Planning a visit to Cusco?
After spending time in Cusco preparing for our Inca Trek we have put together our guide on top things to do in Cusco and where to sleep in Cusco to help you plan your adventure.
Good to know: If you are thinking of trekking Machu Picchu we recommend that you book your trek at least 6 months in advance. There are only so many permits allowed each day.
"Already breathless" and we had just landed in Cusco, Peru.  We had arrived two weeks early to acclimatize for our four-day Machu Picchu trek.  Cusco's elevation is 3,400m above sea level, you could expect to feel lightheaded,  with sudden onset of headaches, nausea and lethargy expected but for Duncan to get it 5 minutes after landing was a bit of a worry. Cusco's altitude may or may not affect you.
How to Avoid Altitude Sickness in Cusco and Machu Picchu
Stay for at least a week and acclimatise especially if you are considering trekking Machu Picchu. If you have time spend a few nights in Ollantaytambo and climb the Inca Ruins there as a practice run for Machu Picchu.
Even if you can't walk the Inca Trail you can reach Machu Picchu by train, but you may still experience altitude sickness.
 Drink lots of Coco tea to help alleviate altitude sickness.
 Relax and take it easy do not rush around, especially in your first few days
 Avoid alcohol
 Head to Ollantaytambo as it is a lower elevation to Cusco at 2792 metres
You will need a certain level of fitness to trek Machu Picchu
Cusco (also spelt Cuzco) is located in the Urubamba Valley in the Andes Mountains.  Cusco is the capital of the province of Cusco and the region of Cusco.  The capital of Peru, Lima, is located 1110 km from Cusco. We can recommend spending time in Lima, don't rush past Lima on the way to Cusco.  There is so much to see and do in Lima it would be such a shame to miss it.
If you are planning a visit to Peru you will need at least 10 days to make the most of your adventure.
Cusco is the destination to begin your visit to Machu Picchu.
We loved visiting Cusco. Cusco was a shimmering sight on this clear crisp sunny day with its terracotta rooftops nestled in the verdant green valley with its many parks and plazas scattered throughout.
Let's now look at the best of Cusco for your visit.
Things to do in  Cusco Peru
Wondering what to do in Cusco? Read on to find more about our suggestions.
Head towards Plaza Armas, the 'heart of Cusco',  this is where it all happens. At certain times during the year, the Plaza comes alive with local Andean tribes celebrating different Inca festivals.   This is a great photo opportunity where you can snap away without being asked for payment.  The going rate of photos with the locals and the llamas can vary depending on how many of them are there, the time of the day, the location and/or what they feel like charging you. They are seasoned bargainers and will not budge but enjoy the tussle!
This is one Plaza where we could sit all day and people-watch! We wanted to see more of Cusco and a walking tour is one of the best ways to see and learn about Cusco and its San Pedro Market. This is one of the fun things to do in Cusco.
The tour includes:
Learn about the history of Cusco from a licensed guide
See the ruins of the Inca temple of Coricancha
Get a taste of everyday life at San Pedro Market
When you tire of people watching, wander around the steep cobblestoned streets of the San Blas area, full of hotels and restaurants and in Plaza San Blas purchase the local handicrafts and very cheap Peruvian jumpers.
Plaza San Blas is only 3 blocks away from Plaza Armas.
Cusco Cathedral – Plaza Armas
In busy Plaza Armas, you will not miss Cusco Cathedral a designated UNESCO World Heritage Site since 1983.  It is located on the previous temple site "Kiswarkancha" which was built by the Incas.   Unfortunately, the temple was demolished to make way for the Spanish place of worship when the Spanish Conquistadores arrived in 1559.  It took nearly 100 years to complete and today houses many archaeological artefacts and relics.
Statue de Pachacuti – Plaza Armas
Pachacuti means 'he who shakes the earth'.  Pachacuti was the ninth Sapa Inca (1438-1471) and ruled the Kingdom of Cusco.  During his reign, he turned the sleepy hamlet of Cusco into a thriving empire which included the lands from Ecuador in the North, Bolivia and Chile and Argentina in the South.
San Pedro Market – Calles Tupac Amaru and Cascaparo – a must-do in Cusco
Just a short 8 minutes walk from Plaza Armas is the bustling San Pedro Market.  Open daily from 9 am to 6 pm it is the cheapest place to eat in Cusco.  Here you will find many food stalls side by side selling empanadas, lomo saltado (stir fried beef with tomatoes) and the local delicacy cuy or guinea pig.  Watch where the locals buy their juices from as there are over 20 stalls to choose from. Other stallholders offer meat, chicken, fruit, vegetables, spices and of course local souvenirs.  Try your bargaining skills while you are wandering around.
Saksaywaman – the best of Cusco Peru
You can walk from the San Blas area to Saksaywaman, there are markers showing the way. Saksaywaman is believed to be one of the oldest ruins on the planet.  Originally built by the Killke's over 1,000 years ago and added to by the Incas later in the 13th century.  The Spaniards demolished parts of Saksaywaman as they needed the stones and boulders to build their new houses and churches in Cusco.  Today engineers marvel at the construction and have trouble replicating the building process, as mortar was not used in the construction and some boulders that are slotted together you cannot even place a pin between them.  In 1983 it was designated a UNESCO World Heritage Site.
On the 24th June each year, the Inti Raymi festival celebrating the Inca Festival of the Sun and the New Year is held at Saksaywaman.
This is one of the best activities in Cusco and should not be missed.
You can take a guided tour of Saksaywaman, click here for booking and more information. 
The latest tours and activities in and around Cusco:
If you only have 1 day to visit Cusco I would recommend visiting Saksaywaman and wandering around Plaza Armas.
Where To Stay in Cusco
We enjoyed staying around the San Blas area in the Centro Historico area of Cusco.  We can recommend staying at the Tika Wasi Casa Boutique Hotel at Calle Tandapata Nª 491 esq. 7 angelitos, Centro Historico, Cusco. (3-star)
We loved their breakfasts and the rooms were cosy and warm.  They looked after our luggage whilst we trekked Machu Picchu. We stayed here 3 times during our visit to Cusco. The location is perfect being in the Centro Historico area.
Guest Review:
Perfect place. great hotel, authentic style, very comfortable and convenient. in the evening, a fireplace is lit upon request, there is always hot tea. the staff is hospitable and accommodating.

Other options on where to stay in Cusco:
Tierra Viva Cusco Centro : Calle Cruz Verde 390, Centro Historico, Cusco, (3 star)
The location is perfect being only 300m from Plaza Armas and 200m from San Pedro Market.
Guest review: Super location. Comfortable large room and bed. Nice and helpful staffs. We enjoyed travel around Cusco city and day trip to popular destinations as well (went to Vinicunca Rainbow mountain and Machu Picchu). Ordinary breakfast. Wi-fi was OK.

Casa Andina Premium Cusco : Plazoleta De Limacpampa Chico 473, Centro Historico, Cusco (5-star)
Located in central Cusco overlooking Limacpampa Square, with traditional, courtyard-facing rooms. It is located only a short walk from Plaza de Armas and Koricancha. The hotel has a restaurant and bar.
Guest review: Wonderful staff, everyone. Location in the center of Cusco city, very comfortable. Breakfast excellent.

For the latest deals in Cusco downtown and Cusco centro historic:

Looking for the best Hostels in Cusco?

There are many restaurants, cafes and bars in Cusco to choose from, here we have included our 4 favourites.
If you want authentic Andean food in a rustic courtyard setting sitting under cherry trees this is the place to come.
Established in 2003 this cafe has the best coffee in Cusco.  Expect to queue during the busy lunch and dinner hour but it is well worth the wait.
Address:
Choquechaka 509
, 
Cusco, 
Peru
Address: Carmen Alton 146 San Blas
For great healthy shakes, sandwiches and vegetarian meals head to Naturalandia.  They also have good wifi.
Our favourite family-run Restaurant is Sumac Restaurant
There are two Sumac restaurants located in Calle Choquechaca, this one is located at 424. They both are only small seating 4 or 5 tables with an offer of a free glass of wine or pisco sour with your meal.  You can choose from local Peruvian dishes or tasty pizza.
Cusco Tripadvisor Top Ten Restaurants
For more information on the best restaurants in Cusco :

Essential Information for Your Visit to Peru
Cusco Peru Weather
We are always asked when is the best time to visit Cusco?
The best time to visit Cusco is from June to September but this also coincides with the busy tourist season. For our time in Cusco Peru, we travelled in the month of April.  The Inca Trail closes in February because of the rainy season and we had heard from other travellers that April was a good time to trek.  Although still chilly, we trekked the 4 days without any rain.  During our 3 weeks in and around Cusco, we had only one day where we experienced heavy rainfall.
Cusco Airport (aeropuerto en cusco)
Cusco Airport is located 5.5 km from the centre of Cusco.  It was easy to organise a taxi on arrival but if you want to pre-book your transfer that is good value click here.
Flight Deals Lima to Cusco flights:
Find the cheapest flights with Skyscanner our go-to when researching and booking flights throughout the world.
Travelling to Cusco by Bus?
For the latest bus schedules and ticket prices click here
Do You Need a Visa for Peru
Pinterest
Are you on Pinterest? We are at To Travel Too and we have many travel-related boards check us out at Pinterest.  If you enjoyed our article why not pin it to your board?
Travel Insurance
We highly recommend that you take our travel insurance.
To Travel Too Travel Shop
Need the latest trekking gear, warm clothes for travelling to the Andes, check out our To Travel Too Travel Shop with a range of travel gear for everyone and every place.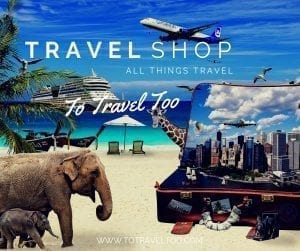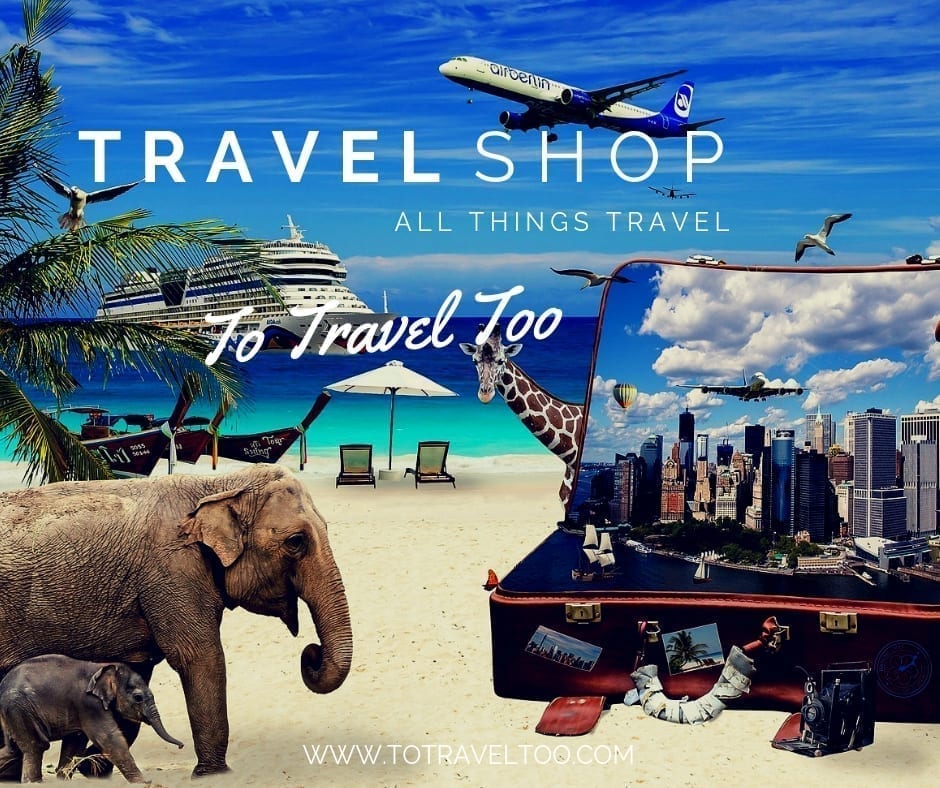 Final Words
We hope you enjoyed what to see in Cusco and where to go in Cusco and its surroundings. If you are looking for things to do in Cusco on your own, why not book a tour and meet up with other solo travellers?  We found Cusco to be safe and we came across a lot of solo travellers as well.
Why not take our article with you as you wander around Cusco?

Click this link.