Once overlooked by travellers, Kep and Kampot are now becoming a 'popular destination' for those that want to see more of Cambodia than just Phnom Penh and Siem Reap. 
Our top things to do in Kep and Kampot guide shows you the best of these two towns in Southern Cambodia.
Kampot and Kep are located on the South West coast of Cambodia and 25 km separates the two towns.  For two towns so close together they do differ.  If you want the beach you head to Kep and if you prefer the gentleness of a river make Kampot your base.
Kep has more of a French influence whilst Kampot has more of a backpacker vibe. Kampot is becoming a hub for digital nomads looking for a more relaxed life than what Phnom Penh offers.
Kampot is more of a 'foodies' haven but saying that Kep is famous for its crab and seafood freshly caught and cooked daily at the Crab Market.
Tour of Kep and Kampot
On this tour, we'll discover two provinces, Kampot and Kep. We will visit Salt Fields of Kampot where you will see and understand how local people produce salt which supports their families. After finishing, you will move to the Crab market. You will see many fresh sea foods and more kinds of local foods. In the afternoon, move ahead to La Plantation where a very fantastic view place. Moreover, you will be guided to see pepper trees and the process of pepper. Last but not least, taking a water buffalo pulling cart around the villages is a new and unique experience for you and an ideal eco-friendly way to explore and enjoy the local countryside.
Check availability here
Looking for a hotel in Kampot? We can recommend the Banana Bungalows.
We spent a few nights in each but fell in love with Kampot more.  Maybe it was our accommodation in Kampot, staying on the banks of the Praek Tuek Chhu River in Bamboo Bungalow.
Check availability and book here
It was hard to leave Bamboo Bungalows and head back to frenetic Phnom Penh but Angkor Wat was calling.
Our YouTube Video on Kep and Kampot
How To Get To Kep and Kampot
You can travel easily from Phnom Penh to Kep by bus, then take a tuk-tuk to Kampot and the bus back to Phnom Penh.  We use 12goasia to book bus tickets in Cambodia. We travelled on Giant Ibis Bus Services throughout Cambodia and found them to be on time and comfortable and we would travel with them again.
This post may contain affiliate links. Please see our disclosure for more information. As an Amazon Associate, we earn from qualifying purchases (if applicable).
Where are Kep and Kampot in Cambodia
Map of Kampot and Kep
Kampot is located 133km from Phnom Penh, approximately a 3-hour journey and Kep is 25 km from Kampot.
Top Things To Do in Kampot – our 1 day Kampot Itinerary 
Spend a Day at the BoTree Organic Farm and Plantation
You can organise a tuk-tuk from your hotel to the BoTree Plantation and you can include a visit to the Salt fields along the way.
Why you should spend a day at BoTree:
take a Plantation tour
visit the Pepper shop and café
enjoy fresh juices, tea, coffee and beers
dine on home-cooked peppery lunches – a favourite was the Amok Fish which used white pepper, vegetarian options are available (lime coconut rice)
BoTree is family owned and run
Relax in the peaceful countryside
Visit the Kampot Pepper Shop in Old Market Street Kampot
What we learnt about Kampot Pepper on our Plantation Tour:
Kampot pepper is favoured by Michelin Star chefs
Kampot Pepper is the only pepper in the world with protected geographical status
Black Kampot pepper has intense hot pepper flavours and is perfect for robust meat dishes, slow cooking and savoury sauces, bbq meats and makes the best ever peppercorn sauce
Red Kampot pepper is fruitier and has a sweeter mellow taste and is perfect for game, duck, pork and lamb, shellfish, pasta, salads, avocados, aubergines and fresh fruits. Try red pepper on vanilla ice cream – yum and on coconut.
White Kampot pepper has a nutty flavour with a heat that keeps on going on and is great with classic white sauces, cheese, Asian cuisine, soups and scrambled eggs.
Pepper is one of the top 3 things we use on a daily basis
The first pepper plantations were by the French who arrived in Cambodia in the 1800s
With Kampot Pepper, you will use less and it is the most expensive pepper in the world
It is better to use a pestle and mortar on Kampot Pepper than a pepper grinder
The Cambodia fish/chicken dish – Amok – is best with white pepper as it brings out the flavours
You can infuse Gin with peppercorns – add 25 – 30 red peppercorns to a bottle of Gin and leave for 2 weeks.  You can re-use the peppercorns in the 2nd bottle of Gin but leave them for 3 weeks
Long Pepper aka Pipali which is now available in Harrods grows in Kampot. To make Pipali Tea you use 8 pieces per pot or 2 pieces in a mug or cup. It is good for the liver, weight loss and for detox.
Green salted pepper is perfect for salads, greek salads where it can replace olives, goats cheese, pasta, steak, casseroles, dry peanuts and salted pepper mixes
it takes 3 years for the first harvest
there are 440 farms now in Cambodia growing pepper
Visit the Salt Fields of Kampot Cambodia
Salt  (sodium chloride) is a mineral substance.
Sea salt is beneficial for human health:
assists cardiopulmonary disease
facilitates blood pressure
stabilises blood sugar levels and more
cleans the lungs
prevents colds
cures rashes
prevents arthritis pain
Kampot and Kep has produced sea salt since 1930.
The province has 4500 hectares dedicated to the production of sea salt and can produce 140,000 tonnes per year.
The Cambodian domestic market requires between 80,000 – 100,000 tonnes each year.
Take the Crab Shuttle to Rabbit Island (Koh Tonsay)
Source: Crab Shuttle Facebook Page
There is a daily boat between Kampot and Kep on a converted local fishing vessel.
They depart Kampot at 9.00 am from the riverside in front of Rikitikitavi hotel and arrive in Kep at 11.20 am and return from Kep at 3.00 pm from the pier to Rabbit Island and arrive back in Kampot in time for sunset.
$10 one-way and $15 return from Kampot or Kep. Rabbit Island's return from Kep is an additional cost.
There are cocktails and drinks available onboard.
Bokor Mountain Kampot
Bokor Mountain is a National Park and an area of historic interest 8 km from Kampot. Tours are available, check with your hotel or visit one of the travel agents in town.
At the top of Bokor Mountain, there are the ruins of a resort built by the French in the 1920s – the Le Bokor Palace Hotel and Casino. The hotel opened in 1925 and closed in 1940.
The road to the hotel and its construction was started in 1917, it took 6 years to finish the road and claimed over 1000 deaths.
In 1959 Sihanouk reopened the resort and added a casino in 1962 and renamed the complex the Kiri Hotel.
Today Soka Hotels have added 3 new hotels and a casino on the site with plans for a housing estate. Lok Yeay Mao Monument is one of the first things that you see on arrival at Bokor National Park.  We recommend that you stop and enjoy the views.
Walk the Rainbow Bridge in Kampot
The Rainbow Bridge is also known as the Old Rainbow Bridge was built to span the Kampong Bay River and connect the two banks – east and west.  It was built from 1923-to 1925 but unfortunately, it was destroyed during the civil war on the 16th of June 1971.  The bridge was rebuilt to carry pedestrians and motorbikes.
French Colonial Buildings of Kampot
Kampot's French Colonial architecture dates back to the late 19th century and early 20th century.  Wander the streets and you will see some of them still in a dilapidated state and some that have been converted into boutique hotels and restaurants.
Markets of Kampot
There are two markets to visit in Kampot:
The art-deco Old Market was built in the 1930s
Night Market – although it is small some of the food stalls serve up excellent Khmer cuisine
Shop at Tiny Pillow Kampot
Shop for souvenir or special handcrafted gifts for yourself, family or friends at Tiny Pillows Kampot.
BoTree Pepper Shop Kampot
Shop for your supply of BoTree Pepper at 46 Old Market Avenue in Kampot.
Kampot Hotels 
Where to stay in Kampot? We have two recommendations for you.
Our stay in Kampot was made extra special by our stay at Bamboo Bungalows.  We were fortunate to be able to book a double room overlooking the river.  These rooms are very popular and you do need to book them well in advance.
The rooms were comfortable and the lapping of the river certainly lulled us to sleep every night.  During the day we would relax on the balcony and watch life on the river pass us by. The hotel's restaurant was excellent for breakfast, lunch and dinner and very reasonably priced.

Although we did not stay at the Old Cinema Hotel we undertook a site inspection.  The Old Cinema Hotel is located at 27 street no 700, Kampot.  When we visited it had just opened.
We would definitely stay there next time we visited.  The hotel offers a swimming pool, bar and restaurant and luxury accommodations. It is a popular lunch spot for ex-pats and a great place to enjoy a drink or two before dining in their restaurant in the evening.

Restaurants in Kampot
Epic Arts Cafe Kampot
Address: # 67 Oosaupia Muoy Sovann Sakor, Kompong Kanda, Kampot.  The Epic Arts Cafe profits help fund education for children with disabilities.
They offer a great menu with vegetarian and gluten-free options as well and it is always busy.  Head upstairs to their Creations shop selling locally handmade goods. They are open for breakfast and lunch.
Bamboo Bungalows Kampot
Dine by the river at Bamboo Bungalows for breakfast, lunch and dinner with outstanding views and an excellent menu.
A range of vegetarian options are available.
TOP THINGS TO DO IN KEP CAMBODIA
Originally established as a French Colonist retreat in the early 1900s Kep was also known as the  St Tropez of South East Asia.
Things to do in Kep
Hike Kep's National Park – there is an 8km main trail walk available with outstanding views and opportunities to see local wildlife such as monkeys, squirrels, lizards, butterflies and more
Coastal Exploration – by Knai Bang Chatt – explore the coast on a kayak or paddleboard with a local guide
Visit Kep's famous Crab Market and enjoy a locally cooked lunch
Check out one of the abandoned villas owned by the elite (on the road from Kep Beach to Kep Town)
KEP  CAMBODIA HOTELS
We stayed at the Saraovan Hotel on Kep Beach a few minutes walk from the bus station and the night markets on the beach.  The location was perfect for us, the views were outstanding, and there were a few restaurants close by. One of our favourites was the Italian Corner.
Kep Town is about a 25-minute walk along the coast or an easy tuk-tuk ride. Kep Town is famous for its Crab Market and freshly grilled seafood.

Khmer Hands Kep
Khmer Hands offers traditional Khmer bungalows at Phum Thmey, Prey Thom, Kep City, Kep Province. Traditional Khmer decor is used throughout their very comfortable accommodation with ceiling fans, ensuite bathrooms and views of the garden or the mountains. The stilted Khmer-style bungalows are made from local stone and wood.
Taken from the Khmer Hands website – "We are a resort and school of cultural arts and hospitality working to bring hope and holistic health to the disadvantaged and at-risk through providing education and growing opportunities to secure safe and rewarding employment."
We visited Khmer Hands after finding out about their resort and school from the Arts Cafe in Kep Town. When you visit say hi to Kris Warner, the owner for us, and tell him that To Travel Too sent you.
Enjoy a unique dining experience in their restaurant with a view offering Khmer and Western Food. Their vegetable garden supplies fresh produce to the restaurant and their mango, banana and jackfruit trees provide fruit for their healthy juices and salads.

KEP RESTAURANTS
In Kep Town there are many restaurants on the waterfront to choose from, here are some of our favourites.
Kep Crab Markets – Best Place to Visit in Kep
Head to Kep Crab Market for freshly grilled crabs and seafood.  You can choose your crab or seafood and have it cooked for you.  It can be very busy at lunchtime, but there are a lot of stalls to choose from.  Watch where the locals are queuing and join them.
Kep Sailing Club Restaurant and Bar
Set in a restored wooden fisherman's hut, Kep Sailing Club has great views. Head there for sunset and enjoy their special happy hour cocktails. They are open for lunch and dinner.
Arts Cafe Kep
Arts Cafe is part of the Khmer Hands group.  Our favourite for breakfast and lunch, we did not make it back for dinner.  Excellent food, great prices, with great views and welcoming staff.
Italian Corner Kep
The Italian Corner located on Kep Beach was our restaurant in the evening.  Just a few minutes' walk from our hotel the Italian Corner offered Italian cuisine, pizza and European dishes.  There were vegetarian options available.  It is open for breakfast, lunch and dinner.  You may need to book in the evenings in the peak season between December and March.
Conclusion
In conclusion, Kep and Kampot are two incredible towns in Southern Cambodia that offer a variety of unique experiences to visitors. From the stunning coastline and national parks to the delicious food and rich history, there is something for everyone in these charming cities. Whether you're looking for adventure or relaxation, Kep and Kampot have it all.
General Information for Kep and Cambodia
Flight Deals to Phnom Penh
Find the cheapest flights with Skyscanner our 'go-to' for researching and booking our flights.
Distances to Kep and Kampot
Kep and Kampot travel distances:
Siem Reap to Kampot – 461 km
Phnom Penh to Kampot – 154 km
Sihanoukville to Kampot – 101 km
Weather in Kampot and Kep
When is the best time to visit Kampot and Kep?
The best time to visit Kampot and Kep is during the months of October and January when there is less humidity and the weather is not too hot.
Cambodia Trips
Cambodia is an exciting destination for all to visit.  There are many Cambodian trips that can be taken from Phnom Penh to Angkor Wat and Sihanoukville, where will you travel to in Cambodia?
Travel Insurance
We recommend taking out travel insurance as soon as you book your flights and pay deposits on any cruises, tours or hotels.
Pinterest
Are you on Pinterest? We are at To Travel Too and we have many travel-related boards check us out at Pinterest.  If you enjoyed our article why not pin it to your board.
To Travel Too Travel Shop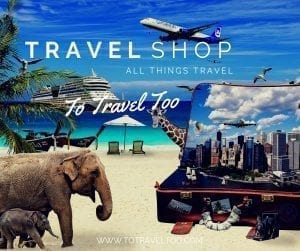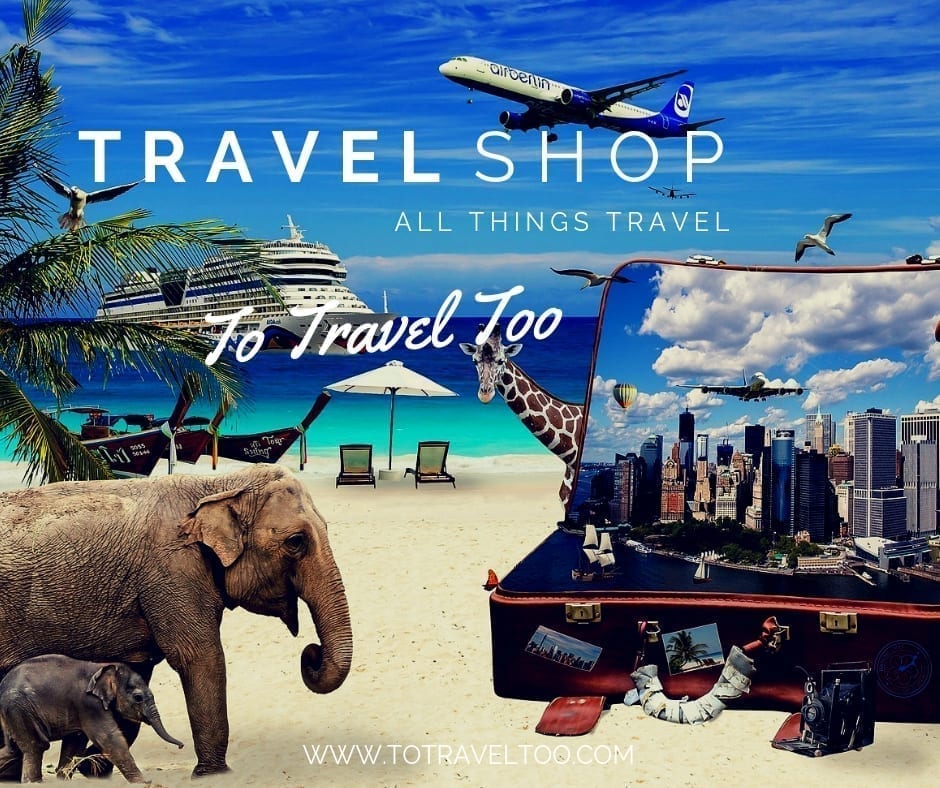 Travel smarter and safer with products from our To Travel Too Travel Shop.  If you are looking for the latest luggage, guidebooks or travel accessories we have you covered with over 800 travel products to choose from.