Are you planning to visit Sayulita in Mexico?
A coastal town that lies in the shade of its southern neighbour Puerto Vallarta, Sayulita is a lovely Mexican paradise. Once a fishing village, Sayulita is now a popular hippy town, especially for surfers. Sayulita is the vibrant heart of the small state of Nayarit on the Pacific Ocean coastline of Mexico.
Full of charm, colourful Sayulita will welcome you with open arms. Officially known as one of the (pueblos magicos)  magical towns in Mexico, Sayulita truly deserves this title.
The stunning beaches are what make Sayulita. The laid-back atmosphere of Sayulita is home to various yoga retreats as well.
Sayulita shines with lovely restaurants and artistic glory. Here is our things to do in Sayulita on your next visit.
Join our Mexican Travel Planning Private Facebook Group here. We have created a group to help you plan your next Mexican adventure.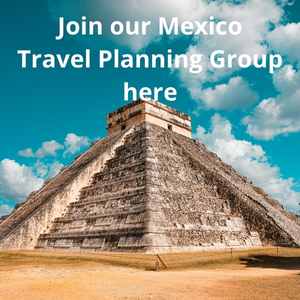 Map of Sayulita
Things To Do in Sayulita Mexico
Visit Sayulita's Beaches (free things to do in Sayulita)
Sayulita has several attractive beaches to enjoy so don't hesitate- it's all about the beach here. These are the most beautiful beaches in Riviera Nayarit and probably in the whole of Mexico. That's why you should not miss the chance to visit some of them.
Playa Sayulita (Main Beach)
Sayulita Beach is the place to be and enjoy a vibrant atmosphere, although it can be busy at times.  It's a wonderful chance to learn surfing here and there are many surf schools on the beach. It's a lovely beach to take a rest, especially if you're taking a day trip from Puerto Vallarta.
With many hidden beaches around, you will surely want to discover the most heavenly spot.
Playa Los Muertos
Playa Los Muertos or Beach of the Dead probably holds this name as there's a cemetery behind. It's pretty colourful though and the beach is just delightful.
This small beach stands in the shade of a rock cave and often it's busy. That's why the waters are so calm.
Several food stalls substitute for the lack of restaurants and bars.  Enjoy the best of local seafood here!
Playa Carricitos
Playa Carricitos looks simply fabulous and often tends to be empty. It lies 40 minutes by foot from central Sayulita and the path access goes through the jungle.
Playa Carricitos is a stunning place to watch the sunsets southwest of Sayulita. Waves tend to be pretty strong so it's not the most appropriate for swimming. There are no services here so bring your own snacks and water.
Playa Malpaso
Playa Malpaso stretches beside the lovely Playa Las Cuevas (Cave Beach). While Playa Las Cuevas has an adorable allure due to the rock shelter, Playa Malpaso is much larger and very tranquil.
Taking about 40 minutes to reach Playa Malpaso from Sayulita, it's a pleasant walk along the shore.
San Pancho Beach
San Pancho is a beautiful beach in the little town with the same name. Though it can be busy, it's a pretty tranquil and very safe beach. Officially named San Francisco, San Pancho lies only 7 km north of Sayulita. San Pancho is a hidden gem with a wonderful range of restaurants.
This post may contain affiliate links. Please see our disclosure for more information.
Take surfing lessons in Sayulita (A fun Sayulita activity)
Sayulita is a perfect place to learn to surf and discover a new adventure. The waves are adequate for beginners so why not take the opportunity?
One of the best surf schools belongs to Chilo, who knows the local beaches pretty well.
La Lancha beach lies 10 km from Sayulita and is perfect to go surfing. Surfing makes Sayulita so popular and a major reason to discover the town.
You can book a private surfing lesson at La Lancha here:
"Highlights of the tour" are:
Experience the exhilaration of riding the waves on a high-quality surfboard
Enhance your surfing skills with the guidance of ISA-certified instructors
Soak up the beauty of the golden sands at La Lancha beach in Punta Mita
Protect yourself with gear like a rash guard, surf booties, and a neoprene top
Enjoy the convenience of an air-conditioned transfer from the shop in Sayulita
Discover the artistic scene of Sayulita
Sayulita itself is pretty colourful and bursts with adorable decorations at almost every corner. The most attention deserves the wonderful Calle Delfines. It's the flag street full of restaurants that leads to Sayulita beach.
The panorama of art galleries is so charming in Sayulita, and most represent Huichol art. This branch belongs to Huichol Indians that live in the states of Jalisco, Nayarit, Zacatecas and Durango. Jewellery with colourful beads became the most popular. Handmade pottery, textiles, and paintings fill the cute shops and galleries.
Cory Jacobs Gallery is a lovely palette that represents the authentic spirit of Sayulita.
Address: Av. Revolución 52, Centro, 63734 Sayulita, Nay., Mexico
The wonderful Plaza Principal is a place to catch the colours and take a photo with the Sayulita sign. Many events happen here with lots of fun and food stalls.
Sign up for our regular newsletter here. We won't spam you we just don't want you to miss out on our latest travel articles for your next vacation travel inspiration
Enjoy the local cuisine of Sayulita
Among the many restaurants in Sayulita, healthy choices emphasize the lifestyle of this lovely town.
Juices and smoothies are popular, so why not refresh yourself whilst relaxing on the beach in Sayulita?
Here are some of the best restaurants in Sayulita:
Atico Swing Bar has a wonderful atmosphere, especially for music at night. Atico delights in amazing breakfast options. Enjoy the vibe on one of their swing chairs.
Address: 33  Jose Marical Sayulita
The best Mexican street food is Tacos. You should definitely try Al Pastor tacos made from marinated pork. To enjoy a wonderful picnic near the beach, head to Naty's kitchen and order a takeaway of tacos and other delicious Mexican dishes.
Address: Calle Marlin #13 Sayulita
Vegan and vegetarian options in Sayulita
Yah-Yah is the place to enjoy delicious coffee, amazing sandwiches and bowls.
Address: Ninos Heroes 4 Centro Sayulita
Veggie Land supports the local farmers in serving traditional Mexican food.
Address: Manuel Rodriguez Sanchez 14 Sayulita
La Esperanza is a cheerful place with vibrant colours that focuses on organic food.
Address: C. Jose Mariscal 12A Sayulita
Tierra Viva is a seafood restaurant that highlights vegetarian options like avocado paninis or vegetarian fajitas.
Address: C Marlin 10 Zona Cento Sayulita
Yeikame restaurant with fascinating murals and Huichol art serves several meat-free dishes.
If you're in the mood for pizza, try the stunning La Rustica restaurant.
Address: Av Revolucion 40C Centro Sayulita
Shopping in Sayulita
Even if you don't buy anything, it's just wonderful strolling around Sayulita's shops. Handmade crafts can be the perfect gifts and Sayulita unites many different styles.
Boho shops and their allure will inspire you with Huichol art and a cheerful spirit. Evoke The Spirit stands out with its ceramics, textiles and home decor.
Address: #12B  Marling street,  downtown, Sayulita.
The hippy market of Sayulita is a treasure that bursts with affordable prices. It's located near the baseball stadium before entering Sayulita. Besides admiring the local art, you can buy adorable jewellery, blankets, toys and other stuff.
Hiking in Sayulita to Monkey Mountain
Embraced by mountains, Sayulita offers breathtaking views of the beaches. One of the most popular hikes is Monkey Mountain and it takes about 3-4 hours. The morning is the time to start due to the heat, but sunset offers a fabulous experience.
The starting point should be on Calle Playa Patzcuaro, which is 4,5 km from the town. The hike is not difficult by itself.
Visit Islas Marietas (A Sayulita Hidden Gem)
Marietas Islands National Park is located a short distance from Punta Mita at the north end of Bahia de Banderas.
Hidden Beach is located in the middle of one of the islands that make up the Marietas Islands.  This protected area is only reachable by boat tour. The entrance is not free, but snorkellers and scuba divers rather enjoy coming.
You can reach Hidden Beach by speedboat from Puerta Vallarta where you will need to swim in against the currents through a sea cave.
Final thoughts about Sayulita
The colourfulness of Sayulita is attractive by itself. There's so much to discover that this town deserves more than a day trip from Puerto Vallarta.
Its cheerfulness is so seductive and Sayulita can guarantee a pleasant stay.
Sayulita is more than a surfing place, though it's a common reason to visit.
With plenty of beaches to discover, Sayulita is a delightful vacation spot. Even the Sayulita beach surprises with its laid-back atmosphere.
This article was written by Gabi Zec a travel enthusiast from Croatia, a poetic soul passionate about writing.
Photography is also very high in her panorama of interests.
General Information on Visiting Sayulita
FAQ's
What is the closest airport to Sayulita?
The closest airport to Sayulita is Puerta Vallarta International Airport. Sayulita lies 36 km north of Puerta Vallarta.  Flights to Sayulita are available from Mexico, USA and some European destinations.
How to get to Sayulita from Puerta Vallarta?
You can book a transfer from Puerta Vallarta to Sayulita.
The journey is 41 km and the approximate driving time is 1.15 hours.
Uber is available.
Bus to Sayulita?
There is a public bus available read on for more details.
Is Sayulita safe?
Sayulita is safe, but as always when you travel, keep your passports and money secure and be aware of your surroundings at all time.
Where are the best places to stay in Sayulita?
The best areas to stay in Sayulita are North End, South End and Downtown.
Hotels in Sayulita MX


More Tours in Sayulita
Do You Need a Visa for Mexico

How to book bus tickets around Mexico
We use Busbud to book all our bus tickets around Mexico.
Travel Insurance
World Nomads offers simple and flexible travel insurance. Buy at home or while travelling and claim online from anywhere in the world.
To Travel Too Travel Shop
Travel smarter and safer with products from our To Travel Too Travel Shop.  If you are looking for the latest luggage, guidebooks or travel accessories we have you covered with over 800 travel products to choose from.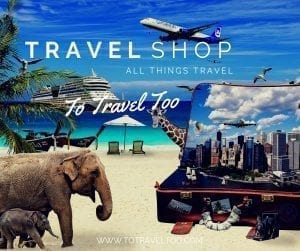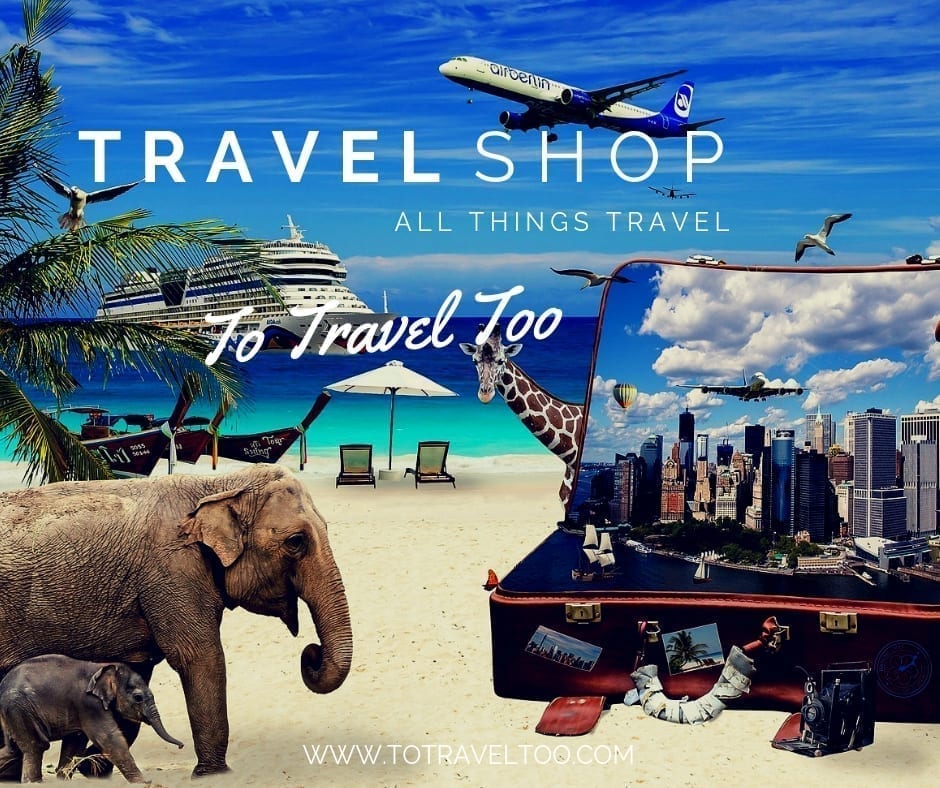 More travel articles for your next travels around Mexico:
Things to Do in Cabo San Lucas
Top 5 things to do in Mexico City
Pinterest
Are you on Pinterest? We are at To Travel Too and we have many travel-related boards check us out at Pinterest.  If you enjoyed our article why not pin it to your board and read it later?