To be honest, we had never heard of Zihuatanejo in Mexico until we applied for a two-week Housesitting assignment there, we never expected to remain for five weeks. So why were we trapped there? First, some information on one of our favourite places in Mexico.  We love Mexico so much that we even wrote an e-book: Mexico A Travel Guide.

Where is Zihuatanejo Mexico
"Zihua" as it is locally known, is located on the Pacific Coast in the State of Guerrero 150 miles north-west of Acapulco.  A typical Mexican sleepy fishing village located in a well-protected bay, Zihua offers the traveller a peaceful location to holiday in compared to the busy, high rise tourist development of Ixtapa a few kilometres away.
Zihuatanejo Map
Zihuatanejo Mexico Map
Map of Zihuatanejo
We flew into Zihuatanejo Airport from Mexico City via Interjet and was impressed with the views from the plane of the long ocean beaches and the green tropical landscapes.  Zihuatanejo Airport is located a few kilometres out of town.  It has a quirky baggage retrieval system.  As you enter the terminal, there is a small area on your left that is roped off, bags are unloaded into this area, then the pushing and grabbing starts, chaos everywhere, people tripping over one another to try and reach for their bag underneath the ropes, whilst airline staff try to deliver the right bag to the right person. Luckily there is a checkpoint where your bags and receipts are checked before you exit the terminal.
We were won over immediately as we wandered into town the first night for dinner. "El Centro" with its many restaurants and gift shops along the stone paved streets and the waterfront walkway known as Paseo del Pescador (The Fisherman's Path).
The small port is used for the local fishermen and ferry boats that take you across the bay to Playa Las Gatas (Cat Beach) for MXP40 each way. During the morning just past the basketball courts, you will see the local fishermen selling their catch from the evening's fishing.
Follow the walkway from the main beach in town across the bridge and head towards Playa Madera (wood beach) where you can dine on fresh seafood from the restaurants there. We love Mexican Food, don't you?
Our favourite restaurant was Valeria I.  The restaurants here are open from breakfast through to lunch and dinner and close around 7 pm at night.
2km from the main town is Playa La Ropa (clothes beach), a popular beach lined with hotels and restaurants, where you can sail, parasail and jet ski.
We enjoyed pizza from Pizza Locas on our balcony at the Hotel Aura del Mar.
We can highly recommend staying at the Hotel Aura del Mar which overlooks Playa La Madera. Originally we had planned to spend only two weeks there but we extended another week. This is why we were trapped!  If we had not left after the 3rd week we would never have left at all.
The staff are very welcoming and accommodating and any request we made during our stay was carried out quickly and efficiently.  The hotel prides itself on its hospitality and service.
The rooms are large, with very comfortable beds that are lovingly made up with floral arrangements each morning.  Our room had a spa on the balcony overlooking the bay.
Wonder through the town area and along the Municipal Beachfront to enjoy the many restaurants on offer. Tripadvisor Zihuatanejo rated El Cafecito as the best coffee in Zihuatanejo.  We just had to find out for ourselves.  We so totally agree with all the travellers who had rated El Cafecito the best.
Zihuatanejo Hotels
The top Zihuatanejo Resorts and their traveller ratings:
Hotel Aura del Mar (rated 9.2 ): Eva Samno de Lopez Mateos s/n Playa Madera Zihuatanejo

Villa Del Sol Resort (rated 9.2): Playa La Ropa S/N, Playa La Ropa, Ixtapa Zihuatanejo

Villa del Pescador (rated 9.2): De la Noria 7, Zihuatanejo, Ixtapa Zihuatanejo,

La Casa Que Canta (rated 9.9): Camino Escénico a Playa La Ropa, Colonia Playa La Ropa, Playa La Ropa, Ixtapa Zihuatanejo

Club Intrawest (rated 9.1): Carretera Escénica La Ropa, Zona Hotelera, Playa La Ropa, Ixtapa Zihuatanejo

Airbnb Zihuatanejo
Airbnb in Zihuatanejo has a range of accommodation to suit all budgets and types. If you have not booked an Airbnb property before we have a special $$$ discount voucher for you.
Where to eat in Zihuatanejo
Tripadvisor Zihuatanejo has a list of the top restaurants in Zihuatanejo with the latest reviews from travellers and locals.  To find out where the best places to eat are click our link below:

Things to do in Zihuatanejo
We are very happy using Get Your Guide in activities in cities that we visit.  We love their 'best price guarantee' which means if we find the same activity by the same local tour operator in the same currency for less they will refund the difference.  Currently, they offer over 35,000 activities in over 7,600 locations.
So why were we trapped?
We thoroughly enjoyed everything about Zihuatanejo and we just did not want to leave.  Our minds were trapped, what happens if we stay and what happens if we go?  In the end we had to go as we had house sitting commitments elsewhere, but if we didn't could it have been our retirement home? We will never know!
If you enjoyed our article why not PIN it for later:
Shawshank Redemption Zihuatanejo
Zihuatanejo was made famous in the movie Shawshank Redemption.  The movie starred Tim Robbins and Morgan Freeman. Tim Robbins who played the part of Andy, whilst being held in the Shawshank Prison, dreamt of living his life in Zihuatanejo.
Further reading:


www.totraveltoo.com is a participant in the Amazon Services LLC Associates Program, an affiliate advertising program designed to provide a means for sites to earn advertising fees by advertising and linking to amazon.com, amazon.co.uk, amazon.ca. Amazon and the Amazon logo are trademarks of Amazon.com, Inc. or its affiliates.
Why not take our article with you as you wander around Zihuatanejo – just click our City Walks Banner for more information.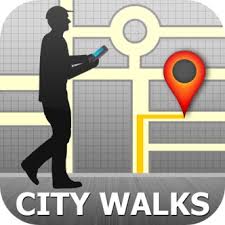 Thanks for stopping by and welcome to To Travel Too – Australia's top Baby Boomer lifestyle and travel blog, with an international worldwide audience in mind, run by the married couple, freelance writers and full-time travellers Jane and Duncan Dempster-Smith. Come with us as we explore the world. Our two mantras that we live by are 'chase time not money' and 'age is no barrier when it comes to travel'.