Are you planning a visit to Mai Chau? Mai Chau is spectacular! If you are planning a visit you won't be disappointed.  Your first glimpse of this beautiful place is as you descend the mountain into the valley by road.
(editor update 2023)
Mai Chau is located 130 km away from Hanoi Vietnam or approximately a 3 hours drive.  Many may not have heard of this beautiful region of Vietnam, to be honest, we only knew about it once we arrived in Hanoi, the capital of Vietnam. If you only have a short time to visit Hanoi and the northern parts of Vietnam, Mai Chau is the destination for you. Just imagine lush green valleys, terraced Vietnamese rice fields, lakes and local villages, local cuisine, this is Mai Chau and more.
Mai Chau is becoming one of the most popular Vietnam Tours destinations which we visited after Sapa and Halong Bay.  
You Can Read Our article on Vietnam: Best Vietnamese Restaurant Guide
Planning a trip to Vietnam read our ultimate travel guide here
Vietnam has some of the most beautiful places in Asia to visit.
If you have only one day to visit Mai Chau – you can do this day tour from Hanoi.
The tour includes:
"Between 7:45 am and 8:00 am you will be picked up by minibus from your hotel in the Hanoi Old Quarter and depart to Mai Chau in Hoa Binh Province.
At 10:00 am, take a short break at the Hoa Binh hydroelectric power station to relax and take some photos.
From 11:30 am to 12:00 pm there will be time for a quick photo stop at the top of Mai Chau Valley before you continue to drive to Mai Chau Village.
Enjoy a Vietnamese lunch at a local house (vegetarian options are available). Between 1:00-3:00 pm, you'll get to go on a bicycle ride with a local tour guide. See Vietnamese farmers working in the fields and locals weaving scarves as you visit the surrounding villages.
At 4:00 pm you'll leave Mai Chau Village and come back to Hanoi, arriving at your hotel around 7:00 pm."
We spent two nights 3 days visiting Mai Chau.  Our guide includes where to stay, our full-day trek of the Pu Luong Nature Reserve, and recommended other tours that you can do when visiting Mai Chau plus essential information for visiting Vietnam.
This post may contain affiliate links. Please see our disclosure for more information. As an Amazon Associate, we earn from qualifying purchases (if applicable).
You can join our Facebook Group – Vietnam Travel Planning.  Feel free to ask questions in the group to assist you in your travel planning.  We will share our latest articles and information on travelling to Vietnam.

Mai Chau Map
Where is Mai Chau Vietnam
Mai Chau is located in Northern Vietnam in the province of Hoa Binh. It is the capital of the district.
Your first glimpse of Mai Chau is as you wind down through Thung Khe Pass into the rice fields below in the valley where Mai Chau lies cocooned between the mountain ranges. The views are breathtaking.
Where to Stay in Mai Chau
Mai Chau Lodge is the recommended place to stay when visiting Mai Chau. Mai Chau Lodge is located just outside town and within 1 km of the ethnic minority villages of Lac, Poom Coong and Nhot. It is an easy walk to these villages, you just follow the small road through the rice fields behind the hotel.

Pro-tip
Ladies, if you have seen the lovely shawls in Vietnam, the first village you come to behind the hotel they are selling hand made shawls for around VND 100,000 (USD 4.30, AUD 6.36, Euros 3.88).
We chose the Mai Chau Lodge due to its location and the reviews from Tripadvisor. Mai Chau Lodge also offers trekking, rock climbing, kayaking, market, cooking classes and cycling tours of the district.  Mai Chau Lodge has the Bo Luong Restaurant which serves Western and Asian cuisine and has an extensive wine list.  At the end of your day trekking or cycling the swimming pool or jacuzzi is a welcome relief.
Our YouTube Video on Mai Chau Lodge 
During our 2 night stay, which was partly sponsored by Mai Chau Lodge and Victoria Hotels and Resorts, we experienced 2 different styles of accommodation.
Deluxe Double Room
Our spacious stylish deluxe double room was equipped with everything we needed for our stay. The room was decorated in local traditional designs and colourings.  The bathrooms were fitted with the latest accessories and we enjoyed the luxury toiletries provided.  Our bed was so comfortable, a welcome relief after an early start travelling from Hanoi.  It was a pleasure to sit on the balcony and enjoy the views in the late afternoon. The room was a good size at 25 m.
Junior Suite
On our 2nd night stay at the Mai Chau Lodge, we were upgraded to the Junior Suite which is double the size of the Deluxe Rooms.  The views are breathtaking over the mountains, the rice paddy fields and the swimming pool.  Not only was the room double the size, the bathroom too was one of the largest we have experienced on our 3 months tour of Vietnam
The room is very spacious, with a private desk and seating area. The beautiful decor is inspired by the traditional colours of the local ethnic tribes from the local area.  We loved the dark wood panelling which gave warmth, elegance and vibrancy to the room.
Bo Luong Restaurant
The Bo Luong Restaurant is located with views over the Lotus Lake.  You can dine either in the restaurant, down at the pontoon on the lake or enjoy a candlelit private dinner on your balcony in your room.
The restaurant is open all day and serves international cuisine.  The breakfast buffet is extensive with everything that you need to start your day off before you head out trekking or cycling through the countryside.
The menu consists of locally grown produce and local specialities.  The wine list is extensive. The hardest part is deciding what dishes to enjoy.
Swimming Pool, Pool Bar and Jacuzzi.
After a day out sightseeing enjoy the swimming pool in the evening and a refreshing drink or even ease your tired limbs into the Jacuzzi.
Traditional Ethnic Evening Dances
At certain times during the week, the local White Thai ethnic minorities perform their traditional dances.  Check with Reception on the timings of their performances.  The dances depict local celebrations and village life.  We recommend that you watch their beautiful performances. Don't forget your camera.
You can check out a few of their traditional dances in our video. Click here to view.
Our 1 Day Pu Luong Nature Reserve Trek – Medium
Check out our YouTube video here on our trek through the Pu Luong Nature Reserve.
Pu Luong means 'great mountain or highest peak' in the White Thai language. The Pu Luong Nature Reserve is made up of 3/4 tropical forests, limestone mountains and rice fields.  The 17,662 ha Reserve was established in 1999.
Our trek started with an hours drive from the Mai Chau Lodge.  We left the hotel around 08.30.  The villagers working in the rice fields start early in Mai Chau.  They work from 04.30 to 10.00 in the morning and then again in the late afternoon from between 16.00 to sunset at around 18.00.  This way they can escape the heat of the day. The local villagers enjoy a slow pace of life.
In this district, there are two crops each year: February to May and then from July to October.  Harvest takes places in May and October. As we headed to our starting point we passed by many lush green paddy fields. This is an area of wet rice plantation which is for personal use.
Our guide Hoi explained to us as we travelled to our starting point that Vietnam and Thailand are the top rice producers in Asia. Back in 1954, the rice paddy fields belonged to the Government. Families were allowed to have 500 sqm of rice fields, the best rice fields were the ones located near springs or creeks. A lottery system was put in place and if you were allocated a good number you could have a good plot of land near a spring.
Our first stop just outside Mai Chau was at a chopstick factory.  The chopsticks are made from bamboo and up to 10,000 pairs are made each day. The bamboo comes from the local area and large chunks are fed into a machine that cuts them into size.  The noise is deafening for the workers.  Check out our video to see the process here.
Next, we stopped at a lookout halfway up the mountain. Hoi pointed to the path that we would trek down.  Back in the car we drove for a few more minutes more to our starting point.
In the distance, we saw the first of many of the White Thai stilt houses that we would see during the day.  The houses are likened to turtles. The roof is the back of the turtle, the room is the body, the stilts are the turtle's legs and the ladder that is pulled up each night is the turtle's head.
The families animals live underneath. The houses are on stilts to overcome high humidity in the summer months.
Pro-Tip
Our trek took place in July which is one of the hottest months in Northern Vietnam. We recommend considering doing a half-day trek during the hotter months instead of the full day trek if you are not a regular trekker or hiker.
We would recommend trekking northern Vietnam in the cooler months between October and April.
We wound down through the mountain, down the valley, through the lush verdant rice fields.
We passed a grandmother with her grandson heading back to their stilt house.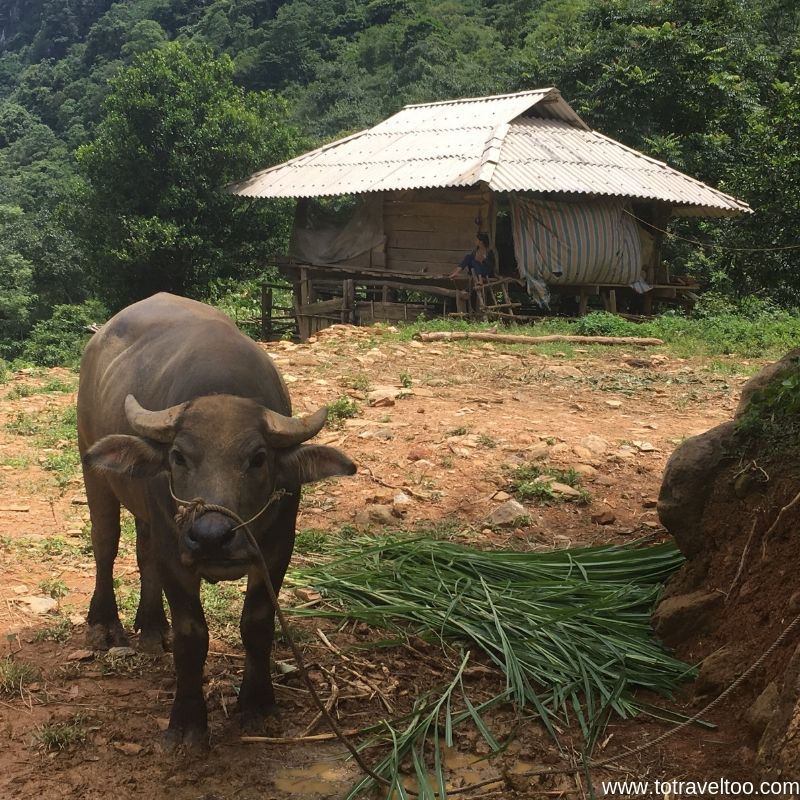 As we neared the house we passed by the family buffalo.  1 buffalo is worth around VND 45,000,000 (USD 2,000, AUD 3,000, Euros 1,800). A buffalo is normally the most expensive item a White Thai family owns – the more buffalo the wealthier you are.
We were lucky to experience a demonstration on how to husk the rice from the Grandmother's daughter. (Our video shows how it is done, it looks easy but it is all in the hand movement and the angle of the husks.)
Hoi showed us a guava leaf, which is chewed and is a natural remedy for upset stomachs.
The White Thai people in this area not only grow rice but they also grow corn and peanuts for personal use.  One of the villages that we passed through had corn and peanuts drying in the sun.  Between the months of November and January, they plant corn and peanuts which is the driest part of the year.
Lunch is at the Eo Ken Village in a traditional homestay of the area. Lunch is a sandwich of your choice which you can choose from a menu provided at the time of booking your trek.
Beside the homestay is a small pond which is perfect for cooling off before you tackle the next part of the trek.  The next part of the trek takes a few hours more before you are transported back to the hotel.
What do you need to take for the trek:
We would recommend:
Water is provided but you can never take enough. At lunch, you can purchase beer or soft drinks.
Things To Do in Mai Chau Vietnam
The following Mai Chau tours can be booked through Mai Chau Lodge.
Mai Chau Trekking and Walking
Valley Walk – 2 Hours – Easy
A 2-hour walk through the White Thai villages of Poom Cong, Na Thia, Na Phon and Lac. The walk takes you along paved roads through the villages observing how the locals live.
H'Mong Valley Soft Trek 1/2 Day – Easy,   1 Day – Medium
An opportunity to explore the H'Mong villages walking on dirt and cement paths through mountains and tea plantations.  The 1/2 trek visits the villages of Pa Co and Sa Linh and the 1-day trek includes the village of Cang.  The 1/2 trek includes enjoying a cup of tea in one of the villages and the 1 day trek your lunch (a sandwich of your choice) is a picnic under the shade of the village trees.
Pu Luong Nature Reserve Trek – 1 Day Medium
You will travel for 30 km by car from the Mai Chau Lodge arriving at Pu Luong Nature Reserve where you commence your trek through White Thai and H'Mong ethnic villages.  The White Thai Stilt Houses can be seen as you traverse into the valley. Lunch (a sandwich of your choice) is at the Eo Ken Village. After lunch, the trek recommences through Pa Ban Village and lush farmlands before you return to the hotel.
Valley Trek – 1/2 Day Easy
A 20-minute drive to the White Thai Village of Mai Hich where you commence your trek down concrete and dirt paths to the villages of Na Sun, Xam Khoe and Buoc.  In Buoc you will enjoy lunch cooked by one of the local villagers.  The walk is around 8 km and takes you through fields where you can see the farmers working with their buffalos. You may even have the opportunity to chat with the local villagers as you pass by before returning back to the hotel.
Valley Trek – 1 Day Medium
The trek starts with a walk through the White Thai villages of Na Phon and Na Meo. There are two options available for this tour:
Option 1: Na Phon, Na Meo and Te Villages, Kha Lake (lunch with a local family at the village of Te) followed by a forest hike to the lakeside village of Kha. The 16 km hike is slightly more rigorous than Option 2.
Option 2: Na Phon, Na Meo, Sam Pa, Cha Long and Chieng Sai villages. (home-cooked lunch at Sam Pa and may include a visit to the White Thai local kindergarten).
Biking in Mai Chau
Biking – 2 hours – Easy 1 Day Medium
Cycle through the craft villages of the White Thai people passing the terraced rice fields along the way. The 1-day cycle tour is around 45 – 50 km on a ten-speed mountain bike through streams, up mountain pathways and paddy fields.  Lunch will be in a village home in Buoc before visiting the villages of Pieng Ve, Xam Kho and Van Mai on your return.
Kayaking in Mai Chau
Kayaking – 1/2 Day Easy – 1 Day Medium
Travel past bamboo groves and the Co Lao Waterfalls to the village of Bai Sang. The half-day trip is 1.5 to 2 hours of kayaking for approximately 5 km ending at Pho Moi Village where you will enjoy tea before returning back to the hotel. The full-day trip is 10 km paddling past karst mountains, forests, local villages and floating fish farms on the Hoa Binh Reservoir.
Rock Climbing in Mai Chau
Rock Climbing – 1/2 day Easy – 1 day Medium
Exclusive to Mai Chau Lodge is rock climbing in the Mai Chau Valley. There are 9 available routes from easy to advanced. Mai Chau Lodge has worked side by side with Slo Pony Adventures who offer rock climbing and who are specialists in the region.
Mo Luong Cave in Mai Chau
1 hour easy.
Exclusive to Mai Chau Lodge the tour visits the Mo Luong Cave where you can hear the legend of the cave and the history of the country. There will be stairs to take you into the second tunnel. For more experienced adventure seeks you can undertake further adventures through the cave's longer tunnels.
Visit Handicraft Villages in Mai Chau
3 Hours
The tour departs from the Mai Chau Lodge early in the morning for a 20-minute walk to the Lac Village past the rice paddy fields. At the village, you will participate in a hands-on lesson in weaving the traditional White Thai scarves using a handloom. The lesson lasts for 2 hours and you also get to enjoy some freshly brewed tea.
Cooking Classes in Mai Chau
4 Hours
A visit to the market in the early morning where you choose the day's ingredients. The H'Mong people sell their bok choy, potatoes, sweet potatoes, garlic and free-range chickens daily in the market. After the market you return to the Mai Chau Lodge where the Chef will instruct you on how to use your ingredients to produce 3 courses.
Sunday Market Tour in Mai Chau
4 Hours
On Sundays, you can tour the Pa Co Sunday Market where locals and the H'Mong people come down from the surrounding areas to trade.  The market is open from early morning to midday. You will leave the Mai Chau Lodge at 8.30am in a shared vehicle if you like a private tour that can be also arranged. After the market, you can walk to the local Sa Linh village, passing pretty green glass bottles along the way that is used in the construction of some of their homes.
Mai Chau Tour Packages
Farming Experience 2 Days
Spend the days with local farmers understanding their traditional farming methods.  Learn about the growth of Vietnamese vegetables and their use in local cuisine. You will walk to the White Thai villages of Pom Coong and Lac to learn how the villagers live and also pay a visit to the Mo Luong Cave. At Mai Chau Lodge you will enjoy a full body massage and local cuisine from their restaurant as well as see the traditional dance performances of the local White Thai people.
Included: 1 nights Accommodation at Mai Chau Lodge with breakfast
1 Set lunch and 1 set dinner
Activities and sightseeing as specified
1 Hour full body massage at Lotus Spa
English Speaking Guide
Valley Explorer 2 Days 1 Night
Travel by bicycle to explore the Mai Chau Valley passing through local villages and paddy fields. Included is a leisurely walk to the White Thai villages of Pom Coong and Lac where local women show their traditional weaving skills. You will also visit the Mo Luong Cave.  Dinner will be enjoyed at the Mai Chau Lodge where you can view traditional dances by the White Thai people after dinner.
Included: 1 nights accommodation at Mai Chau Lodge with breakfast
1 set lunch and 1 set dinner
Activities and sightseeing
English speaking guide
Ultimate Escape 3 Days
Explore the Mai Chau Valley on a bicycle and on foot visiting the local villages of the White Thai people. The Escape Package includes:
a 2-hour cycling tour of the valley
a leisurely walk to the White Thai villages of Pom Coong and Lac
a visit to the Mo Luong Cave
traditional dance performance in the evening
2 nights accommodation at the Mai Chau Lodge with breakfast
2 set lunches and 2 set dinners
Activities as specified
English speaking guide
From Hanoi – 3 day tour
"Day 1:
Start your adventure with pickup in a private vehicle from your hotel in the Old Quarter or designated meeting point. Set off to Mai Chau and stop on the way at Thung Khe mountain pass to see the impressive scenery of the North-West. Explore Lac Village and then stop for a local lunch at 12 PM. Taste and learn about authentic Vietnamese cuisine. In the afternoon, your tour guide will take you to visit the valley of Mai Chau. Get to know the locals and learn about Tai Dón culture. See how they craft unique brocades by hand. Head off to Moc Chau, with its immense fields of tea and an infinite variety of wildflowers. Check in to your accommodation and dig into a dinner of local specialties. Enjoy your free time and before turning in for the night in your homestay or bungalow.
Day 2:
Wake up to the beautiful morning with the sound of nature. Fill up on breakfast and start with a visit to the Dai Yem Waterfall and the Dong Son Moc Huong Cave (Doi Cave). Admire the cave's beauty and listen to the legends described by your tour guide. Continue to the next beauty spot, the pine forest of Ang Village. Explore the surrounding nature including a lake, rolling hills of wildflowers, and fruit tree orchards. Use your free time after lunch in Moc Chau to go biking along hilly trails or investigate the town center. You can also join the locals in picking tea leaves. Additional optional activities include baths in fresh milk and fresh tea.
Dine on local dishes at 6:30 PM and stay overnight in your homestay or bungalow.
Day 3:
Feeling recharged after breakfast, start your journey through the valleys, forests, and mountains to arrive in the villages of the H'Mong ethnic minority. Discover the local ways of life, their traditions, and sample the local food. Check out after lunch and take the bus back to Hanoi. Arrive back in Hanoi around 5.30 pm and get dropped off at the meeting place or your hotel in the Old Quarter."
Essential Information for Visitors to Mai Chau
Mai Chau Accommodation: Mai Chau Lodge
Address:  Mai Chau Town, Mai Chau District, Hoa Binh Province, Mai Chau Vietnam
Telephone: +84 2183 868 959
Check availability here
If You Only Have Time To Visit in a Day
There is a scenic 12-hour day tour provided by Get Your Guide from Hanoi if you are on limited time.
How To Get To Mai Chau
Air Asia, the budget carrier, has flights to Hanoi as well as Ho Chi Minh City, Danang and Nha Trang, from major Asian cities.
For Hanoi to Mai Chau Transport Options and Mai Chau to Hanoi Options (book through the Mai Chau website)
Shuttle Bus – pick up and drop off from 216 Tran Quang Khai Hoan Kiem Hanoi VND 787,500 per person (USD 35.00, AUD 50.00, Euros 31.00)
Shuttle Bus – pick up and drop off Hanoi City VND 1,012.500 (USD 45.00, AUD 65.00, Euros 40.00)
Private Car – VND3,825,000 (USD 165.00, AUD 245.00, Euros 149.00).
Local Shuttle Bus from Hanoi and return:
There is a regular general shuttle bus from Hanoi to Mai Chau and return. Click here for more details.
When is the Best Time To Visit Vietnam
Due to Mai Chau's location closeness to Hanoi, it enjoys similar weather conditions with hot and wet summers and winters can be cold around 5 degrees. Spring and Autumn are the best times to travel.
Cheap Flights to Vietnam
Find the cheapest flights with Skyscanner our 'go-to' when researching and booking flights throughout the world.
Do You Need a Visa for Vietnam?
Check below if you require a visa for Vietnam.
Travel Around Vietnam and South East Asia
We use 12goAsia for all our bus, train and ferry tickets around South East Asia.
Related Reading:
Where To Stay and What To Do in Sapa
Travel Insurance For Vietnam
Travel Insurance is recommended for all travel.  The best time to purchase your policy is when you pay for your flights or you pay a deposit on a cruise, accommodation or tours.
Pinterest
Are you on Pinterest? We are at To Travel Too and we have many travel-related boards check us out at Pinterest.  If you enjoyed our article why not pin it to your board.
Interested in Vietnam Guide Books? We have selected the latest range from Amazon for you.
Travel Shop
Have you checked out our To Travel Too Travel Shop yet? We have over 350+ travel-related products. Click our travel shop image below for a great shopping experience.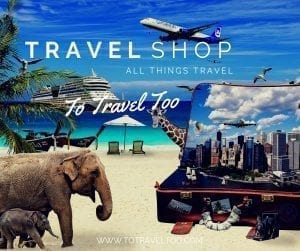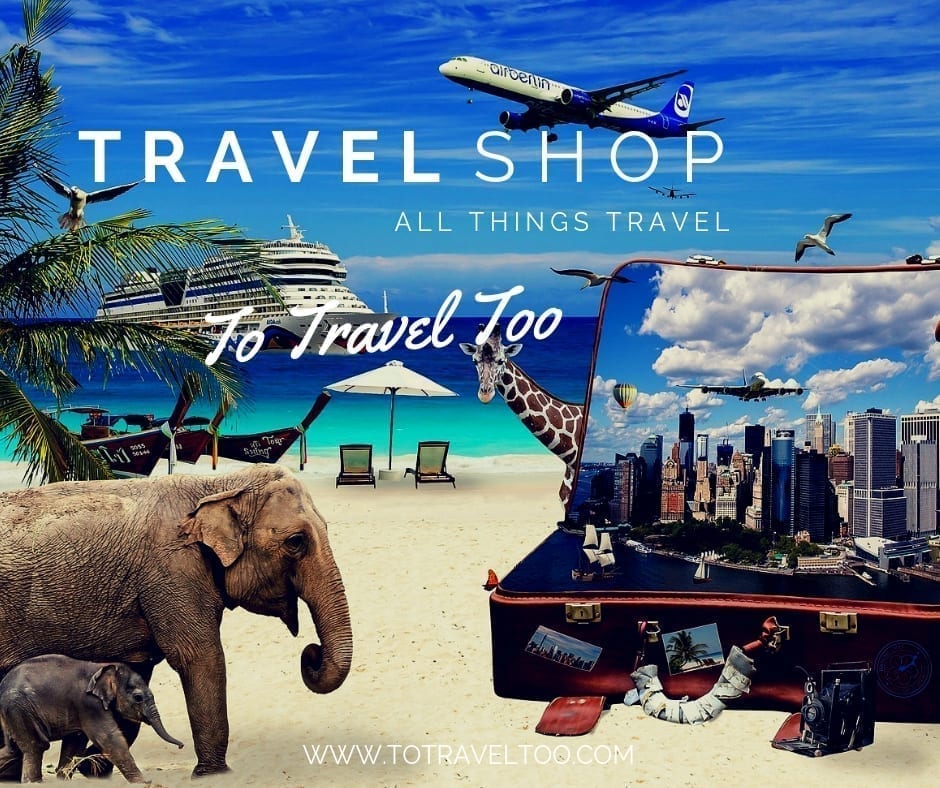 Conclusion:
We hope you have enjoyed our Mai Chau Guide.  If you have any questions feel free to reach out to us via our private Vietnam travel planning Facebook group.
Have family or friends travelling to Vietnam? You can share our Facebook group with them too!
Enjoy Mai Chau!