Are you dreaming of a tropical getaway? Look no further than Caye Caulker, Belize's hidden gem. This idyllic island paradise offers pristine beaches, crystal-clear turquoise waters, and a laid-back Caribbean vibe that will leave you feeling rejuvenated and refreshed. If you're travelling to Caye Caulker and you are unsure about your options and how to make the most of your time there, this article has got you covered. From transportation options to must-see attractions and insider tips, we'll guide you through everything you need to know for an unforgettable trip to this slice of heaven in Central America.
Our article will also assist you in what you need to know about travelling from Flores in Guatemala via Belize City to Caye Caulker by land and through the borders of Guatemala and Belize. We share with you our own experience travelling from Flores.
We would recommend planning your visit to Belize in advance and not leave it to the last minute.  There is so much to see and do in Belize you want to make sure you have it all covered. Swimming with sharks in the Hol Chan Marine Reserve, snorkelling, fishing, kayaking and enjoying the local cuisine at the local fish restaurants.  Caye Caulker is that paradise that you have dreamed of. A small island only 8.2 km in length with one of the best laid-back vibes we have ever experienced.
What can you expect? A small island with lovely pastel-painted houses,  restaurants and street food, the local supermarkets run by Chinese families and the Caribbean feel with Rastafarians and their music playing along the dusty streets.
Our top tip is to 'go slow' it is definitely a place to chill out, take afternoon siestas and enjoy the island vibe.
A word of warning: choose your accommodation well and read all the reviews you can
FAQs on Visiting Belize
What is Belize famous for?
In July Caye Caulker holds it annual Lobsterfest. Check out their Facebook page here.
Can you eat the street food in Caye Caulker?
Street food is excellent on Caye Caulker and cheaper than eating at local restaurants.
When is the best time to travel to Caye Caulker?
October to April is the busy tourist season, you may want to consider travelling outside of these months.
The best weather is during the months of February to May.
Can you enjoy Happy Hour on the island?
Drinks can be expensive on the island so happy hour will help keep your budget in check.  Head to The Split for happy hour and a relaxed vibe.
There are over 450 Belize Islands or Belize Cayes (cayes – pronounced keys) and the most favourite ones with travellers are Ambergris Caye and Caye Caulker.
This post may contain affiliate links. Please see our disclosure for more information. As an Amazon Associate, we earn from qualifying purchases (if applicable).
How To Travel To Caye Caulker Belize
Flying into Belize City
Belize Airport (BZE) is about a 30-minute drive from the city. There are flights available from US cities, the Yucatan Peninsula and Flores in Guatemala.
You can take a taxi to the port. There is a flat rate of USD25.00 or  BZD 50. (Belize Dollars)
Cheap Flight Deals to Belize
We would recommend looking at flights from Chetumal, Cancun and Mexico City in Mexico.
From the USA look at flights from Houston, Miami, Dallas, Atlanta and Fort Lauderdale.
Find the cheapest flights with Skyscanner our go-to when researching and booking flights throughout the world.
Flying Into Caye Caulker from Belize City
Maya Island Air and Tropic Air operate the 15-minute flights to Caye Caulker from Belize City.
Chetumal Mexico to Caye Caulker
You can travel from Chetumal in Mexico to Caye Caulker with Belize Water Taxi services.
You can get a bus from Cancun to Chetumal. Prices and schedules are listed here.
Travelling To Caye Caulker from Flores via Belize City
If you are staying in Flores there are many small travel agents that offer the shuttle bus journey from Flores to Belize City.
From Belize City you can take the Belize Water Taxi to Caye Caulker.
Pro-Tip – Would you like to visit Tikal National Park?
The same travel agents in Flores can assist in arranging your visit via shuttle bus to Tikal National Park where you should stay the night and book the sunrise and sunset tour to the Tikal Ruins.
There is a day tour available with lunch to visit Tikal National Park from Flores.
Caye Caulker Hotels
The best places to stay in Caye Caulker are:
Island Magic Beach Resort on Avenida Hicaco has a pool, beach, bar and lounge and is a non-smoking hotel.
Review: Beach front location and outdoor seating and relaxing area. Restaurant was pretty epic. Great pool. Comfortable room and very clean.

Jan's Hotel at 52 Hicaco Avenue Front Street is locally owned, close to restaurants and shops, it has a pool, beach and offers free WiFi.
Review: Excellent location and very friendly staff! Wifi and AC worked great! They also helped me coordinate a driver from the airport to the water taxi and water taxi tickets. Make it super easy to get to the island.

Rainbow Hotel on Front Street is a 3-star hotel that is non-smoking and has a beach, rooms are air-conditioned and offers free WiFi.
Review: Absolutely helpful and friendly staff. They were always available for my many needs and questions. The room has a microwave, refrigerator, and excellent air conditioning and also has a safe for valuables. The bed was firm, and comfortable with a perfect view of the Sea. The shower was strong and warm. Mostly, I felt welcomed and safe

Caye Caulker Hotels – further options:

Where to stay in Belize:
Great House Inn at 13 Cork Street is 100 m from the ocean.  It is a colonial 4-star hotel that offers free Wi-Fi.
Review: The staff at reception and the cleaning staff were excellent. Very friendly, and extremely helpful. Being so close to the water taxis was so convenient.

Radisson Fort George Hotel & Marina at 2 Marine Parade has a pool and a bar and offers free WiFi.
Review: The room layout was great. The hotel is located on the seafront, so the view was outstanding. The restaurant served some delicious food, had lunch and dinner and both were outstanding.

The 3-star Best Western Plus Belize Biltmore Plaza is only 8 minutes from the airport and offers a gym and pool at Mile 3 Northern Highway Belize City.
Review: Probably your best option if you are staying in Belize City. our room was clean and spacious though with and odd layout.

More Belize City Hotels:

Our journey to Caye Caulker from Flores in Guatemala
Our day started with a very early departure from Hotel Casona de la Isla in Flores at 5.30 a.m. Our expectations that our shuttle bus would be a medium-sized bus that would be comfortable for the 7-hour journey to the waterfront of Belize City for our water taxi to Caye Caulker were shattered. The minibus arrived, yes mini shuttle bus, full of very sleepy or very hungover travellers and we managed to squeeze into the last two seats. Open windows became the air conditioning. Very squashy it was! A journey that we would not want to repeat again.
Book your shuttle bus here (different operator as of 2023)
Check availability and prices in Flores for Hotel Casona de la Isla

We travelled for 90 minutes through the beautiful countryside of Guatemala, very green and serene in the early morning sunlight.  Two kilometres from the border a local boarded the bus eager to exchange our Guatemalan Quetzal for Belize dollars at a competitive rate.  He informed us there were ATMs at the border crossing.  We definitely were a captive audience.  Did we change some money? Yes, but just a small amount, enough to get by in case we needed it.
To Travel Too Tip
Check the daily exchange rate before you travel from Flores to Belize  (Quetzal to USD)
On arrival at the border, the driver informed us that we had to take our suitcases with us and queue at the departure counter and then walk the bags across the border to the Belize Immigration building.
After checking out of Guatemala we headed towards Belize Immigration.  As we entered a man asked us to write down our passport details on a form, we had no idea why but everyone did it, so we did it as well warily.  Hopefully, this was not a scam, as by now this man had enough information from us to be used in identity theft.  He was also a great salesman and suggested that if we do not have tickets for the journey from Belize City to Caye Caulker he was able to assist us in purchasing these tickets. As we were about to board the bus our man turned up again to sell tickets on the San Pedro Express to Caye Caulker at a reduced rate, as we had some USD left we paid him for two tickets. There are two operators – the other is Belize Water taxi.
1.5 hours later after travelling through the countryside, we arrived at Belize City at the Water Taxi Terminal. Talk about confusion as we got off the shuttle bus!  There were two companies that offer a water taxi service to Caye Caulker from two different terminals.  The terminal we had been dropped off at was not the one that San Pedro Belize Express left from.
Caye Caulker Water Taxis are more than slightly annoyed that we had already purchased tickets on board the bus for San Pedro. We grabbed our bags quickly from the bus and walked them about 1km to the terminal and arrived ten minutes before the service departed. Talk about stress! What Belize Water Taxi will you book? To be honest, from the look of both of them, they are much the same as each other.
NB: Water Taxi companies have recently changed please refer below to the new companies.
For latest prices on Belize Water Taxi Journeys click here.
For latest prices on Ocean Ferry Belize Journeys click here
These water taxis are by no means comfortable.  If you have a phobia of being in confined spaces, this is not the way to travel. You are seated in a small hull with lots of people pushed in beside you.  There are no open windows and one hatch that everyone enters and leaves from. That alone is a scary thought, how do you get out if there is an issue?   If you sit at the front you get a thumping ride as the taxi hits the waves full frontal.  It was also very hot down there.  45 minutes later we arrived at Caye Caulker and the ride was quickly forgotten. Ahead us was paradise, turquoise green water, silvery sands a tropical island paradise.
We collected our luggage and headed towards the shore of paradise.  There are no cars on Caye Caulker only golf buggies and they were all queued up waiting for us.  Clifton, a local buggy driver, approached us and took us to our hotel De Real McCaw.  All transfers are a set price of USD5.
Check the latest hotel prices and availability here. NB Some reviews have been less than complimentary recently. Check them carefully if you book.

Things to do in Caye Caulker:
Check out how we swam with sharks in Belize.
Full-Day Tour to The Hol Chan Marine Reserve
3.5-hour tour to the Hoi Chan Marine Reserve
Our return journey from Caye Caulker to Chetumal
For our return journey out of Caye Caulker to Mexico we travelled by water taxi from Caye Caulker to Chetumal. Was it as rough? Yes, and it was longer.  Plan some extra time at the Mexican Immigration.  It can be a nightmare, they leave you standing out in the hot sun whilst they slowly check all your documents.
Travel Insurance
World Nomads offers simple and flexible travel insurance. Buy at home or while travelling and claim online from anywhere in the world.
If you love it, PIN it for later.
Travel smarter and safer with travel products from our To Travel Too shop.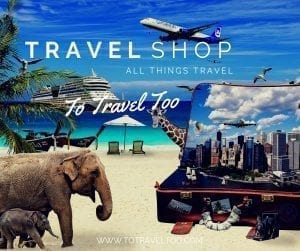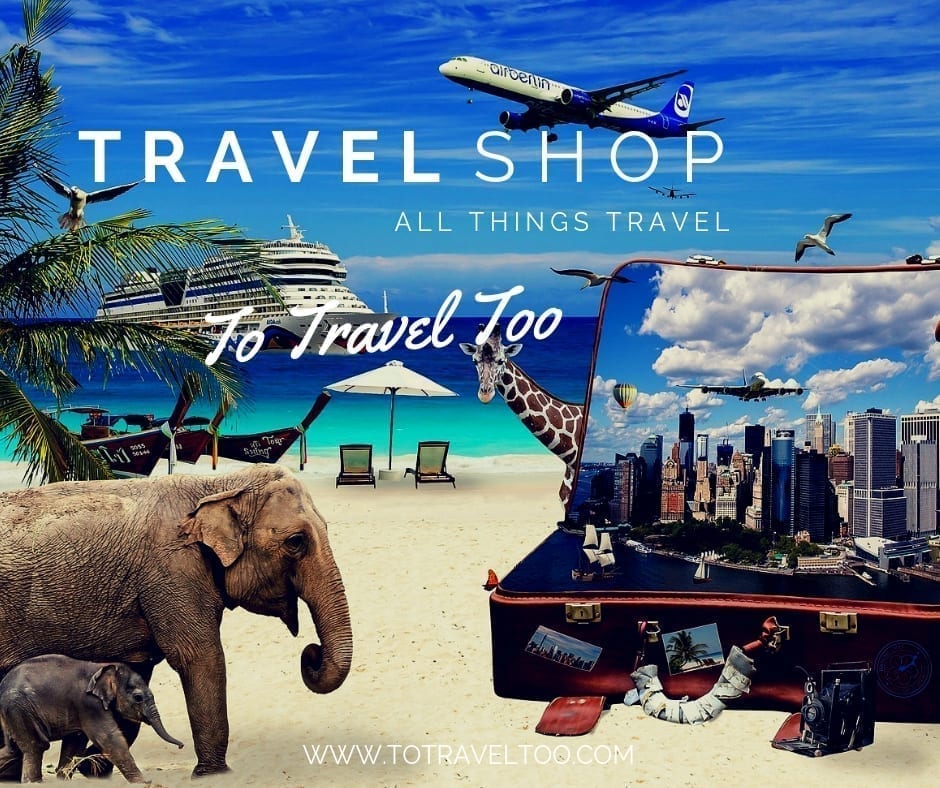 In conclusion, travelling to Caye Caulker Belize is a truly unforgettable experience. From its breathtaking natural beauty to its vibrant culture and friendly locals, this island paradise offers something for every traveller. By following these tips and suggestions on how to travel to Caye Caulker Belize, you can ensure a smooth and hassle-free trip. So pack your bags, immerse yourself in the laid-back island lifestyle, explore the underwater wonders of the Great Blue Hole, and create memories that will last a lifetime on this charming little slice of heaven in Belize.