Who would have thought Croatian Wines would totally win us over and leave us wanting more! We visited two of the best Peljesac Wineries near Dubrovnik – Milos and Kriz Wineries.
Could it have been the expertise of Anna Bitanga Jukic, who holds a Level 3 Diploma as an International  Sommelier and co-founder of Insider Holidays who hosted us on their Half-Day Wine Lover's Tour of Peljesac Peninsula from Dubrovnik Croatia?
Or could it have been the visit to the family-owned Milos Vineyard and tasting 3 of their best wines and their Extra Virgin Olive Oil?
Or could it have been stopping on the slopes of Dingac and tasting the blue grapes of Plavac Mali right off the vine?
Or could it have been sampling local Croatian food and enjoying the Croatian wines of Denis and Mia from Vinarija Kriz?
It was all of the above and more.
Croatia has some of the best wines in Europe, we hope you enjoy them as much as we do!
(Editor Update 2021)
Read our article on Dubrovnik Tips from an Insider 
This post may contain affiliate links. Please see our disclosure for more information. As an Amazon Associate, we earn from qualifying purchases (if applicable).
Coming from Australia, we are biased, we believe our Australian wines to be superior and we will even acknowledge our neighbour across the water, New Zealand, who have superior wines that equal ours.  We knew nothing about Croatian wines and had never seen a bottle for sale anywhere outside Croatia.  We needed to know more.  Our research on Dubrovnik and Croatia wine tours led us to contact Bozidar Jukic and Ana Bitanga, from Insider Holidays.
The difference with this wine tour compared to other wine tours that we had been on was that Ana held a Level 3 Certificate as an International Sommelier and had extensive experience, passion and knowledge in the wine industry as well as the restaurant business where her family owns and runs a restaurant inside the walls of Dubrovnik. We learnt so much in such a short time about Croatian wines. If you are considering a Croatian vacation we can recommend visiting the wineries of the Peljasec Peninsula.
As we travelled to the first winery on our visit Ana helped us to understand the wine industry of Croatia.
Why are Croatian Wines different?
Winemaking in Croatia dates back to the Ancient Greeks over 2,500 years ago. 18 centuries ago the Greek Writer Athenaeus mentioned the excellent quality of wines that were produced on the Islands of Vis, Hvar and Korcula, these wines were even enjoyed in the Hungarian-Austrian Courts.
Croatia has many different indigenous grape varieties. The vineyards are on a smaller scale than other countries and as such, there is not enough wine to export, the wine is consumed by locals and of course tourists (and boy! were we happy when we heard this).  In Croatia winemaking is labour intensive, there are no modern machines all is done by hand.
Our tour took us to Peninsula Peljesac where the best wines of Croatia are grown and produced.  South-facing slopes with maximum sun exposure from the ocean and the sun produce a variety of grape known as Plavac Mali.  Plavac Mali means small blue and this grape variety is really small and blue and is related closely to Zinfandel.  As we drove around we noticed that the vines are grown close to the ground which differs from those grown throughout Australia and New Zealand.
Milos Vineyard
Our first vineyard was the family-owned Milos Winery which has been in the family for 5 generations. We were greeted by one of two sons of father Frano Milos, Josip Milos, who entertained us for the next 45 minutes on the history and the production of their wine over the generations. 97% of the vines grown on their 37 acres (15 hectares) was allocated for Plavac Mali and 3% for white wine.  The vines are grown on South facing steep slopes where we noticed dry stone walls were built to prevent erosion.  Their organic grown wines require no additives such as yeast and are aged in large Slavonian oak barrels.
Address:  Boljenovici 15 Ston
The dry stone walls are also natural habitats for a variety of herbs.  The Milos family grow Sage, Heather and Mountain Germande which they use to produce a 100% natural gourmet tea.
The Vineyard also produces Extra Virgin Olive Oil which won a Gold Medal at the New York International Olive Oil Competition in 2013 and 2014.  Our tasting revealed a fresh, fruity and slightly spicy flavour that would certainly enhance any salad.
And now to what we were there for…..
#1 Stagnum Rose 2015
Prior to coming to Croatia, we had spent 3 weeks in France enjoying their many varieties of Rose. This was not your typical Rose, it was actually better, it was a fuller and stronger Rose than we had ever tasted. The Rose is produced from the first juice of Plavac Mali grape and is a perfect accompaniment to  Sushimi and the local Croatian oysters. The Rose turned out to be our favourite.
#2 Plavac 2012
An earthy full rich flavoursome wine that had hints of cherries and olives which would be suited to enjoy with lamb.
#3 Stagnum Dry 2007
Tasting the 2007 Stagnum Dry revealed a full-bodied strong true Plavac Mali wine. Its rich and smooth taste is perfect for sardines, wild tuna, wild boar, rabbit, chicken, turkey and pizza.
All good things must come to an end!  In such a short time we had learnt so much about Croatian wines and especially the Milos family.  They are pioneers in their field labelling and bottling their own wines.  During Communism, they were not able to have their own labels and they were forced to sell their wines to the larger corporations who made a lot of bad wine.
For more information check out their website.
On our way to our next vineyard, we travelled through the picturesque countryside of the Peninsular with stunning views over the ocean towards the island of Korcula. Cheekily, we stopped at one of the vineyards in the Dingac area where we tasted the dark blue Plavac Mali grape right off the vine.  The Dingac area has an extra reflection from the sea and the sun from the limestone rocks that litter the mountainside and it is the ideal location for Plavac Mali.
How can they harvest the grapes on such steep slopes?  This is one area where we would think twice in putting our hands up to help out in the harvest? Would you?
Read Our Restaurant Recommendation in Dubrovnik – Panorama Restaurant
Kriz Winery
Kriz Winery is located in the small village of Prizdrina.  Ana explained that there are 20 people only in this village in 3 families and 9 of those are children.  Prizdrina is home to two outstanding organic winemakers and we were fortunate to visit one of them – Denis and Mia's Kriz Winery, the only bio-dynamic winemakers in the whole of Croatia.
We were led through their private home to a courtyard area where we enjoyed local buckwheat bread, goats cheese, olives, roasted peppers, anchovies and almonds whilst tasting their wines.
During our tasting, Ana was excited to explain to us that one of her favourite wines Grk (which means bitter is Croatian) is made right here by Denis and Mia. Denis explained that Grk is a white wine that is orange in colour with no added additives and one that takes between 4-6 days to ferment.  It has a more structured flavour than most whites. Unfortunately due to its popularity, there were no bottles left of Grk for our tasting.  We may just need to return in May 2017 just to enjoy this wine, Denis and Mia have upped their production so maybe we will be lucky.
Kriz Winery makes 2 Reds, 1 Rose and 1 White wine.  We enjoyed the Rose and the Plavac Mali whilst chatting with Mia and Ana.  The Kriz Winery label was taken from an actual photo taken of Denis's father and his dog in the vineyards.  We were fortunate to meet Denis's father, only briefly, as he dropped in to say hi, our lack of Croatian prevented us from a long chat.  He is now 83, looks much younger, and just recently the family have stopped him from helping out in the harvest, he was so fast he was putting the younger ones to shame.
We could have stayed there all night talking with Denis and Mia.  Ana did warn us that we would overstay our allotted time here, it was just so easy chatting around the table and enjoying their wines and their hospitality.
For more information check out their website.
We would like to thank Ana and Bozidar for hosting us on their Half-Day Wine Lover's Tour of the Peljesac Peninsula. When you next visit Croatia and in particular why not enjoy a Croatia wine tours
On the way, we visited the town of Ston, read more about Croatia's Gold.
Where To Stay in Dubrovnik – Our 2 Recommendations
Luxury Hotel Dubrovnik
For 5-star luxury, you can't beat staying at the Sun Gardens Resort just outside Dubrovnik with stunning views over the Adriatic Sea, swimming pools, beach, spa and several restaurants. You can read our review here.

Self Catering Dubrovnik
If you prefer to self cater we can recommend Apartment Nikol in the Lopudska suburb. Great views and excellent accommodation with a bus stop outside the door for the Old Town.

General Information for Visiting Dubrovnik and Croatia
Flights To Croatia
Find the cheapest flights with Skyscanner who then directs you to the airline's website with no extra fees to pay.
Dubrovnik Airport transfer
You can prebook a shuttle transfer from Dubrovnik Airport to the city centre here.
Bus Travel Around Croatia
Travelling by bus is easy around Croatia for the latest bus schedules and ticket prices click here.
Car Rental in Croatia
We use AutoEurope for car rental in Europe. Click here for the latest deals.
Croatia Currency
Kuna is the currency for Croatia.
Currency code HKR.
You may see signs for Euros but the exchange rate provided will not be in your favour.
Croatia Weather
The best times to visit Croatia is during the spring and autumn periods. Summer means the busy tourist season and the highest temperatures.
Travel Insurance
We recommend taking out travel insurance as soon as you book your flights and pay deposits on any cruises, tours or hotels.
If you are located in Australia or New Zealand click here for the latest quotes.
If you are located in the rest of the world click below for the latest quotes.
Pinterest
Are you on Pinterest? We are at To Travel Too and we have many travel-related boards check us out at Pinterest.  If you enjoyed our article why not pin it to your board.
Travel Shop
Travel smarter and safer with products from our To Travel Too Travel Shop.  If you are looking for the latest luggage, guidebooks or travel accessories we have you covered with over 800 travel products to choose from.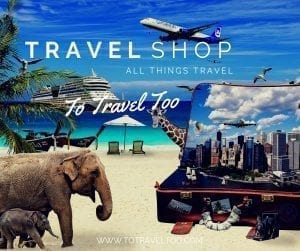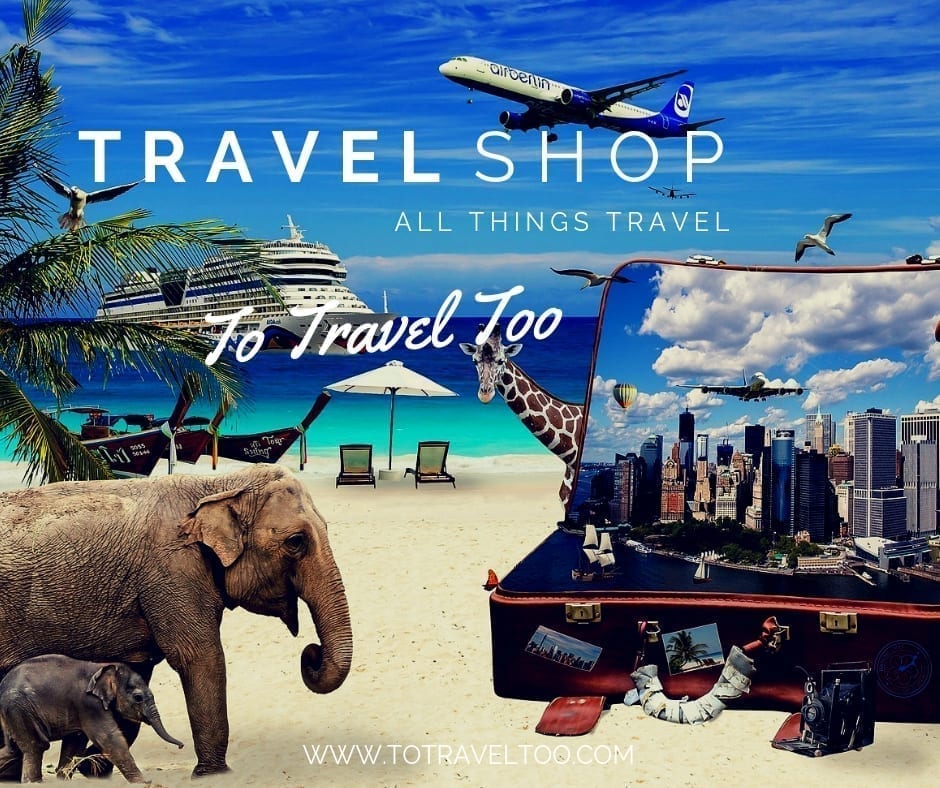 We have written a mini-guide on Dubrovnik you can purchase it here through Amazon.