Are you ready to immerse yourself in the rich history and vibrant culture of Valencia in Spain? Look no further than our Review of the Valencia Free Walking Tour! This guided tour offers a unique and insightful exploration of the city, led by knowledgeable local guides who are passionate about sharing their love for Valencia. From ancient landmarks to hidden gems, this tour is designed to showcase the best that Valencia has to offer while providing fascinating historical context along the way. Whether you're an avid history buff or simply looking for a fun and informative way to explore the city, the Valencia Free Walking Tour promises an unforgettable experience.
What is the first thing you do after checking into your hotel in a new city? Do you source local free walking tours or do you head out into the streets with or without a map in hand?
One of our passions, when we arrive at a new destination, is to source a free walking tour.  For a few hours, we enjoy the company of other travellers and the local guide and his or her local knowledge. Not only do we learn about the history of a city, but tips on the best bars and restaurants that the locals frequent, what are the best markets to visit, what are the best beaches in Valencia and other information that sometimes you just don't get in a guidebook.
For discounts, free travel and entrance to museums you can now purchase the 24, 48 or 72 Valencia City Card here.
This post may contain affiliate links. Please see our disclosure for more information. As an Amazon Associate, we earn from qualifying purchases (if applicable).
Have you tried any free walking tours? Although they are a free walking tours tips are greatly appreciated at the end.
How much do you tip? We assess the tour in 3 ways:
how long is the tour
how many people are on the tour
did you get what you expected from the tour
We tip anywhere from USD 5  to USD 20 per person depending on our 3 criteria above.  We also check out the prices of locally paid walking tours.
FAQs for Visiting Valencia
Is it safe to travel to Valencia?
Valencia is a safe destination to travel to, but in all places that you travel to beware of your surroundings at all time and keep your personal documents in a safe place.
What is Valencia famous for?
Valencia is famous for Spanish Paella a dish made of rice, chicken or rabbit, beans and snails.
Is Valencia a city that is easy to walk around?
Yes, Valencia is a very walkable city.
Is English spoken in Valencia?
Yes, English is spoken but a few words of Spanish is recommended.
Can I drink tap water in Valencia?
Yes, you can.
Do I tip in Valencia?
We tip if the service and food is exceptional up to 10%.
Does siesta occur in Valencia?
You may find a number of local shops, restaurants and bars will close between 2 pm and 6 pm.
There is so much to see and do in Valencia Spain you will need at least a week to see them all. Valencia is also a foodies heaven and we have tips from a local on where the best places to eat in Valencia are.
One of the most popular hotels in Valencia is the Valencia Oceanic Hotel we have the latest prices and availability here.
Overlooking Valencia's City of Arts and Sciences the Oceanic Hotel is a popular choice in Valencia being only 10 minutes from the beach.  It is part of the Melia Group of Hotels.
Guest review: Good location, walking distance to aquarium, museums and gorgeous buildings, attentive staff at reception, spotless Hotel, beach towels so handy to get for each swim at reception, water in the room, robes and slippers, essentials that u may have forgotten, toothbrush, razor, etc

Valencia Free Walking Tour Spain Points of Interest
Valencia was founded by Roman retired soldiers in 138 b.c. The Latin name Valentia means 'strength' or 'valor'.  It is the third largest city in Spain.
Plaza de Virgen is one of the oldest squares in Valencia.  The Fountain in Plaza de Virgen symbolizes the River Turia and it represents Neptune surrounded by 8 naked women.
The Valencia Cathedral was built on the site of an old Mosque in 1262.
The Valencia Cathedral Main Gate was built in Baroque style during 1703 – 1741.  The name of the Virgin Mary appears at the top of the iron gate.
Apostle Doors – note there are no hands or arms on the sculptures surrounding the gate.  The material used was sand and the humidity in the city can't maintain the materials used.
The Valencia Basilica – near the cathedral has been built on the top of the Roman remains.  The forum is under our feet where we were standing in the Plaza de Virgen.  The corridor was constructed between the cathedral and the basilica to allow the religious people to move freely and not mingle with the locals.  The difference between the Basilica and the Cathedral is in the Basilica you pray only to the Virgin Mary whereas in the cathedral you pray to God the Father.  Inside the Basilica it is very small and round and built in 1652 in the Baroque style.  Note the paintings in the dome of the Basilica.
Valencia's famous drinks
There are 3 famous drinks in Valencia:
Mistella – a white wine drunk in a shot glass
Agua de Valencia – 75% alcohol – normally served in a jug but can be found in La Estrecha just outside Placa Redonda where it is served by the glass.  If you want to drink it from the jug you can try Negrito Bar in Carrer de Calatrava.
Horchata – a non-alcoholic drink that can be found in the Central Market.  It is drunk very cold, it is sweet, you either like it or hate it. I (Jane) didn't like the taste but Duncan enjoyed it. When King James 1st arrived in Valencia the Catholic people lived in peace with the Muslims, although the Muslims lived outside the walled city.  King James found Muslim women preparing the drink and he exclaimed 'it tasted like gold'.  It is eaten with fartons a type of pastry.
By this time we were halfway through our walking tour and a great place to stop for a drink.  A colourful marketplace with a unique ceiling which was constructed during the 1920s. A hive of activity  6 days a week, closed on Sundays.  The best time to visit is in the morning, but if you are looking for good value, you will find cheaper fruit and vegetable shops outside the market.
Located beside the Mercado Central and dating back to the 12th Century the church is one of Valencia's oldest. It was originally built on top of an old mosque in 1240.  In the 14th century, a fire destroyed the building and it was rebuilt in the same style.  In 1592 a fire destroyed the presbytery and the building had to be rebuilt.
Placa Redonda is a famous Square in Valencia full of history.  Redonda means "round".  It started life as the meat market for Valencia, a hole in the middle of the city.  During the 1980s the square was famous for Valencian ceramics.  The square contained apartments above the shops, a lot of the local gypsies had moved into the square and damaged the apartments, they were subsequently moved out.  In 2012 a new roof and new floor were constructed, the locals now feel that the Square has lost its soul.  It feels like that when you walk around it, we visited on a Sunday as well as during the week and it felt lost and empty.
Valencia's Narrowest Building
The narrowest building in Europe is only 1.7 m wide and contained one apartment on each floor. There were no toilets within the structure and each morning the night's ablutions in a bucket were thrown outside into the square below with the cry 'water is coming out.  The fish market was also located here in the square.  In 2012 the bar beside it became an addition and it cannot now claim its right as the smallest building in Europe anymore.
Located next to the Cathedral is the L'Almoina Archaeology Museum which is considered to be one of the best in Europe. As you wander around you can see the 2nd-century baths,  two streets that were the main thoroughfares in Roman times, and the courtyard of the old Muslim city. You should allow about an hour.
Further Information Valencia Free Walking Tour:
Company: Free Tour Valencia
Meeting Place:  Plaza de Virgen at 10.30 am – look for the orange umbrella with Free Tour Valencia in Valencia Old Town.
Where to Stay in Valencia

 
Casual Valencia Vintage at Calle Barcelonina 1 close to the Cathedral and Mercado de Colon offers guests free Wifi, bike rental and there is paid public parking close by.
Guest review: Cute and funky hotel that is close to everything. Staff were very helpful and made excellent recommendations on places to visit. They also held our bags as we got there before the room was ready. The dining area has great views.

The 271-room Sercotel Sorolla Palace Hotel at Avenida Corts Valencianes 58 offers guests a gym, pool, bar and lounge, free Wifi close to the Palacio de Congresos.
Guest review: Lovely spacious room and bathroom. Really comfy bed and clean rooms. Nice pool area on the terrace. Less than 5 min walk to tram stop Florista which is really easy to use to get to the old town. Only 1,50€ for a single journey or taxi rank outside about 10€ to town. The street across the road from the hotel has some lovely restaurants, recommend Begin and was very affordable. No iron in the room but we asked at reception and was brought up within 10 mins. Not really walkable into the old town but if you are happy to travel the short 15 min tram journey, it's a perfect hotel. Only 10 mins to Valencia airport too.

Hotel Kramer at Avenida Campanar 90 has 70 rooms located close to the Congress Palace offers free WiFi and a bar/lounge to guests.
Guest review: Nice clean hotel, good facilities, value for money and close to main bus station. Free drink voucher and bar area very nice.

Hotel Sol Playa at Paseo Neptuno 54 offers guests ocean views, beach and free WiFi.
Guest review: Good location with beaches, bars and restaurants and a walk and metro ride to the centre

Valencia Metro
It is easy to get around in Valencia by metro.  For more information click here.
Hop on Hop off Bus Valencia Spain
A Hop on Hop Off  Valencia Bus tour around Valencia city for 24 or 48 hours is highly recommended.
Getting In – Valencia
Valencia Airport (VLC) is also known as Manises Airport and is located 8 km west of the city.
Cheap Flight Deals to Valencia
Find the cheapest flights with Skyscanner our go-to when researching and booking flights throughout the world.
If you would like to hire a car from the Airport click here for more details.
Do you need an International Drivers License? You can obtain one here in minutes.
You can travel by train or bus to Valencia from all major cities in Spain.
For the latest information on bus tickets and their schedules click here.
For bus transfers from the airport click here for the latest information.
Travel Insurance
World Nomads offers simple and flexible travel insurance. Buy at home or while traveling and claim online from anywhere in the world.
Pinterest
Are you on Pinterest? We are at To Travel Too and we have many travel-related boards check us out at Pinterest.  If you enjoyed our article why not pin it to your board.
To Travel Too Travel Shop
Travel smarter and safer with products from our To Travel Too Travel Shop.  If you are looking for the latest luggage, guidebooks or travel accessories we have you covered with over 800 travel products to choose from.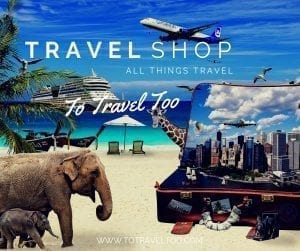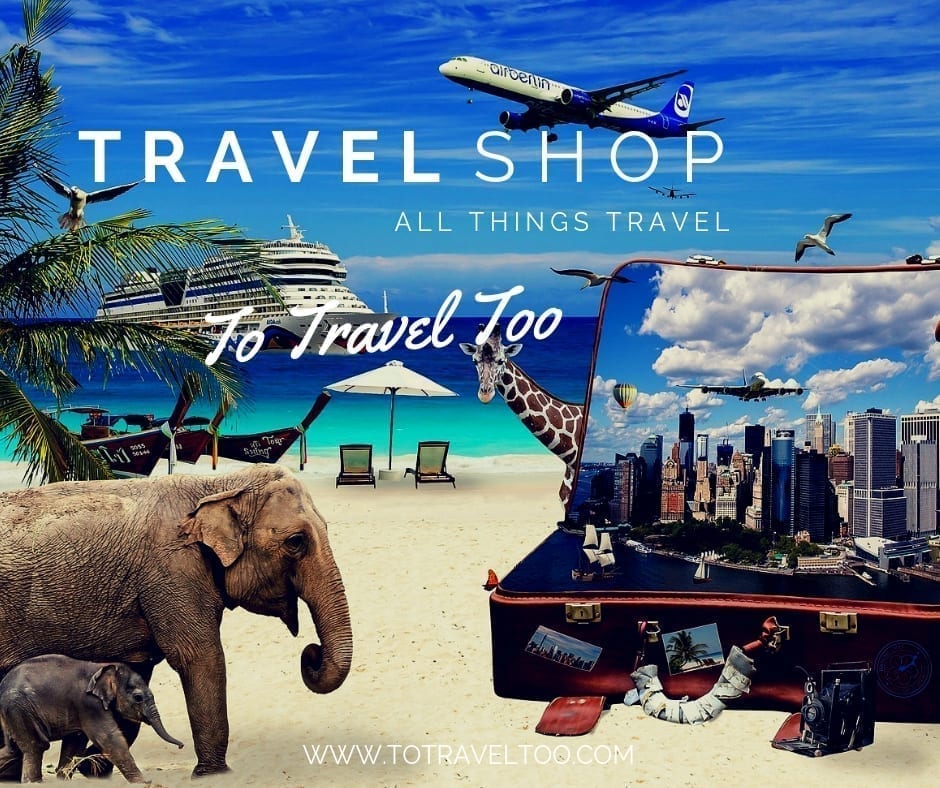 Disclosure: Certain links in this post are affiliate links. This means that should you make a purchase via our link, we will receive a commission which will not affect the price you pay.
In conclusion, the Valencia Free Walking Tour offers a unique and informative way to explore the beautiful city of Valencia. With knowledgeable guides, engaging stories, and a flexible schedule, this tour allows visitors to delve deep into the history, culture, and hidden gems of Valencia. Whether you are a first-time visitor or a seasoned traveller, this walking tour is an excellent choice for anyone looking to make the most out of their time in Valencia. So lace up your walking shoes and join the  Valencia Free Walking Tour for an unforgettable journey through this vibrant Spanish city.