Valparaiso and Vina del Mar are neighbouring seaside towns one hour 40 minutes drive from Santiago, the capital of Chile. As we were staying in Santiago for four nights we took the opportunity to visit these two famous seaside towns.
How to get to Valparaiso from Santiago
It is an easy bus journey from Santiago to Valparaiso, buses depart Santiago from Terminal Alameda every 15 minutes for the terminal located at the National Congress Building in Valparaiso. We travelled by Turbus.
Tour company touts descended on us, some quite pushy others more relaxed.  Should we take the tour of Valparaiso and Vina del Mar or just wander around and get lost?  We could wander around Valparaiso by foot and potentially run out of time to see Vina del Mar or we could take a Day Trip that includes both.  Timing was important as we had booked the 6.30pm bus back to Santiago.  Roda Tours had a tour leaving in 30 minutes and would have us back at the terminal in time and we could visit both Valparaiso and Vina del Mar.
The tour includes a visit to Plaza Sotomayor in Valparaiso and one building that you cannot miss is the headquarters of the Chilean Navy – Armada de Chile.  If we had not taken the tour this would have taken us a good 30 minutes to walk here.  Plaza Sotomayor is one of the main city squares located next to the Port area of Valparaiso.  This area of Valparaiso is classified as a UNESCO World Heritage site.
Apart from the scenic views from the historical area of Valparaiso known as Cerro Alegre the streets are abound with local street art.  The local authorities allow the vibrant art work and welcome local and foreign artists to express themselves.  As you wander around you will come across local cafes, hostels and any wall that is free covered with vibrant and colourful graffiti.  No wonder Valparaiso is known as the Graffiti Capital of Chile.
Ascensore Artilleria is one of the 16 remaining funiculars linking the flat area of the city with Artilleria hill.  The trip lasts a quick 80 seconds and it is a must do if you are visiting Valparaiso.
Vina del Mar means in Spanish the Vineyard of the Sea, but is it also known as the Garden City.  A  popular seaside resort of Chile, Vina del Mar offers those who visit, many parks and water fountains, casinos, shopping malls and Caleta Abarca beach.
The working clock of Vina del Mar is one of the city's most famous landmarks.  It's face is made only with flowers.  Here you can take a relaxing ride on a traditional horse-drawn carriage (which the locals call 'victoria's') through the historical streets and along the waterfront.
The original Moai (Easter Island Statues) standing guard outside the Museum of Archaeology and History Francisco Fonck.  The Museum has an extensive library of documents and wood tablets displaying ancient hieroglyphics of Easter Island.
The tour does not include lunch but gives you an hour to enjoy the many restaurants in Vina del Mar.
Our Costs for the day out in Valparaiso and Vina del Mar:
You can use a tour operator such as City Discovery where the cost of the day trip is from USD 77 per person (total for two people USD154 or AUD 157)  or you can reduce your costs and book each part separately.  Here is our breakdown (prices are as at February, 2013 and for two people).
Return metro costs from the suburb of Providencia to Terminal Alamedia CLP1220 AUD2.50
Return travel by Tur Bus from Terminal Alamedia to Valparaiso Avenida Pedro Montt CLP18,000 AUD37
Day Tour with Rodatour CLP30,000 AUD61
Funicular railway CLP600 AUD1.30
Our costs for the day: $101.80 total for two people
Savings of $55.20 – our daily budget was AUD165  = USD159
Why not take our article with you as you wander around, now you can, just click our City Walk banner for more information.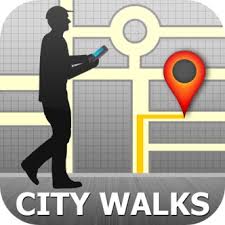 Thanks for stopping by and welcome to To Travel Too – Australia's top Baby Boomer lifestyle and travel blog, with an international worldwide audience in mind, run by the married couple, freelance writers and full-time travellers Jane and Duncan Dempster-Smith. Come with us as we explore the world. Our two mantras that we live by are 'chase time not money' and 'age is no barrier when it comes to travel'.