Vietnamese cuisine is known for its vibrant flavours, the delicate balance of herbs and spices, and diverse regional specialities. With an abundance of Vietnamese restaurants popping up all over the world, finding the best ones can be a challenging task. Whether you are a seasoned connoisseur or a curious foodie looking to explore this rich culinary tradition, our comprehensive guide to the best Vietnamese restaurants in Vietnam will help you navigate through the countless options available. From traditional pho joints to modern fusion eateries, we have scoured the globe to bring you a handpicked selection of establishments that truly capture the essence of Vietnam's gastronomy. So get ready to embark on an unforgettable culinary adventure as we unveil some hidden gems and must-visit spots for authentic Vietnamese dining experiences.
Are you a lover of Vietnamese food?
Our Vietnam Best Vietnamese Restaurant Guide covers favourite restaurants by travel bloggers who regularly travel to Vietnam.
Vietnamese cuisine differs whether you are visiting the Northern, Central or Southern regions, it all comes down to the influences from China, Thailand and France which makes local Vietnamese food unique.  Its freshness and flavoursome cuisine have won the hearts of many and Vietnamese Restaurants have popped up all around the world.  Dishes like the fragrant noodle soup Pho that originated in Northern Vietnam have become the national dish of Vietnam. Foodies will travel miles for the 'best pho'.
Do you have a favourite dish?
Planning a trip to Vietnam read our ultimate travel guide here
The Northern Region of Vietnam's cuisine is heavily influenced by its neighbour China whilst the Southern Region is influenced by Thailand and Khmer/Cambodian cuisine.  If you travel to Hue, in the central region you will enjoy a blend of both the North and South.
We reached out to top travel bloggers around the world and asked them to share with us their favourite Vietnamese Restaurants.  We hope you enjoy our best Vietnamese Restaurants Guide and that you will enjoy visiting one of the 16 restaurants on your next visit to Vietnam.
Join our Vietnam Travel Planning Facebook Group:
This post may contain affiliate links. Please see our disclosure for more information. 
Vietnam: Best Vietnamese Restaurant Guide
CAI BE
Le Longanier Restaurant by Jane Dempster-Smith from

To

Travel Too
In the heart of the Mekong Delta near the town of Cai Be is Le Longanier Restaurant located on the river surrounded by lush tropical gardens and fruit plantations.
It was a huge wow moment as we entered the gardens after walking down a small laneway from our Sampan cruise on the Mekong Delta. Le Longanier is a beautiful two-storey French colonial villa that recreates a time gone by. The ground floor is a relaxing lounge area and bar whilst the upstairs is the open-air restaurant decorated in French colonial style.
The restaurant is only open for lunch and reservations should be made in advance. We visited the restaurant as part of our 4 days 3 night Mekong Delta adventure with Victoria Voyages.
The set menu includes the local speciality of elephant ear fish which is carved perfectly by the hostess at the table for inclusion in locally made fresh rice paper rolls.  The caramelised pork in a clay pot was delicious and very tasty. Vegetarian options are available as well.
The service was excellent from the staff, we were treated like royalty throughout our stay.  Le Longanier is certainly a hidden gem and highly recommended.
Address: Phú An, Cai Lậy District, Tien Giang, Vietnam
Read what others have said about Le Longanier Restaurant in Cai Be
DA LAT
Biang Bistro by Emily Lush from

Wander-Lush
Da Lat in South Vietnam's Central Highlands region might just be the country's unofficial foodie capital.
Blessed with fertile soil and a mild climate (hence the nickname 'the city of spring'), this former French colonial hill station is known throughout the country for its coffee, berries and mushrooms. One of the best things to do in Da Lat is spend a day eating your way around the city and sampling the region's abundant produce.
Biang Bistro is my favourite restaurant in Da Lat and one of my top five eateries in Vietnam. The kitchen here specialises in modern Vietnamese and pan-Asian with a European twist – think green tea hotcakes with ice cream or house-made yoghurt with local fruits and Mekong honey for breakfast. Fresh, seasonal ingredients feature heavily on the lunch and dinner menus. I love the lunch sets – especially Biang Bistro's rendition of an old classic, rice paper rolls, served with Vietnamese-style fried chicken and coconut rice on the side. There are plenty of vegetarian and vegan options to choose from.
The loveliest thing about Biang Bistro is the setting. The entire restaurant is open-air, from the garden courtyard to the sheltered outdoor dining areas. Beautiful food presentation, friendly service and affordable prices (mains start from 85,000 VND) make this one of the best places to grab lunch or dinner in Da Lat.
Address: Số 94, Lý Tự Trọng, Phường 2, Đà Lạt
Read what others have said about Biang Bistro in Da Lat.
HANOI
Banh Cuon Ba Hoanh from Alexx Hayward fro

m Finding Alexx
Hanoi is an absolute mecca for foodies, but my introduction to banh cuon (steamed rice rolls) at Banh Cuon Ba Hoanh on an Old Quarter food tour was one of the best culinary experiences I had in Vietnam.
This authentic eatery cooks the ingredients for the steamed rice rolls right in front of your eyes, and serves them to you deconstructed for you to DIY your own rolls. The rice paper is as fresh as it gets, and other ingredients include ground pork, mushroom, onion and various toppings and dipping sauces. Enough ingredients for two people for breakfast or a light lunch will set you back about $3-$4USD in total, but if you plan to start your day there, be prepared to vie against the local patrons for a seat. If you manage to visit when they're not busy, the owners sometimes invite tourists to try cook their own rice rolls!
Address: 66, To Hien Thanh Phuong Bui Thi Xuan, Quan Hai Ba Trung, Hanoi 10000 Vietnam
Read what others have said about Banh Cuon Ba Hoanh in Hanoi.
Cha Ca La Vong by Markus Kampl from

The Roaming Fork
The Cha Ca La Vong restaurant is famous in Hanoi for being an original meeting place for the resistance army during the French occupation in the 1990's.
The owners of the house, the Doan family, decided to cook and sell a grilled fish dish as not only a cover for the meetings, but also to make additional income during this period.
The restaurant is still in the same location and run by the same family 5 generations later.
The specialty of the restaurant is still the one delicious dish, "Cha Ca", which simply means grilled fish. The type of fish used is a large catfish (ca lang) that is found in the rivers of northern Vietnam.
The dish is prepared by cutting the flesh into bite-sized pieces and marinating in a spice mix that includes galangal and turmeric, the latter adding the distinctive yellow colour.
At Cha Ca La Vong, the fish is first lightly grilled in the kitchen, then brought to the table in a pan with the cooking finished on top of a small burner. The waiter will add in additional ingredients such as dill and spring onion.
The fish is served alongside rice noodles, peanuts, shrimp paste, coriander, and fish sauce.
Prices are a little steep for Vietnam at 170,000 VND per person. But that price not only includes a very tasty and original Vietnamese dish, but also a chance to experience a slice of Hanoi history at the same time.
Address: Cha Ca La Vong, 14 Cha Ca, Hoan Kiem, Hanoi.
Read what others have said about Cha Ca La Vong Grilled Fish in Hanoi.
HO CHI MINH CITY
Propaganda Restaurant from Madhurima Chakraborty from

Orange Wayfarer
When in Saigon, you must schedule a dinner date at the Propaganda Restaurant. One of the best local restaurants in the whole of District one region, Propaganda serves delectable local cuisine. Unlike the food in Hanoi, dishes served in Saigon are spicy in nature, uses plenty of river fish and fresh herbs and usually eaten with rice.
A bistro-styled eatery, Propaganda is decked up in warm red and yellow hues. The table number holders and the menu bear semblance with the famed propaganda posters of Vietnam. So are the cushion covers. And murals on the wall. A rather refreshing take on Communist Propaganda, in my honest opinion. If you love photography, I suggest visiting this place in the morning.
We ordered prawns cooked in a coconut shell. We have a similar recipe in Bengal. Although the spice count goes higher up in India for obvious reasons. We also ordered fish cooked in Earthen pot. Both the dishes are served with piping hot sticky rice and eaten with chopsticks.
Propaganda is famous for serving quirky cocktails. You can also visit the place for a hearty breakfast first thing in the morning and order in a bowl of steaming Pho, as the Vietnamese do!
Since Propaganda Bistro with all its funky wall art is pretty famous among tourists, the price is automatically on the higher side. In my opinion, the experience is worth paying the mark up.
Address: Located close to the Notre Dame Cathedral, Saigon. Hàn Thuyên, Bến Nghé, District 1, Ho Chi Minh City, Vietnam
Read what others have said about Propaganda Restaurant in Ho Chi Minh City
Vietnam House from Sandy Papas fro

m

Tray Tables Away
Vietnam House is located in District One in Ho Chi Min City and is owned by renowned Australian-Vietnamese Chef Luke Nguyen.
Luke's parents escaped war-torn Vietnam when his mother was pregnant with him and his heritage has been a critical factor in the success he enjoys today in the restaurant business. In Australia, he is best known for his Sydney restaurant Red Lantern and also has a successful television series that showcases his culinary adventures in places including France and Vietnam.
The restaurant is a colourful addition to the HCMC dining scene and the beautiful fit-out in the heritage building is sympathetic to the bygone heyday of Indochina. The menu and cocktail list is extensive and it's hard to make decisions! We tried a variety of dishes including the Australian short ribs, Oxtail soup, and XO Dragon beans but the stand out was probably the braised Wagyu beef cheeks.
This is a fine dining affair that is perfect for a special occasion. The service is exceptional and the entire experience lives up to the brand making it a must-do if spending a few weeks in Vietnam.
Address: 93-95-97 Đồng Khởi, P, Quận 1, Hồ Chí Minh 700000
Read what others have said about Vietnam House in Ho Chi Minh City.
HOI AN
Morning Glory Restaurant By Whitney Kjeldsen of

Designs For Travel
The best Vietnamese restaurant in Vietnam is Morning Glory.  This amazing restaurant is located in the old town of Hoi An on the coast of Central Vietnam.  There is outdoor seating amongst brightly coloured lanterns, as well as comfortable indoor seating.  The menu is almost overwhelming with mouthwatering options for gourmet Vietnamese cuisine inspired by street food.  Everything is cooked in an open kitchen where customers can see how all of these typical dishes are made.
The restaurant is named after the most popular side dish eaten in the country, Morning Glory.  It's truly one of the best vegetable dishes I have ever had and highly recommended. The White Rose Dumpling are a speciality and a perfect appetiser.  The Beef Pho with Papaya Pickle is a delicious soup, and any of the curries or barbecued meat dishes are highly recommended.  The prices for all of the menu items are moderate for Hoi An- you can enjoy a large meal for a low price compared to Western standards.
Make sure to make a reservation because Morning Glory is popular and can get crowded.  Cooking classes are offered and a fun way to learn how to prepare delicious Vietnamese cuisine.
Address: 106 Nguyen Thai Hoc st, Hoi An – Quang Nam province – Viet Nam +84 2352241555
Read what others have said about the Morning Glory Restaurant in Hoi An.
The White Rose Restaurant by Carole Keyzor from

C K Travels
The White Rose Restaurant is located a 10 minute walk from the old town and serves the famous white rose dumplings – a Vietnamese specialty and must try food in Hoi An. This is the best place to eat them as the family that own the restaurant have been making these dumplings for over 100 years! They are also the main supplier of white rose dumplings to other restaurants in town and occasionally you will see a large table at the rear of the restaurant with around 12 family members sat making the dumplings by hand – the recipe is a family secret!
The restaurant only has two dishes available on the menu – the white rose itself and crispy fried wontons, plus a range of soft drinks, fruit drinks and beer. The White Rose dumplings are made from translucent white dough which are filled with shrimp paste, steamed, and served with crispy fried scallions along with a special fish dipping sauce. The dumpling looks like a white flower which is where the 'white rose' name originates from. A large portion of White Rose will cost you 70,000 VND and it is so good you will want to order another plate!
Address: 533 Đ. Hai Bà Trưng, Phường Cẩm Phổ, Hội An, Quảng Nam, Vietnam
Read what others have said about the White Rose Restaurant in Hoi An.
HUE
Madam Thu Restaurant Hue by James Scrivener from

The Travel Scribes
Of course, Vietnam is absolutely littered with amazing restaurants, particularly in major hubs like Hanoi and Ho Chi Minh City. But it's arguably Hue, the former capital and home of the Nguyen kings, that packs a gastronomic punch, and the best restaurant there is undoubtedly Madam Thu.
The line snaking down the sidewalk every night in Hue's bustling tourist district tells you everything you need to know: Madam Thu is busy for good reason. Founded by – you guessed – a lady by the name of Thu, this charming and cosy restaurant is focused on showcasing not just the best of Vietnam (the usual spring rolls, albeit on another level), but pays homage to 'royal cuisine', the unique set of dishes created for the Vietnamese royalty that use to live in Hue during its heyday.
The tasting menu is a delight as you'll have waiters whipping around you, constantly delivering small blue and white plates full of delicacies like banh nam, steamed rice mixed with ground pork, shrimp and onions, wrapped and steamed in banana leaf. Highlights include the stuffed rice pancakes (banh khoai), grilled chopped pork (nem lui) and banh beo, a mixture similar to banh nam but served with different sauces and eating almost like an oyster; slurped or downed like a shot!
If visiting Madam Thu we'd highly recommend splashing out on the tasting menu, which costs about 300,000 VND (approx. 13 USD).
Address: 45 Vo Thi Sau Street, Hue 530000 Vietnam
Read what others have said about Madam Thu in Hue Vietnam
Nook Eatery in Hue by Rose Munday from

Where Goes Rose
Those travelling Vietnam shouldn't miss Nook Eatery in the charming city of Hue. While Saigon and Hanoi are known around the world for their delectable street food, most travellers have only heard of Hue because of its ornate temples and palaces. While these are well worth a visit, you'll be pleased to know there are also some fantastic local restaurants and regional dishes to enrich your Hue itinerary.
One of the best is Nook, a colourful cafe full of posters, painting and hanging lanterns. Even the sign is quirky – the wheels of a bright yellow bicycle spell out the 'oo's of the word Nook. But it's not just the aesthetics that make Nook worth a visit. The tasty dishes are beautifully presented on banana leaves, garnished with fresh chilli, mint and lime.
Opt for typically Vietnamese dishes like pho or stir-fry, or even a dish regionally specific to Hue like bun bo Hue. This dish is made with flat noodles rather than the round variety used in pho, and its broth is flavoured with tangy lemongrass. Most dishes will only set you back around 100,000 VND. Wash it all down with fresh juices or rich Vietnamese coffee.
Address: Laneway, 34 Nguyễn Tri Phương, Phú Hội, Thành phố Huế, Thừa Thiên Huế 530000, Vietnam
Read what others have said about Nook Eatery in Hue
MAI CHAU
Bo Luong Restaurant in the Mai Chau Lodge by Jane Dempster-Smith from

To Travel Too
Mai Chau is located an easy 3 hours from Hanoi and is a popular trekking destination.  The Bo Luong Restaurant is located in the luxurious 3.5 star Mai Chau Lodge and overlooks lush green paddy fields and a lotus filled lake.
The Bo Luong Restaurant serves local Vietnamese cuisine as well as international dishes and vegetarian options. You can enjoy a sundowner by the lake or in the restaurant itself.  Bo Luong offers romantic candlelight dinners on your balcony or served on a buffalo cart by the picturesque lake. We spent 2 nights staying at the Mai Chau Lodge and enjoyed the local cuisine options that were available and the excellent service by the staff. On one of the evenings we were entertained by local traditional dancing from one of the ethnic villages close by.
Address:  Poom Coong Mai Chau
Read what others have said about the Bo Luong Restaurant in Mai Chau
MUI NE
Nhà Hàng Chợ Hải Sản in Mui Ne, Vietnam by Jackie Szeto & Justin Huynh from

Life of Doing
Mui Ne is our favorite place in Vietnam to eat fresh seafood. Located east of Ho Chi Minh City and along the coast, fishermen source fresh seafood daily and deliver them to restaurants. You can see them in action at the Fishing Village which is one of the places to visit in Mui Ne.
We recommend that you eat at Nhà Hàng Chợ Hải Sản (Seafood Market Restaurant). This restaurant is located next to the ocean so you can get a good sunset view if you have an early dinner. The menu has a variety of options such as grilled or fried fish, clams, shrimps, hot pot, rice, noodles, vegetables, and more.
Since we're here for seafood, a unique experience is to choose your seafood from the tank. Afterward, the restaurant will cook it in any way you'd like. Don't forget to ask how much it weighs since you're charged per kilogram. Otherwise, you can order directly from the menu. We love the grilled red snapper which is moist and flavourful when paired with the fresh herbs.
The cost of dishes varies depending on what you order. The grilled red snapper cost 120,000 VND (around $5.10 USD) which is affordable for a whole fish.
Address: 70 Nguyễn Đình Chiểu, khu phố 1, Tp. Phan Thiết, Bình Thuận, Vietnam
Read what others have said about Nha Hang Cho Hai San Restaurant
NHA TRANG
Bánh căn 51 Tô Hiến Thành from Queenie Mak from

MS Travel

Solo
Bánh căn 51 Tô Hiến Thành serves one thing and one thing only: bánh căn.
Bánh căn is a small rice flour pancake baked in a unique clay mould over a charcoal fire.
Each city in Central Vietnam
makes their own version of this regional dish. Because Nha Trang is close to the water, fresh seafood is used as toppings for the bánh căn.
I really love the variety in the mix plate! It has 8 pancakes: giant tiger prawn, squid, baby clam, beef, pork, quail egg, egg and a plain pancake. And it costs only 70,000 VDN.
It comes with a dipping sauce made with fish sauce, garlic, chilli and coriander. You can add chilli paste, peppers, lime and shredded mango into your dipping sauce for additional heat and texture.
The best part about the restaurant is the street food ambience. There are a few low communal tables and chairs on the sidewalk on one side and an open kitchen on the other side. It is a true street food gem in Nha Trang!
Address: 51 Tô Hiến Thành, Tân Lập, Thành pho Trang, Khánh Hòa 650000, Vietnam
Read what others have said about Banh Can 51 in Nha Trang
NINH BIN
Restaurant Trung Tuyet by Michelle Chang from Intentional Travelers
We can see why this Restaurant Trung Tuyết has 10x more reviews than anywhere else in town. Com chay (sticky rice crackers that you break into chunks and eat with a gravy soup) is a specialty of Ninh Binh, and they say no one else can make the soup as good as they do here. It's a family recipe and a family-run shop.
In addition to the Com chay, their fresh spring rolls were also excellent. While the decor is no frills, the food is excellent value and the ladies provide great customer service. (They're known for giving out extra treats with your meal.) Servings come in small, medium, or large – but even the smalls are big enough for two people to share. Dishes can be as low as 40k, but mostly 70 or 80k (again, large portions).
We stayed in Ninh Binh for a full week, and this was the only restaurant we returned to multiple times. Compared to the rest of Vietnam, we were generally underwhelmed with the food options in Ninh Binh, but Trung Tuyết is definitely worth a stop if you're in the area!
Address: 14 Hoàng Hoa Thám, Vân Gia, Ninh Bình, 430000, Vietnam
Read what others have said about Trung Tuyet in Ninh Binh
NUI SAM
La Giang Restaurant Nui Sam Mountain Chau Doc by Jane Dempster-Smith fro

m To Travel Too
Located on the side of Nui Sam Mountain near Chau Doc in the Mekong Delta is the La Giang Restaurant.  La Giang is part of the Victoria Hotels Nui Sam Lodge complex.  For 180 degree views over the Mekong Delta right up to Cambodia Nui Sam is a must for lunch, dinner or just a sundowner in the evening.  Saying that we would highly recommend spending a night or two here, enjoying the views, the swimming pool and its bar and the excellent cuisine and service.
La Giang offers local southern Vietnamese food, western dishes and vegetarian options.  The food is outstanding and the service is excellent.  You can either dine outside on the terrace or inside.
Address: Vinh Dong 1 Nui Sam Ward Chau Doc City, An Giang, Vietnam
Read what others have said about La Giang Restaurant Nui Sam Chau Doc
SAPA
Good Morning Vietnam by Jeff Yip from

A Life of Y
When Google tells you that a restaurant named 'Good Morning Vietnam' is one of the top restaurants in Sapa, Vietnam, it would be rude not to pay it a visit. After all, who isn't a fan of the legendary Robin Williams?
The food is usually very good in most Southeast Asian destinations so I didn't research restaurants on our travels in Vietnam. I often find that well-reviewed eateries on the internet usually end up being an underwhelming experience. This cosy little restaurant, however, is well worth its lofty reputation. The views are pretty spectacular too!
Good Morning Vietnam is a little off the main tourist strip but offers delicious, fresh Vietnamese (and European) cuisine at affordable prices. Dishes range from VND 40,000 to 50,000 for salads and spring rolls, and around VND 100,000 for the main dish, with bun cha at VND 70,000!
We ate here several times and the dish I loved the most was bánh xèo. If you haven't had it yet, it's a Vietnamese pancake filled with pork strips or prawns, bean sprouts and veg. You then tear a piece of this deliciousness and, with rice paper, wrap it with some mint or coriander, before dipping it in a sweet and sour sauce. Tasty, fun and a bit messy!
Address – 63B Fanxipan Street, Sapa Town, Sapa 0203, Vietnam.
Read what others have said about Good Morning Vietnam Restaurant in Sapa.
General Information on Vietnam
Vietnam Airport Guide
For details on Vietnamese international airports and transfer options our Vietnam Airport Guide will assist in your planning.
Flight Deals to Vietnam
Find the cheapest flights with Skyscanner our "go-to" when we are researching and booking our flights.
Air Asia, the budget carrier, has flights into Hanoi, Ho Chi Minh City, Danang and Nha Trang, from major Asian cities.
Travel Around Vietnam
For all train, bus and ferry tickets throughout South East Asia we use the services of 12goAsia.
Check out the latest schedules and prices here.
Sim Cards for Vietnam
Enjoy the convenient and instantly available eSIM data plans for Vietnam. Choose from a variety of options and activate your eSIM anywhere on your journey in Vietnam.
Hotels in Vietnam
Related reading:
Where to Stay in Ho Chi Minh City
Search for the best deals on accommodation for your dates of travel here:
Do You Need a Visa for Vietnam
We have created a step-by-step guide on applying for an e-visa online.
Travel Insurance
We recommend taking our travel insurance as soon as you pay deposits on cruises, tours or prepay flights and accommodation.
Pinterest
Are you on Pinterest? We are at To Travel Too and we have many travel-related boards check us out at Pinterest.  If you enjoyed our article why not pin it to your board.
To Travel Too Travel Shop
Travel smarter and safer with products from our To Travel Too Travel Shop.  If you are looking for the latest luggage, guidebooks or travel accessories we have you covered with over 800 travel products to choose from.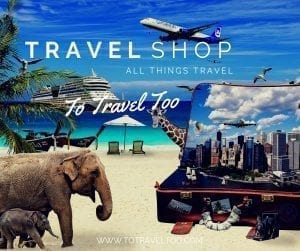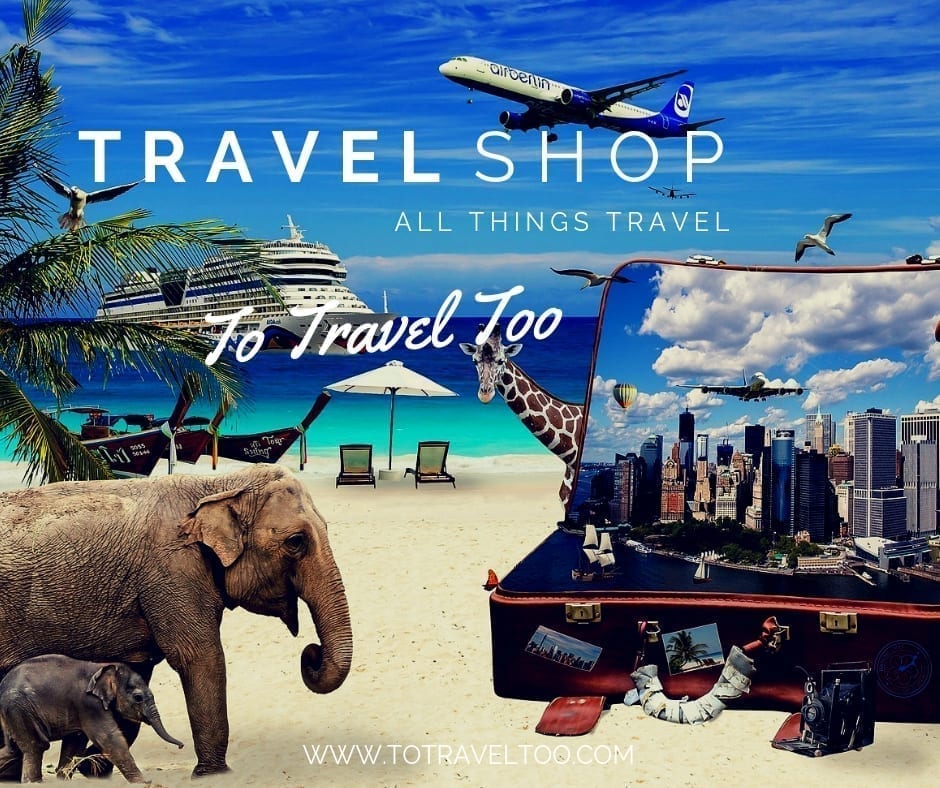 In conclusion, exploring the vibrant and diverse world of Vietnamese cuisine is a culinary adventure that should not be missed. From fragrant bowls of pho to crispy banh mi sandwiches and delicate spring rolls, there is something to satisfy every palate at the best Vietnamese restaurants. This guide has highlighted some of the top establishments across various cities, offering a wide range of flavours and dining experiences. Whether you are a seasoned foodie or simply looking to expand your culinary horizons, this guide will serve as an invaluable resource in navigating the rich tapestry of Vietnamese cuisine and discovering hidden gems in your city or while travelling abroad. So grab your chopsticks and embark on a gastronomic journey that will leave you craving more of Vietnam's tantalizing flavours and colourful dishes.