Hue, is one of Vietnam's most important cities. To understand it's importance in Vietnamese history a "Walk of Revolution Tour' by a local guide is a must.  If you are visiting Hue we recommend staying at least 5 days, even more, to grasp Hue's involvement in Vietnam's wars plus a visit to the Imperial City and the Royal Tombs.
You can book the Walk of Revolution Tour here
(Editor Update 2023)
The Imperial City Hue tour gave us the background of Hue and the Nguyen Dynasty since the early 1800s and the Walk of Revolution Tour covers the French colonisation of Vietnam and more. Our Walk of Revolution Tour was sponsored by Bee Bee Travel but as always our opinions are our own. Our guide was Bem, she was very knowledgeable and we learnt so much during our 3-hour tour. We will share with you the highlights of our tour and leave you to enjoy your own tour with Bee Bee Travel and learn more about Vietnam and it's history.
Planning a trip to Vietnam read our ultimate travel guide here
You Can Read Our article on Vietnam: Best Vietnamese Restaurant Guide
This post may contain affiliate links. Please see our disclosure for more information. 
Air Asia, the budget carrier, has flights into Hanoi, Ho Chi Minh City, Danang and Nha Trang, from major Asian cities.
Do you need to book a bus to Hue?
Join our Facebook Group – Vietnam Travel Planning – if you are planning your next vacation to Vietnam come and join us, ask questions of our community and enjoy your next visit fully armed with up to date information and tips and tricks.

Background on Hue Vietnam
Map of Hue's location in Vietnam
Hue is located in the central province of Vietnam on the banks of the Perfume River.  Hanoi is 700 km away to the North and Ho Chi Minh City lies 1100 km to the South. The Province of Hue has a population of 1,283,00.  Hue was the capital of Vietnam from 1802 to 1945.
During the Vietnam War, the Battle of Hue, was the longest battle fought and also the bloodiest.
Hue is a bustling city, with lots to do and see. During the weekend there is a Walking Street with such a great vibe. Hue is known for its cuisine and there is an array of restaurants to suit all budgets for all to enjoy.
Our YouTube Video on our Walk of Revolution Tour:
Hue Vietnam Map – Walk of Revolution Tour Route
Our meeting spot was the DMZ Bar located in the centre of Hue.
Vietnam's Anti Tax Movement Monument
In 1908 Vietnamese people were 'up in hands' about the high taxes imposed on them by the French.   Phan Boi Chau (known as one of Vietnam's greatest patriots) and his followers arranged mass demonstrations to protest.  Hundreds were arrested, some condemned to death and others were sent to a penal colony on Con Son Island in the South China Sea. He was imprisoned in Canton, China after his failed assassination attempt of the French Governor-General of Indochina.
Hotel Saigon Morin
Hotel Saigon Morin was built by Frenchman Monsieur Morin in 1901. The hotel has been part of Hue's history for over 100 years.  It's location is a perfect base for visiting the Imperial City, just a short walk across Hue's famous Trang Tien Bridge. It is an easy walk into the centre of Hue. Apparently, Charlie Chaplin spent his honeymoon there.
We pass by the Hotel on our way across the Trang Tien Bridge.

The 17th Parallel 1954 Geneva Treaty
Our guide, Bem, explained the 17th Parallel which was a political boundary between North and South Vietnam that was established in the 1954 Geneva Treaty. In the agreement, France was to withdraw its troops from Northern Vietnam. Within a 2 year period, no foreign troops could enter Vietnam and planning to reunite the country and general elections had to take place.
What Happened on 8th May 1963 Buddhist Monks in Hue
On 8th May Buddhist Monks in Hue protested against Decree #10 which banned the display of Buddhists Flags by the then President Diem.  Police broke up the demonstration but not before 9 died from either gunshots or grenades.
On the 11th June in 1963 Buddhist Monk Quang Duc set fire to himself in a protest against the government outside the Cambodian Government in Saigon.  Some say this was the starting point of the Vietnam War. President Diem headed a government that was pro-Catholic. The "Burning Monk" photo was seen in many countries around the world and countries started to take notice of Vietnam. President Diem hoped that the 'incident' and the uproar it caused would fade away, but the Americans had different ideas.  The US Ambassador to Vietnam started to put pressure on Diem and his government to meet the Buddhists demands.
Vietnamese Nationalist General Minh made plans to overthrow the Diem government with the help of the United States. On the 1st November 1963, Minh attacked and Diem and his brother tried to escape through a tunnel underneath the Catholic Church that they attended.  They were found and shot dead.
Check Availability here for the Walk of Revolution Tour
The Truong Tien Bridge Hue
The Truong Tien Bridge was built by Frenchman Eiffel (of the Eiffel Tower Paris fame) in 1899 and it spans the Perfume River.   In 1904 the bridge was damaged by a typhoon and it was repaired in 1906 using reinforced concrete.  In 1946 it was damaged during the war between France and Vietnam and repaired in 1953.  In 1968 it was damaged again during the War and wasn't repaired until Vietnam gained independence in 1991.
We would recommend walking across the bridge during the day and returning at night to enjoy the coloured lights display and watch the many dinner and party boats sailing below.
Dong Ba Market
Dong Ba market is the oldest market in Hue. Apparently, Anthony Bourdain, the famous American Chef who sadly took his own life a few years ago enjoyed Dong Ba Market so much that he became lost wandering around the market enjoying Hue's local cuisine.
You can buy anything in Dong Ba market.  We would recommend heading to the back of the market first that runs beside the river to view the many fruit and vegetable stalls.  It is vibrant, colourful and a joy to watch the locals choose the best products for themselves. We then recommend heading inside, the market sells everything from homewares to souvenirs and of course has much food and drink stalls.
We tried a local drink called "Che Soup" made from mung beans, red kidney beans, corn, purple carrots, lotus seed and banana. Che soup helps to cool you down. Cost  10,000 VND (USD 0.50). It was sweet and cooling and quite filling.
Hue's War Museum
The Hue War Museum is in two parts – the external that exhibits military equipment used by both sides and the internal exhibits spread over a few buildings that takes you from the beginning of the Champa civilisation up until the end of the Vietnam War.
Hotels in Hue
We can recommend two Hue hotels.
The Hue Garden Villa Hotel centrally located and close to Weekend Walking Street. With spacious rooms, wifi, swimming pool and breakfast included it was a great stay.

Our 2nd recommendation is the EMM Hotel located about a 15-minute walk from the centre.

You can book your Walk of the Revolution Tour here
Related Reading: How To Travel From Hue To Hoi An
Hue Vietnam Weather – When Should You Visit Hue
The wet season runs from August to January with temperatures hovering around the low 20's.  The dry season runs from April to August and you can expect high temperatures of between 35 – 40 degrees. January to April is the best time to visit Hue.
Flight Deals to Vietnam
Find the cheapest flights with Skyscanner our 'go-to' when researching and booking flights throughout the world.
Visas For Vietnam
Most travellers will need a Visa for Vietnam. Click below to find out whether you do.  If you have to apply for a Visa, we recommend that you read our guide on how to apply for a Vietnamese Visa.
Travel Insurance
We always recommend travel insurance to be taken out as soon as you book your flights or pay deposits on accommodation, tours or cruises.
Related Reading
Pinterest
Are you on Pinterest? We are at To Travel Too and we have many travel-related boards check us out at Pinterest.  If you enjoyed our article why not pin it to your board.
To Travel Too Travel Shop
We have over 350+ travel-related products in our To Travel Too Travel Shop.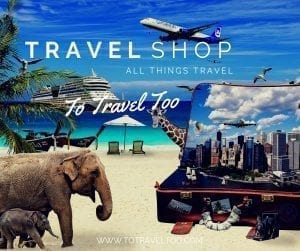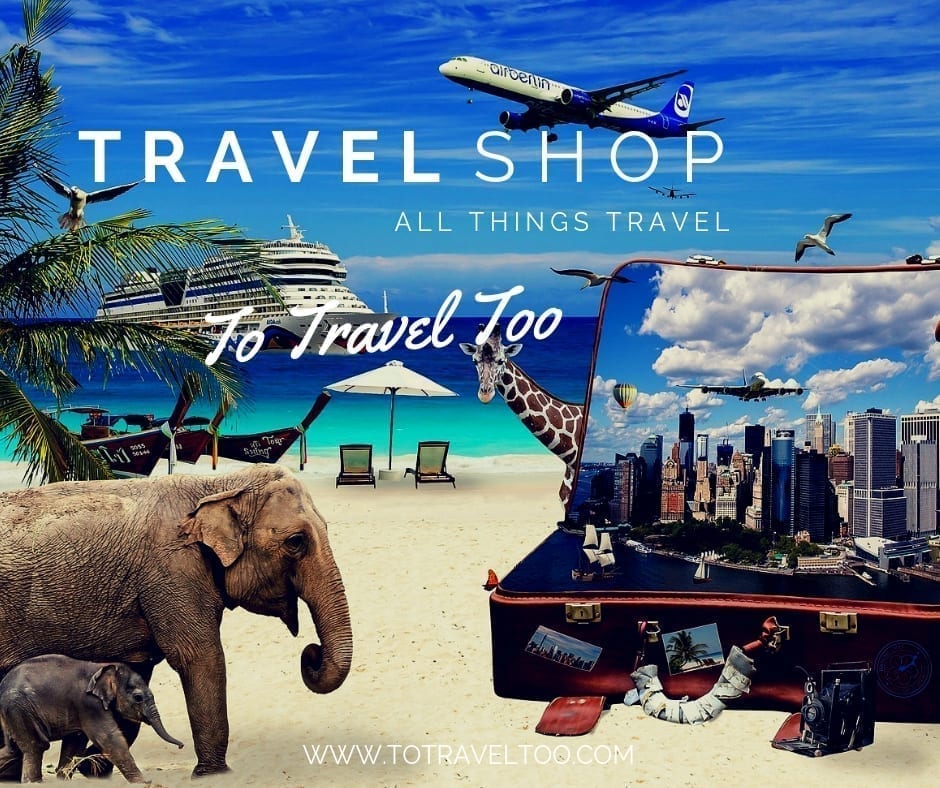 Conclusion
We hope you enjoyed our review of the Walk of Revolution Tour in Hue. Feel free to share our article with family and friends.  If you take the tour let us know how you enjoyed it.  Any questions on Vietnam can be posted on our Facebook Group – Vietnam Travel Planning.