Ho Chi Minh City, formerly known as Saigon, is a bustling metropolis in southern Vietnam that offers a vibrant mix of history, culture, and modernity. With its fascinating blend of French colonial architecture, traditional markets, and buzzing street life, this city has something to offer every visitor. If you find yourself with only three days to explore Ho Chi Minh City's highlights, fear not – there are plenty of must-see attractions and experiences to make the most of your time here. From exploring historic landmarks to indulging in delicious street food and immersing yourself in the local culture, our article 'what to do in Ho Chi Minh City in 3 days' will guide you through an unforgettable three-day itinerary in Ho Chi Minh City.
We had recently spent 3 weeks in Hanoi the political capital of Vietnam and we were keen to experience Ho Chi Minh City, the financial capital. Travellers we met on the road would smile when we asked them about their experiences in Ho Chi Minh. They always asked if we had been to Hanoi first. Most said exactly the same thing when we said 'yes we had' to them, 'that Vietnam was one country, two big cities, people different.'
Now that we have visited both we understand what they meant. The people of Ho Chi Minh city did seem different at first, we could not put our finger on it, but after a few days we realised that they were friendlier, they had more time to chat and they were very welcoming to travellers.  They were also happy to know that we were spending more than just a few days in their city. They liked to show their city off and offered us many tips on things to do and see.
There could be a little city rivalry going on here between Hanoi and Ho Chi Minh City don't you think?
Looking for nightlife in Ho Chi Minh City? Check out these bars in Ho Chi Minh City.
Wondering where to stay in Ho Chi Minh City? 
We enjoy staying in District 1 of Ho Chi Minh City Vietnam.
We understand that you may have time constraints when you travel and that you can only allow yourself a weekend or a few days visiting Ho Chi Minh City, but if you can we recommend that you spend at least 3 days in Ho Chi Minh City (Saigon).
Do you love Vietnamese cuisine?
You Can Read Our article on Vietnam: Best Vietnamese Restaurant Guide
Planning a trip to Vietnam read our ultimate travel guide here
Join our new Facebook Group – Vietnam Travel Planning.  Our group and our community is there to assist you in the planning of your next vacation to Vietnam.

We stayed at the  Pullman Saigon Centre Hotel, our preferred accommodation in the city, based on comfort, location and the facilities on offer. The Pullman Saigon Centre is a luxury 5-star hotel in District 1 close to all the major attractions.  Try the MadCow Wine & Grill Restaurant, relax in their spa or enjoy a swim after a day of sightseeing.
Click below to check the prices on Booking.com for your dates of travel.

Our YouTube Video on the Pullman Saigon Centre Hotel
Read our review of the Pullman Saigon Centre here
Is it Ho Chi Minh City or Saigon? You will hear people say both but officially since 1976, it was renamed Ho Chi Minh City to celebrate the reunification of Northern and Southern Vietnam after the end of the Vietnam War.
This post may contain affiliate links. Please see our disclosure for more information. 
Our stay at the Pullman Saigon Centre Hotel was hosted.  As always our opinions are our own.
Flights to Vietnam
Air Asia, the budget carrier, has flights to Hanoi, Ho Chi Minh City, Danang and Nha Trang from major Asian cities.
We also use Skyscanner for flight bookings around the world.
Need a transfer from the airport to Ho Chi Minh city
PRO-TIPs: on Security when travelling around Ho Chi Minh City
In general, Ho Chi Minh City is a safe city for travellers.  The concierge at the Pullman Hotel warned us to beware of our surroundings at all times.  There is a high incidence of 'snatch and grab' from motorcycle riders, so don't flash your phone around in front of you and make sure that your handbag is securely fastened over your body. Keep your camera safe and close to you whilst sightseeing.
What Not To Wear in Ho Chi Minh City When Visiting Pagodas
Avoid wearing singlets, shorts and revealing clothes when visiting temples or pagodas.
Jump on a Hop on Hop off Bus and see the sights
Hop aboard a double-decker bus for a tour of the top attractions of Ho Chi Minh City. See landmarks like Independence Palace, the Central Post Office, and Ben Thanh Market on a convenient round trip.
Ho Chi Minh City Map
We chose the Pullman Saigon Centre because of its location to the major tourist sites in District 1.
If walking is not your thing it is easy to travel around the city by taxi.  We use Grab in Vietnam which is the Asian version of Uber.  Download the Grab App before you arrive in Vietnam, and make sure you have a SIM card. Staying in District 1 puts you right in the heart of the hustle and bustle, close to restaurants and bars.
Accommodation at the Pullman Saigon Centre Hotel
With 306 available rooms at the Pullman Saigon Centre Hotel, you have so much choice depending on whether you are travelling solo or with family and friends. Imagine waking up with views over the city after a well-deserved sleep in their crisp luxury Egyptian cotton linen sheets and your chosen pillow from their pillow menu.  It does not get any better.
Check availability here for the Pullman Saigon Centre
Deluxe Rooms at the Pullman Saigon Centre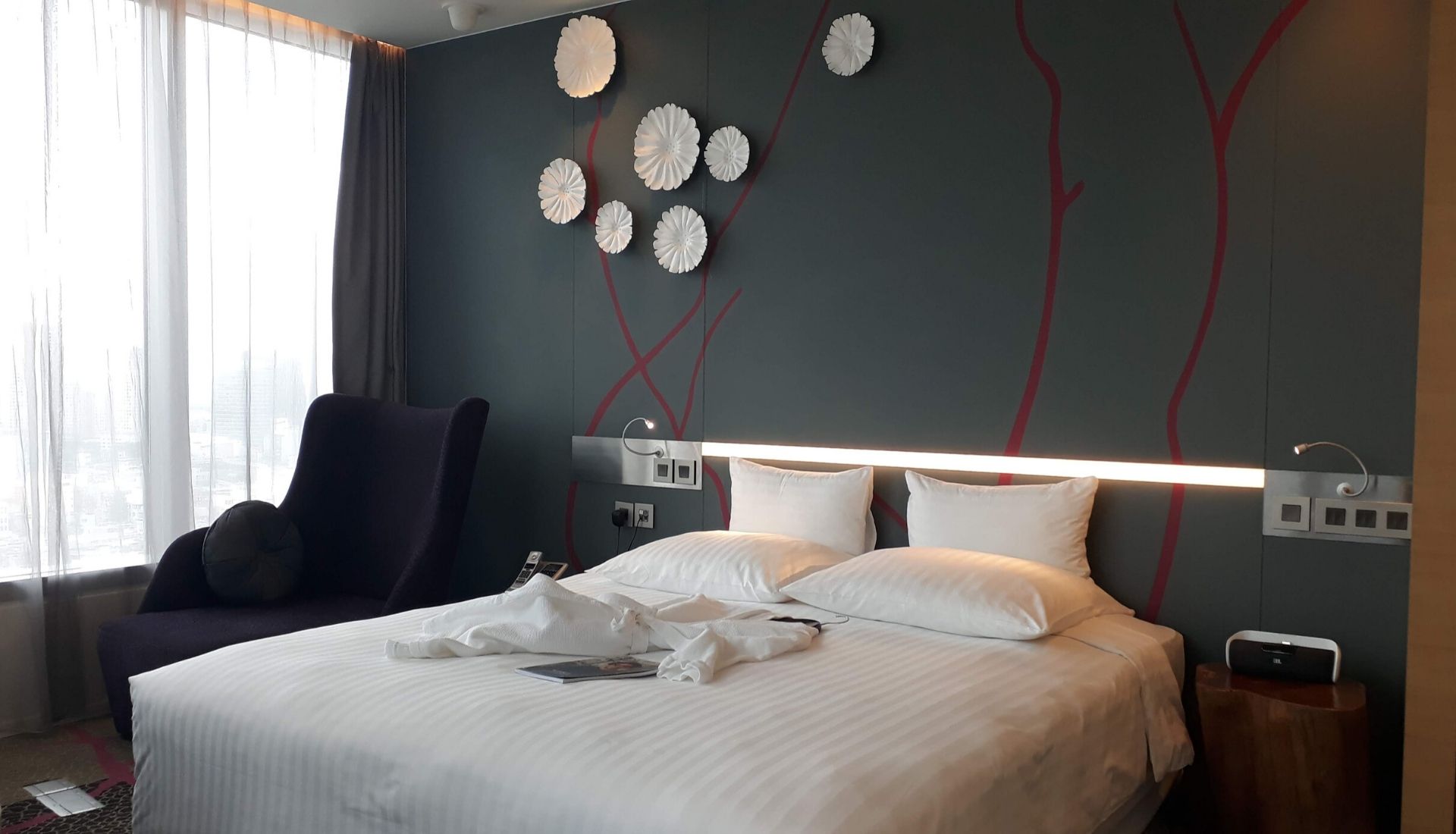 Hot tip: Request a corner room for amazing views over the city from the bedroom and the bathroom
What to do in Ho Chi Minh City in 3 Days
Our YouTube Video on What To Do in Saigon
Ho Chi Minh City 3 Day itinerary
Day One Itinerary in Ho Chi Minh
Visit the Ben Thanh Market
Address: Chợ, Lê Lợi, Phường Bến Thành, Quận 1, Hồ Chí Minh 700000
The Ben Thanh Market is the oldest in Ho Chi Minh City dating back to 1914 in its current location opposite the Saigon Bus Station.  You will be forgiven if you become lost as there are 4 entrances and 12 gates and over 13,000 square metres.
The market is open between 6 am and 6 pm. You can buy fruit, vegetables, meat, fish and flowers.  The wet market closes around midday. In other areas of the market, you can buy local handicrafts, souvenirs, Vietnamese art, and branded goods and there is plenty of food stalls.
The night market on the east and west sides is open from 6 p.m. to 10 p.m. The same goods are sold and it is a great place for cheap eats. You must try the Banh Xeo (Vietnamese pancakes) Com Ga (chicken rice) and Ca Phe Sua Do (Vietnamese Iced Milk Coffee).
If you enjoy cooking you can take a tour of Ben Thanh Market with a local chef, purchase your produce and return back to the kitchen for a hands-on cooking class.
Check availability here
Fine Arts Museum of Ho Chi Minh City
Location: 97A Phó Đức Chính, Phường Nguyễn Thái Bình, Quận 1, Hồ Chí Minh
The Fine Arts Museum of Ho Chi Minh City is one of the major art museums in Vietnam showing over 20,000 works of art.  It is housed in a French Colonial period building.
Opening Hours: 9 am to 5 pm and it is closed on Mondays.
Entrance Fee;  VND30,000 (USD 1.30). VND15,000 (students)
Bitexco Tower Ho Chi Minh City
Address: Bitexco Financial Tower, 7, 2 Hải Triều, Bến Nghé, Quận 1, Hồ Chí Minh
The Bitexco Tower, when completed in 2010, was the tallest building in Vietnam, but not for long. In 2011 the Keangnam Hanoi Landmark Tower took the honour. It stands at 262.5 m tall and is now the 5th tallest in Vietnam and the 2nd in Ho Chi Minh.
You can visit the Skydeck on the 49th floor for 360-degree views of the city. If you are arriving by helicopter you will land on the 52nd floor. On the Skydeck level, there is a gift shop as well as an Ao Dai Museum showcasing traditional Vietnamese costumes.
You can purchase online before you visit a Skip The Line Ticket for the 7-second-per-metre journey to the 49th Floor.
Prebook your Skip The Lines ticket here
This tour is very popular and we would recommend booking in advance.
Jade Emperor Pagoda Ho Chi Minh City
Address: 73 Đ. Mai Thị Lựu, Đa Kao, Quận 1, Thành phố Hồ Chí Minh
The Jade Emperor Pagoda was built in 1909.  The Pagoda was dedicated to the Taoist God – the Jade Emperor. You will see the Jade Emperor inside the Pagoda draped in an expensive cloth.  The Pagoda has been visited by many dignitaries to Vietnam including President Barack Obama.  It is one of the most important Pagodas in Ho Chi Minh City.
Opening hours: 8.00 am to 5.00 pm
Day Two in Saigon itinerary
Ho Chi Minh City Hall (People's Committee of Ho Chi Minh)
Address: Số 86 Lê Thánh Tôn, Bến Nghé, Quận 1, Hồ Chí Minh 710212
Built between 1902 and 1908 it is a fine example of French Colonial Architecture. Since 1975 it has been the home of the People's Committee of Ho Chi Minh. It is not open to the public.
Walking Street of Ho Chi Minh City
In front of the Ho Chi Minh City Hall is Nguyen Hue Walking Street which has been closed off to traffic. It used to be a canal but since 2014 it has been a pedestrian-only walking street which is used for music shows. During Chinese New Year flower exhibitions are held along Walking Street for a week. The street runs for 900 m down to the Saigon River.
The famous Cafe Apartment is along Nguyen Hue Walking Street. A 9-storey former apartment block that has been turned into cafes, restaurants, bookshops, co-working spaces and boutiques.
All shops face over the square.  There is a lift at a small fee of VND3,000 per person (USD0.15) which is reimbursed if you buy something at one of the shops.
Open from 8 am to 10 pm.
The Opera House of Ho Chi Minh City
Address: 07 Công Trường Lam Sơn, Bến Nghé, Quận 1, Hồ Chí Minh
The Opera House is located in a rather impressive French Colonial building. Its first performance was on January 17th 1900. It was closed during World War 2 and reopened again in 1955. The original location was 2 blocks away.
A popular way of visiting the Opera House is to book a show and enjoy dinner at a local Vietnamese restaurant afterwards.
A O Show Ticket at the Saigon Opera House
Experience the richness of Vietnamese culture with a spectacular show combining the acrobatics of contemporary circus, the theatricality of the stage, and traditional folk songs.
Notre Dame Cathedral
Address: 01 Công xã Paris, Bến Nghé, Quận 1, Hồ Chí Minh,
Built by the French in the late 1880s the Notre Dame Cathedral stands proudly on Paris Square in downtown Ho Chi Minh opposite the iconic Post Office.  The cathedral stands 60m tall. It was the first catholic church in Vietnam. It took 3 years to build from 1877 to 1880.  The brick and stone came from Marseille in France, it took 2 months by sea to reach Ho Chi Minh.
The best time to visit is Sunday Mass at 09.30.
Post Office Central Ho Chi Minh City
Address: 2 Công xã Paris, Bến Nghé, Quận 1, Hồ Chí Minh 710009
The Post Office took 5 years to build from 1886 to 1891.  The tiles came from France.  Eiffel who designed the Eiffel Tower also designed the Post Office. Each window is dedicated to a famous scientist or physicist e.g. Volta, Faraday, Franklin etc. The original tiles are still on the floor.
The Post Office is open daily from 8 am to 6 pm.
War Remnants Museum of Ho Chi Minh City
Address: 28 Võ Văn Tần, Phường 6, Quận 3, Hồ Chí Minh 700000
The War Remnants Museum is located in District 3.
Opening Hours: 7.30 am to 5.00 pm.
Entrance Fee: VND40,000  (USD$1.75)
The Museum was originally named the Museum of American War Crimes. It is spread over 3 floors.  Our tip is to start from the top floor on the left and work your way down. The last visit should be outside viewing the Tiger Cages which would hold up to 14 prisoners at a time.
There is a F 5A fighter jet at the entrance as well as an American Huey Helicopter and M48 tank.
Warning:
We found the Agent Orange section with vivid photos very disturbing.  This section is not suitable for children. You may want to miss this part if you think you may also find it disturbing.
Take a tour specifically designed for those who would like to combine the Cu Chi Tunnels with a Ho Chi Minh City tour in one day. Admire the beautiful scenery on the way to the tunnels, savour a delicious lunch, and discover the city's many highlights.
Reunification Palace (or Independence Palace) Saigon
Address: 135 Nam Kỳ Khởi Nghĩa, Phường Bến Thành, Quận 1, Hồ Chí Minh 700000
The Palace was built on the site of the original Norodom Palace. During the Vietnam War, it was the home and office of the President. On April 30, 1975, North Vietnamese tanks crashed through the main gate of the Palace.  Saigon had fallen to the communists.
Tickets are available at the gate.  We would recommend hiring an Audio Guide to visit the 5 levels.  The basement houses tunnels, the war room and the telecommunications centre with original maps still on the wall.
Opening Hours: 8 am to 12 pm and 1 pm to 4 pm.
Entrance Fee: VND40,000 (USD$1.80) Audio Guide extra.
Day Three Ho Chi Minh City itinerary
Cu Chi Tunnels
Address: TL15, Phú Hiệp, Củ Chi, Hồ Chí Minh 733814,
The top day trip from Ho Chi Minh City is the Cu Chi Tunnels. We would recommend organising a tour to the Cu Chi tunnels for a hassle-free experience.  The tunnels are located 50 km from Ho Chi Minh and the traffic can be a nightmare. The tunnels are a network of tunnels around 75 miles in length.
We visited the Cu Chi Tunnels on a tour with Get Your Guide.  We opted for the 6 hour morning tour which turned into 7 hours because of the traffic.  Our guide was excellent, providing us with information on the drive to the tunnels.  He accompanied us throughout and was very knowledgeable on the subject. There is an opportunity for you to shoot machine guns on the site at a small fee.
After a full explanation from our guide, as we ventured around the site, we headed towards the tunnels.  The tunnels start wide and then progressively become smaller in height and width forcing you on your knees, ending with you crawling on your stomach.  At different areas throughout you do have the opportunity to abandon, as we did after the first section. The heat became unbearable and the claustrophobic feelings started.  Not many of our group managed to last the distance.
Book your tour here
More Things to Do in Ho Chi Minh
To save time you can pre-book your tickets to the Ho Chi Minh Water Puppet Show and have them delivered to the Pullman Saigon Centre Hotel. The traditional Vietnamese show is 45 minutes in length. The stories told are related to the spiritual life of the Vietnamese in the countryside.
Click here to book a performance 
One of the top City tours in Ho Chi Minh City is the Saigon Flavours Private Walking Tour. Learn more about Vietnamese cuisine and have the opportunity to sample some tasty dishes from the local night market and other locations.
Mekong Delta Tour – Small group Tour Vinh Trang Pagoda and Row Boat Tour
Enjoy a boat ride through the picturesque canals
Cruise along the Mekong River by motorboat
Walk or cycle around the island's villages
Admire the green rice field on your way to My Tho
Enjoy tropical fruits, folk music, honey tea and coconut candy
Essential Visitor Information for Ho Chi Minh Vietnam
Flight Deals
Find the cheapest flights with Skyscanner our 'go-to' when researching and booking flights.
Prebook Your Transfers from the Airport to the City Here
Travelling around Vietnam
To book your train, bus and ferry tickets around Vietnam and South East Asia check the prices out here on 12goAsia.
Visa for Vietnam
Do you require a Visa for Vietnam? It is an easy process to apply for your e-visa online.
Travel Insurance
We recommend taking out travel insurance as soon as you book your flights and pay deposits on any cruises, tours or hotels.
You never know when you will need travel insurance.  Since 2013 we have had to claim twice, once for stolen passports and credit cards and the other for health reasons.
Ho Chi Minh Weather
When is the best time to visit Ho Chi Minh City?
Between May and November, it is the monsoon season, and you can expect showers most day.
April and May are the hottest months with temperatures reaching to 40 degrees.
The driest and most pleasant months to visit is between December and March. Temperatures during these months hover between 21 and 34 degrees.
Need Some Travel Advice
If you have any questions or would like some advice on our travels throughout Vietnam we would love to hear from you. You can reach us via our Facebook page or email us here.
Some more articles to inspire your travels around Vietnam
2 Night Cruise on Halong Bay With Emeraude Cruises
A Hanoi Weekend staying at the Pullman Hanoi Hotel
A Luxury Stay at the Pullman Danang Hotel
Walking Tour of Hoi An Ancient Town
Pinterest
Are you on Pinterest? We are at To Travel Too and we have many travel-related boards check us out at Pinterest.  If you enjoyed our article why not pin it to your board.
To Travel Too Travel Shop
Visit our Travel Shop for guidebooks and maps on Ho Chi Minh City and the rest of Vietnam. We also have a range of travel clothes, guidebooks, camera equipment, and technology to make your travel adventures more comfortable.  Have you tried packing cubes? They have revolutionized our travel packing time and has given us more space in our luggage.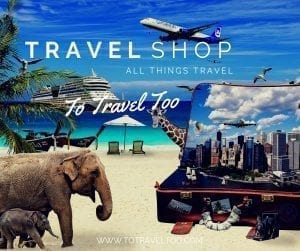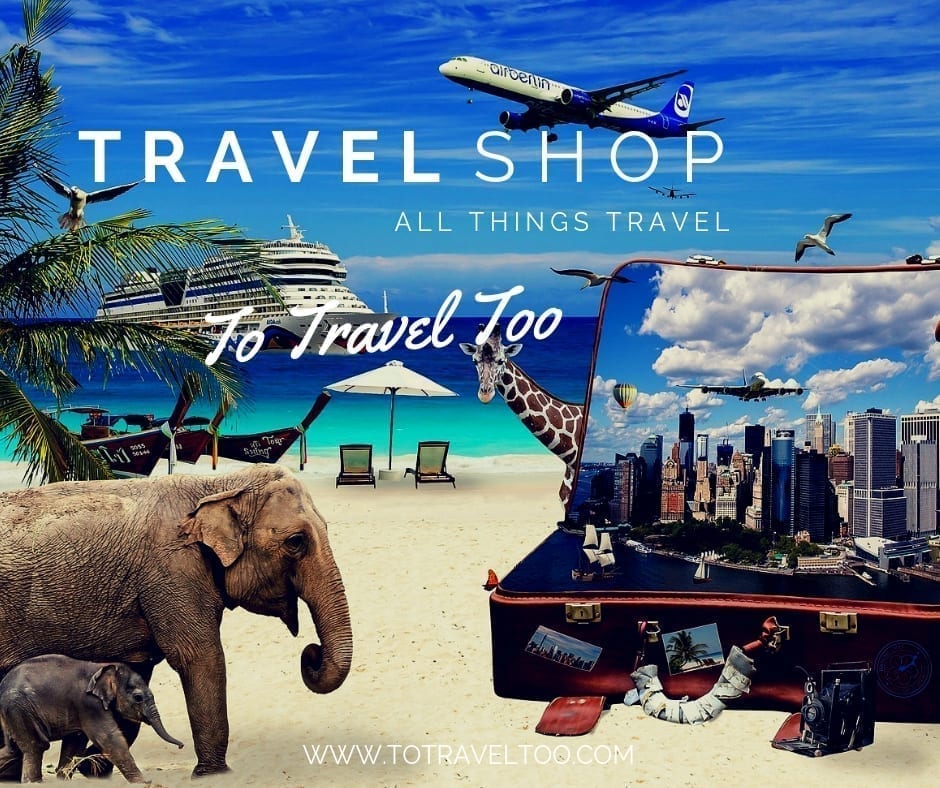 Final Thoughts
We hope you enjoyed our article on what to do in Ho Chi Minh City in 3 days.  If you have managed to fit in all that we have shared with you, you would have experienced the best of Ho Chi Minh City.  Did you enjoy the local cuisine? We would love to hear your thoughts on visiting Ho Chi Minh City.
Feel free to share our article with family and friends and if you want more information on Vietnam join our Vietnam Travel Planning Facebook Group here.
In conclusion, Ho Chi Minh City offers a diverse range of attractions and experiences that can be explored in just three days. From iconic landmarks such as the Notre Dame Cathedral and Reunification Palace to immersive cultural experiences at the Cu Chi Tunnels and Ben Thanh Market, there is something for everyone in this bustling metropolis. By following this itinerary, visitors can make the most out of their time in Ho Chi Minh City and gain a deeper understanding of its history, culture, and vibrant atmosphere. Whether it's exploring historical sites, indulging in delicious street food, or simply soaking up the city's unique ambience, a trip to Ho Chi Minh City promises an unforgettable experience. So pack your bags and get ready to embark on an adventure through this captivating city!