Are you planning a staycation in the country? Wondering what to do in Mudgee NSW?
Visiting Mudgee is the perfect getaway whether you are planning 1 night or even more.
Mudgee Australia is in the state of New South Wales.  Mudgee from Sydney is just a four hour drive.  A perfect location for your staycation or if you are an overseas visitor a great way to experience the Australian countryside and one of the best wine regions in New South Wales (NSW). With over 65 family-owned vineyards and 35 cellar doors, you will need to allow some time to visit.
A region of spectacular beauty, fine wines, gastronomic delights and history.
Check out our Web story on the Mudgee region below:
(Editor Update 2021)
This post may contain affiliate links. Please see our disclosure for more information. As an Amazon Associate, we earn from qualifying purchases (if applicable).
You can now download our article and use it offline to visit the highlights of Mudgee through our partner GPSmyCity. Click the link below.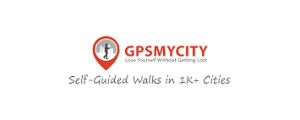 To Travel Too Health Tips for visiting Mudgee
The Australian sun is harsh.  We recommend when you travel to take with you:
Sunscreen

Your own water bottle

– you can drink the tap water in Australia

Wear a hat

Take hand sanitiser
About Mudgee
Mudgee means 'nest in the hills' which is an aboriginal name from the Wiradjuri group.
Mudgee is part of the Mid Western Region which also includes the historic towns of Gulgong, Rylstone and Kandos.  We spent 3 nights staying in beautiful accommodation, enjoying the flavours of Mudgee and its gastronomic delights, sampling some of the best NSW Wines and Gin we have tasted, as well as a morning spent visiting Gulgong, a historic town close by.
You can join our Staycation Australia Facebook Group – click our logo below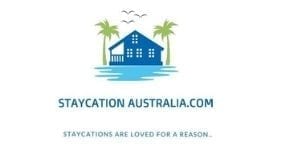 Map of Mudgee
We came away from Mudgee with the highest respect for the people of Mudgee and Gulgong.  They are the friendliest and most welcoming of country folk in NSW.  We were impressed with their natural ability to share their life stories. They did not hesitate to refer us to other wineries if they were not open for lunch or dinner and there were definitely no signs of competition between any of the growers.  To us, they felt just like a 'big country family'.
Our guide on where to stay, where to eat and what to do is suitable for families, couples, solos and groups of friends travelling together.
Things to do in Mudgee
 Visit the cellar doors of the wineries and whilst you are there enjoy a lunch or dinner
  Visit Baker Williams Gin Distillery to taste some of the best gin and liqueurs in the region
  Visit the High Valley Cheese Company – you must try their award-winning feta cheese
  Take A VIP Wine Tour – let someone else drive you around on this VIP Wine Tou, half-day and full-day available
  Enjoy Mudgee Explorer Tours
  Take a Mudgee Hopper Tour
  Take a Mudgee Heritage Walking Tour – learn about the history of Mudgee
  Visit the Mudgee Museum
  Visit the Mudgee Observatory and gaze at the stars 15 minutes from Mudgee
 Visit the Hands-on Rock and The Drip
 Enjoy the Warrakirri Dining Experience
 Visit Gulgong and follow the Gulgong Symbol Trail
 Visit the newly re-opened Gulgong Prince of Wales Opera House
Pro-Tip
We visited from a Sunday through to Wednesday.  Many of the wineries were closed and in particular some of the wineries that offer restaurant facilities.  We would recommend that you call some of the wineries that you are interested in visiting before you travel there to check their opening hours.
Before You Visit Mudgee
We highly recommend that you contact the Mudgee Region Tourist Information Centre online to find out what events are happening whilst you are there.  They are one of the most informative Tourist Information Centres we have seen in NSW.
We also highly recommend that you visit Mudgee Tourism in person at 84 Market Street in Mudgee.  Not only do they have all the information for you to make informed decisions in their office, they also have an extensive range of local Mudgee products such as jams, olive oil, wine, chutneys, honey and more. Great gifts for family and friends.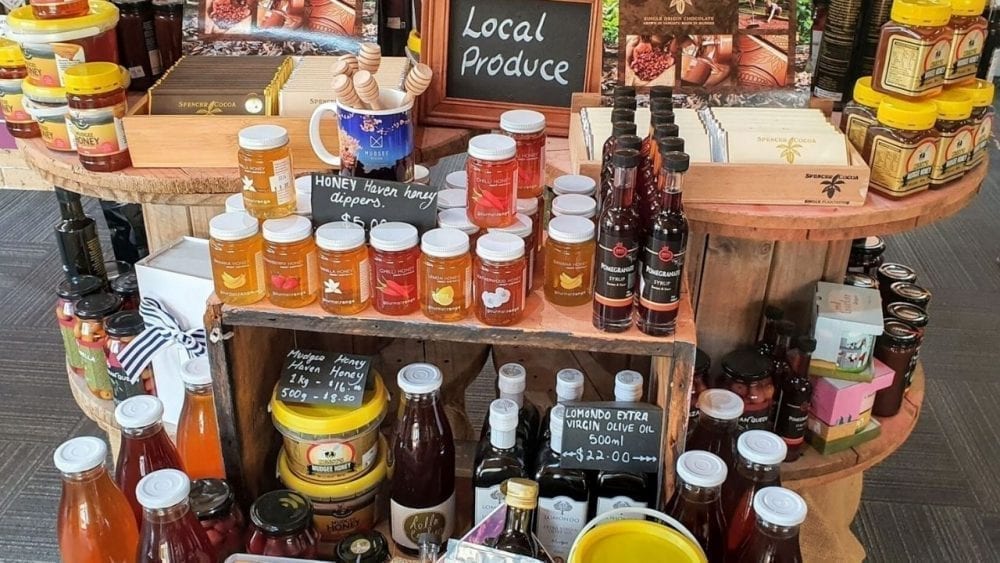 Click here for your Wine Map PDF download provided by the Mudgee Region Tourist Information
Where To Stay in Mudgee
Check out the latest prices and availability for bookings through Booking.com (the number one hotel booking site). Just put your dates in the search box for the latest deals.
There is plenty of accommodation in the Mudgee area but you will need to make reservations in advance.
We travelled as two couples and spent our 3 nights at the Peppertree Hill Luxury Farm accommodation a short drive from Mudgee town. Peppertree Hill offers luxury accommodation in Mudgee.
They provide individual cottages that suit families, couples, solo and groups of friends.  They are all self-catering with views over the countryside.
They do not have WiFi and they charge a small fee for paying by credit card.

If the farm cottages are booked out they have a 13 suite hotel in Mudgee CBD – Perry Street Hotel.

How To Get To Mudgee Region
Mudgee is located 268 km north-west of Sydney.
There are two ways of travelling to Mudgee by car. The Great Western Highway takes around 3.5 hours from Sydney. It is a toll road.
The Bells Line of Road is the 2nd alternative and it takes around the same time depending on traffic and the turnoff for Mudgee is at Lithgow.
Can You Fly To Mudgee
Fly Pelican runs regular scheduled services from Sydney to Mudgee.  The flight time is 45 minutes.
Mudgee Airport is located 8.5 km from town.
Find the cheapest flights with Skyscanner who then directs you to the airline's website with no extra fees to pay.
Is There A Train to Mudgee from Sydney?
There is a train service from Sydney to Lithgow on the Sydney Rail Network.  You will change to a coach service from Lithgow to Mudgee. Click here for details.
Things to do in Mudgee:
Visit the Wineries in Mudgee
We visited the following wineries during our stay in Mudgee:
Gooree Park at the Gooree Park Stud Gulgong Road Mudgee Open 7 days Monday – Friday 10 am to 5 pm Saturday and Sunday 11 am to 4 pm. One of our favourite vineyards in Mudgee.  We can recommend their 2018 Sauvignon Blanc which we first tasted at the local Kelly's Irish Pub.
Gooree Park was established in the late 90s and the vines are now over 20 years old.  Gooree Park is famous for breeding thoroughbred horses for the racetrack, some of which have been trained by Gai Waterhouse, one of Australia's top racehorse trainers. They also breed Angus cattle for wagyu beef. Our thanks to Jacky who looked after so well and was very knowledgeable and passionate about Gooree Park wines.
Some of our favourite wines we tasted on the day:
The award-winning 2018 Shiraz
2017 Don Eduardo Shiraz Cabernet Sauvignon
2018 Sparkling Chardonnay Pinot Noir
2018 Sauvignon Blanc
2018 Shiraz Rose
di Lusso Mudgee Estate at Eurunderee Lane Mudgee. di Lusso translates as 'indulgence'. The cellar door is open every day from 10 am to 5 pm. The Trattoria and Pizzeria are open most days of the week.  You will need to call them on (02) 6373 3125 to ensure that the Trattoria is open and their hours for serving food.
The owner's Rob Fairall and Luanne Hill have introduced Italian wine grape varieties to Mudgee.  The garden setting is perfect for enjoying an Italian wine and their cuisine.
Moothi Estate – 85 Rocky Waterhole Road Mudgee.
The winery with a view and excellent platters and small bites for lunch. Head there for Burger Sundays and Sunset Sippings. We were recommended by the Mudgee Tourism Board to try their Moothi Estate Viognier which is a white wine with hints of honeysuckle, apricots, peach and citrus blossom and perfect for curries, chicken tagine and nutty cheese.
We enjoyed a bottle with our tasting plate. We also enjoyed their Sparkling Rose.
Opening times: 10.00 am to 4.00 pm.
Bunnamagoo Wines – at 603 Henry Lawson Drive Eurunderre.  Enjoy wine tasting in beautiful surroundings with views over the vineyard.  They are open 7 days a week from 10.00 am to 4.00 pm.
Our favourites were the Rose and their Sparkling Wine.
Visit the Baker Williams Gin Distillery – Baker Williams Distillery 194 Henry Lawson Drive Mudgee. Opened in September 2012 Baker Williams Distillery offers Gin, Butterscotch Schnapps and liqueurs.
Pop in and have a chat with Nathan Williams whilst sampling many of their excellent products.  Our favourites were:
Cafe liqueur
Lemon Myrtle liqueur
Rouge Vert Jus
Seasonal favourites such as Orancello, Limoncello and Cumquat Liqueur
Limited edition whisky, rum, wildcard and award-winning Gin XLCR
Our favourite gin was their Hay Bale Gin.  Farmers in the Central West have been doing it tough with years of drought.  Every bottle of Hay Bale Gin that is sold $10 goes towards the 200 Bales initiative that was developed by local farmer Glen Box as a means to get a bale of hay to one farmer doing it really tough.  Such a worthy cause, you may even want to donate more.
Where To Eat in Mudgee
Kelly's Irish Pub is the perfect location to enjoy a chilled local wine from the top  balcony with views over Mudgee town.  You can enjoy a scrumptious meal from their extensive menu.
The Lawson Park Hotel at 1 Church Street Mudgee.  The award-winning Red Heifer Bistro offers inside and outside seating, an extensive menu and local wines. We enjoyed our lunch and a chilled glass of wine in their outdoor location. The Red Heifer has a kids menu and daily specials.
Open 7 days for lunch from 12.00 to 2.30 pm and Dinner Monday – Thursday 6.00 pm to 9.00 pm and Friday – Sunday nights from 6.00 pm to 9.30 pm.
The Cellar by Gilbert at 137 Ulan Road Mudgee. They offer a tasting room and on Thursdays to Sundays from 11.00 am you can enjoy their seasonal shared styled menus.
Opening times: Sunday to Thursday 10.00 am – 4.00 pm
Friday and Saturday 10.00 am – 5.00 pm
Cafes in Mudgee:
Outside the Square Cafe – 85A Mortimer Street Mudgee (opposite Woolworths)
Dancing Goat Cafe – 104 Church Street Mudgee
The Coffee House at Parkview – 99 Market Street Mudgee
Visit High Valley Cheese Co. Mudgee
If you are a lover of cheese you must visit the award-winning High Valley Cheese Co. at 137 Ulan Road just outside Mudgee CBD close to The Cellar by Gilbert.
All cheeses are made on the premises. The cheeses are made from cow's milk that comes from the Little Big Dairy Co in Dubbo. They are an eco-friendly company using solar power, recyclable packaging and regional oils.
Their award-winning Fetta Cheese is a must to taste, don't just stop at their plain Fetta you must try our favourites the Chilli Fetta and the Basil Pesto Fetta.  They also make Olive Fetta and Tomato Fetta. They use local virgin olive oil and local fruit in their cheeses.
Other cheeses for sale are:
Double Cream Brie
Caerphilly – a young farmhouse cheddar
Smoked cheddar
Mudgee Rouge
Stefan Blue
Colly Blue
Recommendations from Friends:
We visited from a Sunday to Wednesday which meant that we missed out on some of the wine bars and restaurants that only open during the end of the week and weekend.  We have included recommendations from friends for you:
Roths Wine Bar & Cellar – Open from Wednesday to Saturday from 3 pm till late at 30 Market Street in Mudgee. They offer local produce and local wines and music on Friday and Saturday nights. During colder months enjoy a glass of wine in front of the open fireplaces in the terrace and courtyard.
Walter Wines 179 Tinja Lane Open from Thursday to Monday 10.30 am to 4.30 pm – they offer a seasonal menu for lunch whilst enjoying their local wines with views over the countryside.
Lowe Wines Cellar Door 327 Tinja Lane Open 7 days  10.00 am to 5.00 pm. Offer tasting plates at their Cellar Door.
The Zin House Restaurant at Lowes Wines 327 Tinja Lane opens for Lunch Saturday and Monday from midday and Dinner from Friday and Saturday at 6.00 pm.
On Saturday and Monday at 11.30 am the Zin House offers a walking tour through their orchard and Garden before enjoying their lunch menu.
You can undertake the wine walk and cycle trail yourself with a map provided by Lowe Wines, but you do need to let them know that you are doing the trail before you embark.
Robert Stein Winery Open 7 days from 10.00 am to 4.00 pm Pipeclay Lane Mudgee. Cellar door, 5-star winery and motorcycle museum featuring rare vintage motorcycles from the 1920s through to 1970s.
Open for breakfast on Saturday and Sunday from 08. 30 am
Lunch Thursday to Sunday from 12.00 pm
Dinner Thursday to Saturday from 6.00 pm
Vinifera 194 Henry Lawson Drive Mudgee. An organic winery that specialises in Spanish wine varieties.
The Oriental Hotel Mudgee – 6 Lewis Street is open 7 days a week from 10.00 am till late.  They have accommodation – 7 rooms upstairs and a 3 bedroom self-contained cottage next door.
For more Mudgee Attractions:
Wine Tours Mudgee – Tripadvisor
Mudgee VIP Wine Tours – half and full-day wine tours running daily.
Mudgee Explorer Tours: Mudgee Wine Tours – half and full-day tours running daily
Mudgee Hopper – country escape tours – chose where to get on and get off running in a constant loop every 60 minutes
Mudgee Heritage Walking Tours – take a tour around Mudgee's CBD and learn about Mudgee's heritage. Start at the Visitor Information Centre at 84 Market Street – the length is 2.8 kms visiting:
Robertson Park – opposite the Visitors Centre
Post Office – corner of Market & Perry Streets
National Trust Building at 70 Market Street.  It used to be the  CBC Bank of Sydney and is now the offices of Dear, Loneragan and Hogan Solicitors.
The Town Hall Building – 1880 64 Market Street
The 1920s State Bank of NSW at 62 Market Street now Solicitors Offices – Hannaford Cox Connellan
Anglican Parish Church at the corner of Market & Church Streets
The Clock Tower – Church and Market Streets
Regent Picture Theatre – Church Street. Opened in 1935
Saint Mary of the Presentation Roman Catholic Church corner of Church & Market Streets
Lonergan's Store Church Street – first opened in 1870 and moved to its current location in 1873
Kelly's Irish Pub – Church & Mortimer Street
The Oriental Hotel built in 1876 and located at Mortimer and Lewis Streets
The Uniting Church at 89 Mortimer Street built in 1864
Perry Street Hotel – Cnr Perry & Gladstone Streets built in 1865
Mudgee Guardian Newspaper Building – 9 Perry Street – first published in 1890
Cobb & Co Boutique Hotel – cnr Perry & Market Streets built in the 1850s
Saturday Wine Master Class at The Cellar by Gilbert 137 Ulan Road from 11 am includes tasting and small bites
A Taste of Mudgee – Country Escape Tours showcasing local wine and produce, canapes, food pairing and wine education. 10.00 am to 4.00 pm.
Mudgee Museum – four buildings and outdoor displays on domestic life, agriculture, history and more 126 Market Street
Visit Henry Lawson's boyhood home 8 km north of Mudgee on Henry Lawson Drive. Henry Lawson was a famous Australian writer and poet who was born in Grenfell in 1867 and died in Sydney in 1922. Two of his famous poems are Andy's Gone with Cattle and The Drover's Wife.
Visit the Mudgee Observatory
Just a 15-minute drive west from Mudgee is the Mudgee Observatory.  Its location is perfect for viewing the night sky away from the town lights of Mudgee and from the lights of the local Ulan Mine.
Visit Hands-on Rock and The Drip
Hands-on Rock is one of many aboriginal sites around Mudgee. A 600 m walk to the Hands-on-Rock to view over 100 stencils of hands, emu feet and more from the Wiradjuri aboriginals. Over the years the stencils have faded, but they are so unique, in the way that they were created by blowing wet paint from the group's mouths over their hands or emu feet that were held against the rock face.
Where is the Hands-on Rock?  The Hands-on-Rock is located on the Ulan/Cassilis Road 55 km north of Mudgee
The Drip is a natural sandstone rock formation reached by a 20-minute walk along a bush track. On arrival you can swim in the shallow rock pools to cool down.
Immerse yourself in the beauty of Australian native foods, botanicals, culture and rituals at this 5-course degustation dining experience. Over four magical hours, enjoy Australian native food + beverages, prepared in a unique fusion of modern techniques with traditional methods. Be transformed by authentic cultural entertainment, musical and cultural storytelling, and the in-depth knowledge of Aboriginal culture + food, pioneered by owner and Ngemba Weilwan woman, Sharon Winsor.
Information provided by Mudgee Region Tourism..
Built in 1870, this historic theatre has played host to many unique performing artists and musical spectaculars including the famed Dame Nelly Melba, with treasured memories for all those lucky enough to witness a show under this historic roof.
Now owned + operated by the Gulgong Musical and Dramatic Society – MADS, the Opera House has recently re-opened for theatre hire and welcomes some amazing new events.
More details + tickets here: https://bit.ly/3wbPmK4
Video YouTube link: https://www.youtube.com/watch?v=lgQjm6m5Gfc
Visit Gulgong
Day Trip from Mudgee to Gulgong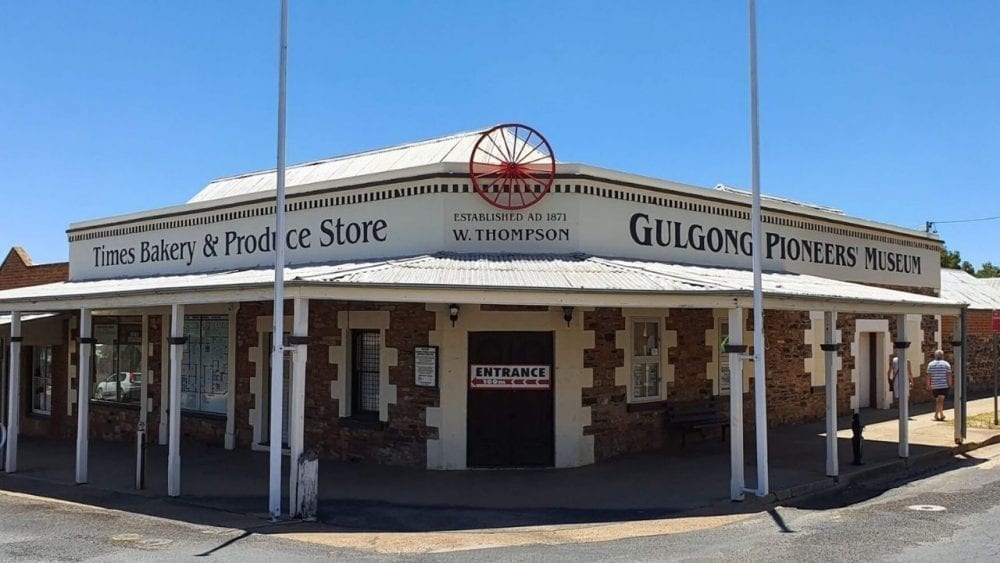 Gulgong was a goldrush town 33 km from Mudgee.  Today Gulgong has 130 heritage-listed buildings throughout town.  You can spend the morning wandering up and down Mayne Street and Herbert Street. The streets are narrow with high footpaths and you will notice horse troughs and hitching rails in the main streets. Gulgong was one of the richest goldfields in NSW resulting in 12,240 kg of gold found between 1870 – 1875.
How to get from Mudgee to Gulgong and return Gulgong to Mudgee
Local Bus to Gulgong
On Fridays, there is a special service run by the Gulgong Chamber of Commerce and EastEnd Buses.
Depart Mudgee 10.15 am arriving Gulgong 10.45 am
Depart Mudgee 3.15 pm arriving Gulgong 3.45 pm
Depart Gulgong 09.30 am arriving Mudgee 10.00 am
Depart Gulgong 2.30 pm arriving Mudgee 3.00 pm
Depart from Gulgong is from the Gulgong Memorial Hall 112 Herbert Street
Arrival Mudgee is at Mudgee Visitor Information Centre 84 Market Street
Tickets $15 Adults Children $10 Tickets available visitmudgeeregion.com or in person at the Mudgee Visitor Information Centre
Driving from Mudgee to Gulgong
A great way to visit Gulgong from Mudgee is to take the Henry Lawson Drive for 37.4 km to Gulgong and return by the B55/Castlereagh Highway 33 km.
What to see in Gulgong
Gulgong Gold Experience at Saunders Avenue Gulgong
Open Wednesday to Sunday from 1.00 pm to 3.00 pm.
Learn about the Gulgong Gold Rush of 1870, walk down the mine shaft and visit the Miners Cottage.
Follow the Gulgong Symbol Train – A Free Activity
The gypsies of Europe created a secret travellers language that was used by themselves in Europe, the hobos in America and the 'swaggies' of Australia.
In Australia during the gold rush days and the depressions travellers would use these secret symbols to communicate to their fellowmen.
When you wander the streets of Gulgong look down on the pavement and notice the  secret codes.
Where to Eat in Gulgong
As we wandered the streets of Gulgong we asked the locals where the best place was for breakfast and all said The Butcher Shop Cafe. We can now highly recommend that you pay a visit. You may have to wait for a table as it is extremely popular with the locals.
Address: 113 Mayne Street Gulgong
Open for Breakfast and Lunch
Weather in Mudgee
You can visit Mudgee at any time of the year. There are many Mudgee activities to enjoy throughout the year.
Temperatures range from:
December to February (summer) 15 – 30 degrees
March to May (autumn) 9 – 23 degrees
June to August (winter) 2 – 15 degrees
September to November ( spring) 8 – 23 degrees
The wet season is typically from September to March.
Travel Insurance
We recommend taking out travel insurance as soon as you book your flights and pay deposits on any cruises, tours or hotels.
Our Australian articles for your travel inspiration:
Sydney Canberra Road Trip Itinerary
Hunter Valley Getaways – Australia's Oldest Wine Region
Sydney Tours – Fun Things To Do in and Around the Harbour
Top 33 Perth Day Tours – In and Around The City
5 Reasons to Visit Manly on a Sunday
Best Places to Visit in South Australia
Travel Shop
Travel smarter and safer with products from our To Travel Too Travel Shop.  If you are looking for the latest luggage, guidebooks or travel accessories we have you covered with over 800 travel products to choose from.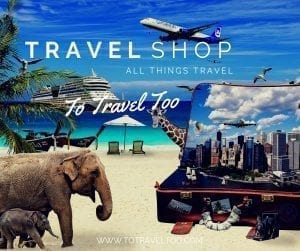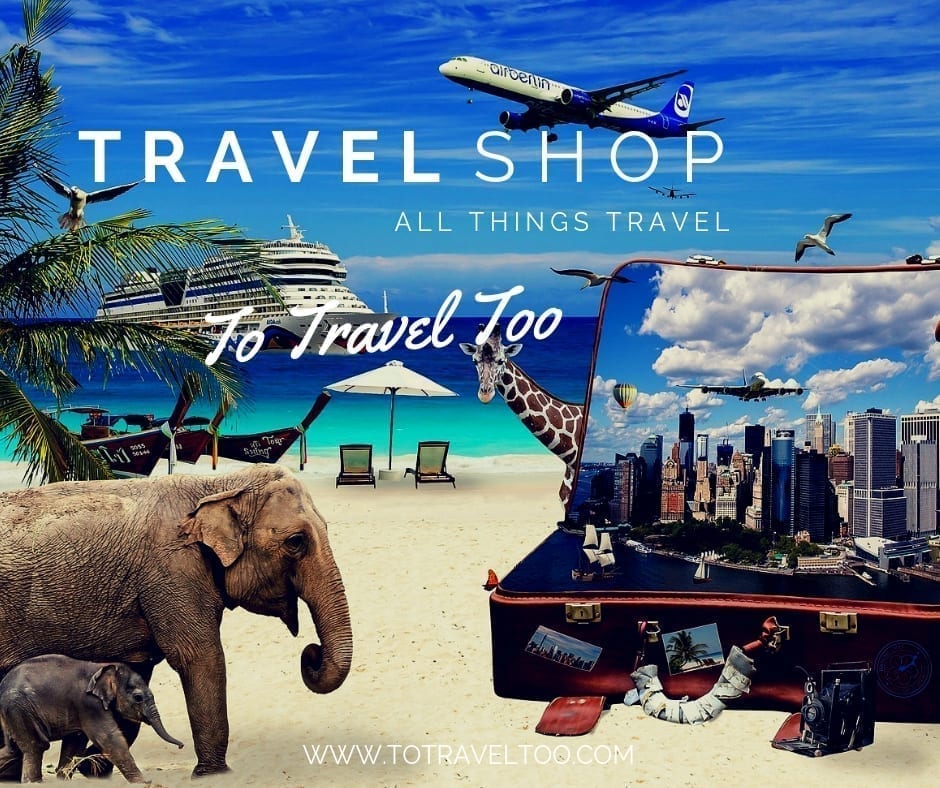 Pinterest
Are you on Pinterest? We are at To Travel Too and we have many travel-related boards check us out at Pinterest.  If you enjoyed our article why not pin it to your board.
Conclusion:
Mudgee is the perfect destination for a getaway anytime of the year. Have you visited Mudgee or have any questions, feel free to reach out to us.