Planning a vacation and wondering what to do in San Miguel de Allende Mexico? There is so much to do and see, great restaurants to enjoy the local cuisine, rooftop bars and restaurants, markets, shopping and unique architecture to admire.
This pretty town will have you returning time and time after again.
Our guide covers fun things to do in San Miguel de Allende, where to stay and where to eat.  We lived like a local for 6 weeks in San Miguel de Allende in Mexico house sitting and we stumbled across new areas, cafes, bars and things to do every day.
Check out our latest web story on San Miguel de Allende
There is too much to fit in in just one week, maybe plan for at least 10 days.
San Miguel de Allende is a city that you will probably fall in love with straight away. Think cobble-stoned streets, boutiques, rooftop restaurants and bars, incredible architecture and beautiful hotels. Did I mention great Mexican cuisine as well and yummy ice cream.
Do you need accommodation in San Miguel de Allende?
Where is San Miguel de Allende
San Miguel de Allende Guanajuato is located in the centre of Mexico in the state of Guanajuato. Mexico City is 266.7km away.
San Miguel de Allende Mexico Map
Mexico is one of our favourite countries to travel to and we have spent quite a lot of time travelling around.  We have written an e-book on A Mexico Travel Guide.
Our guide covers all the destinations that we have travelled to within Mexico, where to stay, where to eat, what to do and tips and tricks.
This post may contain affiliate links. Please see our disclosure for more information. As an Amazon Associate, we earn from qualifying purchases (if applicable).
Related Reading: 19 Fun Things To Do in Puebla
Top 5 Things to do in Mexico City
We love San Miguel de Allende in Mexico, a UNESCO World Heritage site that needs to be on your bucket list to visit.  A city situated in the middle of Mexico in the coolness of the mountains. A happening city where you can never be bored, lots of weekly activities, a vibrant art scene and some of the best restaurants and meals we have enjoyed in Mexico.
San Miguel de Allende Interesting Facts:
During the 20th century, it was in danger of becoming a ghost town as a result of the Mexican War of Independence
It was originally called Izcuinapan by the local indigenous people
During the 1930s and 1940s, the town attracted many artists and writers
In the 60s and 70s, San Miguel de Allende had an influx of hippies and the city took on a Bohemian quality
Many of the old colonial homes that fell into ruin have been sold at higher prices than homes in Mexico City this is due to foreign buyers flocking to this city
In the historic centre there are over 2000 thousand doors and hiding behind those doors are 2000 interesting courtyards
Most residents are retirees from the US, Canada and Europe
The Best of San Miguel de Allende Attractions and Things To Do In San Miguel de Allende
Pick Up Your Free Edition of the San Miguel Walking and Shopping Guide
Our top tip is to pick up the English Free Edition of San Miguel Walking and Shopping Guide.   The Guide publishes 10 easy walks around San Miguel de Allende with maps that you can do in your own time.
We spent over 6 weeks in total in San Miguel de Allende and did one of the walks every couple of days.  We learnt so much and saw so much.  Our tip is to look into every doorway that is open when you pass by.  There are so many colourful courtyards filled with colourful flowers and even fountains. You will find the Walking Guide in many of the shops around the colonial town.
Pick Up A Copy of the Friday Atencion Newspaper at the Biblioteca
Every Friday "Atencion" a weekly newspaper in Spanish and in English can be purchased from the Biblioteca and at various outlets.  It is a great resource for what is happening the following week in San Miguel de Allende. It is your 'go-to guide' on what is on and where to go and includes the local art galleries and the Sunday Biblioteca Tours to Homes in San Miguel de Allende just to name a few.
Visit San Miguel de Allende's Artisan Bakeries
San Miguel de Allende has some interesting Artisan Bakeries:
Try La Buena Vida at Plaza Golondrinas across from de Bella Artes at Calle del Dr Ignacio Hernandez Macias 72, Zona Centro, Centro
Cumpanio at Correo 29, Zona Centro, 37700 San Miguel de Allende,
They were 2 of our favourites.  The rustic loaves of bread, yummy cakes made our daily visit one of the highlights of our time in San Miguel de Allende.  A pity about our waistlines.
You Will Be Spoilt For Choice with  Great Coffee Shops
Enjoy a great cup of coffee at Buen Dia Coffee Shop down a quaint side street Calle Del Pueblito #3A.  Buen Dia was our favourite but there were other coffee shops as well:
Do You Love Markets?
After your coffee wander through the Artisan Markets located at Lucas Balderas.  The markets cover over three blocks and at the end, you will find the green market – full of the freshest fruits and vegetables and local stalls selling cheap Mexican food and juices.
Try The Local Icecream
Enjoy an ice cream from our favourite stand situated between  Insurgentes and Hernadez Macias in front of a small park. Wonder which flavour will you choose? We loved the coconut and chocolate.
Time Your Visit For the Locos Parade in June
The first Sunday after the 13th of June each year head to Insurgentes early to get your spot to view the Locos Parade.  Be prepared to be there for a few hours of fun and laughter, catching the sweets and dancing to the music from the floats.  Ensure you have water and sunscreen.
People Watching in San Miguel de Allende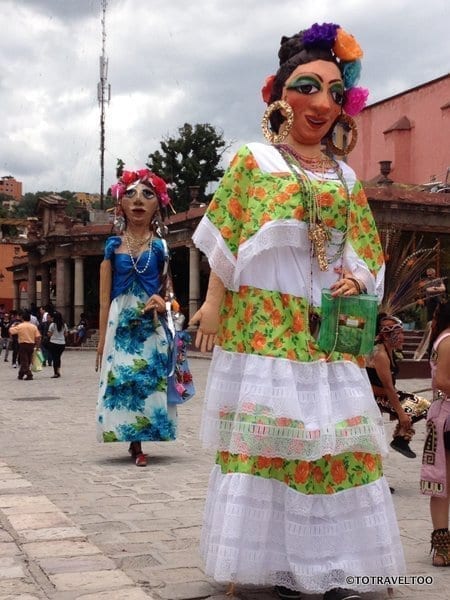 Enjoy some time sitting and crowd watching in the Jardin and watch the strolling musicians and activities that happen throughout the year. We were even fortunate to watch a display from the local Indians on a Sunday afternoon in traditional dress performing their traditional ceremonies.
Which San Miguel de Allende Church to visit?
The famous and iconic 17th-century Parroquia with its stunning pink spires is the main attraction in the Jardin of San Miguel de Allende.
Enjoy Drinks and Dinner From Roof Top Bars and Restaurants
Enjoy the sunset from some of the best restaurants in San Miguel de Allende such as Luna Rooftop Tapas Bar at the Rosewood Hotel and La Posadita near the La Parroquia.
Visit the Wineries of San Miguel de Allende
Vinedo Dos Buhos – Junto a Zirandaro, Carretera San Miguel de Allende – Buenavista, San Felipe Km. 2.8, 37880 San Miguel de Allende.
They do tastings and tours – more information here.
Rancho Toyan – Km 8.5 en la Carretera San Miguel a, Querétaro,
Enjoy tastings in their underground cellar.
Where to Eat in San Miguel de Allende
San Miguel de Allende Restaurants
More top places to eat in San Miguel de Allende are:
Tostevere at Codo 4 in Colonia Centro. Perfect for lunch and dinner with Mexican, International and Vegetarian options.
El Pata Barbacoa y Mixiotes at Calzada de la Estacion 112. A family restaurant which is open for breakfast and lunch for Mexican, Latin and BBQ.
Casa Nostra Restaurant Terrace Rooftop & Bar at Calle Terraplen 8 Zona Centro. For great views and lunch and dinner offering Italian, Swiss, European, International, Continental with Vegetarian options.
Get Lost Around The Colonial Streets
Get lost in the colonial streets, wander into hotel courtyards and marvel at the architecture and the colours. Start from the main square and wander. You will come across local galleries, taco outlets, corner stores, parks and much more.
Visit The San Francisco Galleries and Gift Mall in San Miguel de Allende
There are many galleries in San Miguel de Allende.  Local artists display their works here in this colonial building.  Take some time to visit the local craft shops as well.
Address: Prolongacion, Calz de La Aurora SN, Aurora, 37700 San Miguel de Allende, Gto., Mexico
Plaza Norman
Local artisans display their crafts, here you will find the colourful ceramic skulls that Mexico is well known for.
Visit San Francisco Church
The Church commenced construction in 1778 and was completed 20 years later.
Take a Tour of Two in San Miguel de Allende
Evening Food Tour in San Miguel de Allende – Embark on a guided 3-hour culinary and walking tour in a small group with 5 carefully chosen food tastings. Discover some of the award-winning restaurants in San Miguel de Allende as you learn about Mexican cuisine and eat enough for a satisfying dinner.
Half-Day Horseback Riding Tour Through San Miguel de Allende riding through canyons, rivers, cattle ranches with lunch at the cattle ranch.
Tacos and Tequila Food Walking Tour of San Miguel de Allende – Wander the beautiful streets of San Miguel. Learn about the history and culture while enjoying delicious dishes and drinks in favourite local spots, including gourmet restaurants, family-owned restaurants, and even a taco stand and a cantina.
Where To Stay in San Miguel de Allende
San Miguel de Allende Hotels (hotels en San Miguel de Allende)
Rosewood Hotel: Nemesio Diez 11 Col Centro, San Miguel de Allende Historic Centre. Our favourite hotel in San Miguel de Allende with incredible views over San Miguel de Allende from their rooftop terrace where you can enjoy drinks and tapas nightly.  The hotel offers excellent facilities for families such as kids club and kids swimming pool. The 5-star hotel also offers an outdoor pool, sauna, restaurant and bar.
Guest Review: Absolutely spectacular service by the concierge
loved every part of my stay – the rooftop bar and the personalized service there was the highlight.
There is scope for improvement at the 1826 restaurant as it was a bit slow. The spa experience was sublime. Will recommend Rosewood to everyone I meet.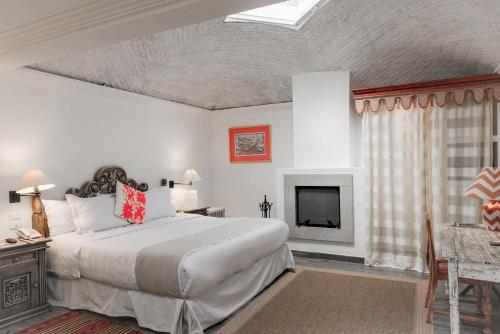 Hotel La Morada: Correo No 10 Col Centro, San Miguel de Allende Historic Centre offers excellent facilities for families. The 4-star hotel has a golf course, jacuzzi and swimming pool, beauty centre and restaurant.
Guest review:
Liked · the location was great, as well as all the staff and the size of the room. We received a suite with an extra small bedroom which was a nice surprise. The staff at the hotel helped us set up our Covid Tests to return to the US. It was overall a great experience.
Disliked · The location is a gift and a curse. It's so close to EVERYTHING, including the church bells from the beautiful cathedral in the plaza. If you are an early riser, it may not bother you to hear the loud bells starting at 6am. If you tend to wake up a bit later, this may be a problem. The hotel does provide ear plugs but those didn't do much for me.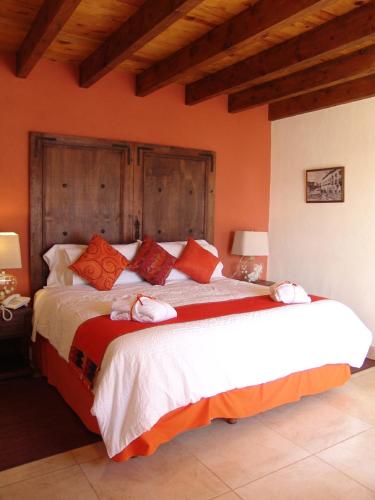 Casa del Tio Hotel Boutique: Hospicio 21, San Miguel de Allende Historic Centre – the 2-star hotel with 6 rooms offers an in-house restaurant, outdoor terrace and rooms with a private terrace in the centre of San Miguel de Allende.
Guest review:
Liked · Everything is perfect. The hotel location is excellent. Every attractions are in walking distance. The staff is very nice and always ready to help. The room is clean, and bed is comfortable. It is very quiet at night. I stayed in four hotels in Mexico, and this one is definitely the best of them. Recommend!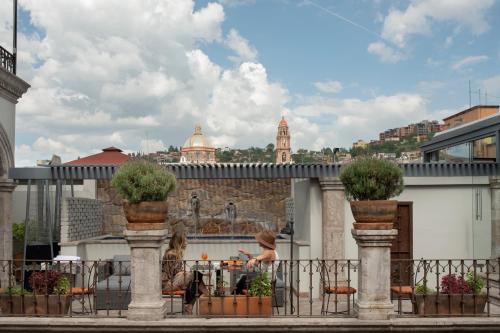 Casa 1810 Hotel Boutique: Hidalgo No 8 Colonia Centro, San Miguel de Allende Historic Centre.  The 5 – star 15 room boutique hotel offers guests an outdoor swimming pool, beauty centre and sun deck.
Guest review:
Liked · beautiful space and great location. nice bar/restaurant
Disliked · maybe could have opened the lovely roof space for service before 4pm

More options for the best hotels in San Miguel de Allende

San Miguel de Allende Weather
The weather in San Miguel de Allende is pleasant all year round.
The driest months are February and March.
The hottest month is May and the wettest month is June.
How to get to San Miguel de Allende
San Miguel de Allende Airports:
For airports near San Miguel de Allende you have two to consider; Queretaro or Leon Airport. Leon Airport is the closest airport to San Miguel de Allende (BJX).  Leon Airport is located 1.5 hours from San Miguel de Allende. You can expect to pay up to USD100 for a taxi.
Flight Deals
Start researching your flights as soon as you have made the decision to visit San Miguel de Allende.  We would also recommend signing up for their fare alerts.  We normally book our flights 3 months out.
Find the cheapest flights with Skyscanner our 'go-to' when researching and booking flights.
Bus Travel San Miguel de Allende
Bus travel is an affordable and safe way to travel around Mexico. We travelled around Mexico using ADO Buses and Primera Plus.
For the latest schedules and ticket prices click here.
Car Hire in San Miguel de Allende
Check our Wikitravel on Driving in Mexico for up-to-date information. We use Auto Europe for our car reservations worldwide.
For further reading:
Our Mexican Posts:
We have spent quite a bit of time travelling around Mexico here are some of our favourite posts for you to enjoy:
Things to do in the Yucatan Peninsula
Chichen Itza Day and Night Visits
8 Activities to do in Guanajuato
Travel Insurance
When is the best time to purchase travel insurance? As soon as you start paying for flights, accommodation, cruises or tours.  You will be covered for cancellation from this date, if there are applicable reasons for cancelling such as health.  You must read your policy guidelines carefully.
In conjunction with Amazon, we have set up our own Travel Shop with over 800 travel products to assist you in travelling safer and smarter.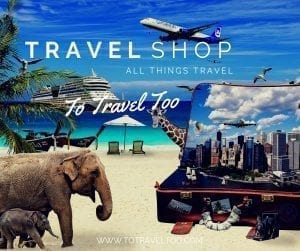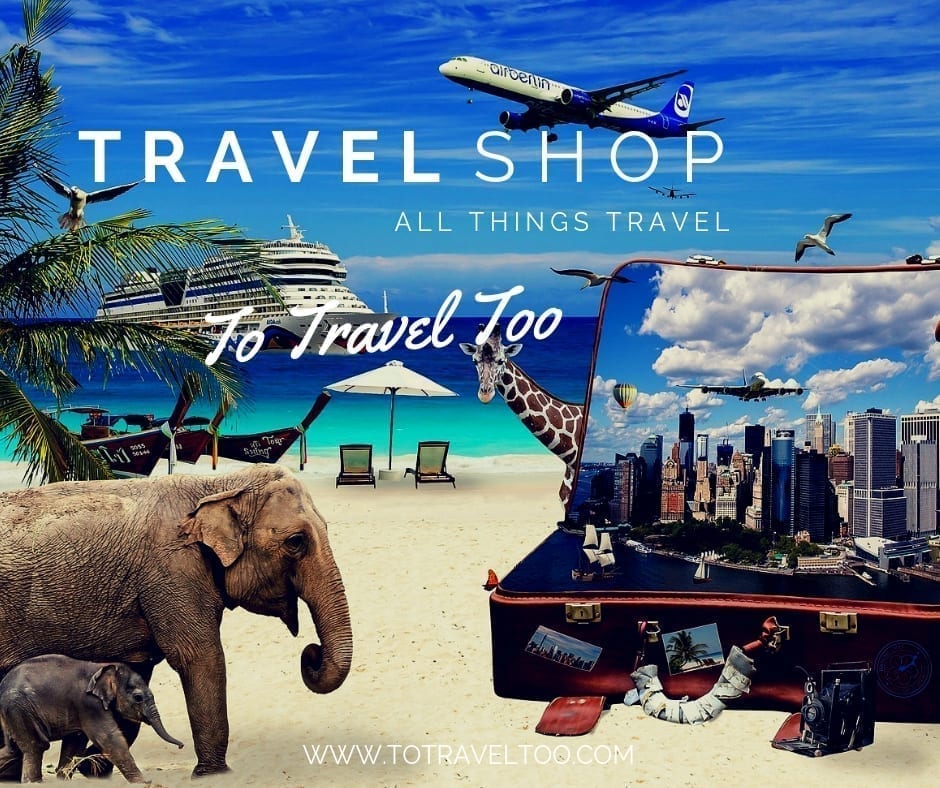 Pinterest
Are you on Pinterest? We are at To Travel Too and we have many travel-related boards check us out at Pinterest.  If you enjoyed our article why not pin it to your board.

Why not take our article with you whilst you wander around San Miguel de Allende.  Now you can just click our City Walk banner below for more information.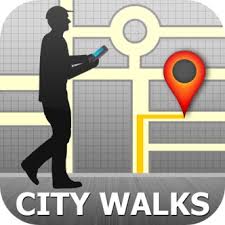 Conclusion: We hope you have enjoyed the best of San Miguel de Allende's attractions.
If you are planning to visit San Miguel de Allende you may want to join our Mexican Travel Planning Facebook Group which is private. You can join here.
If you need a visa for Mexico or passport photos to complete your visa application click here.