Travelling to Hanoi and wondering what is the best area to stay in Hanoi in 2023?
Should you stay in the:
Hanoi Old Quarter
French Quarter
West Lake (Tay Ho)
Dong Da District
Each district offers the visitor a different experience from the frenetic but vibrant Old Quarter to the quieter alternative in the West Lake district.
Our article on where to stay in Hanoi will assist you in making the right decision based on the activities that you want to do.  We share with you the recommended hotels in Hanoi in each of the districts which are more suited for tourists and travellers.
Looking for nightlife in Hanoi?
If you are a foodie you will enjoy some of the best Vietnamese restaurants in Hanoi, you will be spoilt for choice.
(Editor Update 2023)
How long should you stay in Hanoi?
We would recommend at least 4 nights in Hanoi and then you can visit the other parts of the country such as Sapa, Mai Chau, Hoi An, Ha Long Bay, Ho Chi Minh City and the Mekong Delta, these are the top tourist destinations in Vietnam.
You can bookmark our article as we will update regularly with more hotels after our visits. There is so much accommodation in Hanoi to choose from it can be overwhelming, we hope our article will assist you in choosing the right location and the hotel in the right location.
Planning a trip to Vietnam read our ultimate travel guide
When you are choosing a location or a hotel to stay in Hanoi there are 5 factors to consider:
safety
for things to do in Hanoi choose your location according to these activities.  If you book accommodation in the wrong area you may end up spending all your time in traffic. Hanoi's traffic can be a nightmare, especially at peak times
some of the hotels in the Old Quarter, in particular, have small rooms and some offer windowless rooms.  Read the description carefully before booking.
Need a Sim Card?
Enjoy the convenient and instantly available eSIM data plans for Vietnam. Choose from a variety of options and activate your eSIM anywhere on your journey in Vietnam.
This post may contain affiliate links. Please see our disclosure for more information. 
Hanoi Airport Transfers Available
Your professional driver will be waiting for you on arrival with a personal welcome sign. Alternately, book a transfer to the airport when leaving the city. You will be comfortable, driven in an air-conditioned vehicle.
Join our Facebook Group – Vietnam Travel Planning
We have created our Vietnam Travel Planning Group to assist you in planning your next vacation to Vietnam.

If you enjoy reading about your travel destination in guide books we can recommend the following for Hanoi:


Where To Stay in Hanoi – Hanoi Best Hotels
Hanoi Old Quarter Hanoi Hotels
After staying in the Old Quarter we can recommend that it is the best place to stay in Hanoi.
We loved staying in the Old Quarter. It was vibrant, and fun, with great bars and restaurants.  In the 15th century, all streets in the area were named after a trade or a service. "Hang" means merchandise. Today there are 36 main streets. Some of the well-known streets are:
Hang Bac – silversmiths
Hang Be – made bamboo rafts and sold them in Hang Tre Street
Cau Go – today sells women's accessories
Hang Dao – silk products
Dong Xuan Street – the biggest market in Hanoi
Hang Mam – one sold fish sauce today is stone etching for tombstones and coffins
Ma May Street – used to sell rattan and sacred joss. Today you can visit the Ancient House and dine well at the Lantern Restaurant (one of our favourites)
Hang Thiec – tinsmiths, candlesticks, oil lamps and opium boxes
Beer Street is worth an evening visit and on the weekend the night market starts at 7 pm and runs from Hong Dao Street to Dong Xuan Street.
Hot Tips
For the best Banh Mi in the Old Quarter head to Banh Mi 25 at 25 Hang Ca Street.
For great service, an excellent menu and delicious food we would recommend Lantern Restaurant at 80 Ma May Street.
The Hanoi Old Quarter which is north of Hoan Kiem Lake can be noisy and you will find that on the weekends when the night market is on that some of the smaller roads will be closed.  If you are checking into your hotel in this area you may be dropped off at a major road with directions on how to get to your hotel on foot.
We can recommend visiting the Hoan Kiem Lake early in the morning to see the locals exercise around the lake.  It is also the coolest part of the day, an escape from the high humidity that Hanoi experiences.
One of the popular things to see in the Old Quarter is the Water Puppet Theatre. You can pre-book your tickets here and have them delivered to your hotel.
Hanoi Hotels 5 Star – Old Quarter
Oriental Jade Hotel & Spa
The Oriental Jade Hotel is located at 94 Hang Trong Street Hoan Kiem. The hotel offers 120 boutique guest rooms and suites with free WiFi and free breakfast with views over Hoan Kiem Lake, Hanoi Cathedral and the Old Quarter.  The hotel offers a rooftop swimming pool and spa with panoramic views.
Read Tripadvisor Reviews here for the Oriental Jade Hotel & Spa

Apricot Hotel
The 5-star Apricot Hotel is located at 136 Hang Trong Street Hoan Kiem.  The hotel offers 123 bedrooms in neo-classical design and old-world style elegance with free WiFi, Spa L'At, a rooftop swimming pool and bar with expansive views over Hanoi.
Read Tripadvisor Reviews for the Apricot Hotel here

4 Star Hotels in Hanoi's Old Quarter
For 4-star accommodation, we can recommend the La Siesta Premium Hang Be hotel in the Old Quarter.  We undertook a site inspection of La Siesta, checking out all their rooms and suites as well as their dining facilities and enjoyed a 'sundowner' from their rooftop bar.  The hotel is well located in the Old Quarter close to the Water Puppet Theatre and has easy access to Hoan Kiem Lake.
Address: 27 Hang Be Street Hoan Kiem Lake
Latest Guest Review:
We couldn't have been happier with our stay! We didn't have a long time in Ha Noi, but in just a couple of days, the staff & facilities really impressed us. The room, restaurant, & rooftop bar were all even better than the photos suggest, which is definitely not always the case. What impressed us most though, was the staff. Again, despite our short stay, they went above & beyond to make us feel comfortable & provided excellent suggestions. We'd stay here again for the staff alone, but really every part of the experience was great!

Well located to visit Hoan Kiem Lake and St.Joseph's Cathedral. Well-appointed rooms some with balconies or terraces.  Breakfast is included. There is also a restaurant on-site, spa, bar and family rooms are available.
Address: 122 Hang Bong Street Hoan Kiem Lake Hanoi
Latest Guest Review:
Very helpful staff, organised covid tests for us and taxis to the airport for a reasonable price. Very comfortable bed and quiet room making for a good night's sleep

3 Star Hotels in Hanoi's Old Quarter
For 3-star accommodation, we can recommend the Trang Trang Boutique Hotel in the Old Quarter at 104 Ma May Street.  We stayed here twice. The hotel is very comfortable, good WiFi, breakfast included in some rates and is close to the top attractions of Hanoi.
Guest review: The hotel is very clean. Receptionists are well-trained & friendly, gave us suggestions on where to eat & explore. Service is beyond expectations with such an affordable price. Highly recommended for those that are looking for a hotel in Hanoi City Center.

The Trang Trang Premium hotel is comfortable, and modern, with breakfast included and good wifi. The location at 15 Cau Go Lane is perfect for visiting the Old Quarter and Hoan Kiem Lake.  We stayed here for over a week as well as staying at their sister hotel the  Trang Trang Boutique Hotel.
For a good budget hotel we can recommend both Trang Trang properties.
You can read Tripadvisor Reviews on the Trang Trang Premium Hotel here

French Quarter
Map of the French Quarter of Hanoi
The French Quarter lies to the south of Hoan Kiem Lake. Some of the best of Hanoi's luxury hotels are located here. It is also home to foreign embassies, international schools and government buildings.
Some of the major attractions:
Hanoi Opera House at 1 Trang Tien Phan Chu Trinh
St Josephs Cathedral at 40 Nha Chung, Hang Trong, Hoan Kiem
Hoa Lo Prison at 1 Hoa Lo Tran Hung Dao Hoan Kiem
National Museum of Vietnamese History at 214 Tran Quang Khai Trang Tien Hoan Kiem
Ho Chi Minh Complex
For shopping head to the Trang Tien Plaza
For boutiques, bookshops and galleries Trang Tien Street is worth a visit
5 Star Hotels in the Hanoi French Quarter
Sofitel Metropole Hanoi is one of the very best Hanoi hotels in the French Quarter. The luxury hotel was built in 1901 at 15 Ngo Quyen Street Hoan Kiem.  Bedrooms have been decorated in either classic French decor or elegant neo-classical design.  The hotel has the first French restaurant that opened in Hanoi – Le Beaulieu.  The hotel offers guests a heated swimming pool, spa, fitness and various bars and restaurants. Some of the famous guests that have stayed there are Charlie Chaplin and Graham Greene.
The Sofitel Metropole is a 'must-visit' in Hanoi.  Close to the reception is their 'famous wall' of all the famous people who have stayed there over the years.  You can even take a tour of the underground bunker that was discovered in recent renovations.
You can read Tripadvisor Reviews on the Sofitel Legend Metropole here.

The 5-star Hotel de l'Opera is located at 29 Trang Tien Hoan Kiem just a 4-minute walk from Hanoi's Opera House in the French Quarter. Part of the Accor Group the luxury hotel offers a swimming pool, restaurants and bar as well as free WiFi.
Read Tripadvisor Reviews of the Hotel de l'Opera here

4 Star Hotels in the French Quarter of Hanoi
The Lapis Hotel is located at 21 Tran Hung Dao Street close to banks, embassies and major companies.  You can enjoy a swim in their rooftop pool, work out at their health club and relax in the sauna before enjoying dinner in their restaurant.
You can read Tripadvisor reviews here on the Lapis Hotel

The Conifer Boutique Hotel is in a central location in the French Quarter close to the Opera House.
All rooms are air-conditioned and fitted with a wardrobe, personal safe and ironing facilities. A cable flat-screen TV, minibar and an electric kettle are provided for your convenience.  En suite bathroom comes equipped with a shower y, a hairdryer and  toiletries.
The Conifer Restaurant offers all-day dining.  Some of the rooms have a private balcony. Breakfast is included.
Guest Review: The location is great for the Museum and walking distance to some sightseeing spots. Okay for the Old Quarter "centre" and the market. Nice and quiet neighbourhood. Beautiful deluxe room with balcony, nice roadside coffee in front of the hotel.
Address: 9 Ly Dao Thanh Street Hoan Kiem Lake Hanoi

3 Star Hotels in the French Quarter
The 3-star Hanoi E Central Hotel is located at 18 Lo Su Ly Thai To Hoan Kiem.  The boutique hotel offers 21 luxury rooms with city views, free WiFi and unique dining experiences in their Cha Ca Lang Restaurant.
You can read the latest Tripadvisor reviews on the Hanoi E Central Hotel here

West Lake (Tay Ho District)
Map of the West Lake District of Hanoi
If you prefer to stay somewhere where it is quiet the West Lake district is recommended. Taxi's to the Old Quarter and French Quarter can take between 25 – 40 minutes depending on the traffic.
This area is less frenetic and is suitable for families and couples who want some peace and quiet.
The lake is the largest in the capital with 17 km of shore length and within a 500-hectare area.
5 Star Hotels in the West Lake District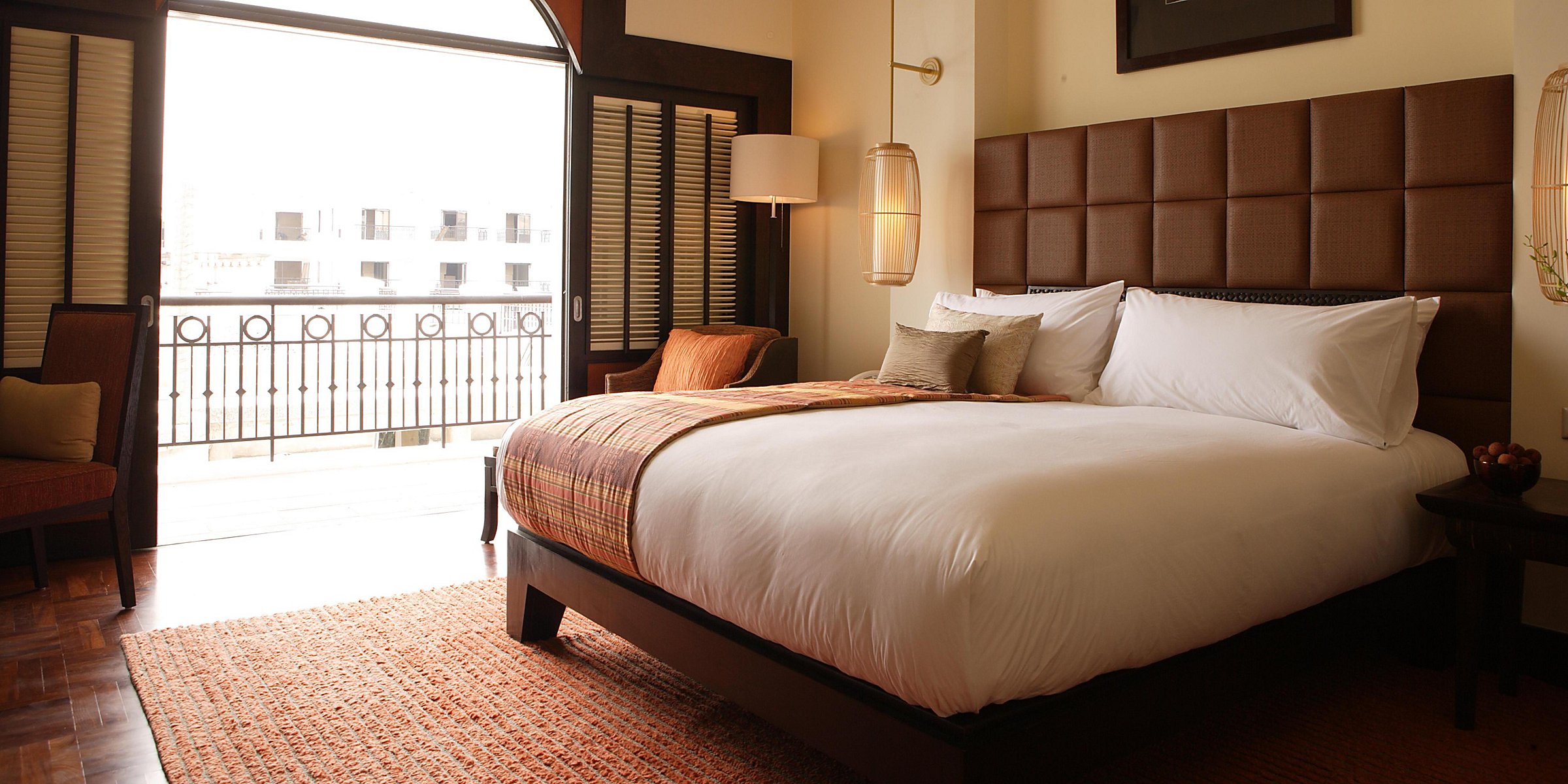 (photo courtesy of the Intercontinental Hanoi Westlake)
The luxury 5-star Intercontinental Hanoi Westlake is located at 05 Tu Hoa, Tay Ho in Hanoi.  Luxury residences on offer include 1, 2 and 3 bedrooms, with a selection of 2 bars and 3 restaurants to enjoy during your stay. Enjoy a relaxing treatment at their Spa & Wellness Centre, a workout at their fitness centre or enjoy some relaxing time at the pool.  The hotel is located next to the Golden Lotus Pagoda.
You can read the latest Tripadvisor reviews of the Intercontinental Hanoi Westlake Hotel here

The 5-star Elegant Suites are located at 10B Dang Thai Mai, Tay Ho District, Westlake.
The residences offer excellent facilities and accommodation for family stays, couples and solo travellers.  The hotel offers serviced accommodation, a fitness centre, a sauna, free WiFi and children's activities. Complimentary breakfast is available during the week at the Camellia Restaurant and there are complimentary scheduled shuttle bus services to the city.
For the latest Tripadvisor reviews of the Elegant Suites Westlake click here.

4 Star Hotels in the West Lake District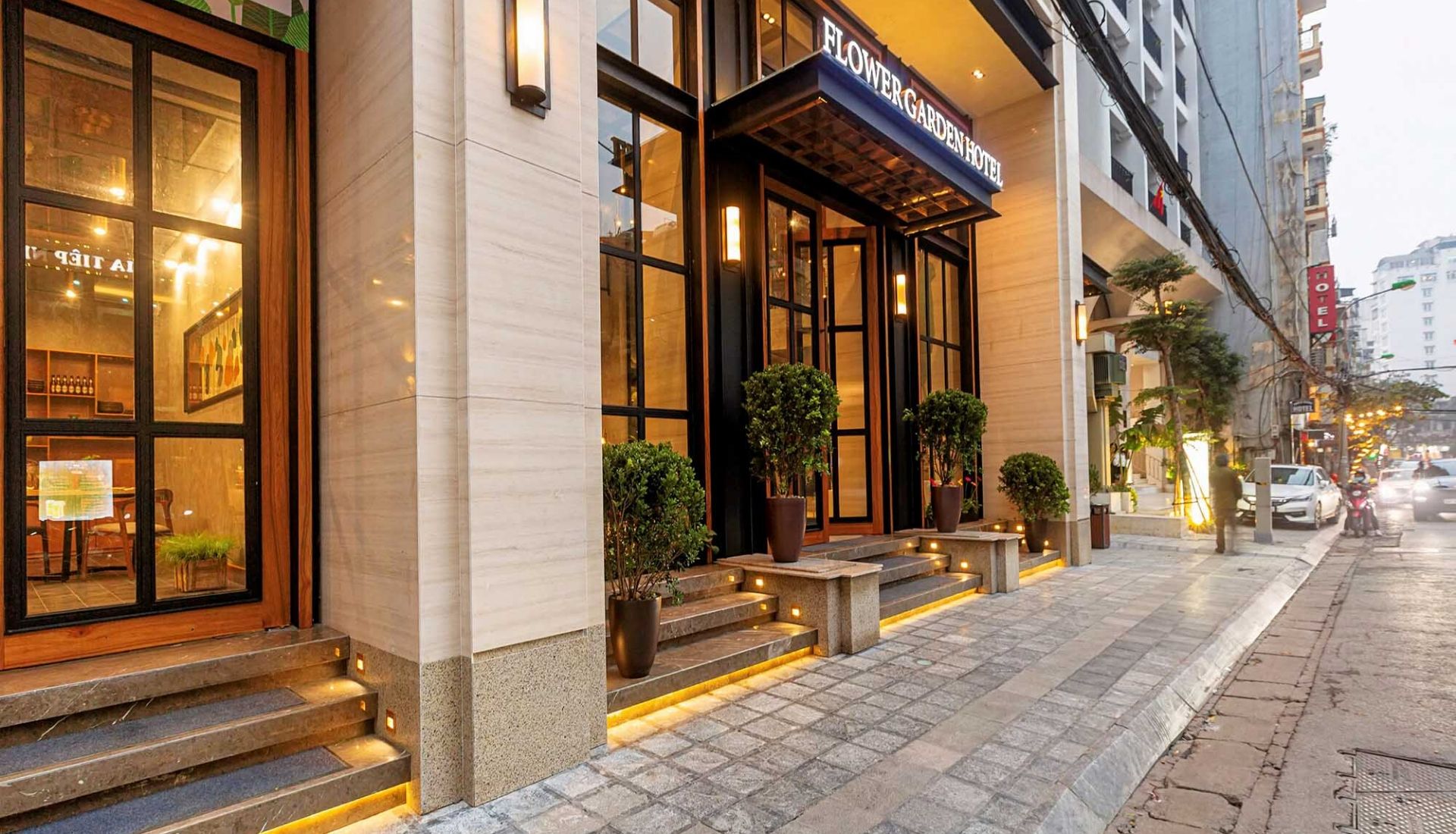 The Flower Garden Hotel is located at 46 Nguyen Truong To Street Ba Dinh District Hanoi.  The hotel offers free WiFi, free breakfast and has 83 spacious rooms and suites.  The hotel offers a fitness centre.
For the latest Tripadvisor reviews for the Flower Garden Hotel click here

The Hanoi Club Hotel & Lake Palais Residences are located at 76 Po Yen Phu, Yen Phu, Tay Ho.  The hotel offers views of the lake, free WiFi, an on-site restaurant and bar, an outdoor pool, hot tub, sauna and spa.
For the latest Tripadvisor reviews of the Hanoi Club Hotel & Lake Palais Residences click here

3 Star Hotels in the West Lake District
The AWA Boutique Hotel is located at 130 Yen Hoa Yen Phu Tay Ho within 1 km of the West Lake. There is an outdoor terrace and a shared kitchen for guests.
You can read the latest Tripadvisor Reviews of the AWA Boutique Hotel here

The Royal Hotel is located at 60 Nghi Tam Street Yun Phu Ward Tay Ho district.  The 3-star hotel offers a restaurant, free private parking, free bikes, a shared lounge, family rooms and a terrace.
Guest review: It was a decent stay. I spent most of my daytime out for work. The staff was so helpful, they helped with translation and wrote down some key words for me and pronunciation (vegetarian meals). I enjoyed the walk around the location. Rooms were clean and nice. WiFi was good.
For the latest Tripadvisor reviews of the Royal Hotel near Westlake click here

Dong Da District
Within walking distance to:
Temple of Literature 1 km
One Pillar Pagoda 1.2 km
Vietnam Military History Museum 1.7 km
Lenin Park 1.7 km
Presidential Palace 1.7 km
The 5-star luxury Pullman Hanoi is located at 40 Cat Linh in Dong Da. The Pullman Hotel offers luxurious accommodation, a swimming pool, fitness centre and spa. They offer a regular scheduled shuttle bus to the Old Quarter for their guests.
You can enjoy a cocktail at the Mint bar or dine at La Cheminee.
You can read our review of the Pullman Hotel in Hanoi here.

We also stayed at the Pullman Danang Beach Resort & Spa in Danang and the Pullman Saigon Centre Hotel in Ho Chi Minh City.
Hanoi Travel Information
Flight deals to Hanoi
Find the cheapest flights with Skyscanner our 'go-to' when researching and booking flights.
How to get from Hanoi Airport to Hanoi City
For a private transfer from Hanoi's airport to your hotel For details to purchase click here.
Travel Around Hanoi
Grab (similar to Uber) is available in Hanoi.
Travel Hanoi on the Hop On Hop Off Bus Click here to pre-purchase tickets
Travel Around Vietnam
For bus, ferry and train tickets in Asia we use 12goAsia.
Do You Need a Visa or Passport Photos Online?
Most travellers to Vietnam can apply for an e-visa online before arrival.
Travel Insurance
We recommend taking out travel insurance as soon as you book your flights and pay deposits on any cruises, tours or hotels.
Travel Shop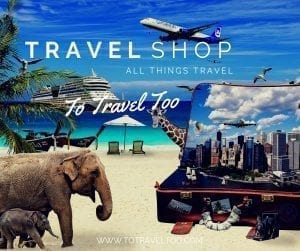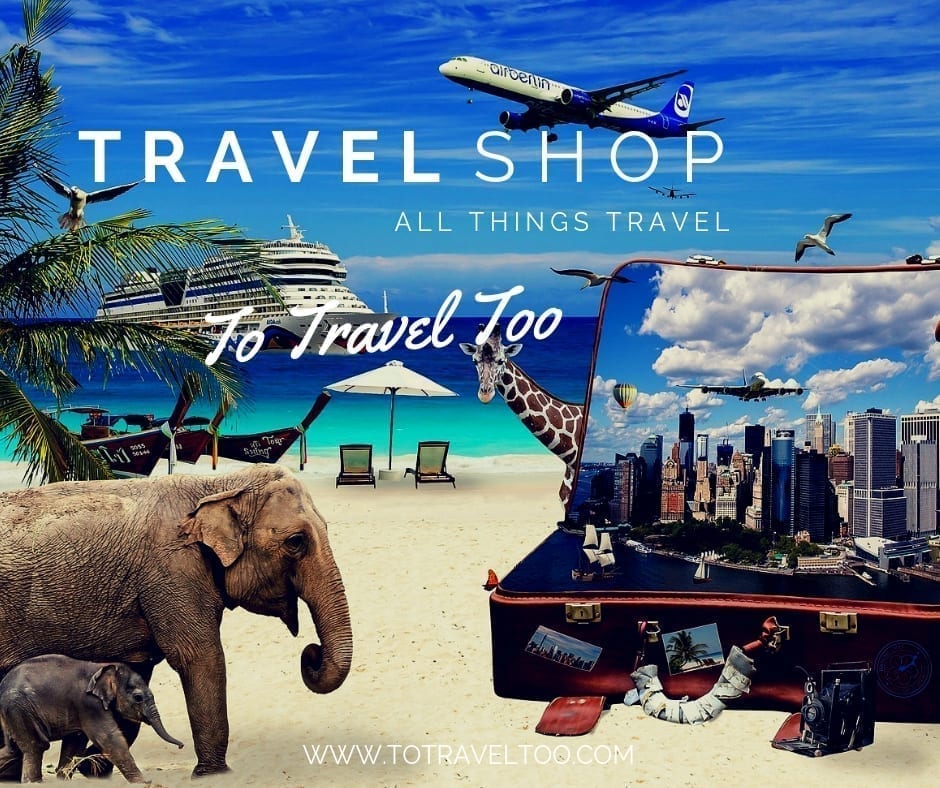 Travel smarter and safer with products from our To Travel Too Travel Shop.  If you are looking for the latest luggage, guidebooks or travel accessories we have you covered with over 800 travel products to choose from.
Pinterest
Are you on Pinterest? We are at To Travel Too and we have many travel-related boards check us out at Pinterest.  If you enjoyed our article why not pin it to your board.
Conclusion
We hope you have enjoyed our best places to stay in Hanoi.  If you have any recommendations we would love to hear from you.