"Why would you want to visit Milan Italy"?
"There is nothing to see in Milan".
Those are the comments we received from travellers when we mentioned we were going to start our Italian Journey in Milan. Those comments actually made us want to visit Milan more to understand why travellers thought that way and to prove them wrong.
We guess they did not see this drone video of Milan (thanks to Expedia on Youtube).  The drone footage is one of the best we have seen that really captures the essence of Milan City.
(Editor updated 2021)
48 Hour Milan Pass
Explore Milan according to your own interests with a 48-hour Milan Pass, and enjoy discounts at dozens of affiliated restaurants, shops, museums, shows and more. Get free entrance to city museums, and add on transport options to discover more.
From Get Your Guide Tours: Book your Milan Pass Here
This post may contain affiliate links. Please see our disclosure for more information. As an Amazon Associate, we earn from qualifying purchases (if applicable).
So now we say "Why you should visit Milan".
Can you do Milan in a day? This was another question we would get regularly. Each time we have said no, you need to give Milan at least 3 – 4 nights. There are so many top things to do in Milan that you won't cover it all in 1 day.
Italy is well known for its cuisine and we all love Italian cuisine. But did you know that Milan is known as one of the best cities in Italy for its food in particular Osso Buco and Risotto all Milanese.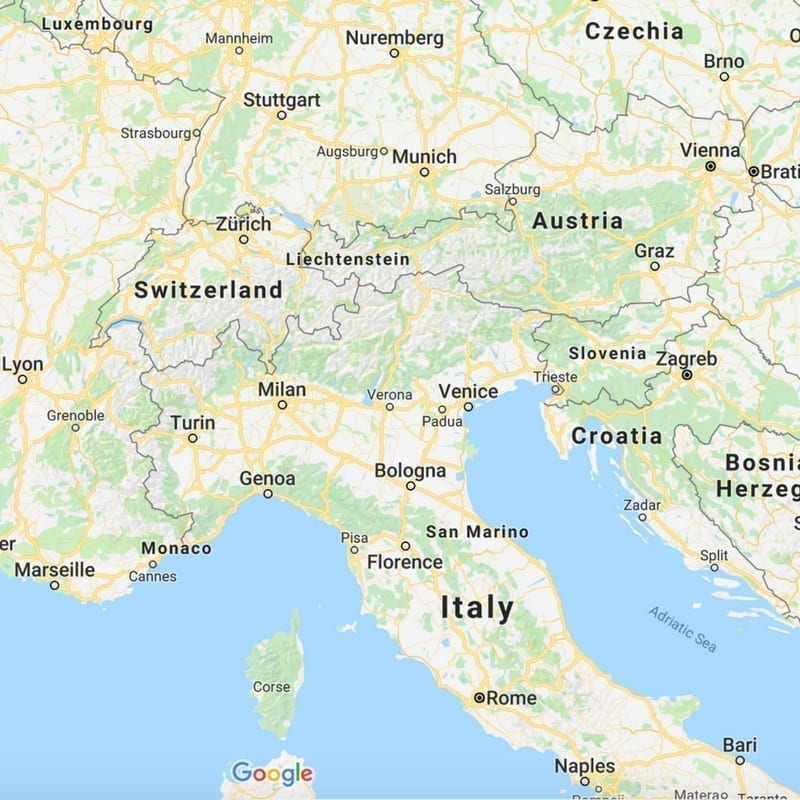 Milan is located in the Lombardy region of Italy.  It is Italy's second-largest city after Rome.  Milan is known as the fashion capital of the world and the design capital of the world.  Two of the world's largest fairs Milan Fashion Week and Milan Furniture Fair are held every year in the capital.
Things to Do in Milan Italy
Wondering what things to do in Milan? There are many Milan attractions some that you can pre-purchase such as the:
which we highly recommend doing especially if you are visiting Milan in the summer or over public holidays.
We highly recommend a pair of good walking shoes and take plenty of water as Milan is really an easy city to navigate.
Did you know that you can see a statue created by Michelangelo in 1564 "Rondanini Pieta" in the Sforza Castle? It was the last sculpture that he worked on before his death.  The marble sculpture was purchased by the City of Milan from Conte Sanseverino in 1952 for 125 million lire. It stands 77 inches high.
You can book your Sforza Castle Guided Tour here.
If you are visiting the "Rondanini Pieta" you will already be in Sforza Castle.  The Castle was built in the 15th Century by Francesco Sforza Duce Milan and it houses the city's most important museums and art collections.  There are a total of 12 museums, art collections and displays in the Castle and you can easily spend a whole day wandering around.
There is free entrance to the Castle, tickets need to be purchased for the Museum, purchase your ticket here
Simplon Gate
The Main Park of Milan houses the Simplon Gate (Porta Sempione Gate) with its Arch of Peace.  Built in the 19th Century it stands proud in Piazza Sempione (Simplon Square).  It is a lovely walk from the Castle down to the Gate, past a cafe where elderly men are enjoying the afternoon playing cards with their friends and children playing whilst their mothers are enjoying a coffee. The Hop on Hop off Bus tour includes Simplon Gate and it is a great way to navigate the sights of Milan City.
Inside Santa Maria delle Grazie you will find on the end wall of the dining hall the "Last Supper" painted by Leonardo da Vinci between 1495 and 1498. You will need to book in advance for viewing click here for booking and more information.  We turned up on the day hoping that we could visit or that there may be a cancellation, but no such luck.
Milan's skyline is dominated by its Gothic Cathedral that took over 6 centuries to build starting in 1386 and finally completed in 1965.  It is the 5th largest church in the world and Italy's largest.
Milan is a shopping mecca offering the shopper the world's oldest shopping Mall – Galleria Vittorio Emanuele II built between 1865 – 1877.
Admire the mosaic marble floors and the domed roof whilst enjoying a coffee.
You can enjoy a 3-hour walking tour of Milan that includes a visit to the Galleria.
Canals in Milan? Who would have thought that Milan had canals as well as Venice?  Of course, we had to pay a visit and we headed down there for dinner.  To our surprise, there were canals and restaurants opened along the banks.  For 10 euros per person, we had the 'happy hour dinner' – a large beer and a selection of pasta, chicken, potatoes and vegetables and you get to sit by the canal watching the tourist boats glide past.
A visit to Cafe Sforzesco is a fun experience.  A large beer at the end of the day served with complimentary potato chips was what we needed.  It is situated in the upmarket shopping precinct Via Dante.
More Milan Attractions:
Where to Stay in Milan
5 Star Milan Hotels
One of the top 5 star hotels in Milan Italy is the Mandarin Oriental located at Via Andegari 9, Brera, Milan, it is rated at 9.4.
A 5 star alternative to the Mandarin Oriental is the Palazzo Parigi Hotel & Grand Spa Milano 
located at Corso Di Porta Nuova 1, Brera, Milan and rated at 9.3.
4 Star Milan Hotels
The Square Milano Duomo is located at Via Alberico Albricci, 2-4, Centro Storico, Milan and rated 9.2.
Berna Hotel Milan located at Via Napo Torriani 18, Stazione Centrale, Milan and rated a 9.
3 Star Milan Hotels
Hotel Gran Duca di York located at Centro Storico – Sant'Ambrogio, Milan and rated 9.1.
Lancaster Hotel Milan located at Via Abbondio Sangiorgio 16, Milan rated at 9.
2 Star Milan Hotels
Libeccio Bed & Breakfast Milano located at Via Bartolomeo Eustachi 12, Milan and rated 10.
B & B Milano Bella located at Via Lazzaro Spallanzani, 16, Milan and rated 9.
For more hotels in Milan Italy:
Best Restaurants in Milan
We researched Tripadvisor Milan to bring you the latest best restaurants in Milan.
POMET by Pasquale Pometto: Angolo Via Torino Via Valpetrosa 1, 20123 Milan
Ristorante Enrico Bartolini: Via Tortona 56, Museo delle Culture, 20144 Milan
Sapori Solari: Via Sofonisba Anguissola 54, 20146 Milan
For more restaurants in Milan:
Milan Airport
Malpensa is Milan's International Airport and it is located 65 km from the city.
You can pre-book your own private transfer from Linate Airport, Milan's domestic and European Airport to Milan City.
If you prefer a bus transfer from Malpensa Airport to Milan City book here.
To book your private one-way transfer from Malpensa Airport to the city click here.
Cheap Flight Deals to Milan
Find the cheapest flights with Skyscanner who then directs you to the airline's website with no extra fees to pay.
Train Travel to Milan
Rail travel in Italy is so easy. There are many fare options from regional train fares to Eurail passes.
Car Rental in Milan
Car rental is easy to organise either when you arrive at the airport or from city locations.  For the latest prices, information and availability click here.
Day Trips from Milan
If you base yourself in Milan there are several day trips that you can make:
You may want to click here if you want to consider pre-purchasing your Milan 48 Hour City Pass.
Time in Milan
Milan is GMT +1.
Pinterest
Are you on Pinterest? We are at To Travel Too and we have many travel-related boards check us out at Pinterest.  If you enjoyed our article why not pin it to your board.
Travel Insurance
Don't forget to take our Travel Insurance when you start paying for your flights, accommodation, tours or cruises.
For Australia and New Zealand residents Click here
For other country residents Click below
www.totraveltoo.com is a participant in the Amazon Services LLC Associates Program, an affiliate advertising program designed to provide a means for sites to earn advertising fees by advertising and linking to amazon.com, amazon.co.uk, amazon.ca. Amazon and the Amazon logo are trademarks of Amazon.com, Inc. or its affiliates.
To Travel Too Travel Shop
Travel smarter and safer with products from our To Travel Too Travel Shop.  If you are looking for the latest luggage, guidebooks or travel accessories we have you covered with over 800 travel products to choose from.