Wondering how to travel with a carry-on only?
We have been on the road since 2013.  We have packed too much, carried too much, and paid many $$$ sending 'stuff home'.  Enough is enough.  We were fed up with lugging heavy bags into taxis, buses, boats, ferries and the worse tuk-tuks.  But we had to go through the pain!
Our lifestyle is now minimalistic so our travel style should represent the same. We have said goodbye to heavy suitcases and now have a lighter load to carry which makes it so easy to traverse from airports to train stations to bus stations and many other forms of transport along the way.  We learned the hard way though! Carry-on luggage is the way for us to travel now.
This post may contain affiliate links. Please see our disclosure for more information. As an Amazon Associate, we earn from qualifying purchases (if applicable).
We had three years of pain from 2013 to 2016 before we saw the light. In 2016 we undertook a lot of research, we read reviews of carry-ons, we looked at their durability and sizes.  We kept on coming back to the Osprey range.
Since 2016 our Osprey carry-on luggage and day packs have travelled the world with us and they are all still going strong.
We highly recommend them for their toughness and durability. They have been thrown around by baggage handlers, stuffed into buses, thrown into ferries and are still living to tell the tale.
Why We Travel With Carry On Luggage Only
Let's regress and lead you through the pain that we went through to get to the stage of 'carry-ons'.
2013 – Our First Adventure
Since 2013 we have travelled the world with too much luggage. Do you know that feeling? How many times have you packed clothes or even shoes that you didn't even wear?
That year, we travelled around the world for 12 months to South America, Europe and Asia with a 100-litre luggage trolley bag, purchased lots of things, and had to send 3 boxes of clothes back to Sydney. $$$$.
We had some trekking gear in one of those boxes as we had just completed Machu Picchu and we wouldn't need them on the next part of the journey, but we still had too much 'stuff'.
Can you imagine travelling with this type of luggage for a whole year, jumping on and off buses, trains, tuk-tuks etc?
We knew we had too much when we arrived on our very first day at our very first hostel in Santiago Chile, Ventana Sur,  and could not get the bags up the stairs to our room, and that was only the first day, we had 364 days more of travelling and lifting. What had we done? It was all those 'just in case' clothes and items. Guess what, most of those 'just in case' clothes and items could have been purchased, if needed, along the way.
Ventana Sur was a great place to stay and a great first introduction to our travels throughout South America.
Top Travel Tip: If you are heading to Santiago and looking for great budget accommodation you will need to book in advance for Ventana Sur – the hostel has become very popular.
2015 Our Second Adventure
In 2015, we thought we were so clever downsizing and travelling with a 65-litre luggage trolley bag, spending only 9 months on the road and only in Central America.
Although we had fewer problems travelling around with a smaller bag each we still had too much 'stuff'. One of our trolley bags was damaged on the first flight from Sydney to Los Angeles and on the return from Panama to Los Angeles via Dallas the TSA lock was cut. We thought that TSA locks had a master key so that it could be opened for inspection, not to be cut off! We arrived back home in Sydney and knew that we had to change the way we travelled.
June 2016 Our Next Adventure
For our next adventure in June 2016, we set ourselves a challenge; a carry-on bag each and one small backpack for our indefinite travel journey around Europe, South America, Barbados, India and Asia for 18 months. It does help in our packing when we are 'following the sun' and 'not doing cold'. We researched and researched and reached out to other travel bloggers on their experiences with carry-on luggage, what brands they would recommend and how they handled the rules and regulations on toiletries.
So then we thought we would put together carry-on pros and con list (see below) and the pros outweighed the cons! Our next step was to put together a packing list (also see below) and this would help us to determine what size carry-on we should consider. Many travellers we spoke to gave us a great tip, check the airlines that you are travelling with and then purchase a carry-on that suited that airline's recommended maximum size. We do note that many budget airlines have stricter regulations such as size, weight and quantity. Our choice of carry-on is based on our past international airline usage.
With some carriers, we did have to pay a small amount extra for the different weight regulations for each carrier.
We now carry with us hand-held luggage scales.  One to check whether our luggage has increased in weight and also as a backup if our carry-on weight is questioned.
Pros:
No baggage fees
No bag drop when checking in
No waiting time at the luggage carousel
No concerns about damaged or lost luggage
Savings on cab fares, we can either walk or take a bus
A lot safer as any potential thief can see we only have a small amount
No more damaged TSA locks
Cons:
Longer security checks
Size limits on toiletries
No scissors
Different carriers with different carry-on size restrictions
Travel Packing List for Carry On
Jane's Clothes:
1 black legging,  2 trekking trousers, 1 pair of board shorts
2 travel scarves, 1 Turkish Towel, 1 sarong
3 pairs of socks, 4 sets of underwear, 1 nightie, 1 pair of swimmers
6 t-shirts, 3 dresses, 3 long sleeve tops (since 2019 3 t-shirts, 1 dress, 1 long sleeve top)
1 pair Merrell trekking shoes, 1 pair ballet flats, 2 pairs Havaianas (since 2019 1 pair of Havianas)
Jane's Toiletries:
Facial wipes, eye makeup remover pads, coconut oil, 60ml body lotion
Deodorant,  1 x shampoo bar, 1 x conditioner bar (Since 2019 if we are staying in hotels most of the time and not hostels I do not take shampoo and conditioners bars)
Nail polish, emery board, nail polish remover pads,
BB Cream – moisturiser, foundation, SPF15, sunscreen
Eyeshadow, blusher, eyeliner pencil, mascara
Travel tip: Make sure your eye shadow and blusher containers and 'break-proof' these ones did not last very long. If you are in Europe you can purchase Kiko cosmetics with hard cases for your eyeshadow and blusher.
Toothbrush, toothpaste, razor, lipstick
Duncan's Clothes: Recommended Travel Packing List for Men
5 x Underwear, 6 pairs of socks (Since 2019 4 underwear, 4 pairs of socks)
4 x t-shirts, 1 jumper, 2 scarves, 2 long sleeve light Merino jumpers (since 2019 1 long sleeve light Merino jumper)
1 pair of board shorts, 2 trekking trousers, 2 jeans, 2 trekking shorts (since 2019 1 jean,  1 trekking shorts)
1 rain jacket, 1 rain poncho, 1 light wind jacket
1 baseball cap, Panama Hat
1 Turkish Towel, microfibre towel
1 pair thongs, 1 pair casual shoes, 1 pair Merrell walking shoes
Duncan's Toiletries:
Toothbrush, toothpaste, razors, first aid kit
Between us in our Day Packs:
Business Cards
1 x Electrical Power Board, Travel Adaptor,  Apple Macbook Pro and a Macbook Air
iPhone, Samsung Phone, Notebooks
What we required in a carry-on
Material that was durable for the amount of travelling we were doing
Functionality – storage options
Size
Good reviews
Luggage that could stand up on its own
Strong wheels
Lightweight frame
Total weight no more than 2kg
The winner was – Osprey Bags!
The next question was should it be a travel backpack?
The decision was made to opt for the Osprey 46 Litre carry on, the wheeled luggage ticked all the boxes for us. We approached Osprey and they kindly offered to sponsor our luggage for this adventure in return for our honest opinion on how their bags could stand up to long-term continuous travel.
Now, what about a carry on day pack for our technology?  We looked at both the Osprey Travel Backpack and the Osprey Day Pack. The Osprey Day Pack was suitable for carrying our electronic equipment. It was sturdy, practical with also pockets for a drink bottle and umbrella.
Our lives for the next couple of years are in these two bags. Could you travel the world long-term with only a carry-on and a daypack? Is there anything that you would not leave home without?
Update 2017 on Osprey Carry On Luggage
At the end of 2017, we had been travelling with Osprey Bags for over 15 months. The bags had been thrown around trains, buses, tuk-tuks, planes (on budget carriers where the weight limit was lower than what our bags weighed), taxis, roads and cobblestoned streets.
If you are backpacking and need a backpack we would recommend that you check out Osprey Backpacks.  They are sturdy and we have had great reports from others who have used the Osprey backpacks.
Packing Cubes – Yes or No
A definite yes!
Our Pro Packing cubes help keep our clothes packed securely and easy to get to.
2019 Update – Osprey Carry On are now in 42L or 45L
More Products from Osprey


If you like our article why not PIN it for later:
Check Out Our New Travel Shop on Amazon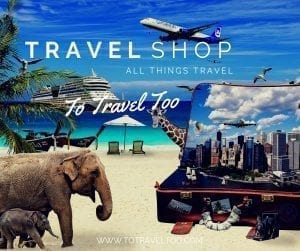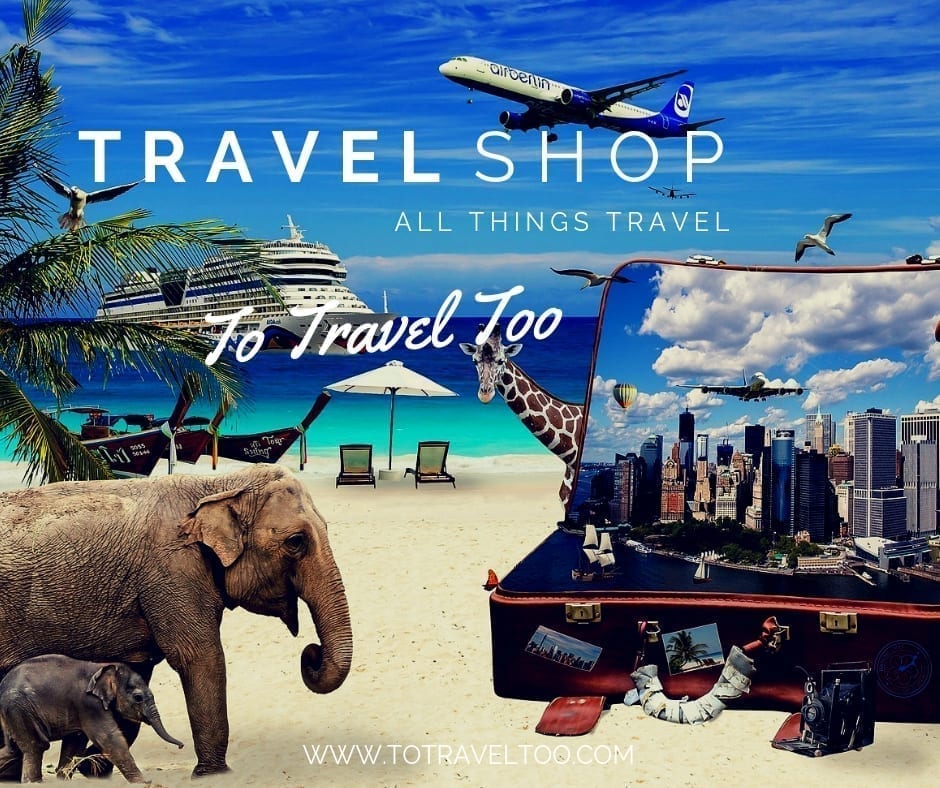 We recommend travel insurance when you travel.
Disclosure:
We are grateful to be able to be of service to you and bring your stories that we hope you enjoy. In this article, we have used affiliate links on where to purchase the luggage that we are travelling with this year. When you click on an affiliate link we are paid a small commission that helps keeps us travelling and bringing you stories.