Wondering how to travel with a carry-on only?
We have been on the road since 2013.  We have packed too much, carried too much, and paid many $$$ sending 'stuff home'.  Enough is enough.  We were fed up with lugging heavy bags into taxis, buses, boats, ferries and the worse tuk-tuks.  But we had to go through the pain!
Our lifestyle is now minimalistic so our travel style should represent the same. We have said goodbye to heavy suitcases and now have a lighter load to carry which makes it so easy to traverse from airports to train stations to bus stations and many other forms of transport along the way.  We learned the hard way though! Carry-on luggage is the way for us to travel now.
This post may contain affiliate links. Please see our disclosure for more information. As an Amazon Associate, we earn from qualifying purchases (if applicable).
We had three years of pain from 2013 to 2016 before we saw the light.
In 2016 we undertook a lot of research, we read reviews of carry-ons, and we looked at their durability and sizes.  We came up with our list of pros and cons for using a carry-on.
Pros:
No baggage fees
No bag drop when checking in
No waiting time at the luggage carousel
No concerns about damaged or lost luggage
Savings on cab fares, we can either walk or take a bus
A lot safer as any potential thief can see we only have a small amount
No more damaged TSA locks
Cons:
Longer security checks
Size limits on toiletries
No scissors
Different carriers with different carry-on size restrictions
What we required in a carry-on
Material that was durable for the amount of travelling we were doing
Functionality – storage options
Size
Good reviews
Luggage that could stand up on its own
Strong wheels
Lightweight frame
Total weight no more than 2kg
Travel tips:
Many travellers we spoke to gave us a great tip, check the airlines that you are travelling with and then purchase a carry-on that suited that airline's recommended maximum size. We do note that many budget airlines have stricter regulations such as size, weight and quantity. Our choice of carry-on is based on our past international airline usage.
Osprey Carry On – 46 Litre was the winner
Since 2016 our Osprey carry-on luggage and day packs have travelled the world with us and they are all still going strong.
We highly recommend them for their toughness and durability. They have been thrown around by baggage handlers, stuffed into buses, thrown into ferries and are still living to tell the tale.
We passed our 46L onto our children and now we are travelling with the Osprey 40 l Wheeled Travel Pack.  This is different from the 46L as it has a backpack suspension, which we removed as we didn't need it.
1

 of Osprey Ozone 2-Wheel 40L/21.5″ Carry-On Rolling Luggage, Black
Premium efficiency and design

Storage tuned to the each season

Purpose designed to help mak the most of each exploration
1
 of 
Osprey Ozone 20L Carry-On Boarding Bag, Black
Designated laptop sleeve fits up to most 16″ laptops

Travel Sentry Luggage ID helps make sure your pack doesn't get lost along the way

High-strength YKK Racquet Coil Zippers for durability and confidence

Organizer pocket with key clip and padded electronics/glasses pocket

Hidden Cash Stash pocket to safely secure travel essentials
Hand Held Luggage Scales
We now carry with us hand-held luggage scales.  1. to check whether our luggage has increased in weight and 2. as a backup if our carry-on weight is questioned.
Packing Cubes – Yes or No
A definite yes! Packing cubes have been a game changer.
We travel with 4 luggage packing cubes each.  These were given to us when we attended a travel conference.
The largest packing cube we use for shoes, and two medium-sized cubes are for shorts, trousers, t-shirts and dresses. The smaller one is used for underwear and socks.
Purchase them below:
Day Packs
Now, what about a carry-on day pack for our technology?  Back in 2016 we looked at both the Osprey Travel Backpack and the Osprey Day Pack. The Osprey Day Pack was suitable for carrying our electronic equipment. It was sturdy, and practical with also pockets for a drink bottle and umbrella.
We still have our original Osprey Day Pack that we started out in 2016 using.
That model has been superseded.

Between us in our Day Packs we carry:
Business Cards
Electrical Power Board
Travel Adaptor
Apple Macbook Pro
MacBook Air
Hard drive
Chargers
Water Bottle
Passport, travel documents, wallet
Camera and mobile phones
Packing List for Carry-On Luggage
We tend to overpack when we travel.  Here are some of our top tips to help you pack all that you need in your carry-on luggage.
Wear your heaviest clothes on you on the flight e.g. trainers or sneakers, jacket (it does get chilly on the plane), scarf
Instead of taking a handbag wear your money belt on you (if you do need a handbag for a special occasion take a small flat one that does not weigh much or take up too much space)
If you usually take books with you to read on the plane download them to your mobile phone
Take ear pods with you instead of large headphones that will take up space.
Take a small

first aid kit

with you.
Female Packing List
1 long-sleeve shirt
3 t-shirts
1 pair shorts
1 pair of casual trousers
1 rain jacket or down jacket
1 hat
1 pair sunglasses
reading glasses
hearing aids with batteries
1 dress
1 shawl
1 pair swimmers
3 pairs underwear (pants and bras)
3 pairs socks
1 set pjs
2 pairs of shoes (apart from your heaviest ones that you wear on board, pair thongs and a good pair to go with your clothes if you are going out)
Toiletries
These days most hotels and holiday rentals provide shampoo and conditioner. If they don't you get buy small bottles locally on arrival.
deodorant
sunscreen
eyeshadow, blush and lip all in one container (tip: make sure the container is sturdy enough that it does not break in transit)
mascara, eyeliner
makeup removal pads, moisturisers
razor, toothbrush, toothpaste, emery board
brush and comb
tip: I place all of these in clear sealable bags so they are clearly seen through the imaging machines
Male Packing List
long sleeve shirt
3 t-shirts
1 pair shorts
1 pair long trousers
3 sets underwear
3 pairs socks
1 rain or down jacket
1 pair sunglasses
reading glasses
hearing aids and batteries
1 hat
Travel Insurance
We recommend taking out travel insurance as soon as you book your flights and pay deposits on any cruises, tours or hotels. Travel insurance offers protection when things go wrong before or during your travels, that is why we highly recommend that you take out travel insurance.
Final words on how to travel with a carry-on.
We hope you have enjoyed our article on how to travel with carry-on luggage.  Once you have tried it once you won't want to go back to lugging heavy suitcases around.  Let us know if you have tried it and what you thought of it.
If you like our article why not PIN it for later:
Check Out Our New Travel Shop on Amazon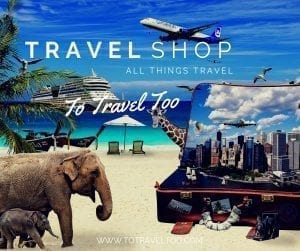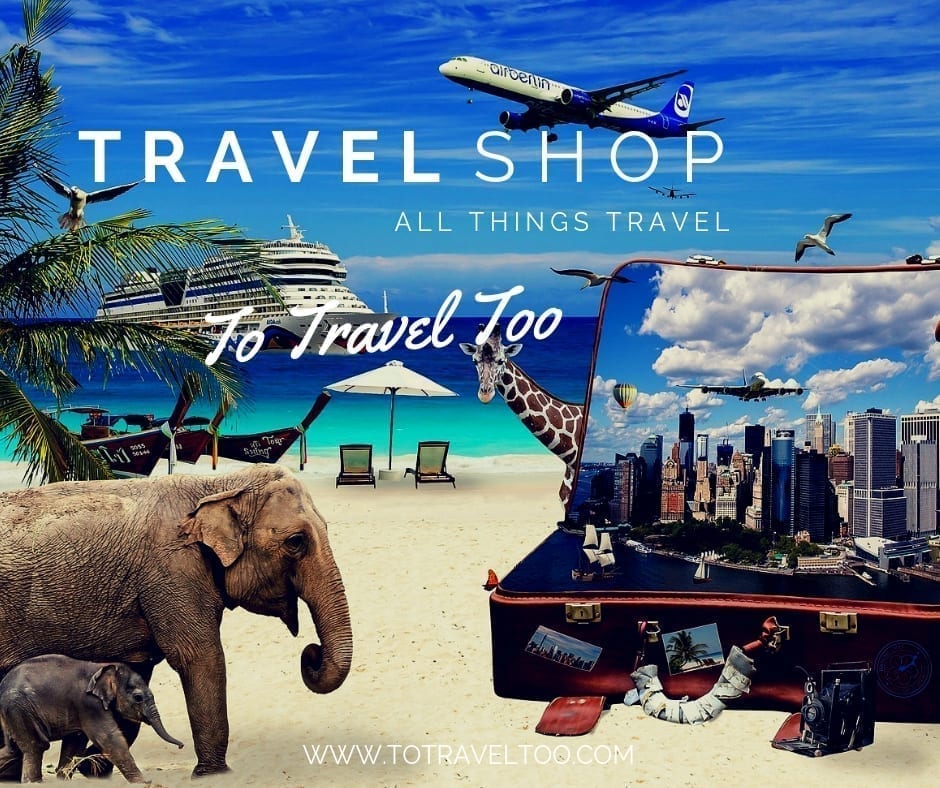 We are grateful to be able to be of service to you and bring your stories that we hope you enjoy. In this article, we have used affiliate links on where to purchase the luggage that we are travelling with this year. When you click on an affiliate link we are paid a small commission that helps keeps us travelling and bringing you stories.