Welcome to To Travel Too!
Great To See You Here! 
We travel by two mantras:
"Age is no barrier when it comes to travel"
"Chase time not money"
Thanks for stopping by and welcome to To Travel Too – Australia's top award-winning Baby Boomer lifestyle and travel blog, with an international worldwide audience in mind, run by the married couple, freelance writers and full-time travellers Jane and Duncan Dempster-Smith.
We have been exploring the world together since forever; well at least since the early 1980's.
After meeting in 1983 Sydney Australia we went to the UK for a few years, working and exploring the US, Europe and UK.
We decided to return to Australia to be back with friends and family and raise our two young boys.
We continued to travel as a family and enjoyed travelling back to Europe, the USA and around Asia.
In 2000 our family of 4 moved to Singapore. For 6 years we took advantage of living in Asia and the boy's school holidays to travel to Hong Kong, Malaysia, Indonesia, Europe, China and Japan.
With the boy's education finalising we had the opportunity to downsize and consider leaving our corporate roles to travel.
In 2013 (our first year of travel) it seemed a natural progression for Jane to move from travel agent to travel writer. To Travel Too was born.
We wanted to show others that it is not too late to 'ditch' the corporate world' and to enjoy the later years of your life doing exactly what you want.
Our Travels
Our goal is to encourage and inspire others to get out of their comfort zones, do those things that you always wanted to do and visit those places that you had always dreamed of. Book a flight, book the tour, and most of all chase time not money.
Everyone has their own style, desires and goals when they decide to travel the world. It does not matter if you are into adventure, luxury, budget, backpacking, cruising, culture, history all that matters is that you take the first step to see what the world has to offer.
If you are looking for some tips and ideas on how to start travelling check out our Destinations page.
Looking to book your trip? Go to our travel partners to find the latest deals.
Travel Your Way
Check out some of our travel highlights for inspiration
Visited a Favela in Rio de Janeiro
Got soaked in a speed boat in Iguazu Falls
Travelled to the Amazon Jungle in Ecuador
Spent time with the local wildlife in the Galapagos Islands
Cruised to the South Georgia and Shetland Islands on an
Antarctica cruise and marvelled at the penguins and elephant seals.
Hiked Mount Fitzroy in Patagonia
Sailed up close to Perito Moreno Glacier in Argentina
Spent 2 weeks in the Champagne Region of France at harvest time
Our Best Travel Tips
In the years that we have travelled we have picked up many travel tips particularly in regards to packing, safety, health, cost savings, technology, travel insurance, communication and tours.
We share with you our latest tips and tricks in the following articles:
Travel Savers – How To Save Money on Travel
Practical Advice for Those who Dream of Travel
Things You Should Consider When Choosing the Right Travel Destination
Why We Are Travelling the World With an Osprey Carry-On
Our Top Essential Travel Items That We Travel With
Our Top Tips For Staying Fit Whilst Travelling
Join us on our journey
To Travel Too has made inroads over the last years. We are proud to say that we are recognised as one of the top Baby Boomer travel blogs. We have received awards for our blog and recognition from fellow travel bloggers.
Everyone travels in a different way. Since 2013 we have enjoyed adventure travel, luxury, budget, cruising, culture, gastronomic and historical travel.
What is your style of travel?
Our mantra 'age is no barrier when it comes to travel' inspires others to make that first leap and get off the couch and out of your comfort zone and just travel.
Still dreaming of travel? Not sure where to start? Maybe, you have some concerns. We too had them when we first started out but we just 'bit' the bullet and as Nike says 'just do it'.
Still dreaming?
Travel Guides
We have created in-depth Travel Guides to assist you in planning your travels.
Barbados Insiders Travel Guide
Vietnam Travel Planning Guide
Ecuador Travel Guide for First-Timers
Our Guide on How To Plan a Trip to the USA
Join Our Vietnam Travel Planning Facebook Group
Planning to travel to Vietnam? We have created a Vietnam Travel Planning Facebook Group to assist you in creating your Vietnam itinerary.
Travel E-Books
We have written two e-books to help you create your itineraries.  You can purchase our e-books through Amazon.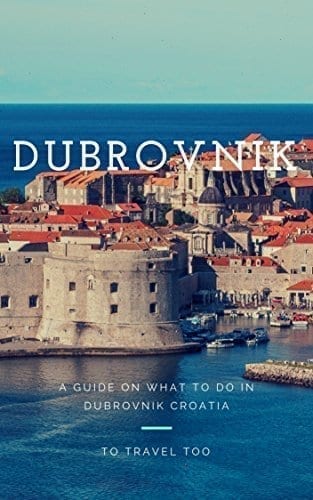 If you are interested in working with us check out our Partner With Us page.
We look forward to meeting you on the travel road sometime in the future.
Wishing you safe and healthy travels.
Jane and Duncan