Do you dream of travel?
Are you one of those individuals who constantly daydream about travelling the world, exploring new cultures, and embarking on thrilling adventures? If so, you're not alone! Many people dream of experiencing the wonders of travel but often feel overwhelmed when it comes to planning and executing their dreams.
Fear not, for this article is here to provide you with practical advice that will help turn your travel dreams into a reality. From budgeting tips to packing essentials, we've got you covered on everything you need to know before setting off on your journey. So grab your passport and let's dive into the world of practical travel advice!
Let's move your dream of travel to reality.
What are your top dream travel destinations? Where will you book a trip?
Could you travel solo? Here are our solo travel pros and cons so that you can make a fully informed decision.
This post may contain affiliate links. Please see our disclosure for more information. 
Read our article on How To Choose The Right Destination To Travel To
Travelling your own country and abroad is a dream most people harbour – and everybody loves travelling. People will travel for numerous reasons, including work and for the fun of exploring new places and experiences. The one thing you should do to ensure that your travel vacation is memorable and stress-free is to have a travel plan.
Planning Your Dream Places To Visit
Planning your trip can be intrinsically stressful. In addition, some people believe that travelling is expensive. You have to pay for tickets to your destination by air, rail or bus, spend on accommodation and food and you would probably like to include a tour of some sort as well. How do you book a world trip where you are away for months?
Fortunately, travel shouldn't be expensive, instead, you can have a dream vacation within and even outside the country without spending too much – on a reasonably low budget in fact! You can travel on the cheap, whether you are young, middle-aged or a retiree, as long as you invest in research.
You will also need some ingenuity to pull off the travel vacation of your dream especially if it is a world trip. Fortunately, to get you started on achieving your travel dream, here are a few tips you can follow.
Start Planning Your Dream Journey
Plan for your travel at least 90 days before your intended date of departure; this is even before you start saving for the trip. Create a detailed itinerary of places you would like to visit as well as the number of days you'd like to stay at each destination – and an estimated budget.
In general, most transportation providers like airlines and bus services have attractive early bird discounts for people who book tickets 90 days prior to departure.
In a few countries, you can even get discounts for advance bookings on railway networks. Such discounts can even be as much as 50%, while a few airlines will offer you 70% early bird discounts.
If you are considering hiring a car you should shop around and not just accept the first quote that you see online.  Most car rental companies want to see the credit card that you have booked the car rental on when you collect the car, they can refuse your car rental if you cannot show the original card.
We highly recommend that you read the conditions of the rental carefully.  When you collect the car, take photos with your mobile phone (the photos are time and date stamped) of all the dents and scratches the car may have as proof that they existed before your rental.
Save, But You Don't Need to be Rich to Trav

el
One of the best ways to save for travelling is by making travel a priority for you. Look at it this way, there will always be something you can spend your money on, but never enough for travel.
While you cannot anticipate every little detail about your trip, having a skeleton of the travel plans in place will allow you to plan accordingly – and figure out a few ways to save. Keep a close eye on your travel fund and work at constantly increasing it with regular additions from your paychecks. This discipline will also help you while on the road.
If you intend on travelling long-term, you'll realize that you need to make a few changes to your lifestyle, including reducing the different ways of self-pampering or indulging. Second, keep a close watch on your spending and see what spending habits you need to cut out or reduce. Third, you can sell off a few possessions you no longer use through a yard sale, instead of hoarding them.
For us a travel budget is important.
Optimize Your Flying Experience
One of the best ways to get fair flying rates is by signing up for airline newsletters and liking their Facebook pages for great early alerts on money-saving sales. As mentioned earlier, check out your chosen airline and see if they have any special early bird specials.
Fortunately, this is easy not only on commercial flights but even when looking for a quote on private jet charter flights to Houston by Stratos Jet Charters, for instance.
If you plan to travel to a foreign country, you can save lots of money by choosing off-line or indirect carriers. Indirect carriers operate flights only between your country and the hub. While you'll need to change flights to get to your destination, you'll likely pay 10 per cent lower than direct carriers.
Plus, if the transit time is over eight hours, you are offered free meals and accommodation during transit under a stopover paid by the carrier system. If you're lucky, you can use this time for short sightseeing breaks of the city.
On the other hand, offline carriers don't have a direct service in your country of origin. They fly you to a city where you can board their flights to your preferred destination. Offline carriers offer passengers discounts of as much as 30 per cent.
Save on Accommodation
Accommodation and hotel providers have fantastic discounts for clients who book in advance. The Internet and apps available in smartphones are great ways of browsing different hotel deals.
For the best deals, you need to invest some of your time comparing the prices offered by the same hotel on different websites. In addition, look out for sites of hotels with special offers not available if booking from another source. Some of the things you should consider include free breakfast for guests. 
Another option is to stay with locals free while couch-surfing. You can also leverage on the sharing economy to find cheap accommodation, rideshare options, tour guides and home-cooked meals.
Take Mass Transportation
Another huge travel expense people usually incur is taking cabs, which can wreak havoc on your budget. Instead, choose mass transit systems like shuttles, trains, and local buses, whenever possible. However, you need to lose your fear of getting lost in a strange city by taking a few simple steps.
When travelling, always carry with you a business card of wherever you are staying. In addition, carry the address in a local language that also includes some of the closest landmarks.
Fortunately, mass transit is also one of the best ways of fully exploring your destination. You have a chance of getting a glimpse of the real lives of natives of the places you are exploring. Plus, most public transit systems have passes that can help reduce the amount of money spent on local travel.
Do Not Skimp on Travel Insurance
We say 'if you can't afford travel insurance you can't afford to travel'.  Even on the shortest of trips you should consider travel insurance.
The best time to purchase travel insurance is when you start to pay deposits on flights, accommodation, cruises or tours.  You are then covered from that date if you have to cancel e.g. because of health reasons.  Please read your insurance policy guidelines carefully.  When you are travelling ensure that you know the 24-hour emergency number to use and that you have your policy number and details in a safe location so that you can access it quickly.
In Conclusion
You can travel without spending too much money – even on a budget! Unfortunately, many travellers falsely believe that travelling during the off-peak season can save them money. This can be disastrous for your finances and holiday – the peak and off-peak seasons are usually dependent on weather conditions.
Moreover, most attractions are closed in the off-peak season, depriving you of the joy of travelling. However, you can still travel during peak season without spending too much using the tips above.
What is stopping your dream of travel a reality?
More Reading: How we ditched the corporate world to live a life of travel
Pinterest
Are you on Pinterest? We are at To Travel Too and we have many travel-related boards check us out at Pinterest.  If you enjoyed our article why not pin it to your board?
To Travel Too Travel Shop
Travel smarter and safer with products from our To Travel Too Travel Shop.  If you are looking for the latest luggage, guidebooks or travel accessories we have you covered with over 800 travel products to choose from.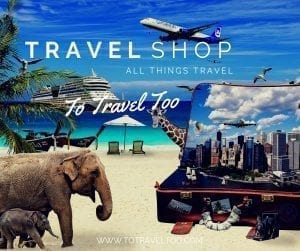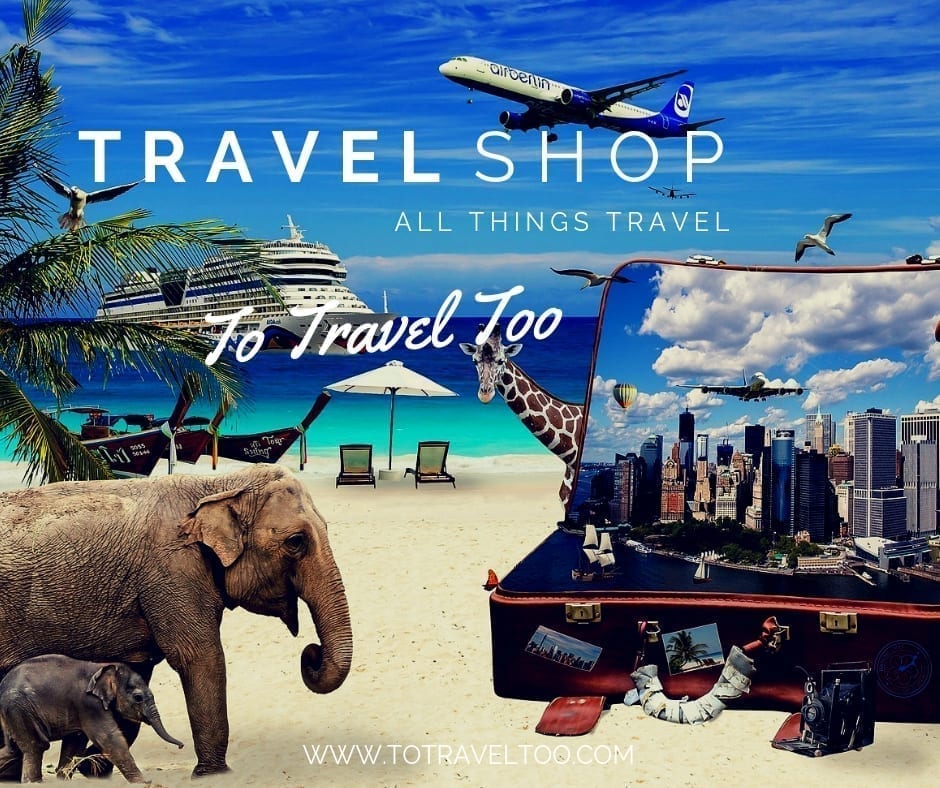 Conclusion
In conclusion, for those who dream of travel, it is important to remember that making your dreams a reality requires planning, determination, and flexibility. By setting realistic goals, creating a budget, and prioritizing experiences over material possessions, you can make your travel dreams come true. It may take time and effort to save money and research destinations, but the rewards of exploring new cultures and expanding your horizons are worth it. Remember to stay open-minded and embrace the unexpected challenges that may arise during your travels. With practical advice in hand and a sense of adventure in your heart, you can embark on unforgettable journeys that will shape you as an individual and leave you with memories to last a lifetime. So go ahead, chase those dreams!