Exciting things to see and do in Manizales, Colombia is the 1st part of Jo-Anne Vandierendonck's adventures to Colombia.
Jo-Anne, who is part of our To Travel Too community, has offered to be a guest writer and share her 3 weeks adventures in Colombia.  We were keen to hear Jo-Anne's story as Colombia is definitely high on our bucket list.  Is it on yours?  Once you read Jo-Anne's two-part story you will want to add it to yours!
This post may contain affiliate links. Please see our disclosure for more information.
As an Amazon Associate, we earn from qualifying purchases (if applicable).
If you haven't visited Colombia before we would recommend allowing 3 weeks to visit Colombia including Medellin, Salento, Cartagena and more.
Exciting Things To See and Do in Manizales
Arriving in Bogotá from Toronto, the politics of my home country greet me. A special lineup is dedicated to Canadians who must pay 160,000 pesos  (CAD$588) to enter; a reciprocity fee for the visa fees required for Colombians who visit Canada.
My introduction to the imposing landscape of Colombia comes quickly. There are concerns about my delayed transfer flight from Bogotá to Manizales.
La Nubia airport in Manizales is located on a small flat plain, surrounded by mountains. At an elevation of 2,160m, clouds, mists and nightfall by 7 pm can reduce visibility so significantly that the airport will not accept flights after 5ish. The weather has held though and I am captivated by the sight of the silver hue of the large lobed leaves of the Yarumo blanco trees as we approach Manizales.
Metered taxis await and it is a reasonable price of approx. 6800 pesos (US$2.50) for the 15-minute drive to my hostess's home. This is a different form of travel for me. I am staying as the guest of two Colombian sisters, so rather than my usual independent travel I am living the rhythms of their household.  All six sisters, nephew and brother-in-law are at the home, providing a happy, noisy cacophony of welcome.
Manizales is a town of approx. 415,000 people, built along the steep ridges of the Colombian Central Mountain range. To say it has difficult topography is an understatement. I have heard it described as 'exceptional', 'evil', 'difficult', and 'abrupt'. The 'faldas', steep elevations of pavement, are truly gruelling for me, yet I see women on high heels climbing and descending with apparent ease. The city is laid out with calles running north-south and carreras east-west. Streets are numbered. The busy Carrera 23 runs the entire length of the city and the Plaza de Bolivar in the heart of the city is between Carrera 21 and 22.
Original buildings built of mud and bamboo have been destroyed by natural disasters of earthquakes and fires. This has led to a modern city of high rise buildings with some notable exceptions.
Catedrál de Manizales– The 3rd largest in Latin America, where visitors can climb to the second level for lovely views of the surroundings and stained glass windows, and a delightful coffee shop 'Tazziolo Cafe' where I could sit leisurely at the side of a table of priests. For the more daring, climbs to the dome are available for a fee.
Plaza de Bolívar Manizales– is in the heart of the city in front of the Cathedral. It showcases the statue Bolívar Cóndor with its unusual body of a man with the head and wings of a condor. It is surrounded by attractive buildings of the Republican period of architecture. The State Government of Caldas building, across from the Cathedral, is a very attractive building of Spanish Baroque style. At the entrance is a tourist information office and free tours provide access to the lovely interior.
Parque Caldas Manizales is walking distance from the Cathedral. It is a small park full of elderly men catching up with friends and neighbours. It is in front of the Neogothic styled 'Iglesia de la Inmaculada Concepción' with its white exterior and striking contrast of a cedar wood interior, pillars and roof.
Also in walking distance is the Antigua Estación Del Ferrocarril Manizales. Originally a train station of the virtually defunct railway, it is now a university building. An old train car is now a restaurant on the site.
El Torre de Herveo 'Cable Tower' is on Santander Avenue which my hostess calls the spine of Manizales. It is a 54-meter-high tower made of about 1500 pieces of wood. It was the sole wooden structure of 376 in a cable used from 1915-1968.
After the cable system was closed, architecture students moved it to their campus of the National University to preserve it. This area is full of cafes and clubs that will keep your thirst at bay. It is popular with the many students in this city which has more universities per capita than any other in Colombia and is full of energy.
My favourite area of the city is El Chipre in the north-west part of Manizales, where families and friends fill the sidewalks and many ice cream shops and stands. For those with a sweet tooth, the speciality of this area is obleas, very thin round wafers filled with your choice of whipped cream, arequipe (thick caramel sauce) and berries. At 3200 pesos, (US$1.05) the obleas with cream and arequipe are a popular choice with my hostesses. Peanut coconut (mani coco) ice cream costs the same and also is a family favourite. On Sundays, it is incredibly full of locals who come to enjoy the incredible vistas.
The Torre de Chipre is a restaurant that provides even more magnificent views. The colours of the Colombian flag hang from the tower; yellow for the riches of gold in the earth, blue for the skies, and red for the blood lost obtaining freedom and independence.
The hospitality of the people in Manizales is incredible. Everyone I met went out of their way to ensure I enjoyed my stay. This is a city I would recommend as a base for exploring the incredible natural beauty that surrounds it.
Jo-Anne's Story
Born and currently residing in Southern Ontario, Canada, I grew up as part of a roving army family so home is wherever I am. I am a curious lifelong experiential learner hoping to make a difference in the world. My physical age is 62 while my spirit age changes with the activity at hand. My favourite destination is the next country on the travel horizon. I love learning as much as possible about the new location before my feet hit the ground; music, food, authors, language. I want the experience to be a cultural experience versus a photo collection.
Travel Details
I flew with Avianca from Toronto to Bogotá with a connecting flight to Manizales. My return flights were CAD$820.00. I was in Manizales area for about three weeks and the Pereira area one week.
Jo-Anne's Tips for Purchasing A Sim Card
Cell phones cannot be used within any of the banks. I learned when security staff came and informed me. I was going to purchase a SIM card for my cell but that is very difficult to do in Colombia. Locals have to provide photo ID, have their fingerprints and photo taken, plus provide Colombian references. I was told foreign visitors must first obtain official papers from the Registario government department to present to the phone companies. I didn't bother. I used my phone in WiFi areas. Along the street are vendors selling cigarettes, chips etc. They also have cell phones which you can pay to use for local calls.
What it cost Jo-Anne
I spent so little money approximately CAD $300 that I am embarrassed to admit it.  I brought gifts for each of the three households I stayed in but none of my hosts would accept any payment for food or lodging. Two of my hosts and their family members have been to my home in Canada and I hope will return so I can return the hospitality.  I found their hospitality almost a burden as it was impossible to contribute to any of the household costs. I paid for my food and drink when eating out but we rarely ate out. I paid for gas when touring in cars and paid for the transit van Manizales to  Pereira (10,000 pesos one way, approx USD3.50 about an hour) as well as any entrance fees (coffee park 50,000 pesos, USD16.50).  On my return to Canada, I created photobooks which I have mailed as thank you gifts.
Where to Stay in Manizales
Hotels available in Manizales:

Find the cheapest flights with Skyscanner our go-to when researching and booking flights worldwide.
Bus Travel in Colombia
For the latest bus schedules and ticket prices click here.
Travel Insurance
We recommend taking out travel insurance as soon as you book your flights and pay deposits on any cruises, tours or hotels.
Travel Shop
Travel smarter and safer with products from our To Travel Too Travel Shop.  If you are looking for the latest luggage, guidebooks or travel accessories we have you covered with over 800 travel products to choose from.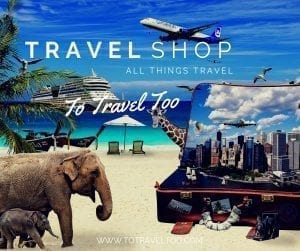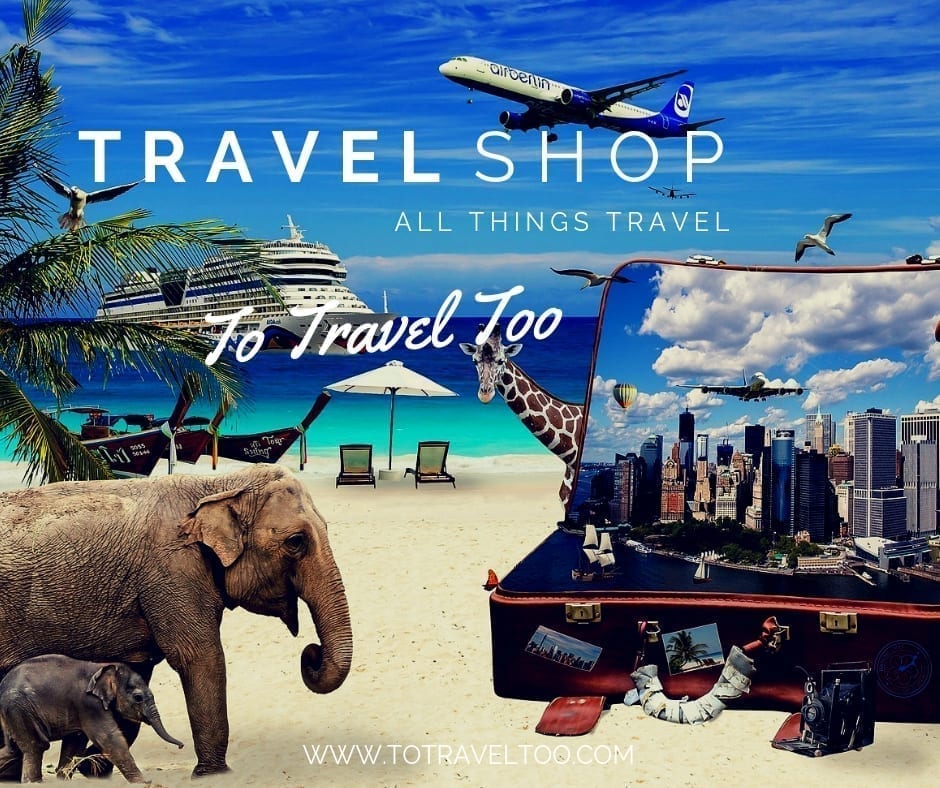 Pinterest
Are you on Pinterest? We are at To Travel Too and we have many travel-related boards check us out at Pinterest.  If you enjoyed our article why not pin it to your board?