Planning a visit to Ethiopia?
Ethiopia has been on our radar for the last 18 months so when Mike Jensen from The Adventourist reached out to guest write for us the top unforgettable activities to do in Ethiopia we jumped at the chance to hear what he had to say.  We hope you enjoy the article as much as we have.  Reading and learning more about Ethiopia has pushed this country a little higher on our travel wish list. Have you visited?
This post may contain affiliate links. Please see our disclosure for more information. As an Amazon Associate, we earn from qualifying purchases (if applicable).
Top Unforgettable Activities to Do in Ethiopia
Ethiopia is a land full of history, wildlife, culture, and religion. For me, it is one of the most unique countries in Africa. When you are there it feels like the Middle East and Subsaharan Africa were thrown together to create a culture all of its own. Ethiopia is the most populated landlocked country in the world and the people of Ethiopia are mostly orthodox Christians. They are stunningly beautiful, tall and slender, they carry themselves with confidence and they are very proud of their country.
Travelling around Ethiopia is rugged, fun and safe. You can not help but be part of the culture as it pulls you in on every drive, walk, meal or roadside stop. The people are kind and engaging and if you want a challenge, try and learn some Amharic, the national language, it is not easy.
So why travel to Ethiopia? Here are my top unforgettable tourist attractions in Ethiopia.
Hike Around The Bale Mountains National Park
Bale Mountains National Park – Image courtesy of WikiMedia
The Bale Mountains National Park is an 8-hour drive south of Addis Ababa, Ethiopia's capital. It is a naturalist's dream and is home to the highest incidences of endemic species of any land-based habitat in the world. That is something special right there.
You can organize to hike or ride on horseback through the park for anything between 2-13 nights, camping as you go. The park is designed for this with campsites 6 hours apart and local guides and horses to take you through the changes of the 5 unique habitats that call the area home.
As you walk around the mountains, past waterfalls and highland lakes, through dense forest, and amongst rock pinnacles etched out of the lava flows by millions of years of ice and wind, you will have the best chance to see the wildlife that calls the park home.
You could encounter animals in Ethiopia anything from the endemic Ethiopian wolves, mountain nyala and bale monkey to the olive baboon, warthog, rock hyrax, Starck's hare, klipspringer, grey duiker, African wild dog, giant forest hog, leopard, endemic and migratory birds, and the rare black-maned lions.
If camping isn't your style, you can arrange to stay in a bit of luxury at Bale Mountain Lodge and from there, drive or take day hikes into the park to experience everything it has to offer.
The best time to go is in the dry season between October and April but if you want to see the amazing meadows of Bale in bloom, June is your time.
Travel To The Churches of Lalibela – a must see in Ethiopia
The Churches of Lalibela – Image courtesy of Pixabay
Lalibela is in Northern Ethiopia and is a 14-hour drive from Addis Ababa usually taken over two days. It is a place of pilgrimage for Orthodox Christians and was built in a layout that was meant to be a symbolic representation of Jerusalem. One cluster of churches represents earthly Jerusalem and the other cluster, heavenly Jerusalem. There is a trench between them that represents the river of Jordan.
The town is host to eleven monolithic churches, each carved out of 'living rock' and play an important part in rock-cut architecture. These churches were built using only hammers and chisels between the twelfth and thirteenth centuries, although this is still up for debate.
The eleven churches are a UNESCO World Heritage Site and the most impressive of these monolithic creations is the Church of Saint George or Bete Giyorgis. It is by far the most well-known church in the area and has been referred to as 'the eighth wonder of the world'.
Travelling to Lalibela is like taking a step back in time and walking around and inside the churches is an experience of its own.
Erta Ale – one of the top places to visit in Ethiopia
Erta Ale literally means smoking mountain in Amharic and it is just that. It is a volcano that holds the longest existing lava lake which has been going since 1906. Erta Ale is found in the Danakil Depression in northeastern Ethiopia and it is not a trip for the faint-hearted.
You hike up the volcano under armed escort just as the sun sets in order to escape the heat of the area. Once you have reached base camp, it is a few more minutes until you can gaze down on the ever-mesmerizing sea of lava. It truly is an experience to behold.
Danakil Desert – a must-see in Ethiopia
Danakil Desert – Image courtesy of Pixabay
The Danakil Desert is one of the hottest places on earth and regularly reaches temperatures of 50 degrees Celsius. The area is home to Erta Ale mentioned above and the Danakil Depression, a depression that sits 125 meters below sea level and is inhabited by a few Afar people who engage in salt mining and has dubbed the area 'the gateway to hell'.
In the heart of the depression lies Dallol, a place full of salt mines and a landscape awash with different colours that make you feel like you are in a watercolour painting.
If you are up for roughing it a bit, this is a truly mind-blowing trip that will put you in parts of the planet you wouldn't have imagined or thought existed.
Lake Tana – top thing to do in Ethiopia
Fisherman on Lake Tana – Image courtesy of WikiMedia
Lake Tana is an hour's flight  (airport code BJR) or a day's drive from Addis and is the biggest lake in Ethiopia and the source of the Blue Nile. That is not, however, its only claim to fame. Around the lake, centuries-old monasteries are dotted on its islands and hold a depth of history for anyone to get their teeth into.
The remains of Ethiopia's historical religious treasures and ancient emperors are kept in these isolated island monasteries and some are designed for only men or women, so be sure to check before you visit. The monasteries were built over previous religious sites and it is said that the Virgin Mary and the Arc Of The Covenant were once on Tana Qiros Island.
There are 19 or so monasteries to visit while on Lake Tana and the lake itself is also exceptionally beautiful and home to a lot of birdlife.
Ethiopian Food – Try The Local Cuisine
Cuisine of Ethiopia – Image courtesy of WikiMedia
The traditional food in Ethiopia is not for everyone although it is delicious. The main meals are spiced stews made up of meat, chickpeas, lentils or okra. These are all served separately on injera, which is the staple carbohydrate of Ethiopia. Injera can be hard to get your tastes around and it is extremely filling. It is a kind of sour-soda pancake and all the aforementioned curries are served on injera with some extra on the side that act as your utensils.
Ripping up a piece of injera with your hands, you then take it to the smorgasbord of stews and pick up whatever you fancy and eat. Local cuisine is found everywhere and you will not be short of it on your journey. If it is not to taste, don't worry, some European options will be available.
A Coffee Ceremony in Ethiopia
Image courtesy of Pixabay
Ethiopia is known as the birthplace of coffee. There is a story of a goat herder called Kaldi who noticed how excited his goats became after eating the berries. This is just a legend and only appeared in a text in 1671, but regardless it is a great story and Ethiopians take their coffee seriously.
Being part of a coffee ceremony is a must in Ethiopia and is an honour for the woman of the house to perform. The ceremony begins with the spreading of fresh grass and flowers on the floor while burning frankincense. The coffee beans are then roasted and guests are invited to savour the smell when ready. The beans are ground with a mortar and pestle and added to a traditional coffee pot that in the old days used horse hair as a filter. Coffee in Ethiopia is served with sugar, rue, and popcorn as a snack and it is a tradition to have 3 rounds as the last to convey a blessing.
Mike's Bio
Mike is addicted to both adventure and travel, so decided to combine the two to form TheAdventourist. There he shares his journey from one adrenaline rush to another, always exploring new places as he goes. You can find him sharing his travels on Facebook. 
Essential Visitor Information For Visiting Ethiopia
Where is Ethiopia
Ethiopia is a land-locked country in the Horn of Africa. 
For further information on Ethiopia, we recommend Lonely Planet Ethiopia.
Getting In Ethiopia
Addis Ababa is the capital of Ethiopia.  The International Airport in Ethiopia is 6 km South-East of Addis Ababa.
Cities in Ethiopia
The four major Ethiopian cities are:
Dire Dawa has an International Airport the other cities are serviced by domestic carriers.
Compare flight prices with Skyscanner on flights into Addis Ababa.
Ethiopia Travel – Things to do in Addis Ababa
For the latest tours available in Ethiopia:
Where to Stay In Ethiopia
For the latest deals on hotels in Addis Ababa and throughout Ethiopia:

Ethiopia Weather
The dry season is the best time to visit and this runs from October through to February.
Avoid the monsoon season from June to September.
Ethiopian Visa
Do you require a Visa for Ethiopia?
You may enjoy reading How We Ditched The Corporate World To Live A Life of Travel
Travel Insurance
We recommend taking out travel insurance as soon as you book your flights and pay deposits on any cruises, tours or hotels.
Pinterest
Are you on Pinterest? We are at To Travel Too and we have many travel-related boards check us out at Pinterest.  If you enjoyed our article why not pin it to your board?
To Travel Too Travel Shop
Have you visited our Travel Shop? We have over 800+ travel products. Click here to see the range available.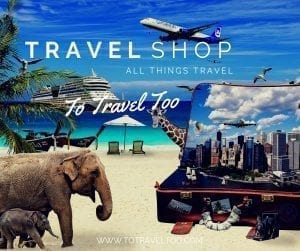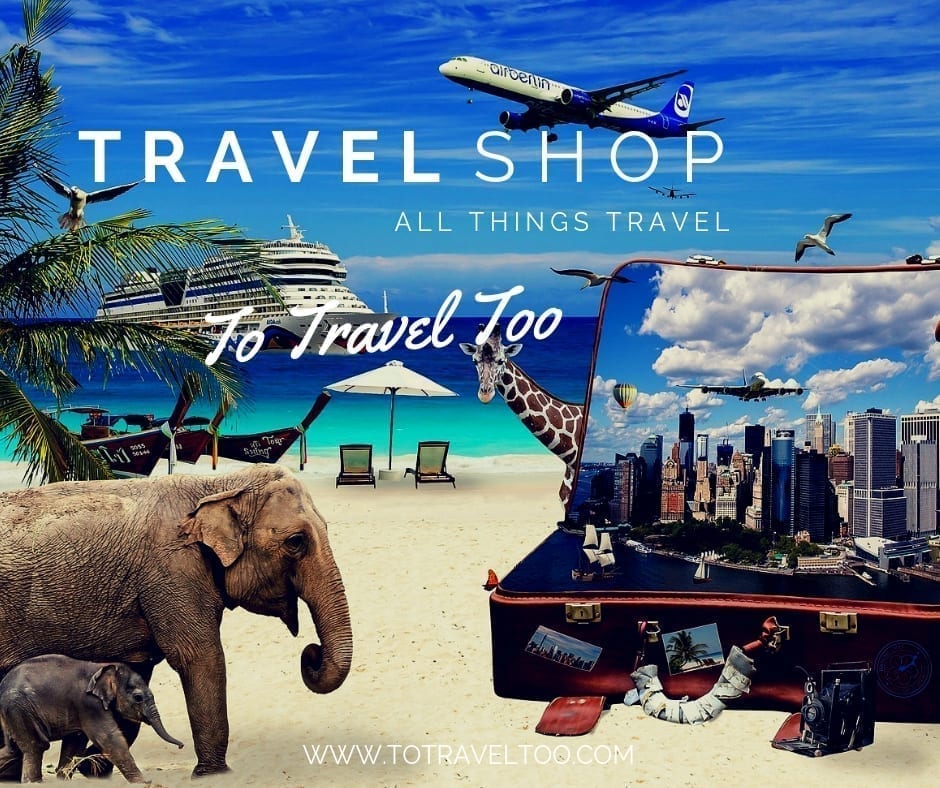 Final Words:
We hope you have enjoyed our article on places to visit in Ethiopia. If you have visited we would love to hear from you.
Travelling onto Jordan here is an article that may interest you:
Top things to do in Petra – The Lost City of Jordan