Italy, a country renowned for its art, history, and divine cuisine, is also home to some of the most stunning lakes you'll ever see. 
Whether you're an avid photographer looking for your next big shot, a nature lover seeking tranquillity, or a wanderer yearning for captivating landscapes, the Italian Lakes have you covered. From the glamorous and sophisticated Lake Como, the largest and most visited Lake Garda, to the less-known but equally mesmerizing Pragser Wildsee, these bodies of water offer more than just a feast for your eyes. 
Dive in as we explore the best 7 Italian Lakes that should be on every traveller's bucket list. Get ready for an adventure you'll remember for a lifetime!
7 Best Italian Lakes
Discover the beauty of Italy's vast lake scenery, with over 1000 breathtaking options to choose from. We understand that selecting the perfect lake can be overwhelming, so we've carefully handpicked a selection of Italy's finest. 
1. Lake Como
Lake Como is a stunning destination located in the Lombardy region of Northern Italy. Nestled in the foothills of the Alps, it has captivated travellers for centuries. This famous Italian lake attracts both celebrities and international vacationers with its breathtaking scenery and charming towns.
The best time to visit Lake Como is from April to October when you can expect warmer weather.
One of the remarkable aspects of Lake Como is the opportunity to explore historic villas once inhabited by elite residents. These villas offer a glimpse into the opulent lifestyles of the past. You can easily take a Lake Como boat tour to visit these villas and learn more about them
While the rich and famous enjoy the luxurious chateaux, high-end boutiques, and waterfront cafes and restaurants, Lake Como is not exclusive to royalty. Regardless of your status, you can soak in the remarkable views and explore the lovely towns that line the lakeshore. 
For outdoor enthusiasts, Lake Como provides ample opportunities for hiking, mountain biking, and water sports. 
Explore Lake Como towns like Como and Bellagio, known as the Pearl of the Lake. Como, in particular, is famous for its silk production, offering an array of boutiques and shops where you can find high-quality silk items.
To complete your experience, don't miss the chance to indulge in the region's delicious cuisine. Around Lake Como, there are numerous establishments offering exquisite meals that will satisfy any palate.
2. Lake Garda 
Lake Garda, located in northern Italy near Milan, is renowned for its stunning landscapes and vibrant atmosphere. 
As the largest lake in the country, it captivates both locals and tourists with its mild climate, providing warm summers and mild winters throughout the year. 
Lake Garda satisfies the palates of wine enthusiasts. The surrounding area boasts numerous vineyards and wineries, producing some of Italy's finest wines. Embark on a wine-tasting adventure and indulge in the tantalizing flavours and aromas that the region has to offer. 

Whether you're looking for thrilling water sports or a peaceful boat ride, Lake Garda has something for everyone. Sailing enthusiasts can take advantage of the crystal-clear waters and consistent winds, making it an ideal destination for this exhilarating activity. Additionally, kayaking, paddleboarding, and windsurfing are popular choices for those looking to explore the lake's beauty. 
Beyond its aquatic allure, Lake Garda charms visitors with its breathtaking mountain vistas. Nestled among these awe-inspiring landscapes is a collection of picturesque towns and villages, each exuding its own unique charm and rich history. 
With its ample opportunities for outdoor recreation, stunning mountain scenery, and remarkable wine culture, Lake Garda stands as an alluring destination for travellers seeking a memorable experience in Italy.
3. Lake Orta
Lesser-known but incredibly beautiful, Lake Orta deserves a spot on your Italian lake bucket list. Situated in the Piedmont region, this hidden gem is often overshadowed by its more prominent neighbours, but its charm is second to none.
Lake Orta's picturesque beauty has been an inspiration for poets and writers, earning it the nickname "The Romantic Lake." As you stroll around the tranquil shore, you'll likely feel as though you've stepped into a postcard, with its azure waters set against a backdrop of lush greenery and snow-capped mountains.
The lake's centrepiece is the enchanting Isola San Giulio, a small island home to an ancient basilica and a quaint village. A boat ride to this magical island is a must-do on your Lake Orta visit.

Orta San Giulio, the lake's main town, is a charming maze of cobbled streets, inviting cafes, and delightful shops. It's the perfect place to relax and soak in the serene ambience.
For the active traveller, the surrounding hills offer excellent hiking trails, while the lake itself is ideal for swimming and boating.
Despite its peacefulness, Lake Orta is not lacking in cultural experiences. Its history, rich in art and spirituality, can be witnessed in the numerous beautiful churches and chapels dotted around the lake. And of course, don't miss trying the local cuisine, with its delightful flavours that perfectly complement the region's wines.
4. Lake Maggiore
Lake Maggiore, nestled in Northern Italy, is a true gem that beckons travellers from all over the world. With its breathtaking natural beauty, delightful lakeside towns, and an array of attractions, Lake Maggiore offers an experience like no other.
The region is also renowned for its charming towns and villages that dot the landscape. Among these, the beloved town of Stresa steals the spotlight with its luxuriant gardens and whimsical villas. 
No visit to Lake Maggiore would be complete without exploring the legendary Borromean Islands, which lie at the heart of the lake. These islands boast lush botanical gardens, historical palaces dating back to the 1600s, and even a fascinating Umbrella and Parasol Museum. 

One of the main highlights of this lake is its incredible hiking trails. Surrounded by mountains, these trails provide the perfect opportunity to immerse yourself in the stunning lake views from a whole new perspective. But that's not all; water enthusiasts can also partake in various activities such as swimming, fishing, and kayaking, adding a splash of excitement to their Lake Maggiore adventure.
And let's not forget about the food! Lake Maggiore is renowned for its delicious cuisine, particularly its seafood delicacies
5.  Lake Misurina
Tucked away in the Dolomites of Veneto, Lake Misurina is a sparkling gem that deserves a spot on every traveller's Italian Lakes itinerary. Often referred to as the "Pearl of the Dolomites", its mesmerizing beauty is enhanced by the towering mountains that serve as a dramatic backdrop to its tranquil waters.
Lake Misurina is not just visually stunning – it also boasts a unique microclimate renowned for its therapeutic properties. The lake's air is particularly recommended for those with respiratory problems, adding an unexpected health benefit to your scenic visit.
For the active traveller, Lake Misurina is a hub of outdoor adventures. In the summer, the lake's clear, calm waters are ideal for boating, while its surroundings offer countless opportunities for hiking and mountaineering. 
Winter transforms the region into a snow-blanketed wonderland, perfect for cross-country skiing and other winter sports. Near the lake, you'll find the renowned Three Peaks of Lavaredo, offering challenging climbs and breathtaking views.
But Lake Misurina isn't just about nature and sports. The lake's surrounding area is sprinkled with charming hotels and restaurants where you can unwind and sample local culinary delights. Don't forget to visit the historic Misurina chairlift, which can whisk you up to the peaks for an even more spectacular view.
In essence, Lake Misurina offers an unparalleled blend of natural beauty, health benefits, outdoor activities, and culinary experiences.
6.  Lake Iseo
Lake Iseo, nestled between the serene Lakes Como and Garda, remains undiscovered by many. With its picturesque backdrop of towering mountains, rolling hills, and absence of crowds, it exudes a tranquil and laid-back charm.
Hiking enthusiasts will delight in the abundance of trails crisscrossing the beautiful countryside surrounding Lake Iseo. The "Sentiero del Viandante," popularly known as the Wayfarer's Trail, leads you through grapevines, olive groves, and fragrant greenery.
This hidden gem is a haven for culture and history enthusiasts, offering a plethora of intriguing historical sites and museums to explore. One of the notable attractions is the Pyramids of Zone, awe-inspiring geological formations standing over 15 meters tall. Embark on a hike to their summits for breathtaking views of the lake and surrounding mountains.
Additionally, the nearby Franciacorta wine region beckons with its superb wines and culinary delights. Along the lake shore, charming towns and villages showcase traditional architecture, vibrant local markets, and celebratory festivals.
The southern shore is graced by the town of Iseo, a beloved destination renowned for its lakefront promenade and charming old town. As the largest lake island in Europe, Monte Isola attracts visitors with its meandering streets, vibrant houses, and breathtaking vistas.
7.  Pragser Wildsee
Pragser Wildsee also referred to as Lake Braies, is an alpine gem nestled within the breathtaking Dolomites. 
During the winter months, the lake transforms into a winter wonderland as snow blankets the surrounding peaks and the waters freeze over. Immerse yourself in a fairytale-like ambience and delight in a plethora of winter activities, including skiing, snowboarding, snowshoeing, ice skating on the frosty lake, and even the thrilling sport of snow-kiting.
In summer, the landscape springs to life with lush greenery and a vibrant display of wildflowers. Discover the splendour of the Dolomites through epic hikes, complete with traditional mountain huts and captivating local legends. 
Not just a haven for nature enthusiasts, the area also boasts cultural and historical significance. Immerse yourself in the local heritage by exploring museums and churches that reflect the rich tapestry of the region.
Whether you decide to visit during the winter or summer, Pragser Wildsee provides a remarkable opportunity to reconnect with nature.
Final Thoughts On The Most Beautiful Italian Lakes
In conclusion, Italy is a treasure trove of spectacular lakes, each with its unique charm, history, and natural beauty. Whether it's the glamorous allure of Lake Como, the thrilling outdoor pursuits at Lake Garda, or the tranquil serenity of Lake Orta, these Italian Lakes offer something for every traveller. 
From the majestic mountain backdrops to the quaint, character-filled towns, Italy's lakes are a paradise for nature enthusiasts, history buffs, and culinary explorers alike. 
So, pack your bags, grab your camera, and prepare to be spellbound by the beauty and rich cultural experiences awaiting you at the Italian Lakes.
General Travel Information for Visiting The Italian Lakes
For flight bookings to Italy check availability and prices here
Which Airports are the closest to the Lakes:
Lake Como – Milan Malpensa
You can book a private transfer here from Milan Malpensa to Como

Lake Garda – Milan Linate, Milan Bergamo, Verona
Lake Orta – Milan Malpensa
Lake Maggiore – Milan Malpensa
You can book a private transfer here from Milan Malpensa Airport

Lake Misurina – Bolzano/Bozen
You can book a private transfer here from Venice to Cortina D'Ampezza (which is 15 km away)
Lake Iseo – Milan Bergamo
You can book a shared bus transfer to Brescia which is 33 km away from Milan Bergamo Airport here

Pragser Wildsee – Bolzano/Bozen
For train travel throughout Italy, you can book tickets here.
Car rental is available from airports in Italy. For the latest deals click here.
You can organise an International Drivers License online in minutes. More details here.
Accommodation Around The Lakes and In Italy

Travel Insurance
World Nomads offers simple and flexible travel insurance. Buy at home or while travelling and claim online from anywhere in the world.
Related Reading: How to Avoid Getting Lost in Venice
This post may contain affiliate links. Please see our disclosure for more information. As an Amazon Associate, we earn from qualifying purchases (if applicable). 
Do you need a Visa?
To Travel Too Travel Shop
Travel smarter and safer with products from our To Travel Too Travel Shop.  If you are looking for the latest luggage, guidebooks or travel accessories we have you covered with over 800 travel products to choose from.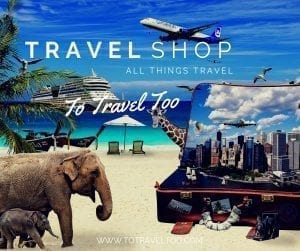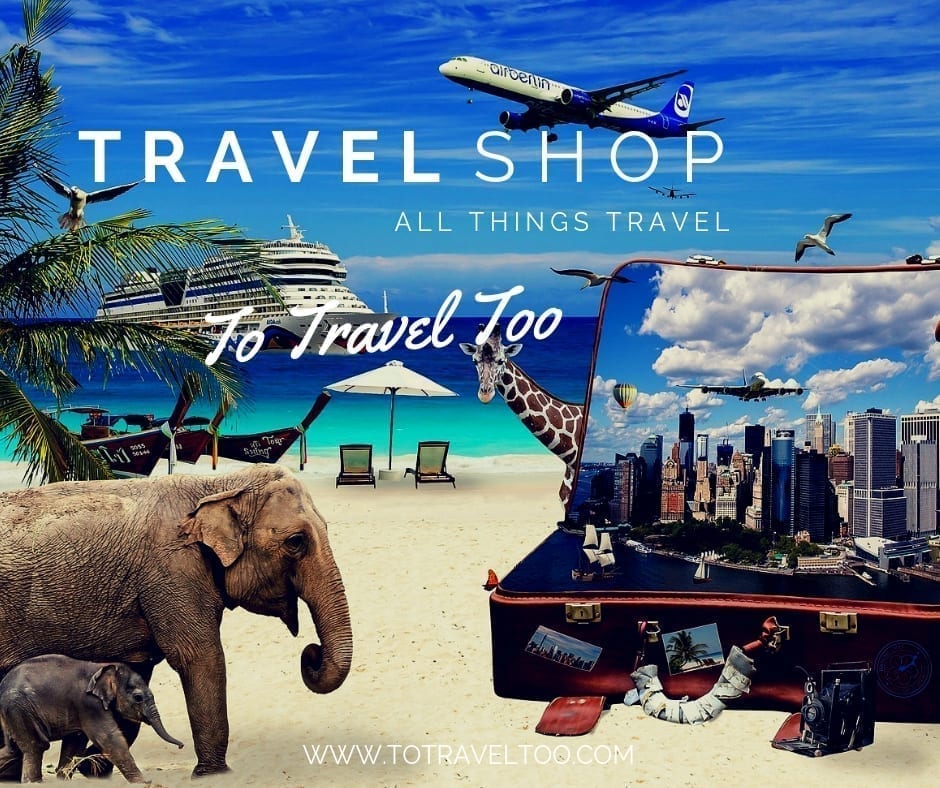 Pinterest
Are you on Pinterest? We are at To Travel Too and we have many travel-related boards check us out at Pinterest.  If you enjoyed our article why not pin it to your board and read it later?