Thailand is world famous for its flavoursome cuisine.
One of the best things to do in Chiang Mai is A Chef's Tour – Chiang Mai Food tour, especially if you are like us, and you are a fan of the freshness and flavours of Thai cooking. I (Jane) am a vegetarian and I adore Thai dishes as I get a balance of protein and vegetables that suits my diet.
Jamie Green, one of the co-founders of A Chef's Tour, reached out to us to see if we would like to experience their popular lunchtime Chiang Mai Food Tour. Who could resist such an offer? A Chefs Tour is the best food tour in Chiang Mai.
We were heading to Chiang Mai and we were looking at what to do in Chiang Mai once we arrived. The timing was perfect. Our Chiang Mai street food tour was sponsored by A Chef's Tour, as always, our opinions are our own.
Check out our YouTube video on our fun day out in trying the best food in Chiang Mai: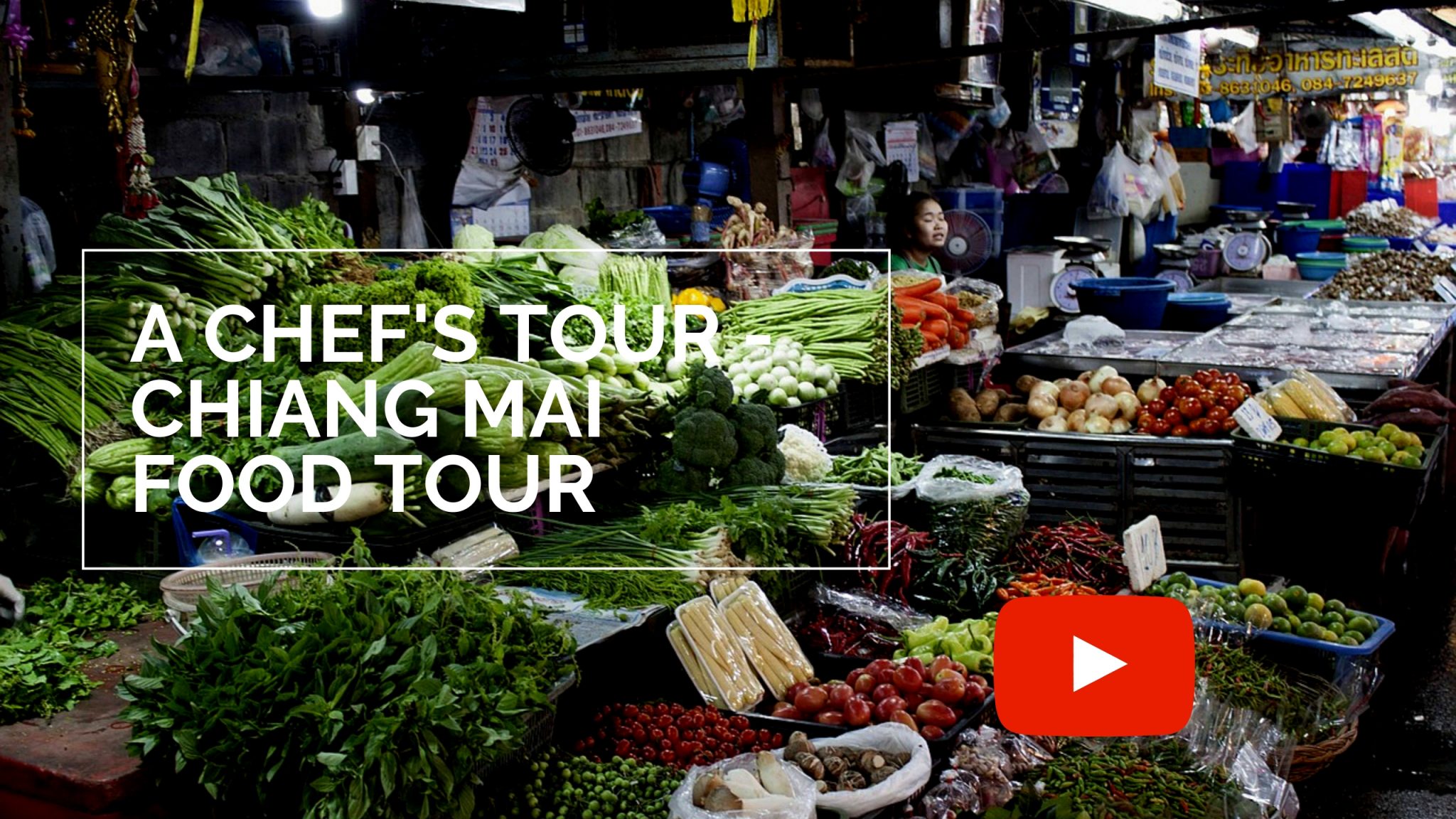 You can book your own A Chefs Tour in Chiang Mai here: (NB your tour may differ slightly to the one we experienced)
Experience over 15 Northern Thai dishes and snacks
Ride around in a private red deang truck
Discover the history and culture of Thai cuisine
Eat with locals at hidden street joints
Come away with a deeper understanding of Thai Northern culture
All About Our A Chef's Tour – Chiang Mai Food Tour
Our Chef's Tour was a 4-hour lunchtime tour, luckily we had no breakfast as we had heard about the amount of food that was included in the tour.  Our transport around Chiang Mai was by the famous red Daeng trucks.  Not only did we get to try a lot of Chiang Mai food but we learnt about the history of Northern Thai cooking and how the Burmese influences have created a unique cuisine that is quite different from the other areas of Thailand.
Our very experienced and knowledgeable guide Moui had us hanging on every word as she spent the next 4 hours talking about what she loves to talk about the best – northern Thai food and Thai cooking.
The tour started at 10.00 am from the Wat Lok Molee Temple at 298/1 Manee Nopparat Rd Chiang Mai. The temple's actual construction date is not available, but it was first mentioned around 1367.  We suggest you get there early, there is plenty to explore and there are some excellent photo opportunities to be had. Wat Lok Molee has one of the largest chedis in Chiang Mai.  A chedi is also known as a stupa or pagoda and would have originally housed the relics of Buddha. The meeting place is at the 4-headed statue to the left of the gates on entry.
This post may contain affiliate links. Please see our disclosure for more information. As an Amazon Associate, we earn from qualifying purchases (if applicable).
As we travelled to our first stop Moui explained about the arrival of the Chinese Muslims from Yunnan province and how they settled in Northern Thailand during the 19th century. The Burmese influence is evident in the soups, curries, and rice and noodles that are used in the dishes. Thai cuisine is made up of spicy, sweet, sour and salty that livens up each dish that is lovingly prepared.
Fittingly, our first dish is Khao Soi which arrived in Northern Thailand with the arrival of the Chinese Muslims from the Yunnan Province. Khao soi is a mix of curry spices from Muslim cuisine combined with noodles from Chinese cuisine.  Do not confuse it with laksa! BTW we cannot get enough of Khao Soi. Khao Soi is the best street food in Chiang Mai.
Stop #1 
One of the best Chiang Mai restaurants for Khao Soi is Khao Soi Lumduan Faham 2.
Address: 6/1 Moo 3 Chiang Mai Lampang Superhighway Road T. Chang, Phueak A. Muang. Chiang Mai.
There was a choice of Khao Soi beef or chicken and for vegetarians –  spring rolls.
There were four of us on the tour, and up to this stage, everyone was chatting and very talkative.  There was a deafening silence after the first mouthful of Khao Soi. I (Jane) being the vegetarian amongst the group, took my first bite of the spring rolls, and went aaahhh!  the crispness of the spring rolls and the delicate flavours of the vegetables and the right amount of spice had me quiet as well!  There were enough spring rolls to feed all four of us.  I asked Duncan and the other couple in our group to describe the dish in one word – "divine, transcendent and delicious".  They all agreed that the restaurant had 'nailed it'.
Khao means 'rice' and soi means 'cut noodles in small pieces'. There is a right way to eat Khao Soi.  The dish must have an added side dish of shallots and sour mustard greens.  You should squeeze the lime over the dish, add the pickles and then add the shallots.  Try the dish first before you add extra chilli, you may find that you do not need it.  The chilli is quite spicy.  The curry paste is a special sauce that is made with black cardoman from the Yunnan Province and ginger and turmeric.  The crispy noodle must be light.
The restaurant has been in the hands of the same family since 1943 and this is their second location. It is very popular and we would recommend reservations be made in advance.
Stop #2 
Location of Thanin Market:  169 Ratchapakhinai Road, Tambon Chang Phueak, Amphoe Mueang, Chiang Mai
We spent the next 2 hours in 'foodies heaven'.  The old cliches come to mind:
a never-ending assault on your senses
an explosion of sensory overload
tantalizing dishes that make an indelible impression on my mind
Moui certainly knew all the best stalls and she appeared to be like a celebrity to the owners.
The first stop was to try a Northern Thai delicacy – Saioun Sausage.  Sai means 'intestine' and the sausage contained not only the intestine but pork meat, chilli, garlic, shallots, lemongrass, kafir lime leaf and salt.  The stall is open from 4 am to midnight. On a normal day, 1500 sausages are sold and on a busy day 3000. Can you imagine making all those?
You will notice on the sign above the sausage seller a blue bowl – this is similar to a Michelin Star rating. You know you are eating the 'best of the best'.
As we passed by the 'deep fried pork skin' stall we stopped in amazement.  The pile of sizzling pork skin was getting taller and taller by the minute, we were expecting it to topple over.  Check our video out to see how it is prepared.
The boys were treated to pigs' brains wrapped in banana leaves and a special dish of pork curry as we wandered down the row of all types of cooked meat and fish. The pork curry we learnt was a dish that was prepared for special events and it was accompanied by sticky rice.  The sticky rice is first soaked for 3 – 4 hours, then it is cleaned and rinsed through before it is steamed for about 30 – 45 minutes.  15kg of sticky rice is made on a normal day and during the holidays 30kg is made.  The sticky rice is rolled into a small ball before you dip it into the special sauce which was made with garam marsala, the sweetness of palm sugar, tamarind and sliced ginger.
"Would you like to taste deep-fried bamboo worms?" asked Moui.  Once again the boys tried the deep-fried worms, they definitely are an expensive delicacy costing THB2600 (USD82) per kg.  They are deep-fried for approximately 5 minutes. Looks like we girls are a little less adventurous when it comes to trying out new food experiences.
After tasting all these delicacies Moui motioned the group to visit a stall that sold fermented tea leaves made from Assam tea and kaffir lime.  To aid digestion you chew this after every meal.
Moui showed us a pack of buffalo skin which you eat with curry or use it to dip into sauces.  The buffalo skin is first boiled till it is opaque and then dried in the sunlight till it forms a texture like cake.  It is then cooked on a charcoal fire. We were certainly experiencing new local dishes.
Did you know that the Portuguese bought Chilli to Thailand?
Over the next half an hour we tried the different types of basil, and learnt that banana flowers aid breastfeeding and that paksiangda (bitter greens), when used in stir fry curries, is good for diabetes.  In this section of the market, it is more like a herbal pharmacy than a green market.  If you have issues with blood pressure or hormonal imbalance try finger root instead of ginseng. Our mouths were exploding with flavours, sweet, sour and salty but it wasn't till we all tried the small pepper that we found something quite powerful – an anaesthetic – it did not take us long to experience its effects. Unfortunately, it did not stop us from talking.
After trying deep-fried bamboo worms, Duncan did not hesitate to taste the deep-fried silkworms.  They had a creamy texture and were high in protein.
Next up was the meat section, if you are a vegetarian or a bit queasy around raw meats you may want to avoid this section. On display were all parts of pigs, chickens, and cows.  If you are heading to the markets to buy seafood you will find it quite expensive as it has to travel to Chiang Mai by road.
Moui gave us the opportunity to taste century-old eggs, there were salty eggs one-month-old and bright pink eggs that took our attention but when we found out that they were 3 months old we politely refused.
The market is not only a green market but it has an extensive section for cooked local dishes from vegetarian dishes to meat and chicken curries. If that is not what you fancy how about buffalo with chilli?  Check our Youtube video to see Duncan trying this local delicacy.
It is thirsty work trying all these new flavours and what better way to quench our thirst was to try Butterfly Pea Blossom Tea and Rozelle Juice. Butterfly Pea Blossom tea has a range of health benefits from lowering your cholesterol levels, to stress reducing, helping bring your fever down and it tastes wonderful and refreshing.
Rozelle Juice is refreshing and it too has specific health benefits such as it is an immune system booster, contains a range of vitamins and minerals, protects your heart and strengthens your bones.
Time for some sweetness after all the savoury.  By this stage, we were struggling to eat or try anything else but we soldiered on. We tried banana cake, coconut cake, mungbean cake and even tako, a Malaysian sweetcorn and coconut milk treat and a crispy cream crepe which had an egg yolk topping over coconut meat. To finish off our dessert range we enjoyed some rambutan and the queen of fruit – the mangosteen (our favourite).
Thinking that was the end of the tour we were surprised to find that there were 2 more stops.
Stop # 3 
We were headed to the Nimman neighbourhood, an upmarket area of Chiang Mai to try the grilled chicken and papaya salad from a popular local Chiang Mai restaurant.
Location of Kai Yang Wichernburi: Nimman Soi 11.
The restaurant is always popular and busy we found out from Moui.  Along with the grilled chicken, Moui order a vegetarian papaya salad which was the lightest, freshest and tastiest we have ever had. We only nibbled on the dishes and had them put in to takeaway containers for dinner that night.
Stop #4 
We were thinking of pulling out of the final stop because we could not eat another thing. Moui assured us that after a short walk, we would enjoy the final offering.  We entered what seemed to be a private driveway and a personal home.  A small verandah had a small seating area.  But before entering we had to 'ring the bell' positioned at the left-hand side of the driveway entrance.
We were in 'ice cream heaven'. Ring The Bell Icecream located at Nimman Soi 5 is famous for its ice cream.  There is a range of yummy icecreams and it is on an honour system.  You place your money in the small box provided and try and make your choice from the many flavours available.
So what was our favourite? Passionfruit for Jane and Durian for Duncan.
What a way to end one of the best food tours we have been on.
What did we think?
Chiang Mai Thailand we are in love with you! Northern Thai dishes are flavoursome, and wholesome and we love the four 's' that go into each dish – spicy, sweet, salty and sour.  If you are hesitant about eating Chiang Mai's street food, do not be, maybe try a street food tour such as A Chef's Tour to understand more about local cuisine.  The markets have some of the best Thai food that is really tasty and good value. It is Thai cooking at its best.
Our thanks go to Moui for such an interesting 4 hours of learning and tasting.  Thanks to A Chef's Tour for reaching out to us and letting us taste Chaing Mai's best food.  We look forward to trying more of their unique food tours around the world.
More Reading: At least 6 reasons to visit Bangkok
Best Vegetarian Restaurants in Bangkok
If you enjoyed our article why not PIN it for later: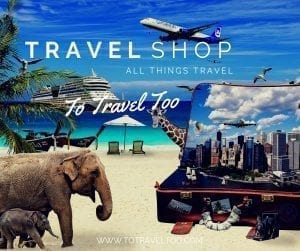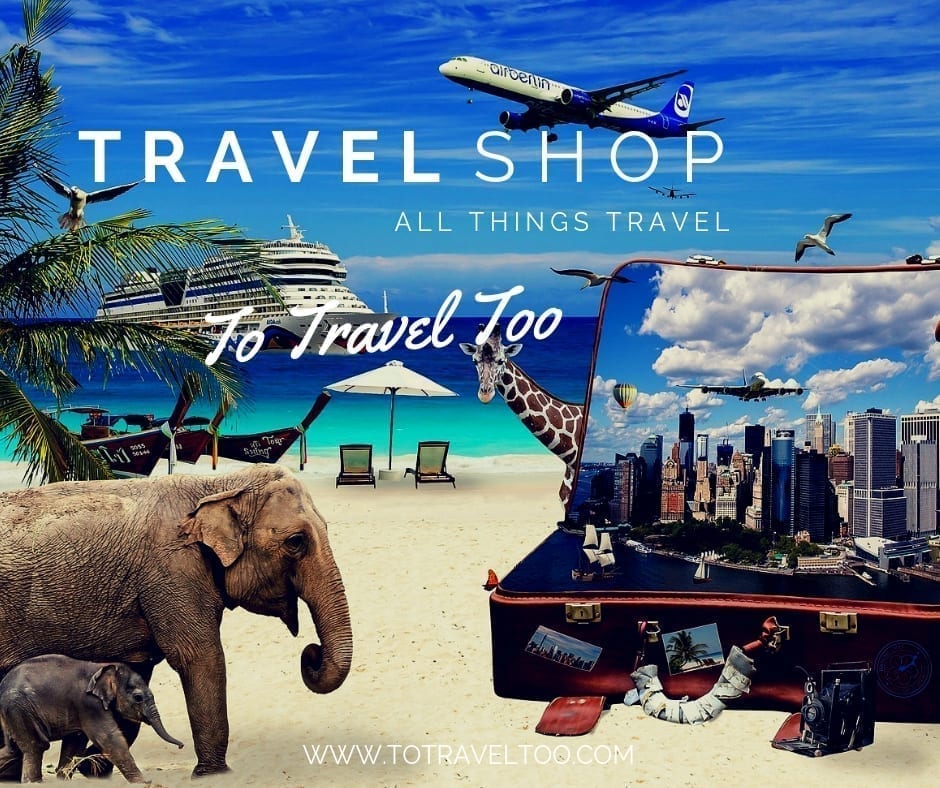 Do you know our story on how we ditched the corporate world and now spend all our time travelling the world?  Read here about 'our power of change'.
Did you know that you can take our article with you offline? By downloading our article through GPSmyCity you can enjoy our article offline. Click the link below to find out more.
We used Skyscanner to book our Air Asia flights to Chiang Mai:
In Chiang Mai we have stayed at three hotels which we can recommend:
Tri Yaan Na Ros Boutique Hotel with a swimming pool located at 156 Wualai Road Wua Lai. If you want to stay in an original colonial house, with beautiful manicured grounds and an excellent restaurant this is definitely the place for you to stay.  It is your own private retreat.
Guest review: We were so amazed when we entered this guest house! It's located near the centre and we always walked to the centre from the guest house. It's really pretty, has nice staff, clean and has a lot of colonial charm! We really loved it!
Cozytel at 23/1 Jabaan Road, Sriphum, Muang, Chiang Mai 50200 Thailand.
We spent over a week staying here in this centrally located hotel with a swimming pool. Our room had a balcony and overlooked the pool.  The staff were excellent and the room was perfect for our stay.
Guest review: The room was big and comfortable. The location was good for me as it was close to my work. There was no breakfast included. The staff were hard to find at first but once found were very helpful and friendly.
Anumat Premium Budget Hotelat 2 Samlan Road Soi 3 Prasing Chiang Mai Old Town.
We stayed here for a week. Large rooms, centrally located and well worth considering when visiting Chiang Mai. Note, there is no swimming pool here.
Guest review: I can recommend it, location is great, a really nice room and people really nice
 Where To Stay in Chiang Mai
Travel Insurance
We recommend taking out travel insurance when you book and pay for your airline tickets and pay for deposits on tours and cruises.
Do you need a visa for Thailand
Bus Travel Around Thailand
We use 12goAsia to travel around South East Asia.
Check out their bus travel here.
Conclusion
We hope you enjoyed our article on A Chefs Tour in Chiang Mai. If you take the same tour we would love to hear your comments.  Chiang Mai street food is the best which we can vouch for after spending a couple of months there.