Are you planning a visit to Bangkok?  I love Thailand so much we call it our 2nd home.
There are at least 6 reasons to visit Bangkok City, it is not only the food, and the people, but the temples and the shopping, and the buzz of an incredibly busy and frenetic city. Have you visited?
Bangkok is a great city for a stopover en route to Europe.  We have visited so many times we have lost count.
We have given you some options for a 12-hour stopover in Bangkok plus further options on what to do if you have more time in Bangkok and especially more time in Thailand for your next holiday
We visit Bangkok regularly and stay in different hotels each time. There are so many hotel options in Bangkok.  Some of the best family hotels in Bangkok are so affordable for families that what you save on accommodation can be put toward some great family experiences.
We regularly update our article on where we stay in Bangkok and what we do each time we visit, so bookmark our article and return on a regular basis for our updates.
Whether you are a backpacker, flashpacker or like to travel in style Bangkok has so much to offer the visitor.
Top travel tip:
Scams are a fact of life when you travel these days, it happens everywhere, but if you are a first-timer to Bangkok it is better to be forewarned before you travel.
We also cover some of your frequently asked questions on safety, drinking water and transport options. Do you need any more reasons to visit Bangkok?
The most famous Map of Bangkok with the latest insider tips is a must to purchase before you travel to Bangkok.  Nancy Chandler the author shows you where the hidden shops,  restaurants and bars are getting you off the tourist path and into areas less known.  The guide is worth it for the detailed area maps of Bangkok City and even Chatuchak Market, one of our favourite markets in the world.  It is unlike any market that you have been too and on such a grand scale, with so many products to buy and so many choices on where to eat at the local food stalls.
One of the questions we are asked regularly is 'is it safe in Thailand for tourists'?  Since 2013 we have spent over 8 months travelling in and around Thailand and we find it a destination that is safe for all ages.  As in any country, you just have to exercise caution and be sensible where you go especially late at night.  Scams do occur, especially around the Grand Palace.
You may enjoy reading: Things To Do in Chiang Mai
Another question we are asked is 'can you drink the water in Thailand' – always drink bottled water.  What about ice in your drinks? We have had no issue with ice in our drinks, we understand that ice is made from purified water.
E-Sim Card For Thailand
Stay connected on your travels to Thailand
Choose the data plan and validity option that suits you
Activate your eSIM with an easy-to-use QR code
Purchase or top up your eSIM anywhere and anytime
Enjoy a high-speed zero-waste service as you travel
This post may contain affiliate links. Please see our disclosure for more information. As an Amazon Associate, we earn from qualifying purchases (if applicable).
Do You Need A Visa For Thailand Click Here:
Time in Thailand
Thailand: GMT + 7
Transport Around Thailand
For transport details in and around Bangkok and Thailand, we use 12goAsia.
Bangkok: Hop-On Hop-Off Bus with 24, 48 or 72-Hour Validity
One of the top things to do in Thailand is arriving in Bangkok, settling into your hotel, and then sightseeing Bangkok on the Hop on Hop off bus. It will help you in planning your visit and the places that you want to visit.  When we use the Hop on Hop off buses around the world we first do the complete journey taking notes of where we would like to visit and then start the journey again.
Experience the freedom of crafting your own itinerary with an unlimited hop-on hop-off bus pass
Hop aboard at any of the 16 stops to see Bangkok's popular markets and temples
Select from bus passes valid for 24, 48 or 72 hours
Get unobstructed views of the city from open-air seats or shelter inside if you prefer
Benefit from a GPS audio guide offered in 7 languages with free earphones
Thailand is located in Asia and has borders with the countries of Myanmar, Malaysia, Cambodia and Laos. It is the 51st largest nation in the world.
The official language is Thai and the local currency is Thai Baht.
Bangkok is the capital city of Thailand and it is located in the Chao Phraya River delta in the central plains of the country.
Bangkok is a great stopover at any time especially when you travel from Australia to Europe.
A bustling vibrant city where the traffic is a nightmare, the heat intense, the noise deafening, but you can experience amazing temples, boat rides on the river, great food, friendly people and it is unique like no other place on earth.  These are the reasons why we love Bangkok.  But what if you only have a short stopover, what could you do and see in 12 hours.
Our Many Reasons To Visit Bangkok
Our recommendations on things to do in Bangkok
1.  Chao Phraya River Cruise 
An evening cruise down the Chao Phraya River is one of the highlights of visiting Bangkok.
Book your river cruise here
We stayed at the Arize Hotel close to Phrom Phong BTS station. You can ride the BTS to Saphan Taksin (Central Pier) changing at Siam.  The BTS is a great way to travel around Bangkok, fast clean and efficient.
The Arize Hotel is located at 8/8 Sukhumvit 26 Road in Khlong Toei.  Since 2013 we have stayed there over 6 times and now classify it is as our home away from home.  The swimming pool is a welcome relief after a day of sightseeing and there are some great local restaurants close by.  The Arize Hotel is more like a boutique hotel. It has good wifi!
You can check availability here
2.  The Grand Palace (one of our favourite reasons to visit Bangkok, this is a must-do)
At Central Pier, a few minutes walk from Saphan Taksin BTS,  you can travel via longtail boat for THB100 to the Grand Palace or THB25 by local ferry. The longtail boat will drop you at Tha Tien and then you walk about 15 minutes to the Grand Palace or you can get the local ferry and it drops you at Tha Chang which is located on the river by the Grand Palace.
The Grand Palace is #16 of the world's most visited sites.  Bangkok is famous for the Grand Palace.  The Palace was built in 1782 and was the home of the King, the Royal Court and the administrative seat of government for 150 years. The complex houses the Temple of the Emerald Buddha, where it is believed that the small Buddha image is over 2,000 years old. Photos are not allowed inside the Temple. It is an awe-inspiring place well worth the visit.
A favourite tour is  Flexi Walking Tour visiting the Grand Palace, Wat Pho and Wat Arun with a local guide for between 2 – 4 hours.
Pre-book your Flexi Grand Palace Walking Tour here
Opening Hours: 0830 to 1530
Location: Na Phra Lan Road, Old City (Rattanakosin)
Entrance Fee: THB500 per person (USD$16.00)
NB. There is a strict dress code, no shorts or sleeveless t-shirts.  Complimentary trousers and tops are available, but there is a deposit of THB400 per item.
Travel Scam: On arrival at the pier you will be greeted by locals who will advise that the Grand Palace is closed for the day or part of that day.  They will offer you a local Tuk Tuk tour, 'very cheap' to see another Temple whilst you wait for the Palace to open. If you fall for this scam, you will see another temple but also a jewellery store, tailors etc with hard-sell salesmen who try their hardest and all their best tricks to help you part with your money.
3.  Enjoy an ice-cold healthy coconut drink
Across the road from the entrance to the Grand Palace is a great place to purchase a cold coconut drink for THB40, very refreshing after your few hours visiting the Grand Palace in the intense heat. Coconut water is particularly good for keeping you hydrated in hot climates.
4.  A cold beer at the Royal Oak Pub
End your day with a cold Singha beer at the Royal Oak Pub located at 595/10 Sukhumvit 33/1, Khlong Tan Nuea, Watthana, Bangkok 10110, Thailand.  A popular place for travellers and expats to gather and watch sport on TV and on Wednesday nights they have a Pub Quiz. It is perfect for a beer before you head off to one of the many local restaurants.
5.  Eat local food
Finish your day off with a local meal at our favourite restaurant a few blocks from the Royal Oak Pub.
At the start of  Sukhumvit 37 Alley, you will find our favourite local Thai restaurant.  Very reasonably priced Thai food and beer.  The name is "Very Cheap Thai Food" and it is a popular local restaurant for Thais, expats and travellers.
You can enjoy a local dish of Pad Thai for THB60 (USD$ 2.00) and a large bottle of Singha Beer for THB110  (USD$ 3.60).
Places to visit in Bangkok (when you have longer than 12 hours)
If you have longer than 12 hours and you are in Bangkok on the weekend why not visit the famous Chatuchak Weekend Market.  It is located at 587/10 Kamphaeng Phet 2 Rd, Chatuchak, Bangkok 10900.  It is open from 6 am to 6 pm and can be reached on the BTS at Mo Chit station.
Local Weekend Market Tour to Khlong La Mayom and Chatuchak Tour
Visit three of Bangkok's local markets on an adventurous shopping experience. See Khlong Lat Mayom floating market and Or Tor Kor fresh food market. Then spend some time shopping at the world's largest weekend market, Chatuchak Weekend Market.
Pre-book your tour here
7. Visit Chinatown
Wander through the streets of Chinatown packed with market stalls, gold shops, clothing shops and a variety of food stalls that will whet your appetite.  Head down at sunset and soak up the atmosphere of local food frying in the streets that will assault your senses.
Chinatown 4 hour Guided Tour
Sample the unique Chinese food of the region
Experience the hustle and bustle of the largest Chinatown in the world
Explore temples, churches and food stalls galore

8.  Floating Markets

Floating Markets – Image by Dean Moriarty from Pixabay

Bangkok is not short of floating markets.  Here is the opportunity to see life on the canals, the floating markets, the way of life, the banter and the amazing array of fresh fruit vegetables, flowers and even food stalls.

Thailand Floating Markets Tour

Experience the quieter way of life in Thailand away from the big cities
Arrive at the famous Damnoen Saduak floating market by paddleboat
Discover the vibrant atmosphere of the iconic Maeklong Railway Market
Buy and try authentic pad thai, rice noodle soup, or mango sticky rice
Enjoy lots of free time exploring both markets at your own pace
9. Bangkok Half Day Thai Cook Class With Market Tour
Learn how to prepare and cook traditional Thai food during a fun Bangkok cooking class. Awaken your culinary creativity, explore the world of Thai flavors, and enjoy a lot of healthy Thai food!
10. Visit Bangkok's Most Instagrammable Spots and a Half-Day Temple Tour
Pre-book your tour here
11. Are you an ice cream lover?
Bangkok is a hot city and one of the best ways to cool down is to enjoy some of the best ice creams in Bangkok.
These are some of our reasons to visit Bangkok, what will be yours?
More Reasons to Visit Bangkok:
Best Places to Visit in Thailand
One of the best places to visit in Thailand and one of our favourite places is Chiang Mai known as the Northern capital of Thailand.
Tripadvisor has nominated the top 10 best places to visit in Thailand:
Where to Stay in Bangkok
Where we have stayed in Bangkok since 2013:
For 5 star luxury and one of the best locations in Bangkok, our favourite hotel is the Pullman Bangkok King Power.

Our favourite 4-star hotel that is suitable for families, couples and solo travellers – the Arize Hotel at 8/8 Sukhumvit 26 Road, Khlong Toei is a small boutique hotel, well located near the local BTS and local restaurants.  They have a swimming pool, gym and good wifi.

Another 4-star favourite hotel that is suitable for all travellers who wish to stay in the heart of Sukhumvit – The Amora Neoluxe Hotel at Soi Sukhumvit 31, Khlong Toei Nuea, Watthana, Bangkok 10110.

For the largest rooms we have stayed in Bangkok you can't go pass In Residence at 23/2 Sukhumvit Road, Soi Sukhumvit 13, Klongtoey Nua, Wattana, Bangkok 10110. The breakfast buffet is excellent, good clean large rooms, swimming pool, gym and good wifi.

For a funky 2 star hostel stay in Bangkok close to Sukhumvit we have stayed at the Sleepbox 22 Sukhumvit.  Sleepbox is funky containers created into a hostel in a quiet back street just off Sukhumvit 22.  Very clean and comfortable with a basic breakfast included. We find that the WiFi is weak in the hotel especially in the bedrooms and you need to move to the common room on the 2nd floor. Address: 404 Soi Sainamthip 3, Sukhumvit 22, Klongtoey, Khlong Toei, 10110 Bangkok,

For budget accommodation, a bit further away from Sukhumvit is Baan Mek Mok, a basic studio apartment but clean and comfortable. Address: 306 Soi Sukhumvit 64, Bang Chak, Phra Khanong, Bangkok 10260
Read more: Our Review of the Mercure Bangkok Sukhumvit 24 hotel
Sofitel Bangkok Sukhumvit Luxury 5 Star Hotel review
Getting Into Bangkok
Which airport is closest to Bangkok city? Don Mueang is the closest being 23km away.  It is the airport for budget carriers.
Suvarnabhumi Airport is 39km away.
For the latest flight deals from all over the world, we use Skyscanner click here for more information.
For Suvarnabhumi Airport Bangkok: Shared Transfers click here.
For a luxury private Suvarnabhumi Airport transfer:
For Don Mueang Airport: Shared Transfers click here




Further Reading: 
If you have any questions on our article on reasons why to visit Bangkok or you would like some advice we would love to hear from you. You can reach us via our Facebook page or email us here.
Travel Insurance
The best time to take out travel insurance is when you start to pay for flights, accommodation, cruises or tours.  You are covered from that date in case of cancellation due to health reasons.  Always read the policy guidelines carefully.
If you need new luggage for your trip to Thailand or the latest guide books or even our new favourite packing item – packing cubes you can check out these products and more at our To Travel Too Shop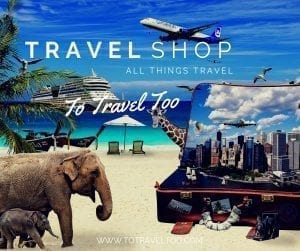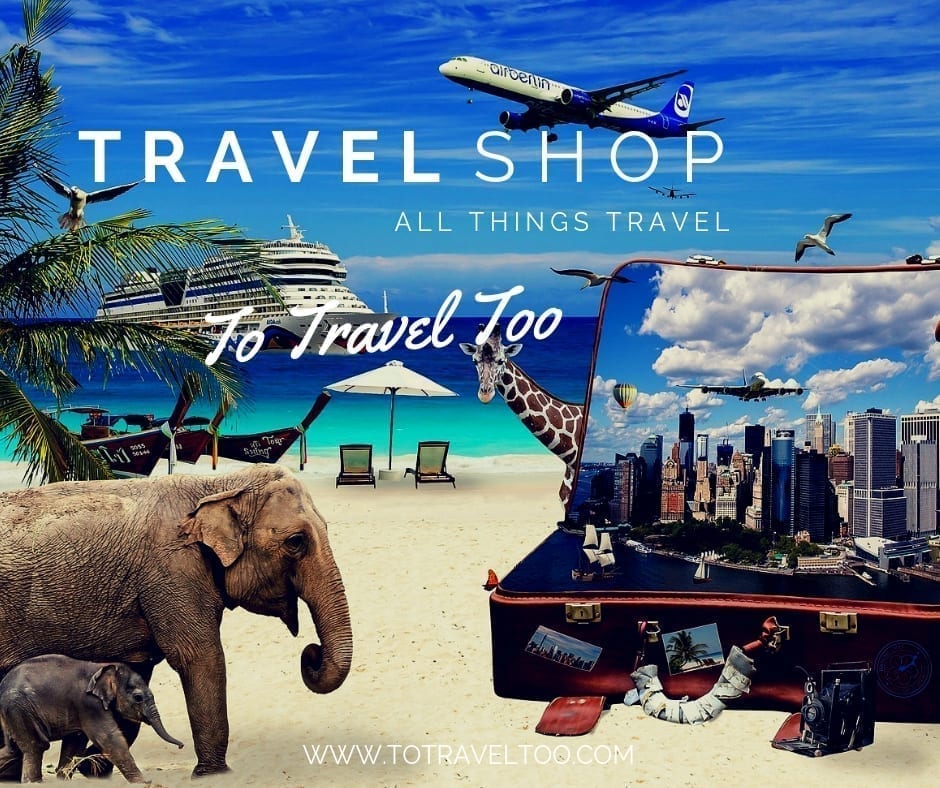 Conclusion
We hope you enjoyed on best things to do in Bangkok whether you have a day or a few days to explore.  There are many Bangkok Tours and Attractions and we recommend that you check out our partner Get Your Guide (see the tours we have recommended in the article).  Bangkok is famous for its temples so we hope that you allow some time to visit at least the Grand Palace it is impressive.
Is Thailand worth visiting? Yes, it is you can experience the hustle and bustle of Bangkok or relax on one of the southern islands or head north to Chiang Mai.
What is the best things about Thailand that we love? The food and the shopping, the islands and the laid back vibe.
Why not take our article with you around Bangkok and visit the sites we have mentioned: