Bangkok, the bustling capital city of Thailand, is a melting pot of cultures and cuisines. It's no secret that Thai food is world-renowned for its bold flavours and unique combinations of spices and herbs.
However, what many people may not know is that Bangkok also has a thriving vegetarian scene. From cosy cafes to fine-dining restaurants, there are plenty of options for those looking for delicious plant-based meals.
In our article, we'll explore some of the best vegetarian restaurants in Bangkok that cater to all tastes and budgets. Whether you're a long-time vegetarian or just looking to try something new, these restaurants are sure to satisfy your cravings while taking you on a culinary journey through Thailand's vibrant food culture.
Who doesn't love Thai Food? If you are like me and you are a vegetarian, Thailand is the perfect destination for great vegetarian options.
Is Bangkok worth visiting? Whether you are a foodie, a temple lover, a shopper or just love the Asian vibe Bangkok is definitely worth visiting.
Read more about why we love Bangkok so much!
Address: 899 Sukhumvit Road Khlong Tan Nuea Watthana
As we arrived at Broccoli Revolution we were so impressed with the decor, the vibe and the excellent menu on offer.
Our first dish was Baya Kyaw Burmese Split Pea Fritters.  Baya Kyam is traditional street food from Burma that is served with a slightly spicy tamarind chilli dipping sauce.  As a vegetarian, I was in seventh heaven, I did not want this experience to end.  The four well-proportioned fritters contained:
mung beans,
mint leaves,
ginger,
cayenne pepper,
chilli,
garlic,
sugar and salt.
The yellow split peas are soaked overnight to make the fritters.
Served with the fritters was organic coconut water which is known for its healthy properties.  It is known as the 'elixir of life that contains natural electrolytes and potassium'.  If you ever have an upset stomach whilst travelling through Asia we highly recommend natural coconut water to help replace the electrolytes that you lose in the process.
We learned that Naya, the owner, had spent many years in Myanmar. Broccoli Revolution is a plant-based vegan restaurant that also offers a smoothie bar and organic cold-pressed juices. The restaurant is open for breakfast, lunch and dinner from 09.00 am to 10.00 pm.
What we loved also about Broccoli Revolution is that they used natural straws made from morning glory stems. (Now, that is an innovation!)
Address: 1/40 Soi Sukhumvit 39 Khlong Tan Nuea Watthana
Sustaina uses the very best of organic vegetables from the Harmony Life Organic farm in its innovative Japanese menu as well as wild-caught seafood. On the street level is the shop and the restaurant is on the top floor.  You can purchase organic vegetables plus other products from their shop.
We love the fact the dishes are MSG free and that they pride themselves on that their food will make you healthy inside and out.
Sustaina makes its Miso soup from:
ginger
onion
radish
miso (soybean, rice, sea salt)
organic Ume enzyme
broth (organic Ume, brown cane sugar, longan honey)
Japanese spring onion
sesame tofu (soymilk, tapioca flour, white sesame paste, sea salt and ginger).
Miso Soup fights against cancer, ageing and fatigue and also is very good for the skin.  A traditional Japanese meal will include Miso Soup, the main dish and 2 small side dishes.  The Miso Soup is served in a traditional Japanese bowl that is made from lacquered wood.  The lid keeps the heat in and you sip from the bowl. It was a tasty soup, we could definitely taste the ingredients.
Address: 35 2 Sukhumvit Road, Khwaeng Khlong Tan, Khet Khlong Toei, Krung Thep Maha Nakhon 10110, Thailand
Entering Veganerie was like entering another world.  Another trendy hipster restaurant serving Vegan food in the heart of Bangkok.
Their dishes are 100% created from plants and are all-natural.  The dishes are created for both Vegan and non-Vegans to inspire them to enjoy the health benefits of eating a more natural plant-based diet. The family advocates 'food choices should nourish the earth as it nourishes us".
Our very yummy Vegan Vanilla Ice Cream with Berries was made from:
vanilla soy ice cream
whipped coconut cream
a very special vegan cookie crumble
toppings of seasonal fresh blueberries and strawberries (heaven!)
We could have stayed at Veganerie all afternoon. The atmosphere was very calming and the dishes on their menu looked delicious.
Mays Veggie Home Restaurant
Address: 8/3 Sukhumvit 16 Ratchadapisek Road Khlong Toei
Since 2011 Mays Veggie Home Restaurant has been serving up 100% vegan cuisine. The owner and chef, May, works through the night to create her delicious vegan dishes and sauces.
We ordered vegetarian fried spring rolls. They were very light, full of vegetables wrapped in a crispy pastry.
Vegan Appetizer Samplers
Very delicate fresh spring rolls in rice paper with a sweet and sour dipping sauce topped by roasted peanuts were delicious.
Tasty Seitan Vegan Shrimp Rolls followed which were fried in rice oil for a savoury flavour with a dipping sauce.
Served with the two dishes were glasses of Roselle Juice which is made from the hibiscus plant. Roselle Juice is made from the hibiscus flower.
Apparently, it is called Roselle Juice if it is served cold and Hibiscus Tea if it is served hot. Roselle Juice is high in antioxidants, it lowers blood pressure, is good for the heart, has lots of vitamins, it cools you down and improves your immune system.
Hunter Poke
Address: Hunter Poke on B1 in the Interchange 21 building.
momen tofu
edame
wakame (seaweed)
mushrooms
special shoyu sauce – a house speciality which is made from soy sauce mixed with sweet cooking rice
All the ingredients are sourced locally and are unprocessed, fresh and carefully balanced for taste and texture. The Vegan Poke bowl was very flavoursome.
We had not tried a Poke Bowl before but we will definitely source more Poke Bowls in the future.
The poke bowl originated in Hawaii.  Local fishermen started to eat the cutoffs from the fish that they had caught as seasoned snacks. Modern adaptations have created the Poke Bowl.  Poke actually means to slice or cut and the fish that the Hawaiians were catching were mostly tuna – so the original poke bowl was made from chunks of raw marinated tuna.
Tripadvisor Bangkok rates Hunter Poke as the best Poke in Bangkok.
About Eatery
Address: Ocean Tower II, Sukhumvit 21 Soi 3, Khlong Toei Nuea, Watthana, Bangkok
Opening hours: 11:30 PM – 2:30 PM | 5:30 PM – 11:00 PM Daily
Try their classic chocolate Vegan mousse made from Madagascar Cacao with coconut cream.  The natural ingredients are prepared in copper cookware which allows both ingredients to heat up together.
About Eatery not only serves a delicious Vegan Chocolate Mousse with Coconut Cream but has a range of natural wines, craft beers and artisan spirits.  Their menu is inspired by Italy and the Mediterranean regions of Europe. We will definitely return when we are back in Bangkok.
Ginger Farm Kitchen at Icon Siam
A recommendation from a fellow blogger on how good the vegetarian Khao Soi is at the Ginger Farm Kitchen at Icon Siam had us heading over there on our last visit to Bangkok.
We were not disappointed. The dish was memorable, the spice perfect, and the plant-based meat was succulent and the noodles crispy.
In conclusion, Bangkok has a vibrant vegetarian food scene that is worth exploring. From traditional Thai dishes to international cuisine, the city offers an array of options for vegetarians and vegans alike.
The restaurants mentioned in this article are just a few of the many excellent choices available. Whether you are a long-time vegetarian or simply looking to try something new, these establishments provide delicious and healthy meals that will satisfy your taste buds while keeping you true to your dietary preferences. So next time you find yourself in Bangkok, be sure to check out one of these top-rated vegetarian restaurants!
Read More on our Food Tours around the World:
Barbados – Lickrish Food Tour
Porto – Taste Porto Food Tours
Dublin – Fab Food Trails
Where To Stay in Bangkok
Over the years we have stayed in many hotels in Bangkok. Read our latest article on Where to Stay in Bangkok.
Flight Deals to Thailand
Find the cheapest flights with Skyscanner who then directs you to the airline's website with no extra fees to pay.
Check out our To Travel Too Travel Shop for the latest travel luggage, guidebooks and accessories before your next vacation.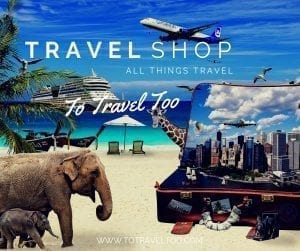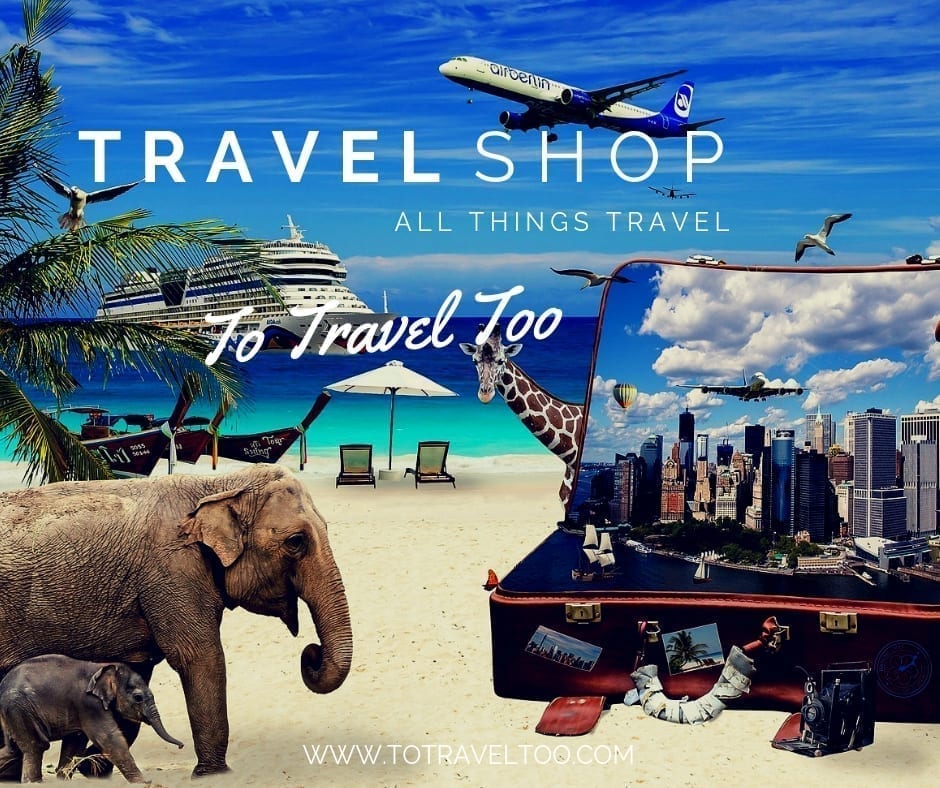 We ditched corporate life to live our dream and travel the world! You can read our story here. We hope that we can inspire you to live your dream as well.
Travel Insurance
We recommend taking out travel insurance when you book and pay for your tickets and pay deposits on tours and cruises.
Pinterest
Are you on Pinterest? We are at To Travel Too and we have many travel-related boards check us out at Pinterest.  If you enjoyed our article why not pin it to your board and read it later?