Antarctica Travel Expedition Cruise
"The Antarctic exerts the powerful attraction of the inaccessible which leads Man to become passionately engaged. One is never the same after returning from a long stay on the white continent." Jean-Louis Etienne
A once-in-a-lifetime experience, a top bucket list item – Antarctica travel. Words are not enough to describe the experience.
Antarctica is one of the best epic experiences to have around the world – is it on your travel bucket list?
Our 7th continent and one that was and is unlike any other.  No residents, no cities, no Antarctic hotels,  no shops, only Antarctic bases or research stations with a transient group of researchers sometimes reaching up to 4,000 in the summer season. A continent that does not belong to any country in the world. Currently, 25,000 visit Antarctica each summer, this number is expected to double by 2025.  Regulations are on the way to control these numbers and to keep this continent in the pristine condition it is in now.
Every day was a highlight from the largest of large icebergs some the size of small countries to the animals of the Antarctic and the unique brilliant white icy landscape. It is the coldest and windiest planet on Earth.
We spent time with 30,000 strong colonies of King Penguins, Gentoo Penguins, Chinstrap Penguins and the cute Adele Penguins, a family of Weddell seals, minke whales, humpback whales, fur seals and the enormous noisy loveable elephant seals.
We enjoyed early morning sunrises to pink-orange sunsets, stunning icy white landscapes and the bluest of blue waters.
Champagne on ice took on a totally different meaning on the Antarctica Peninsula.  Who would have thought that we would be sipping French Champagne on the ice shelf that was 2m thick at sunset? Thanks to our amazing Captain and the experienced Expedition Team they created a memory for us all that will stay with us forever.
When we were at sea, we read, relaxed or attended the many informative lectures provided by the highly experienced and highly energised Expedition team.
If you are going to Antarctica we have put together our guide on all you need to know about Antarctica Travel – Life on Board Ponant Cruises.
Our article will cover frequently asked questions:
how to go to Antarctica,
how to choose Antarctic tours,
what happens daily onboard and on land,
weather conditions,
our recommended packing list,
where we visited and
what wildlife we experienced.
It is such a unique destination that we want to impart as much information possible so that you can make an informed decision for your top bucket list item – Antarctica Travel. One of the most important things is to understand 'how to capture those moments' with your photography, it will be the only time you may visit.
Your trip to Antarctica will be like no other trip you have ever taken.  An Antarctic vacation it is not, it is an Antarctic expedition.
Some Frequently Asked Questions on an Antarctica Cruise:
These are some of the questions we asked ourselves when we started to research our journey to Antarctica.  Whilst we were down there our community reached out with their questions as well.
What time of the year can you visit on your trip to Antarctica? The first of the expedition ships arrive around mid-November, and sailings finish towards the end of March.
What is the weather like during these months? We experienced snow flurries, cold winds and sleet on South Georgia  Island at the beginning of November.  As we travelled further towards the Antarctica Peninsula the weather improved but still very cold and windy. Temperatures hovered around 0 degrees.  We had on average about 6 hours of darkness during November. December is the best month to travel.  We had friends who spent 3 weeks in Antarctica over December and their crossings were smooth, they enjoyed beautiful sunny days and very little snow, rain or wind.
What is it like to cross the Drake Passage? The Drake Passage is where the two oceans the Pacific and the Atlantic meet when you are sailing the 800km from Ushuaia to the South Shetland Islands. The flow of the current and the huge volume of water at this point can create either the Drake Lake (a calm crossing) or the Drake Shake (a rough crossing).  It is enough to put some people off from travelling to Antarctica.  We had the Drake Shake, yes, it was rough but Ponant's ships have the latest advanced stabilisers on the market and are built to withstand the roughest of conditions. Would we do it again? Of course, at a moment's notice.
Did you get seasick?

I (Jane) was sick the first day, looking back on it I was just getting my sea legs and Duncan was sick on one of the days during the Drake Passage.  The Ponant Restaurant crew were impressed noticing that Duncan was missing from the dinner table and suggested sliced green apple and a dry biscuit.  This did the job! There is always a medical centre onboard that either have a supply of sea sickness tablets or patches. (see our packing list below)

How to get to Antarctica?

Expedition ships are the most popular way of travelling to Antarctica and we would recommend only booking with a company that was registered with IAATO. (International Association of Antarctica Tour Operators). 

Are there flights to Antarctica

? Qantas operates flights (really flyovers)  to Antarctica from Australia during the summer months.

How large is Antarctica?

Antarctica is 5,400,000 sq km.

Can you visit Antarctica in a day? No, the shortest trip is a 6-day fly/cruise.  You fly into King George Island and cruise back to Ushuaia or vice versa.  10 days is the usual cruise length.
Do you need a visa for Antarctica? You do need a valid passport to travel to Antarctica. Visas may be required for your departure and arrival ports.
How far is it from Ushuaia to Antarctica?

It is 1,000 km from Ushuaia to Antarctica through the Drake Passage.

How much does it cost to travel to Antarctica?

Antarctic

cruise c

osts vary on the duration of the journey, places visited, the company you chose and whether it is a luxury cruise or more of an expedition cruise. Prices from Ponant start from an average of AUD13,000+ per person.   
What is the best Antarctica cruise? This depends on the type of cruise experience you are after – luxury or more of an expedition type of cruise. You can read the reviews at Cruise Critic.

Is Antarctica dangerous to visit?

 

Antarctica is not dangerous to visit, but you are in a remote location and you do have to cross the Drake Passage.

Does Antarctica have its own currency?

No, Antarctica does not have its own currency.  We would recommend checking with the cruise company which currency they accept on board.  If you visit South Georgia Island there is a Post Office that sells stamps, postcards and souvenirs.  They accept credit cards and also Euros, Pounds and USD. The credit card machines sporadically work so if you are planning to buy something we recommend that you take cash.

What clothes should I pack for Antarctica travel?

 

Check with your cruise company.  As part of our Ponant Cruise, we were given thick jackets to wear that we could also take home with us and they supplied rubber boots for the excursions.  You can also check out our Antarctica Recommended Packing List at the bottom of this article.

How easy is it to go ashore in the Zodiac boats?

 

The Zodiac boats are made for easy access from the purpose-built deck at the rear of the Ponant ships.  There is a proper way of getting in and out of them. A briefing will be held prior to your first landing to ensure that you know the correct procedures for getting in and out.

Should I take out travel insurance?

 We strongly advise taking out travel insurance for every journey that you take.
How To Choose An Antarctica Tour: Why Ponant?
We researched all the cruise companies that travelled to Antarctica.  There are on average 15 cruise companies each year providing cruises. We wanted a company:
that had smaller more intimate ships.  We knew that ships with a capacity of 500+ were not allowed in Antarctica but we also knew that only 100 people could be onshore at any one time.  So for us, a smaller ship was a major requirement, giving us maximum time on land.
that as it was our #1 bucket list item price was important but we also wanted luxury. It was important to us that all costs were included in the initial price.  That there were no extra charges for drinks or excursions.  We knew that Wi-Fi would be extra depending on the package you purchased.
that had specific ice-class ships with the latest stabilisers and technology
where the itinerary was important to us, we wanted to see as much as we could during the journey – weather permitting of course
where we could enjoy lectures on board
good food and wine was also important for the journey
We made the decision to travel with Ponant Luxury Cruises.  The decision was made after attending a presentation in Sydney 10 months prior to the cruise in November 2018. We received a media rate to travel with them to Antarctica, but as always, our opinions in this article are our own.
Since 1988 Ponant has been the only cruise line to sail under the French Flag.
Ponant's Philosophy
"To transport our guests to mythical destinations, discover secret ports only accessible to small capacity ships, provide a service combining sophistication, conviviality with an ongoing quest for excellence while evoking emotions"
Our Antarctica Journey:
We were on The Great Adventure, 15 nights, the first of the season travelling from Montevideo in Uruguay to Ushuaia in Argentina via South Georgia Island and the South Shetland Islands.
This post may contain affiliate links. Please see our disclosure for more information. As an Amazon Associate, we earn from qualifying purchases (if applicable).
For hotels pre-cruise in Montevideo click here
For hotels post-cruise in Ushuaia click here
With any Antarctica Expedition Cruise, the itinerary can change at a second's notice due to adverse weather conditions. We were briefed about the possibility of a sudden weather change even when you are on land. The experience of the Captain and the Expedition Team is paramount for the safety and security of all passengers and crew.
Weather En Route
Temperatures in Montevideo were around 21 degrees C the day we left. By the time we arrived in South Georgia, we were experiencing 1 degree C and snow and rain.
Sunrise during this time was around 04.27 and setting at 19.53 hours.
As we set sail towards the Antarctic Peninsula temperatures dropped slightly to -1 degree C and winds had picked up to 32 km/h.
On arrival at the Peninsula a further drop down to -4 degrees C with sunrise at 03.42 and sunset at 21.15.
As we crossed the Drake Passage the winds had picked up to around 60 km/h. Yes, we had the Drake Shake.
Sailing into Ushuaia the wind speed was 25 km/h and temperatures hovered around 9 degrees C.
Antarctica Cruise: What Is It Like on Board for 15 Nights
The Smoothest Embarkation Ever – Montevideo in Uruguay
We have only experienced a small number of cruises in our years of travel but the embarkation with Ponant was the most relaxed ever.  On arrival at the Port of Montevideo (our taxi could enter the Port and drop us off next to Le Lyrial, our Ponant Cruise Ship) we were welcomed by Cruise Director Virginie Depale.  Our bags were whisked away to our cabins by her super-efficient team.
Walking up the gangplank Captain Remi Genevaz and Guest Relations Manager Johanna Stansfield welcomed us on board whilst photographers snapped away. We felt like royalty.
Our magnetic boarding card was handed to us which is the key to our cabin and our credit card on board if we wanted to make any purchases from the Ponant Shop or at the Spa. It is also the card that replaces our identity documents and for disembarking and embarking on our expedition tours.
A welcome cold aromatic towel offered by the Spa team refreshed us whilst we were led away to our luxurious 5-star double room.
First Impressions:
5 Star Luxury with a capital L. The interior is tastefully designed in soothing blue and cream colours. A pillow menu offering medium non-allergy pillows, soft, very soft, memory foam flat pillows or ergonomic lay open on the bed.
Other facilities:
30 video-on-demand services on a flat-screen TV.
A music player/alarm clock to which you can attach your iPod, iPhone or USB stick too
Nespresso Coffee Machine
A complimentary Minibar was stocked daily (interestingly none of us used the complimentary Minibar, this is the first minibar that we have come across that was free.  Guests onboard also commented on the fact that they did not use it either preferring to go to one of the bars instead).
Two Evian water bottles and a Badoit sparkling water replenished daily.
Luxurious Hermes toiletries.
Other services:
Laundry services – at a small fee
24-hour room service (perfect if you wanted to sleep in on any of the days, you could order breakfast after the restaurants had ceased breakfast service or even during breakfast hours)
Air conditioning
Personal safe
Electricity onboard 220V (European Standard) 110V North American standard
Bathrobes and slippers
Hairdryers
Doctor and Nurse available onboard
Special dietary requirements are catered for
On Board:
The Yacht Spa offers facial and body treatments, hair care treatments, manicures and pedicures, waxing makeup, waxing and hammam. Ponant Yacht Spa uses Sothys products.
The Gym is equipped with treadmills, bikes and a Kinesis weight training machine.
There is a small plunge pool on Deck 6 and outdoor sunbeds.
Morning Gym Classes as per the daily program.
Library
Board games
Photographers capture every moment – you can purchase a video/DVD and photos from them
WiFi
Wifi is available onboard at no extra cost now in 2019, in 2018 packages were available for purchase. We were impressed with the strength and speed of the Wifi on board.
Restaurants and Bars:
Gastronomic Restaurant restaurant La Celeste Deck 2 open for Breakfast, Lunch and Dinner
Restaurant La Comete Grill Deck 6 open for Breakfast Lunch and Dinner
Bar Deck 3
Observatory Bar Deck 6
Outer Deck 7
Fine Wines, Wine Tasting and Wine Pairing special events are available at an extra cost
Our Ship: Le Lyrial
Passengers on Board Our Great Adventure: 203
Guest Decks: 6
For those of you who like statistics:
Length: 142m
Width: 18,
Draught: 4,70 meters
Cruising Speed: 14 knots
Engine: 2 x 2300kw
Gross tonnage: 10992
Classification: USPHS, US Coast Guard Rules, Bureau VERITAS Comfort and noise Class 1, Cleanship, Very Star Hull Mach, Ice Class 1C
The Rooms:
The suites and staterooms have been decorated by French Interior Design Jean-Philippe Nuel.
Le Lyrial offers a flexible capacity from 112 to 122 suites and staterooms.
How did we choose our room:
Our budget did not run to the staterooms and suites on Deck 4 and higher.  When we travelled on our reposition cruise from Spain to Panama we were given the advice to choose a room on the same level as the Medical Centre.  That turned out to be great advice for that ship.  By the time we came to booking, there were not too many rooms left and as it happened we were on the same level as the Medical Centre Deck 3 and right beside it at the front of the ship. After a few nights of rough weather that we experienced, we believe Deck 3 is still good to be located on but a room in the middle of the ship might have been smoother.
Our Expedition Leader:
We were fortunate to have the experienced Florence Kuyper as our Expedition Leader.
Since 2004 Florence has been travelling to Antarctica and during 2012/13 she was the Base Leader at the British Base of Port Lockroy.
The interview on Women's Day in 2018 with Florence is an inspiration for all women around the world. You can read the interview here.
Florence's words to our group on that very first lecture still resonates with us 'nothing prepares you for Antarctica'.  It does not matter how many books you have read or documentaries you have seen Antarctica just 'knocks your socks off'. Also, Florence stated it was good to be the first ship of the season.  You are landing where no one has been in the last 9 months, but unfortunately, that was not to be the case when we were due at Whalers Bay on Deception Island. We visited Telephone Bay instead that morning.
"Wait for the polar bug to bite you!" stated Florence, and she was correct. (We have been bitten big time!)
After we had disembarked from the cruise and spent the first night on land in Ushuaia we went for a walk and Le Lyrial was in the dock.  We could not take our eyes off her, it was quite an emotional walk past the harbour, all we could think of was 'could we get back on board and do it all over again'.  We knew that even the Drake Passage would not put us off having that same experience over and over again.  In fact, there was a French lady on board in her 90's and this was her #23 cruise with Ponant and she was a regular to Antarctica.  She and her son were like celebrities on board.
The Expedition Team – The Naturalists
We were very fortunate to have highly trained and passionate individuals with varying skills that covered history, marine life, marine mammals, geography, environmental law and plants.
Life on Board – A Taster Of What You Will Experience
What Happens on the First Night On Board Le Lyrial sailing out of Montevideo Uruguay
4.00 pm: Embarkation
4.00 pm: Welcome Drinks on Deck 3 and Deck 6.  The beginning of many glasses of Champagne during the cruise.
6.00 pm: Life on Board Talk by Virginie Depale Cruise Director
6.30 pm:  Life Drill Compulsory
7.00 pm: Set sail for South Georgia
7.00 pm: Live music on Deck 3 in the Main Lounge
7.30 pm: Dinner Buffet in La Comete on Deck 6 or A La Carte at La Celeste on Deck 2.
9.00 pm: Live Music Deck 3
9.00 pm: Documentary on Oceans  Theatre Deck 4
Each night a daily journal is delivered to your room with the following day's activities.
A Typical Day at Sea
We won't go through day by day what we did but we will share with you our first full day at sea. There were four full days at sea before we first went ashore on South Georgia Island.
07.00 am – 09.30 am: Breakfast at either restaurant
07. 45 am: Stretching classes held in the Theatre on Deck 4
08.45 am – 10.00 am:  Your free parka distribution takes place.
11. 45 am:  A discussion on the proposed Itinerary and meeting with the expedition and naturalists team
12.30 pm –  14. 00 pm: Lunch
2.00 pm:  Ship Tour with the Cruise Director
3. 00 pm: Lecture on Board – Sea Birds of the Southern Ocean by naturalist Samuel Blanc.
5.00 pm: Salsa dancing with the dancers of Le Lyrial Main Lounge Deck 3
6.00 – 8.00 pm Live music deck 3
7.00 pm – 9.00 pm: Dinner
9.30 pm: Musical Show in the main lounge
Gala Evenings
A Gala Dinner was held on our 2nd full day at sea. Evening wear is expected for the Gala Dinner.
Ladies wore cocktail dresses knee length or full length or smart dresses or pantsuits.
Some men wore business suits and some wore formal dinner suits.
The Captain's Dinner was held later on the cruise where the dress code was white.  This was a bit more of a relaxed atmosphere where if you had a white outfit or a bit of white e.g scarf or shawl you could wear that.
Food and Wine On Board
Ponant prides itself on its French cuisine and wines.  They did not disappoint.  Breakfast and lunch were buffet style with the menu changing on a daily basis.  Our evening menu was innovative and creative and absolutely delicious.  I am a vegetarian and I am delighted to say that there were many options over the day and none of them were repeated during the whole of the cruise.
The desserts were to die for.
The wines and champagne were of high quality.  Veuve Cliquot was the champagne of choice for special occasions.
Pro-Tip
We would recommend going on a diet before taking a Ponant Cruise.
Parkas and Rubber Boots
Ponant provides complimentary thick warm waterproof red jackets which must be worn at all times when ashore. They were also a necessity when we were sailing when we were up on deck viewing icebergs or land.  The wind could be extremely strong and at times it was bitterly cold.
They also provide rubber knee-high boots. Mandatory biosecurity cleaning took place each time we went ashore and when we returned.  The morning we were given the rubber boots we had to take all of our outerwear garments to be vacuumed, especially those with velcro straps.  A secondary cleaning took place before we set foot on the Antarctica Peninsula.
Briefings
There is a Mandatory lifeboat drill just after embarkation on the first day and everyone must attend.
A mandatory briefing IAATO and Zodiac briefing took place on day 3.
If you don't attend the briefing you don't get to go on the excursions.
Lifejackets for the excursions were handed out at the end of the briefing. They are all one size and must be worn during the excursions.
As well compulsory briefings were held prior to visiting South Georgia Island and the Antarctica Peninsula.
Zodiac Landings
All passengers were assigned a group i.e. Pink, Black, Yellow and Violet and at any one time, only a certain number of people were allowed ashore.
We were also briefed on the right way to enter the Zodiac from the rear of the ship and how to alight safely when arriving on land.
The Expedition Team goes ashore first to check the landing site, the terrain and how slippery it could be.  If the right conditions are not met there will be a Plan B.  Sometimes during the latter part of the season there may be too many elephant seals for landing and the landing will be aborted.
On Shore Notes and Regulations
When you are onshore you have to keep 5m away from Penguins. You will also notice a 'penguin highway'.  Penguins create pathways leading from the water to their colonies.  You are instructed to give way to Penguins on these pathways. If penguins come towards you, you are required to stand still. If the penguins are malting you will need to stay further away than the 5m distance as they are starving and energy depleted.
It is required to keep a distance of 15m away from fur seals and elephant seals. At this time of the year, it is breeding season and the male elephant seals are defending their harems. Do not run away from them, but stand your ground, and make yourself appear bigger than they are.
In some areas, we had to zig-zag carefully in between the seals.  There would always be a team expedition member close by to ward off aggressive testosterone-laden males.  A bite from one of these seals requires antibiotics.  We have heard that later on in the season sometimes zodiac landings have to be aborted due to the number of elephant seals on the shore.
It is cute to see the weaners nursing but you do need to be careful.  You will also see that some of the bull elephants look as if they have been badly beaten. You will understand why when you see a pair fighting.  You would not want to be in their way when they roll.
Places We Visited
As we mentioned before the itinerary can change at a moment's notice depending on the weather conditions.
The Island of South Georgia – also known as the Serengeti of the South or A Jewel in the Southern Ocean
After four full days at sea, with some days experiencing 5m swells, we were ready to get off and explore the Island of South Georgia. During our lectures on board, we learnt so much about the Antarctic Explorer Ernest Shackleton and his adventures and we were keen to visit his final resting place at Grytviken. Captain James Cook who discovered Australia circumnavigated the island in 1775 and called it Isle of Georgia after the British Monarch of that time King George III. Not only did we learn about Shackleton's adventures we enjoyed talks and documentaries on other Antarctic explorers.
Sadly seal hunting began in 1786 and continued through the 19th century.  The Island became a base for whaling in the 20th century which lasted until the 1960s.
Before we were able to go ashore we had a briefing with Sarah Lurcock, who was the Director of the South Georgia Museum about South Georgia and the natural habitat restoration.
Our first landing was at Grytviken which was established as the first whaling station by Norwegian Carl Anton Larsen in 1904. The station closed down in December 1966.
Even before our landing, we could hear the grunts of the elephant seals in the distance. There is a special sensation when you first see land in this region.  Even more so, knowing that we were to set foot on a continent so remote from anywhere else in the world, that very few had visited.  Just to walk among the wildlife that are not wary of us but curious to know what these creatures are in their thick red jackets.  They feel no fear towards us.
On landing, we witnessed our first large elephant seals, fur seals and King Penguins. We also saw sooty albatross and brown skua birds. We could also smell the Penguin Poo! Did we get used to the aroma? Of course, I think we would have been worried if we had not.  The fur seals would lazily open one eye and gaze up at us and then continue napping.  Penguins walked in front of us, behind us and crossed our paths not giving us another glance.
Close to Ernest Shackleton's grave were King Penguins huddled together in the cold wind and sleeting rain.
Shackleton was buried there, at the wish of his wife and family, after he had suffered a heart attack at sea in 1922.  Shackleton had arrived at Grytviken after the vessel Endurance was damaged in 1915.  He returned to the Antarctica Peninsula to rescue his remaining crewmen. If you have time when you are ashore at Grytviken you can walk to Shackleton's memorial cross on Hope Point at the eastern end of the cove.
You may want to read more about Shackleton's expeditions before your adventure:
The Norwegian Church is located at Grytviken and if you travel to Antarctica over Christmas you may be able to join in on the Christmas Day service. It was a welcome relief for us to visit the church to escape the cold-biting winds.  It had just started to snow, even with our thick jackets on, the feeling of cold and the damp from the sleet and snow started to take its toll.
We were worried about our cameras, having read in various articles that they freeze in temperatures below zero, although they were tightly sealed in Ziploc bags.  To take a photo, we had to take our thick waterproof gloves off, take the camera out of the bags, snap away and then hurriedly put it back in again and then wrangle with a wet glove trying to get it back on our hands as quickly as possible. We did purchase silk glove linings from the Ponant Shop on board hoping they would help keep our hands warm, but they became useless once wet.  There was also no way we could take photos with either the silk gloves on or the thick waterproof ones.
Pro Tip – Camera Gear
When your camera gear is subjected to such cold temperatures it is recommended to wrap your gear in towels or blankets on your return.
You Can Shop on South Georgia Island
The South Georgia Museum is well worth a visit, it has a shop where you can purchase items.  The Post Office is available for posting postcards back home.  Some of our fellow passengers posted theirs on November 9 and they reached Australia in late March, so be prepared for a wait. You can purchase items in Euros, Dollars and Pounds.  Sometimes credit cards work and sometimes they don't so bring some cash with you as a backup.
There was also a tour available of the whaling station where we learnt more about the history and what the buildings were used for. The buildings were used by the Carpenters, Pattern Makers, Plumbers and Tinsmiths. The most important were the Main Store and the Rope Store. We recommend that you take this free tour.
Scattered on the shoreline are rusty old sunken vessels that were used for whaling. Penguins and elephant seals were lazily hanging around these old vessels, we had to be careful that we didn't tread on them.  Penguins have the right of way, and of course, they should too.  We did not know what to expect when we walked around the Penguins, most of them just gave us a quick glance and continued down their Penguin Highway.
The whale catcher Petrel was built in Norway in 1928.  It was the first to have a catwalk so the gunner could run from the bridge to the harpoon gun.  The gun and the catwalk were removed when it was converted for sealing in 1956.
Fortuna Bay
That afternoon we headed off to Fortuna Bay in Whistle Cove on South Georgia Island. Fortuna Bay is located at the foot of very rugged mountains.  The bay itself is 5 km long and 1.5 m wide.  It is home to thousands of King Penguins, Antarctic Fur Seals, Elephant Seals,  Brown Skua birds, Giant Petrels and Antarctic Terns.
Along the route, we experienced  4-5m waves. We had by this time become used to the swells especially at lunchtime when we were seated close to one of the windows within the La Celeste Restaurant on level 2.  At times it felt like you were in a washing machine, the swishing of white water foam to and fro, but we were not put off our lunch or our wine.
We spent 2 hours on Fortuna Bay. A leisurely 1 km walk each way took us to a colony of King Penguins, passing by grunting elephant seals and fur seals. We stood still gazing out in wonder at the King Penguin colony in front of us.  Baby King Penguins, all fluffy and brown, came up to us, checking us out, either finding us interesting or not.
St Andrews Bay
At 11.00 pm that night we set sail for St Andrews Bay arriving at around 5.00 am the next morning. We had a morning excursion starting at 6 am. A light breakfast was available before going ashore or if you were one of the later groups you could order room service if the restaurants had closed by the time you returned. The early start did not deter anyone. Sunrise was around 4.30 am and it was a special feeling to be the first on land.
Pro-Tip
Not only is this a tip from us but also from the Expedition crew.  There are no toilets on landing, nothing at all should touch the ground, not even a drop of water (hope you get my drift here).  If you need to go to the toilet you have to return back on one of the zodiacs.  Our tip is to not have breakfast or that morning coffee, wait till you return back to ship especially if you are one of the first groups out.
The King Penguin Colony here at St Andrew's Bay is the largest we had seen so far.  Over 100,000 Penguins, a sea of brown in front of us which happened to be the chicks with their fluffy brown coats.  The adult penguins were malting as well, brown feathers carpeted the ground that we were walking on. Eventually, you will get used to the smell of Penguin Poo.  In the Penguin Highways and where the penguins congregate the ground will be covered in a pinkish colour which is from the krill that they eat.
We had to cross a fast-flowing stream but help was at hand from the expedition team. It was a 2km walk to the colony but well worth every step.  A colony this large we would never see unless we visited again. For what seemed miles ahead of us were King Penguins and their chicks, it was an incredible sight and one that we hope at least doubles each year in size.
Moltke Harbour
At lunchtime, we sailed to Moltke Harbour arriving around 2.00 pm.
We enjoyed watching the antics of the King Penguins and Gentoo Penguins when we landed onshore.  The male Gentoo Penguins were very busy making their nests with small stones and rocks.
We walked amongst the elephant seals and their babies, keeping out of the way of the big males who were itching for a fight or two.
Our adventure took us along the former reindeer track in a circle.  Reindeers were introduced to South Georgia Island in the 20th century by the whalers.  They were used for recreational hunting and meat to feed the whalers.   The population bred and spread over the island causing much environmental damage and eventually, they were eradicated.  Monkeys, sheep, cattle, cats, dogs and rats were introduced but they did not survive.  Rats were eradicated in 2010 after the bait was spread via helicopters.
Gold Harbour
At 19.00 we departed for Gold Harbour. We found out that it was named by the early sealers as the early morning light and the light at dusk cast yellowy shadows over the cliffs.
We had an issue walking onshore at Gold Harbour.  Not only was there a large number of elephant seals along the beach but King Penguins and Gentoo Penguins.
There was even an elephant seal 'pup kindergarten' at the western end of the beach where a glacial stream ran down into the sea.
We encountered light-mantled sooty albatross.
Drygalski Fjord
After an early morning start, we set sail at 11.00 am to Dryglaski Fjord. We were warned that we may expect a 7m swell during this sailing.  The warning was well-timed.
Drygalski Fjord is located along the southeast coast of South Georgia.  The bay is 1.6 km wide. It was named after Professor Eric Von Drygalski who was the leader in 1901- 1903 of the first German Antarctica Expedition.
It was bitterly cold sailing into the bay but the view of the immense Fjord and the Glacier made us forget. It was difficult trying to stand still on deck to take photos of the glacier because the winds were blowing so strongly. At one point there was a loud crash as part of the Glacier had broken away (a result of global warming) and a small tsunami formed.  One of the immediate dangers of sailing around these areas is glaciers or icebergs breaking away that could form tsunamis, especially if you are in a zodiac.  The team on board are well trained in emergencies so we had no fear, but the unexpected could happen at any second.
That afternoon at 14.00 we set sail to Antarctica.  This was it, the big moment that we had been waiting for.  South Georgia will always stay in our hearts but this was the 'big unknown'.
Antarctica Peninsula
Some interesting facts:
it has an area of 14,000,000 sq km
a population of 1,106 which can triple in size during the summer months when researchers arrive
there are no cities just research stations
it contains the geographic South Pole
it is the southernmost continent and the fifth largest in the world
it is twice the size of Australia
1000 km from South America
2700 km from Tasmania
5000 km from Africa
98% of the continent is covered in ice that has an average thickness of 1.9 km
its mountain range is the longest in the world measuring 3200 km in length, with 48 summits above 4000m high
it is the coldest, driest, windiest continent on earth as well as having the highest elevation of all the continents
believe it or not, it is classified as a desert with an annual rainfall of only 8 inches along the coast and less inland
the average temperature is around -63 degrees C but a record temperature measured from space reached – 89.2 degrees C.
The vegetation is classified as tundra. It is home to types of algae, fungi, plants and bacteria
Animals that can be found in Antarctica include penguins, seals, whales, birds, mites, nematodes (roundworms)  and tardigrades (water bears or moss piglets – 8-legged micro animals).
The South Pole time zone is the same as New Zealand
A57A Iceberg
On the morning of November 13 at around 0800 hours, our Captain advised us we were sailing near A57a iceberg.  A57a was a tabular iceberg that was 20 km in length, 8km wide and 300m below the surface of the ocean.  This was an exciting experience for all of us on board, you could even hear the excitement in our Captain's voice and Florence's as well, as she was up on the bridge with him.
We all had difficulty photographing A57a because of the length but it was fascinating to get up as close as we could.
What is an iceberg?
An iceberg is a piece or chunks of ice that were formed on land.  They come in all sizes and shapes and float in an ocean or lake. Some are small but some can be the size of a small country.  A57a is relatively large but there are 10 larger. To be classified as an iceberg the chunk of ice should be larger than 5 metres.  They travel with the currents of the ocean but can get caught up in shallow waters or smashed up on the coastline. Most of the iceberg lies under the water's surface some up to 90% but on average around 80%.
There is a great article from the Antarctic Report that explains how an Iceberg is named.  Read it here.
Brown Bluff Peninsula
As we edged closer to the Antarctica Peninsula we noticed that sunrise was a lot earlier now at 03.42 and the sunset later at 21.15.
Brown Bluff is an extinct volcano that is over one million years old. It is named because of the reddish-brown rock on the north face of the cliff. The cliffs reach to a height of 709m vertically.
The colonies of Gentoo Penguins and Adelie Penguins nest there. It is also the nesting ground for Snow Petrels.
Cierva Cove/Cuverville Island
Sunrise was at 3.46 am this morning as we made our way into Cierva Cove on Cuverville Island.  Cuverville Island lies in the Errera Channel off the west coast of Graham Land in Antarctica.
Birdlife International has identified Cuverville Island as an important breeding area supporting large colonies of Gentoo Penguins, southern giant petrels and imperial shags.
Instead of going ashore, our expedition was a zodiac cruise through the small fragments of brash ice (fragments of floating ice measuring not more than 2m across).  It can be difficult for the zodiac to manoeuvre amongst the brash ice, you can hear the ice cracking as we move slowly around the larger chunks.  We asked our guide to cut the engines so that we could hear the ice cracking, it was one of the most peaceful moments that morning and one that should not be missed.  This is nature at its most serene moment.  It was like the 'snap crackle and pop' you get when you eat Rice Bubbles or Coco Pops cereal.
As we moved closer to the larger icebergs we notice their depth underneath the water.  The brilliant blue colour of the ice shimmering in the sunlight that morning created an eerie atmosphere.  Other icebergs looked like pieces of artwork where the strong winds in the cove had created large holes, some large enough to drive a car through.
There was a shout from the 'walkie-talkies' that a minke whale had been sighted and off we went. A splash beside our zodiac showed that the minke whale had surfaced fairly close to us. Another gasp and it was in front, we kept our distance as we followed waiting for the minke whale to surface again.  It was difficult to get the photo as we just did not know where it would surface next.  This was one of those moments when you just put your camera down and watch the performance, and what a performance it was. We also saw the flight of the snowy albatross as we headed back to the ship.
Cuverville Island 
On arrival we were greeted by a large colony of Gentoo Penguins, this is the largest colony in Antarctica. We learnt that there are over 4,80o pairs+.  The team had carved steps for us out of the icy snow to get from the rocky beach landing. We watched the antics of the Gentoo Penguins for what seemed like hours, but it was soon to get back on board again.  We hadn't even felt the cold that afternoon.
Wilhelmina Bay gets its fair share of humpback whales and minke whales gathering here to enjoy feeding on the krill.  The krill, we learnt, is trapped in the bay by the strong current at the end of the summer.
The bay was named after the Queen of the Netherlands – Wilhelmina –  who reigned between the years 1890 to 1948.
The bay is 24km wide and it felt immense as we sailed into it at around 7 pm in the evening. Our Captain and Expedition team were up to something.  Instead of anchoring at the edge of the ice shelf, we ventured further gently breaking the ice shelf as Le Lyrial moved in closer.  Then we heard the clanking of the anchor.  All onboard were out on the deck watching what was happening as the sun started to set.  To the right, we could see a zodiac heading away from the ship and Florence and a team member on the ice shelf walking towards Le Lyrial testing the ice as they moved.
Other zodiacs appeared with the team and seemed to be laden with tables, boxes of glasses and wait for it – bottles of French champagne. We were going to drink French Champagne on Ice! Our groups were called and we dressed quickly for this special event.  Our time was limited on the ice shelf to 15 minutes for each group, just enough to grab a glass of Champagne and snap happily away with our cameras. We had not expected this!
Thanks to our Captain and the team for giving us such a memorable moment.
Deception Island
We passed through the Neptune Bellows, which is a narrow channel just 230m wide, the entrance of the caldera of Deception Island. The passing through the channel was slightly rough due to the swell and it was overcast and snowing.
The plan was to land at Whalers Bay but we were beaten to the landing site by another ship which meant that plans had to be changed to land at Telephone Bay.
At Telephone Bay the morning's activity was a long trek up the mountain for stunning views over the caldera.  This is a unique land formation as the ring-shaped island is actually the top of the volcano.
As we left Telephone Bay fin and humpback whales frolicked in front of the ship.  Our Captain circled them for around 30 minutes to give us all a chance of witnessing this gathering.
Deception Island/Half Moon Island
Deception Island was discovered in November 1820 by an American Sealer by the name of Nathaniel Palmer.  In 1906 it was established as a whaling base where they processed the blubber to extract the oil.  It closed down in 1931 due to a slump in prices of whale oil.  The British established a scientific station there but they had to abandon the site due to damage of the station buildings by volcanic eruptions.
Half Moon Island is located in Moon Bay and takes its name from the crescent shape of the bay.  The island is located on the western shore of Livingstone Island and appeared in 1935 on navigation charts.
The island is known for its wildlife. We learnt that 7 species of birds can be found here:
Wilson's Storm Petrels
Antarctic Shag
Antarctic Tern
Kelp Gull
Snowy Sheathbill
Brown Skua
There is a 3,000-pair-strong colony of Chinstrap Penguins.
Our last stop in this unique wilderness was at Half Moon Bay, could it be that Captain had saved the best for last? Every landing was a favourite landing for us but there was something about Half Moon Bay. Was it the sighting of a family of Weddell seals? Our expedition team were excited as it is not very often you get to see a pup.
Was it the cheeky Chinstrap penguins who loved sliding around on their bellies?  Or was it the stunning silvery-white landscape with rocks covered in colourful lichen that glistened in the afternoon sun?
It was all that and more.  But there was a feeling of sadness as we stepped aboard the zodiac for the last time to head back to the ship.  Also, our thoughts go ahead of us wondering how the Drake Passage would be – could it be the Drake Lake or the Drake Shake?
Drake Passage
The Drake Passage is named after Sir Francis Drake.  In September 1578 his ship was blown off course after sailing through the Straits of Magellan.  This proved that there was a connection between the Atlantic and Pacific Oceans. It was not until 1616 that Dutch Navigator Schouten recorded the first passage.  Schouten also named Cape Horn which became the shortest crossing between Antarctica a distance of 800km.
We got the Drake Shake.  Was it rough, yes! We felt it was our right of passage to experience the harshness of this world-renowned body of water on our expedition to Antarctica.  The Captain had given a little giggle at the briefing as we set sail.  We now knew these signs, if he giggled it was going to be rough! We were in great hands, he has sailed this passage many times and the Ponant ships are built for this type of water.
We sailed calmly up the Beagle Channel a few days later to the gateway to the white continent – Ushuaia. Ushuaia lives up to its nickname – the end of the world. It is where the Andes Mountains plunge straight into the sea.
There endeth our adventure, our expedition to the unknown.  A place that tugged at our heartstrings, a place where we fell in love with penguins (all of them), and elephant seals, where we marvelled at the whales and all the other wildlife we met on the way.  We are forever grateful to our Captain and the team on board Ponant who made a dream a reality.  Everyone on board from below deck to above deck should feel honoured to be a part of a great team. We feel honoured to have been amongst them.  To the new friendships, we made on board, we thank everyone for making those 15 nights a memorable experience.
Don't forget to get your passports stamped at the Tourist Office just as you exit the Pier.
Summary of the journey:
Total 3,458 nautical miles or 6,404.2km (1 nautical mile = 1,852 km)
Montevideo to Grytviken – 1469NM
Grytviken to Fortuna Bay – 26 NM
Fortuna Bay to Saint Andrew's – 43 NM
Saint Andrews to Moltke Harbour – 17 NM
Moltke Harbour to Gold Harbour – 18 NM
Gold Harbour to Cooper Bay – 18 NM
Cooper Bay to Brown Bluff – 866 NM
Brown Bluff to Cierva Cove – 172 NM
Cierva Cove – Cuverville – 60 NM
Cuverville to Wilhelmina Bay 23 NM
Wilhelmina Bay to Deception Island – 115NM
Deception Island to Half Moon – 42 NM
Half Moon to Ushuaia – 589 NM
The Wildlife We Experienced On Our Journey
King Penguins
Interesting facts about the King Penguins:
they are second in size to the Emperor Penguins standing at up to 100cm tall and weighing up to 16 kg
they can live to 20 years old in the wild
they eat small fish and krill
they have a yellow coloured bill and the same yellow colour appears on the back of their neck
they can swim between 5 – 10 km per hour and can dive as deep as 300m
colonies of King Penguins can reach 200,000 birds
their eggs are incubated on their belly on top of their feet
the males and females take in turns to incubate the eggs which hatch around 54 days later
leopard seals and killer whales are their predators
Gentoo Penguins
Interesting facts about the Gentoo Penguins:
Gentoo Penguins have a white patch that runs around and behind the eye and joins onto the crown.
Their bill is orange-red in colour.
The male Gentoo collects the pebbles in its beak and drops them into the nest
During September or October, Gentoo Penguins generally lay two eggs, three days apart from each other.  The second egg is often smaller than the first.
Both eggs are guarded by the parents until they hatch about 5-6 weeks later.
They are the 3rd largest in size of Penguins
Adults can weigh up to 8kg
The largest population can be found in the Falkland Islands, South Georgia and the Antarctica Peninsula
There are approximately 387,000 pairs and growing
They nest on the beaches and in tussocks.
Their diet consists of small fish, crustaceans and squid
The Gentoo Penguins' eggs are taken by Skua birds
Young Gentoo Penguins are predated on by giant petrels and older Gentoo Penguins by leopard seals.
Their nests can be flattened by elephant seals
Adele Penguins
Interesting facts about the Adele Penguins:
they live between 11 to 20 years in the wild
they were named after the French Explorer d'Urville's wife Adele when he discovered them in 1840
they are the smallest of the penguins that can be found in Antarctica
the males are the nest builders, using their beaks to move small stones to build the biggest nest possible hoping to attract the female Adele penguin
they eat small fish and krill
orca whales and leopard seals are their predators
they can swim up to 5 mph but if chased by a predator they can double their speed
they have a black back and head, a white chest and stomach and a white ring around their eyes
they can dive up to 150m and hold their breath for 6 minutes
Chinstrap Penguins:
Some interesting facts:
they have a thin black strap that runs from ear to ear under their chin
they gather in large colonies to nest
their predator is the leopard seal
they can reach a height of 70cm and weigh up to 6kg
their diet is mainly krill, fish and squid
they can swim up to 80km from shore and dive to a depth of 70m and swim at 30km per hour
they can live to 20 years of age
Antarctic Fur Seals
Some interesting facts about Antarctic Fur Seals:
the densest population of Antarctic Fur Seals can be found on South Georgia Island
they can grow up to 2m in length
they can weigh up to 215kg with the males being the heaviest
they eat penguins, krill, fish and squid – they can eat a ton of krill each year
they are light brown or grey and have ears that are visible
The average depth of diving is around 30m and can last for up to 4 minutes.  They have been known to dive to a depth of 180m and diving time up to 10 minutes
on land, they can travel up to 20km per hour and can swim faster
the males can have up to 20 in their harems and will fight for their rights to their death
males can live to 15 years whilst females can live to 25 years
their predators are sharks and killer whales
Weddell Seals
Some interesting facts about the Weddell Seals:
they can stay underwater for up to 80 minutes at a time
they can grow up to 3.5m in length and can weigh up to 600kg
their diet is mainly krill, penguins, fish, squid and prawns
they can swim around 10km per hour
they can live up to 30 years of age
killer whales and leopard seals are their predators
Southern Elephant Seals
Some interesting facts about Southern Elephant Seals:
they are found in Antarctica
can grow up to 6 metres in length and weigh up to a very heavy 4000 kg
their diet consists of krill, fish, squid, sharks
they can dive up to 1000m deep
on land, they move at a speed of about 5 kph and in water up to 10 kph
females can live to around 25 years of age and males 15 years
their pups are predated by orca whales, leopard seals and sea lions.  Orca whales are also the predators of adult seals.
Sperm Whales
Some interesting facts about Sperm Whales:
they can dive below the ocean for 2 hours at a time
the males can grow up to 67 feet in length and weigh up to 45 tons
the females can grow up to 38 feet in length and weigh up to 16 tones
they have the largest brain of any animal
they are normally dark grey in colour
their diet consists of squid, octopus and fish
Minke Whale
Some interesting facts about the Minke Whale:
they can reach up to 7.5m in length and weigh up to 10 tonnes
females are larger than the males
their diet is made up of fish and krill
their dives can reach up to 20 minutes at a time with a maximum speed of up to 40km
on average they live for 40 years
Humpback Whale
Interesting facts about the Humpback Whale:
one of the largest animals on earth
can grow up to 50 feet in length
they live to 50 years of age
they can live between Antarctica and the Arctic, from coast to the ocean except under the sea ice
they can weigh up to 40 tons
they give birth to their young in the tropics after migrating for up to 25,000 km at a time
females come into season in winter and mate on winter grounds
the gestation period is 11 months
calves are born the following winter and remain with their mothers for the first year
Albatross
Some interesting facts about the Albatross:
a wingspan of up to 11 feet
they can float on the surface of the ocean
they drink salt water
they can glide for hours without rest or even flapping their wings.  We noticed them out in the middle of the ocean flying beside our boat and was amazed at their endurance.
they can live to 50 years of age
they are rarely seen on land
they meet only to breed, each pair producing a single egg which they can take turns in caring for it
Southern Giant Petrels
Interesting facts about the Giant Petrels:
they nest on land and feed at sea
they nest in groups on the ground
they start mating at age 10
parents incubate the egg and once hatched both share the care for approximately 200 days when the young is able to feed on its own
they eat krill or squid
Arctic Terns
Some interesting facts:
During the month of November, the birds are nesting
We were advised that they could dive bomb during this season so we were not to run or scream
We were to walk backwards and put our hands on top of our beanies
they can grow up to 40cm in length and weigh 125 grams
their diet is mainly fish and crustaceans
they glide most of the time in flight even when they are sleeping
they can hover similar to hummingbirds
they have the longest migratory route of all birds
Brown Skua Birds
Some interesting facts:
it feeds on fish and baby penguins and other seabirds
they can be up to 64cm in length with a wingspan of 160cm
they can weigh up to 1.43kg for males and for females 1.65kg
Antarctica Packing List
It is recommended to dress in several layers whilst ashore.
You will also need sunglasses or ski goggles and sunscreen.
What we highly recommend is a pair of very good waterproof pants.
You may want to purchase some seasickness tablets or patches before you travel.
What to wear during the day onboard
Casual clothes for both men and women and comfortable shoes.  It is usually quite warm.
Pro-Tip
If the sailing becomes rough we would recommend that ladies wear flat shoes.
What to wear at night on board
If it is not a gala evening casual smart clothes are for dining in the evening.
What To Take On Land
Waterproof camera bags and walking poles are recommended.
If you enjoyed our article on Antarctica Travel why not PIN it for later:
Check out our To Travel Too Shop For More Travel Related Products: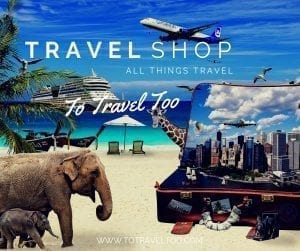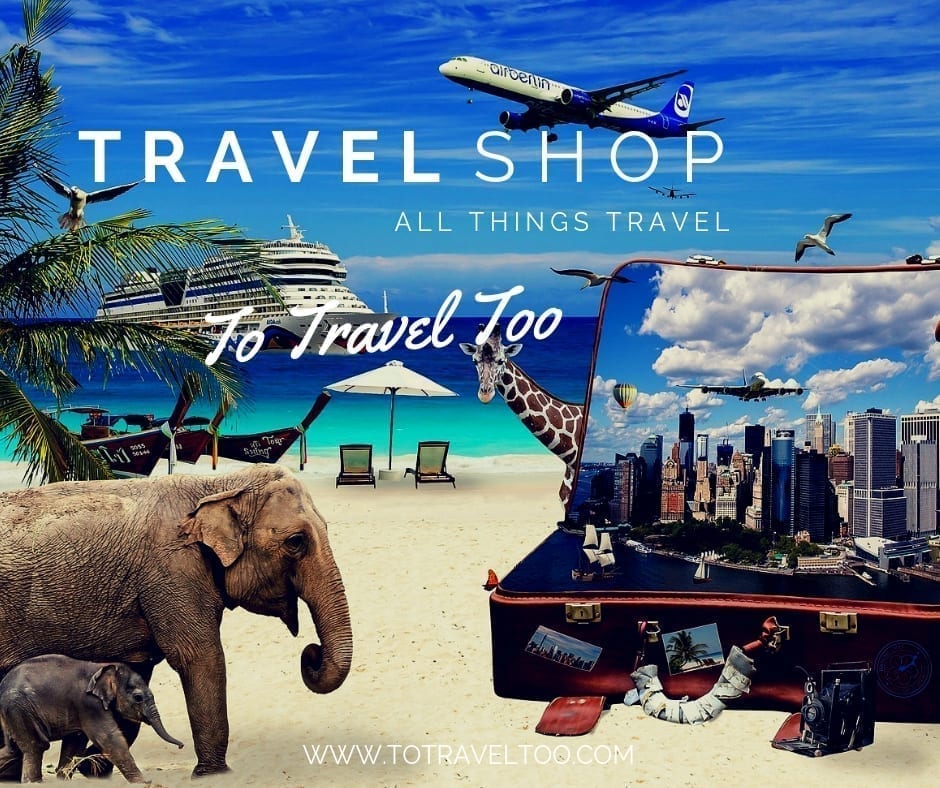 Flight Deals to Ushuaia and Montevideo
Find the cheapest flights with Skyscanner who then directs you to the airline's website with no extra fees to pay.
Travel Insurance
We highly recommend that you take out travel insurance when you book and pay for flights and pay for deposits on cruises and tours.