7 Top Things to do in San Francisco
Guest Article by Shandos Cleaver, the founder and blogger-in-chief of Travelnuity.
We have visited San Francisco in the past for work in our corporate days and unfortunately, it was only a brief drive across the Golden Gate Bridge as well as a quick stop at Fisherman's Wharf. Shandos has put together her top 7 things to do in San Francisco from the Golden Gate Bridge to sea lions and crooked streets and more.  There are some great places to visit in San Francisco.
San Francisco has so much to offer the visitor, we hope you allow enough time to see them all.
This post may contain affiliate links. Please see our disclosure for more information. As an Amazon Associate, we earn from qualifying purchases (if applicable).
Related Reading: Our Guide On How To Plan a Trip to the USA
Need an E-Sim
Scan a QR code for instant access to the local high-speed data network with your eSIM- compatible device no matter where you are and when it is. Benefit from reasonable pricing, a reliable network, and support.
What To Do in San Francisco:
San Francisco is one of the most memorable cities in the United States, with its distinctive culture and bayside location, not to mention its famous bridge. Little wonder then that many songs have been written about it, from I Left My Heart in San Francisco in the 1960s to We Built This City in the 1980s.
To ensure that you have plenty of fond memories of your time in San Francisco, make sure you add these top things to do in San Francisco to your itinerary.
Take in the Golden Gate Bridge
View of Golden Gate Bridge from Baker Beach
One of the most famous bridges in the world, it's rare to picture San Francisco without including the Golden Gate Bridge. Spanning the Golden Gate Strait and over 1.5 miles long, it lies immediately north of the city.
The bridge is also one of the most photographed bridges in the world, and there is no shortage of vantage points from which to snap a photo or two. Just look at the number of photo spots marked on Google Maps!
One of the most popular spots for photos is Fort Point, almost directly under the southern end of the bridge. While the Fort itself is only open Friday to Sunday for most of the year (with free entry), the exterior with its great angles for photographs is accessible seven days a week. Occasionally, there's even a wave break under the bridge, and it's possible to get shots of the enthusiastic surfers from here!
Another excellent spot from which to view the bridge on the southern side is Baker Beach. This beach is located on the western edge of San Francisco and is a great spot to go for a walk in the late afternoon, staying to watch the sunset over the Pacific. The beach is also one of the best dog-friendly spots in San Francisco, so usually, there're plenty of dogs also enjoying a walk.
Alternatively, make your way north across the bridge. There's a couple of great viewpoints to stop at on the north side, including the Golden Gate View Point on the edge of Sausalito. Take the first exit north of the bridge. Note that there is currently a USD$7.75 toll to drive back south over the bridge, payable online or over the phone.
Visit the Island of Alcatraz
San Francisco is equally well known for the prison island of Alcatraz, located in the middle of its bay. The prison on the island operated from 1934 and 1963, home to infamous inmates including Al "Scarface" Capone and the "Birman" Robert Stroud.
During that time, the official record is that no one ever successfully escaped the prison, although a few prisoners disappeared, presumed drowned, and may have actually made it to freedom.
These days, the island is a tourist attraction, housing the historical remains of the prison buildings plus some Civil War-era buildings. It's also home to thousands of roosting and nesting sea birds.
Enjoy a visit to Alcatraz Island and a sightseeing cruise of San Francisco Bay. Take the ferry to Alcatraz and learn more about the infamous penitentiary, then sail along the historic waterfront.
Night tour and dinner:
Experience Alcatraz Island in the evening when most other visitors have already gone home on this guided trip in San Francisco. Walk through Fisherman's Wharf and ride a ferry on San Francisco Bay.
Watch the Seal Lions
The famous sea lions at Fisherman's Wharf
After you disembark from the Alcatraz ferry, stay a while longer at Fisherman's Wharf to view some of the other famous residents of San Francisco. On the western side of Pier 39 is a colony of sea lions. They've made their home here now for nearly 30 years, since shortly after a significant earthquake hit San Francisco in October 1989.
It's a great opportunity to see these beautiful creatures up close. There is a small year-round colony, which swells to hundreds and hundreds during the wintertime, barking and making a lot of noise!
The Fisherman's Wharf precinct is similarly packed with tourists, visiting the many restaurants and shops, although the prices are generally more expensive than elsewhere in the city, so I recommend not staying for long.
Ride a Cable Car
Cable car on the streets of San Francisco 
If you're looking for a fun and easy way to return from Fisherman's Wharf back to the city centre of San Francisco, take one of San Francisco's iconic cable cars. When you see the rather steep hill you otherwise need to climb up, it's easy to understand why the trolley cars were built!
Choose between the Powell/Mason cable car, which departs from near the intersection of Bay Street and Taylor Street, and the Powell/Hyde cable car, which departs from the Hyde Street and Beach Street intersection. Both cable cars terminate in the same spot: the intersection of Powell Street and Market Street, not far past Union Square.
A single ride on a cable car costs USD$7.00. You can pay using the MuniMobile app, a Clipper card or with cash (use exact change). There's also a third cable car line, the California/Van Ness line, although it's not as handy for tourists.
For your regular transport needs, skip using the expensive cable cars and rely instead on the other public transport options available in San Francisco. Trips on the buses and metro trains cost only USD$2.50 using the MuniMobile app or a Clipper card, or USD$3.00 for cash payments from July 1, 2019.
If you plan to take more than one or two trips, it's great value to download MuniMobile, the official ticketing app for San Francisco public transport. Only one app is required per group, plus you can purchase a USD$5.00 all-day pass on the app to use across all buses and metro trains.
Zig Zag up the Crookedest Street
The crooked section of Lombard Street
When you see how steep some of the hills are in San Francisco, it's no wonder that the local authorities turned to some ingenious methods to build streets up them.
Dotted around the city are multiple "crooked streets". These streets zigzag backwards and forth to get up and down hills, with sharp curves at each bend, so that people aren't in danger of being killed by vehicles rolling down them.
Allegedly the most crooked, and certainly the most famous, of these streets is Lombard Street. The crooked section of this street is located in between Jones and Hyde Streets. It's not far away from Fisherman's Wharf, just a short uphill walk, of course! If you're driving the street, it's one-way downhill only.
Embrace Your Inner Hippy
The colourful Haight-Ashbury district
During the 1960s, San Francisco was the epicentre of the hippy subculture. To get a taste of the lingering hippy side of San Francisco, head to Haight-Ashbury.
This district is centred around the intersection of Haight and Ashbury Streets and was nick-named "Hashbury" during the 1960s by writer Hunter S. Thompson. These days it contains an eclectic mix of boutiques, including a range of vintage clothing, books and record stores. A great selection of alternative food is also on offer.
Murals in Haight-Ashbury
While walking along Haight Street, make sure you turn down some of the side streets, to check out the many murals decorating the exteriors of shops. These are often influenced by the hippie counter-culture. It's also great to time your visit for the second Sunday of June when part of Haight Street is closed for a street fair each year.
The "Painted Ladies" in Lower Haight
While you're in the area, also consider heading up to Alamo Square in Lower Haight. Opposite the popular grassy park is the famous row of Victorian houses known as the "Painted Ladies".
Explore the Mission District
Balmy Alley in the Mission district
Another colourful area of San Francisco to visit is the Mission District. The district is named after the Mission San Francisco de Assis, the oldest standing building in San Francisco, located in the northwestern part of the district.
For many years the district has had a large Latino population, lending the area much of its character, although it has gentrified in recent years.
For some of the best and cheapest tacos on offer in San Francisco, head to the Taqueria El Farolito on Mission Street. This no-frills Mexican eatery is always busy until late at night. Note that it's cash only.
Make sure you also check out Balmy Alley. The walls of this laneway in between 24th and 25th Streets are covered with murals and other artworks, with new works regularly appearing.
Bio for Shandos Cleaver
Shandos Cleaver is the founder and blogger-in-chief of Travelnuity, a travel blog focused on dog-friendly travel around the world. Shandos recently returned to Australia after spending nearly two years travelling around Europe and the USA with her Miniature Dachshund, Schnitzel. On her blog, she shares hands-on information for other people wishing to travel with their dog.
Essential Visitor Information for San Francisco
San Francisco Map
Getting In San Francisco
San Francisco Airport is located 16km from the city centre.
Car Rental Information from San Francisco Airport if you would like to hire a car.
For the latest flight deals to San Francisco from your home base click here.
Private San Francisco International Airport (SFO) Transfers to/from San Francisco
Click here
Where to stay in San Francisco
We use Booking.com for our recommended San Francisco Hotels.
Top Hotels in San Francisco as Recommended by TripAdvisor.
San Francisco Hotels With Free Parking
Parking costs are at a premium in cities these days.
TripAdvisor has a list of the top hotels in San Francisco that offer free parking for guests. For more information click here.
San Francisco City Tours and Activities
San Francisco Weather
The best time to visit San Francisco is between September and November in the fall.  The weather is mild and there are fewer tourists, the second-best time to visit is in Spring.
Do You Need a Visa?
Pinterest
Are you also on Pinterest?
If you enjoyed our article why not post it to your Pinterest board for later? We are on Pinterest and you can follow all of our boards and get our latest pins when you follow us at To Travel Too.
To Travel Too Travel Shop
We have partnered with Amazon to create our own To Travel Too Travel Shop.  If you are looking for new luggage, guidebooks or walking shoes etc for your visit to San Francisco, click our link below.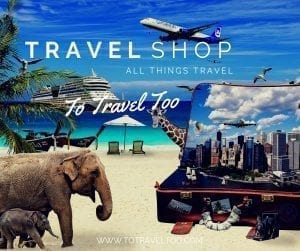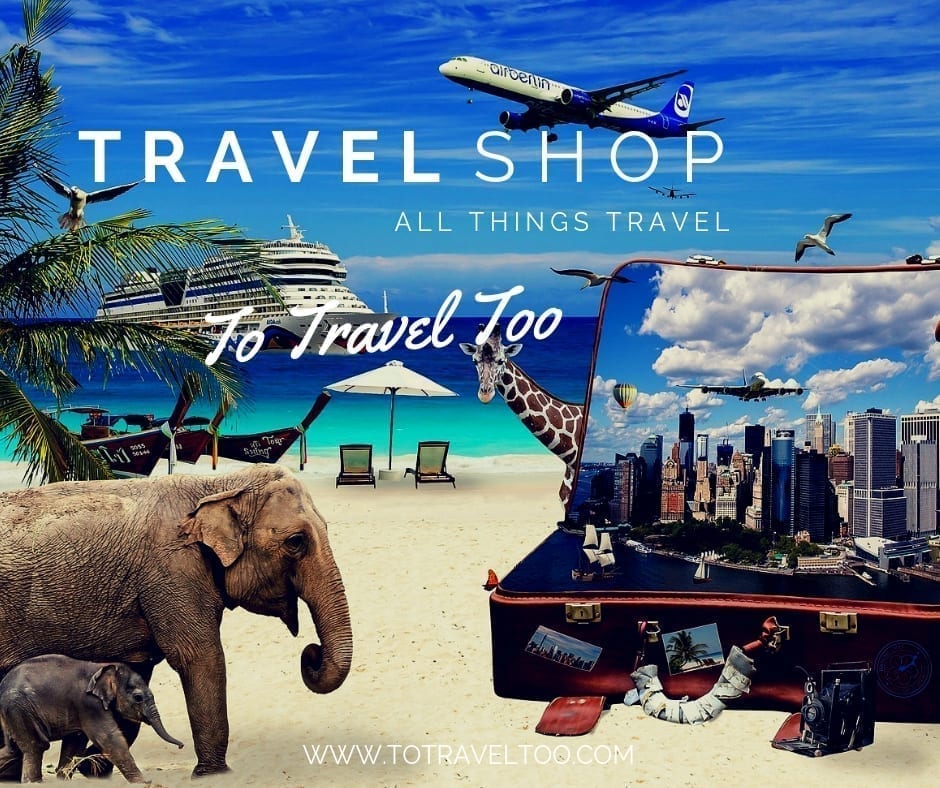 Travel Insurance
We recommend that Travel Insurance should be taken out as soon as you pay for airline tickets or deposits on tours, cruises and hotels etc.
You may be interested in reading our story on "How we ditched the Corporate World to Live a Life of Travel
Conclusion:
In conclusion, San Francisco offers a plethora of exciting and diverse activities for every visitor to enjoy. From exploring iconic landmarks such as the Golden Gate Bridge and Alcatraz Island to immersing oneself in the vibrant cultural scene at places like Chinatown and the Mission District, there is never a shortage of things to do in this captivating city.
Whether you are a nature lover looking to hike through breathtaking landscapes or a food enthusiast eager to sample an array of culinary delights, San Francisco has something for everyone. With its rich history, stunning views, and welcoming atmosphere, it is no wonder that San Francisco continues to be one of the top destinations for travellers worldwide. So pack your bags and embark on an unforgettable adventure in this remarkable city by the bay!