Our Guide on How To Plan a Trip To The USA
Travel planning at the best of times can be daunting, so we have assisted you by compiling our guide on how to plan a trip to the USA.
The United States of America is vast, where do you start, where do you fly into, where to stay, what to do and what to eat? Do you need a US visa? What about the currency, credit cards and ATMs?
We get a lot of questions on when is the best time to visit the USA, should we visit California in winter or should we head to Florida? How hot will New York be in Summer?
Is Fall in Finger Lakes the best time to visit?
These are just some of the queries that our community reaches out to us for assistance on.
Our step to step guide will help you plan your trip effortlessly.  First, you may like to read our article on things you should consider when choosing the right travel destination.
This post may contain affiliate links. Please see our disclosure for more information. As an Amazon Associate, we earn from qualifying purchases (if applicable).
Your Most Important Two Steps Before You Even Book Your Flights or Accommodation to the USA
Passports
Before you start planning your trip to the USA you need to make sure that your passport has at least six months validity on it from the date of your departure.
Will I Need A Visa for The USA?
To enter the USA you need to show valid travel documents which include your passport, a visa or an ESTA visa.
An ESTA is a travel authorisation document that allows you to travel to the USA without a visa. Even if you are transiting the USA you are required to apply for an ESTA Visa.
The ESTA Visa is a way for the American Government to check the suitability of the traveller entering the country.
At check-in for travel to the USA, you will be asked to show your ESTA Visa.
When Should You Apply For Your ESTA Visa
We recommend that you should apply for your ESTA Visa as early as possible. The ESTA Visa is valid for 2 years from the date of issue.  Do not leave your application to the last moment. The ESTA Visa gives you a stay of up to 90 consecutive days in any given period.
How Do You Apply For Your ESTA Visa Online
Applying for your ESTA Visa is an easy online process. The form should only take you 5 minutes to complete.  You will need to give details of your hotel accommodation or if you are visiting family or friends their contact details.
You can pay for your ESTA Visa safely online through Visa, Mastercard, American Express and even by Paypal.
As soon as the ESTA Visa has been granted you will receive an email or SMS.  You will need to print a copy of the Visa to take with you on your travels.
Currency, Credit Cards and ATMs
There are ATMs everywhere in the US but you can be charged fees of approximately USD3.00 per transaction. Some banks may charge higher or lower. It is worth checking with your own bank whether they have an agreement overseas with another bank.
Credit cards are accepted everywhere.  We recommend that you take USD cash with you. If you are tipping it will normally be in cash. There will be fees associated with using your credit cards, we recommend that you check with your credit card company what fees are associated with using their cards apart from the currency exchange rate conversion fee. A 4-digit PIN is required for your credit card especially if you are using your card for cash withdrawal.
You may want to consider a Travel Money Card where you load up USD in your home country before you leave at the rate of the day.
We also ensure that we have a mix of cards – a debit card, a credit card and a travel money card as a backup.  It is also recommended to keep your cards split between the two of you if you are travelling as a couple.
Have you considered a Wise Account?
I thought I would share a service that I use that I couldn't live without, not just for running my business but for travelling too.
Wise is an online bank and foreign currency transfer service ( formerly Transferwise) that allows you to have money in 50+ currencies, and convert between them at the real exchange rate whenever you need. It's free to sign up, and there are no monthly fees.
It comes with an immediate Visa debit card that allows you to make payments and withdrawals wherever you are in the world in over 40 currencies (you get an electronic card immediately and a real card about a week later in the mail).
I use the Visa to make all my travel bookings and I use the account to move currency between US, EU, and AU, at much lower rates than any other service I know of. You can also use the card to access cash at ATMs just like any card.
This is my affiliate link if you want to sign up. 
Tour America With A Specialist Company
If you prefer travelling on a tour where flights, hotels and tours are included there are many USA tour packages available check with your local travel agency.
The advantages of booking a tour are:
flights, accommodation and tours are arranged for you
most transfers are included
meals can be included
one point of contact
licensed and experienced guides
Independent USA Travel Bookings
You can easily organise your own travel bookings to explore the USA.
Flights to the USA
There are major airport hubs for flights into the USA depending on where you are travelling from:
Atlanta (ATL)
Los Angeles (LAX)
Chicago (ORD)
Dallas Fort Worth (DFW)
San Francisco (SFO)
New York – two airports John F Kennedy Airport (JFK) or Newark (EWR) both handle International Flights and La Guardia (LGA) handles domestic flights.
When comparing the latest airfare deals on travel to the USA we use Skyscanner
Pro-Tip
If you are transferring from an international flight to a domestic flight we would recommend that you allow at least 3 hours.  After exiting Immigration you will be asked to collect your luggage and go through security again.
Domestic Flights within the USA
There are many airlines to choose from to fly internally in the USA. It depends on your travel destination.  We have found that domestic flights are more expensive than what we are used to in Australia or Europe.  We recommend researching the destinations that you want to travel to and find out which airlines serve the routes, then sign up for their email alerts on airfare specials. We have had some great specials with Jet Blue and South West Airlines.
Accommodation in the USA
There are so many accommodation options in the USA. Whether you are booking a hotel, an apartment, motel or Airbnb you will be spoilt for choice.
You may even want to consider travelling the USA in an RV. Road trips around the USA are very popular.  One of the top road trips to do is a California road trip with spectacular scenery, wineries, beaches and more.
To compare the latest hotel deals in the USA we use Booking.Com
Pro-Tip
Most resort-style properties in the USA  charge resort fees which sometimes can be quite high.  Check with the resort on what these are prior to confirming your booking.
Driving Around The USA – Budget Accommodation Outside Towns
Hiring a car and driving around the USA needs some research before you start to book and we would like to share with you some top tips and tricks on how to rent a car.
If you have decided to hire a car and drive in the USA there are a range of budget accommodation hotel chains such as Days Inn, Red Roof Inns, Comfort Inn & Suites etc.  Parking is usually available outside your hotel room and they usually offer a basic breakfast of cereal, coffee and toast.
Petrol in the US is much cheaper than it is in Europe or Australia.
Beware of high parking fees if you are staying in hotels in cities.
Pro-Tip
Don't pay for a GPS in your car rental booking – Google Maps or Maps.Me do the same job as long as you have a SIM card.
Bus Travel & Tickets within the USA
For the latest bus schedules and ticket prices click here.
Check Travel Reviews on TripAdvisor for USA
When booking accommodation, eating at restaurants or undertaking a tour we always check what other travellers have written about the experience.
E.g: Best Places to Stay in Los Angeles
Related Post: 7 Top Things to do in San Francisco
Related Post: How To Spend 48 Hours in Buffalo City New York
Travel Insurance
Travel Insurance is highly recommended and the best time to take out travel insurance is when you pay for your flights, tours or accommodation.
WiFi Access in the USA
We purchased a SIM card for our travels in the USA.  As we were on a road trip from Texas to Florida having access to the internet for Google Maps was invaluable.
Recently they have introduced e-sim cards. 
Scan a QR code for instant access to the local high-speed data network with your eSIM- compatible device no matter where you are and when it is. Benefit from reasonable pricing, a reliable network, and support.
Scan a QR code for instant access to the local high-speed data network with your eSIM- compatible device no matter where you are and when it is. Benefit from reasonable pricing, a reliable network, and support.
Weather in the USA
The best time to visit the USA is during Spring and Autumn (Fall).  Summer months are the high tourist season.  Florida and California are popular in winter for mild temperatures.
During summer parts of the USA will experience hurricanes and typhoons.
Safe Travel USA
One question that we are always asked is how safe is it to travel in the USA. Our answer, as always, is anywhere you travel these days whether you are in Europe, Australia, USA or Asia you have to use your common sense.  As we have been travelling full time since 2013 here are our top tips for keeping safe whilst travelling:
Check your country's state department and sign up for their updates on countries that you are travelling to
Take out travel insurance that includes medical and theft
Know the top travel scams for the countries that you are visiting
Don't take expensive jewellery with you, keep them at home and travel with costume jewellery
Let your bank and credit card company the countries you are travelling to
Have some emergency cash hidden – we normally have USD in small notes
Take photocopies of your passports, visas, health documents and credit cards and email them to yourself and leave copies with family
Leave a copy of your itinerary with family members
Always withdraw money from an ATM that is inside a bank
Carry a First Aid Kit with you
Carry a business card of the hotel that you are staying in
Avoid non-tourist areas at night
Know the local emergency number
How Much Will A Trip To The USA Cost
On our past experiences of how much it costs to travel in the USA we would budget between USD 125 and USD200 per day. If you are on a backpacking budget you would expect to pay from USD 75 to USD 110.  It depends on the type of accommodation that you prefer to stay in and whether you are visiting locations such as:
Cities such New York City, San Francisco, Los Angeles, Washington, Boston, Chicago etc
Parks such as

Yellowstone National Park

, Yosemite National Park, Canyon National Park
Beach locations such as Miami or Hawaii
where prices could be higher than say smaller cities.
Pro Tips:
We would highly recommend researching the costs of the major tourist attractions and theme parks in the USA. Booking in advance can save you $$$.
In Orlando, you could book in advance an Orlando Flexi Pass which is great for families. Enhance the magic of your adventure to Orlando with a sightseeing flexi pass! With your pass, enjoy savings of up to 50% on local thrills, experiences, and restaurants, including 7-day access to the hop-on-hop-off trolley tour on International Drive.
Pinterest
Are you on Pinterest? We are at To Travel Too and we have many travel-related boards check us out at Pinterest.  If you enjoyed our article why not pin it to your board?
We have over 800 travel-related products in our To Travel Too Travel Shop.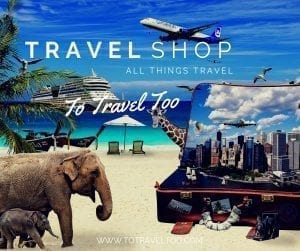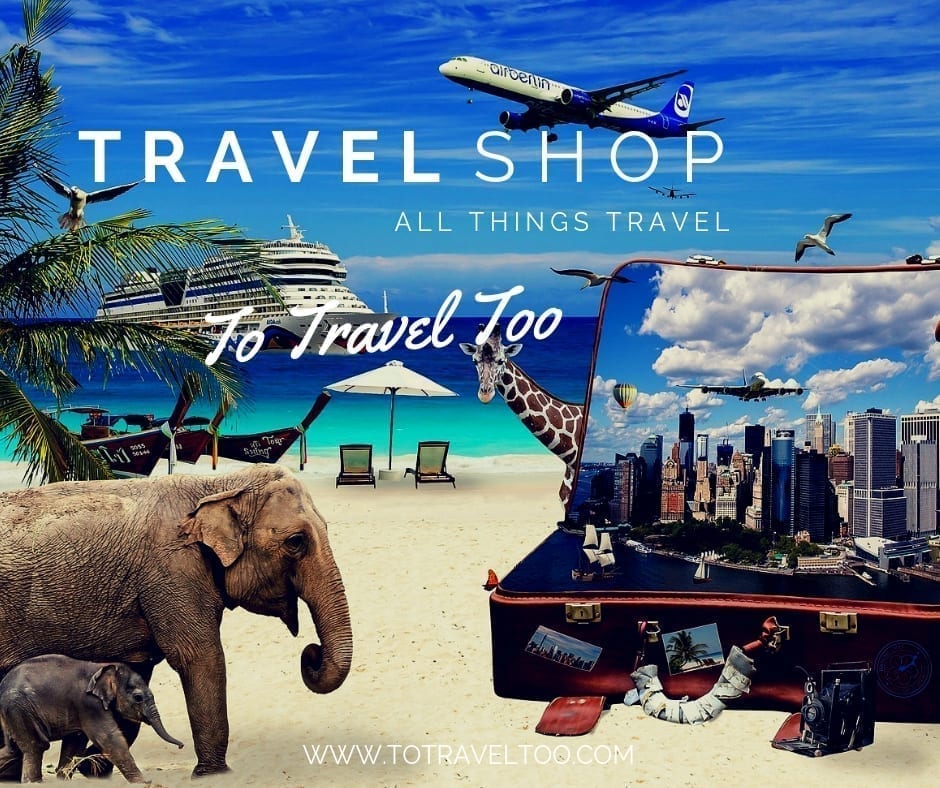 Conclusion: 
In conclusion, planning a trip to the USA can be an exciting and rewarding experience. By following these steps, you can ensure that your journey is well-organized, enjoyable, and hassle-free. Remember to research and choose your destinations wisely, obtain the necessary documents such as visas or ESTA authorization, book accommodations and transportation in advance, create a detailed itinerary, and consider travel insurance for added peace of mind.
With proper planning and preparation, you will have the opportunity to explore the diverse landscapes, vibrant cities, and rich cultural heritage that the United States has to offer. So pack your bags, embark on this adventure of a lifetime, and make lasting memories in the land of dreams!