Barcelona, the vibrant and bustling city on the northeastern coast of Spain, is a dream destination for travellers seeking a perfect blend of culture, history, and modernity. With its stunning architecture, breathtaking beaches, world-class cuisine, and lively nightlife scene, spending just a weekend in Barcelona may seem like an impossible task to fully explore all it has to offer. However, fear not! In our article, A Weekend in Barcelona,  we will provide you with a comprehensive guide on how to make the most of your limited time in this enchanting city. Whether you are an art enthusiast wanting to visit iconic museums or a food lover eager to indulge in tantalizing tapas dishes, our tips and recommendations will ensure that you have an unforgettable weekend break in Barcelona.
We include in our article a recommended two-day in Barcelona itinerary as well as a 3 day Barcelona itinerary.
Europe has some great fares and Barcelona is a popular destination so keep an eye on your travel dates to get a great bargain.
Our guest writer Aistis from Astraveler is a great fan of Barcelona and shares with us the best way to spend a Barcelona weekend. You will want to book your weekend getaway to Barcelona after you read this! Whether it is over a long weekend in Barcelona or a midweek getaway our article will give you the best of the best to visit Barcelona.
We love Barcelona and have spent quite a few weeks visiting family there. The food is a highlight especially the tapas bars and La Boqueria Market.
Want that perfect Instagram shot? Take your smartphone or camera and head off to 15 of the viewpoints in Barcelona. 
This post may contain affiliate links. Please see our disclosure for more information. As an Amazon Associate, we earn from qualifying purchases (if applicable).
You can check out our travel guide to gain information on the most attractive tourist activities that can be explored within 48 hours in Barcelona and 72 hours in Barcelona.
The best way to enjoy Barcelona is by strolling on the streets while viewing its beautiful architecture, relishing authentic street food, capturing numerous memories, shopping for local products and souvenirs, speaking to the locals and gaining knowledge of its vast culture and history.  Being one of Europe's most popular cities, there are loads to see and do in Barcelona.
You can pre-purchase your Barcelona Public Transport pass that gives you 48, 72, 96 or 120-hour tickets on the metro, trams, buses and suburban trains of Barcelona.
Visit the city's landmarks and monuments at your own pace on a pass that's valid for an unlimited number of journeys on the metro and buses operated by Transports Metropolitans de Barcelona (TMB), trains operated by the Generalitat city network, and the tram and Renfe suburban trains. A pass to connect with the Barcelona airport line is included.
Best Time to Visit Barcelona
The best time to visit Barcelona is in the months of April and May as the weather is warm and sunny.
June to August is the summer season, so, if you want to spend your holiday on the beach then it will be the perfect time to visit Barcelona. It is also the peak tourist season so can be very busy.
Since you are travelling on a weekend, there is a possibility of hotels being packed, so it is advisable to book your stay as early as possible.
Barcelona is a foodies heaven! You can eat cheaply in Barcelona if you know where to go. Our guide gives you the latest tips on where and how to eat cheaply in Barcelona.
Where to Stay in Barcelona
Where to stay in Barcelona, is a question that we are frequently asked. There are great neighbourhoods to consider before you book your accommodation depending on whether you want to be closer to the beach or more in the heart of the city.
Located in the heart of Barcelona, Forget Me Not Plus, will be the perfect accommodation for your weekend getaway. Each room has a TV, a kettle for making tea/coffee, a private bathroom, free WiFi, and more.  You can book a small double room, twin room with a street view, superior room, or triple room and have a comfortable stay.  Since you won't be spending much time in the room this accommodation will suit you best.
Address: Rosello, 198 Piso Principal, Eixample
Latest Guest Review: Cozy and intimate hotel. Good for couples. Spacious room. Breakfast was very good with different options. Close to Provenca and Diagonal metro. Walking distance to shops and restaurants.

If you are interested in staying in a 19th-century palace then you should book a room at the Vincci Gala.  The palace has been refurbished into a luxurious hotel; however, the original facade, staircase, and flooring have been preserved.  Thus, it provides a balance of traditional architecture as well as modern design.  Each room comprises air conditioning, complimentary WiFi, a private bathroom with toiletries, a minibar and a TV.  The hotel offers a breakfast buffet as there is a restaurant and snack bar available within the premises.
Address: Ronda Sant Pere 32 Eixample
Latest Guest Review: The location is good, actually a 7-minute walk from Placa Catalunya. The hotel is very clean and well taken care of. The room was good and spotless (balcony facing back). The staff were kind even though we had almost no interaction with them.

Things to Do in Barcelona on a weekend
Hire a Bike
As mentioned above, if you are not interested in exploring the city on foot, then you can hire a bike from the innumerable bike tour companies that are located throughout the city.  Riding a bike would provide the opportunity to discover Barcelona at your own pace.  Moreover, the lanes would be less crowded on a Sunday, so you can enjoy the fascinating sights easily.  On the streets, you will even come across several locals using bicycles to do their daily errands.
Over the last decade, there has been an incredible increase in bike facilities, as you can hire or borrow a bike for an entire day from various bike rental companies.  Bicycles have now become one of the major public transport systems in Barcelona.  At most tourist destinations, you will find several biking stations to park your bike safely.  Moreover, in most of the areas, there are dedicated lanes for cyclists, which are not being shared by other vehicles.  So, if you are travelling with family, then you can enjoy biking with kids too!
You can hire a bike for the day.  More details here.
Barcelona Cathedral
The Cathedral of the Holy Cross and Saint Eulalia, commonly known as Barcelona Cathedral, is a beautiful piece of Gothic architecture, which is located in the centre of the Gothic Quarter.  It is one of the most remarkable landmarks of the city, so you should add it to your 'must-visit' list.  Since it attracts innumerable tourists from various parts of the world, the cloister now has a gift shop where you can purchase some beautiful souvenirs. You can purchase your entry tickets here.
Moreover, the traditional candles that are usually lit at churches have been replaced with electronic candles to avoid any kind of untoward incident.  The timings to visit the cathedral vary for weekdays, weekends, holidays and festivals.
Pro-Tip
Remember that you cannot carry your mobile phones inside the Chapel of Lepanto.
If you are travelling with kids then you can consider visiting the Gothic cloister where 13 white geese have been kept.
Park Güell
Park Güell is one of the most beautiful green spaces of Barcelona.  The locals, as well as tourists, visit the park for leisure and enjoyment.  The Park Güell comprises of two areas wherein; the regulated zone requires you to purchase an entrance ticket while the access zone is open to all for free.
At the time of buying the tickets, you have to reserve a time for entry to the park. Ensure that you reach the reserved time otherwise, you will not be allowed to enter. With the ticket, you can enter the regulated area only once, so if you come out of the gate for any reason, you cannot enter again. 
Moreover, if you have already registered with Gaudir Mes then you need not purchase tickets to enter the regulated area of Park Güell as you are eligible to enter the regulated zone every day for free. Also, as a member of Gaudir Mes, you can access for free or with discounts, all museums and tourist attractions in Barcelona. 
Some of the popular places to visit that you can enter for free or at discounted rates are:
five MUHBA headquarters

the monastery of Santa Maria De Pedralbes

Montjuic Castle

Ethnological Museum and more.
Magic Fountain of Montjuïc
The Magic Fountain of Montjuïc is an awesome light, music, and colour show that attracts millions of visitors each year from every part of the world. It is an iconic attraction of the city that has garnered popularity across the globe. The fountain comprises 7,000 million possible combinations of light and water; thus, making it one of the most spectacular sights.
The operating hours of the Magic Fountain vary for each month so before planning a visit you should check this website for details. You do not have to purchase entry tickets for viewing the Magic Fountain show. The show lasts for about 20 minutes and begins at an interval of 30 minutes. So, between each fountain show, there is a ten-minute break wherein visitors can enter and exit. It is advisable to reach there by the end of the previous show so that you can select an apt place to sit and get the best views.
Arco de Triunfo Barcelona
Barcelona has been famous across the world for its art and culture. If you are interested in viewing the impressive Barcelona architecture then you should visit the Arco de Triunfo. The Arco de Triunfo was formed in the year 1888 as an entrance to the Universal Exhibition. It is an iconic monument that has been decorated with beautiful sculptures. Millions of tourists visit Barcelona to view this beautiful piece of architecture. It is an entrance to a park where you can relax and stroll. There are several palm trees lined up on both sides of the pathway. Remember to carry your cameras to capture this beautiful structure.
After having a wonderful weekend in Barcelona, you can travel to Madrid or any other amazing city in Spain by booking tickets for the AVE high-speed train. You can reach from Barcelona to Madrid in less than 3 hours as it is well-connected by train. If you have some extra time in hand, then you can even take the regional train from Barcelona to Madrid. Moreover, you do not have to reserve a seat in the regional train. So, plan your holiday well and have an exciting European adventure.
Make some time to visit the world's most famous market – La Boqueria. Read our guide here.
Bio
Aistis writes for his own blog Astraveler and hails from Lithuania. He has been to almost 50 countries and still actively counting. Due to such an interesting travel experience, he started a blog to share his knowledge with the world.
Two Day Barcelona Itinerary/3 day Barcelona Itinerary
Day One
Hire an e-bike and go on a Gourmet Tour which includes Tapas and wine for 2.5 hours, this tour is for you.
The tour includes visiting:
Gothic Cathedral
El Born
Palau de la Musica
El Fossar de Les Moreras
Church St Maria del Mar
the former fishing village of Barceloneta
Find out more here
Otherwise, hire an e-bike and visit the suggestions in our article above:
If bike riding is not for you a further option to enable you to see as much of Barcelona as possible is the Barcelona Hop On Hop Off Bus.
With over 4300 reviews this is one of the popular ways to see Barcelona. You can choose between a 1 day or 2-day pass. There are 2 routes available – East and West and cover all that we have mentioned plus much much more.
Find out more here
Sagrada Familia – a must-see on either day (allow at least 2 – 3 hours)
We highly recommend a visit to the famous Gaudi's Sagrada Familia.
After visiting 3 times over the years our preferred way to purchase tickets is to purchase in advance the skip-the-line ticket.
Evening On Day One in Barcelona
Barcelona is famous for Tapas and Flamenco – why not enjoy both on an evening out in Barcelona which includes dinner in the Gothic Quarter.
Find out more here
Day Two Barcelona Itinerary
Take the Cable Car to Montjuic for amazing views all over Barcelona.
For more information click here
Paella Cooking Experience and Boqueria Market Tour
Learn how to cook a traditional Spanish seafood paella. Visit La Boqueria with the chef to buy ingredients, and take a walk through the old town. Sample some tasty tapas, make sangria and watch as the chef prepares a paella de marisco for you to enjoy.
Option: Skip The Line and Guided Tour of the Picasso Museum
Explore the world's largest collection of Picasso's work and learn from a specialized art expert to get a full understanding of one of the most influential artists of the 20th century.
For more information click here
Evening: 2-Hour Sunset Cruise
Take a professional sailing tour in Barcelona on a 14-meter sailboat, located in the Port Olimpic. Relax in the sun, splash in the water, and see beautiful Barcelona from the sea!
For more information click here
Day 3  Barcelona Itinerary
A 6-hour tour to wineries by a 4 x 4.  Enjoy a day trip from Barcelona to two family wineries with tastings of three wines and four types of cava paired with local cheese and charcuterie. Drive by 4×4 through a 2,000-year-old vineyard.
Pinterest
Are you on Pinterest? We are at To Travel Too and we have many travel-related boards check us out at Pinterest.  If you enjoyed our article why not pin it to your board?
Essential Visitor Information for Visiting Barcelona
Barcelona's International Airport El Prat de Llobregat Aeropuerto (BCN) is located 13 km southwest of Barcelona city.
Some of the European Budget Carriers will market flights as Barcelona, but in fact, they will either fly into Reus (REU) which is a 75-minute taxi ride away or Girona Costa Brava (GRO) which is also 75 minutes away from Barcelona.
A taxi from Girona will cost approximately Euros 130 or the bus Euros 16 and both take 75 minutes.
A taxi from Reus will cost approximately Euros 150 or the bus Euros 15.50 which will take 2 hours.
You can pre-book a private transfer from BCN to the City Centre here.
Pro-Tip
We have been 'ripped off' with taxis from Barcelona Airport taking you the long way to your destination. We now use Google Maps when in taxis and have the volume up high enough so the taxi driver can hear the directions.
Taxi costs should be approximate Euros 25 – 35, we were charged double.
The Aerobus is a convenient way to get into the City. We have used it to travel back out to the Airport. It can take anywhere between 15 – 30 minutes and the current costs are Euros 6.
To book a private transfer – find out more here
Cheap Flight Deals to Barcelona
Find the cheapest flights with Skyscanner our 'go-to' when we are researching and booking our flights.
Car Rental in Barcelona
We use Auto-Europe for car hire within Europe.
Read about our road trip in Spain from Madrid to Toledo, Cordoba, Seville, Granada, and Valencia back to Madrid.
Do you need an International Drivers License? You can obtain one here within minutes.
Bus Travel
We have travelled all over Spain by bus.  For fares and timetable information click here.
Travel Insurance
We recommend taking out travel insurance as soon as you book your flights and pay deposits on any cruises, tours or hotels.
World Nomads offers simple and flexible travel insurance. Buy at home or while travelling and claim online from anywhere in the world.
Related reading:
How to eat cheaply in Barcelona
Frequently Asked Questions About Travel to Barcelona
Is it safe to travel to Barcelona? 
In general, Spain is safe to travel to but Barcelona is well known for petty theft especially bag and mobile phone snatching.  When travelling on public transport be careful with your personal items.
Is Barcelona's Metro System easy to navigate?
The Metro system is easy to navigate. For the Hola Barcelona Metro Pass click here.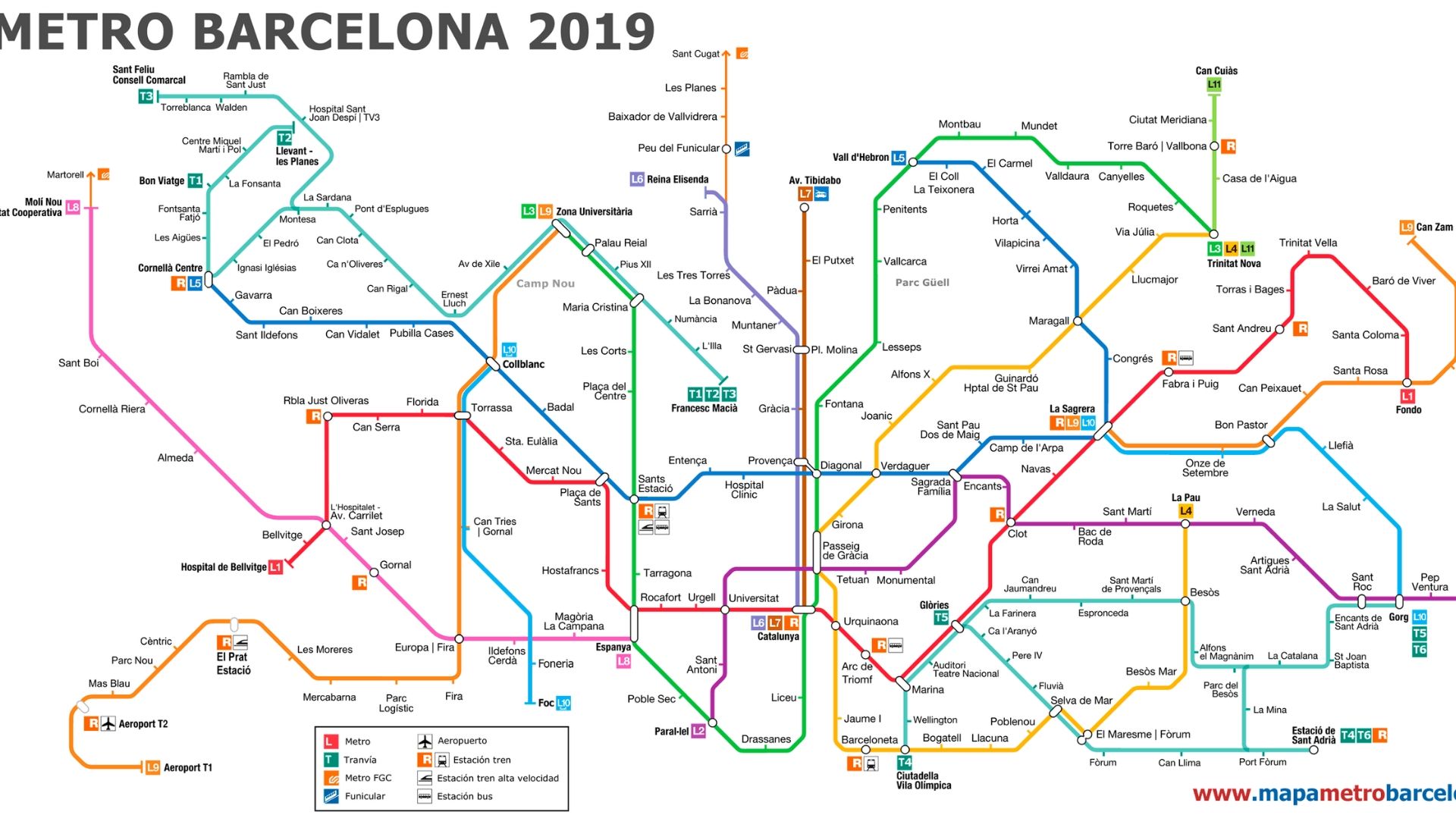 Is Barcelona a walkable city?
Yes, Barcelona is such a great city to walk around. Some of our favourite areas are the back streets around the Gothic and El Born suburbs.
Where should I stay in Barcelona?
The areas which are popular are:
Gothic
El Born
Barceloneta
Eixample
Gracia
El Raval
Should I pre-book tickets to La Sagrada Familia? 
We would recommend booking in advance especially if you want to visit one of the towers.
You can pre-book your Skip The Line tickets here.
Can you drink the water in Barcelona? 
Tap water is safe to drink in Barcelona.
What kind of electric plugs are used in Barcelona and Spain?
Spain and Europe use 230V AC.
Travel Shop
Travel safer and smarter to Barcelona with travel products from our own Travel Shop.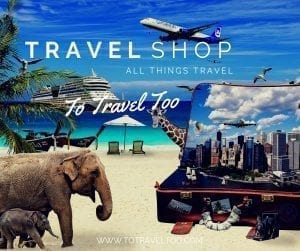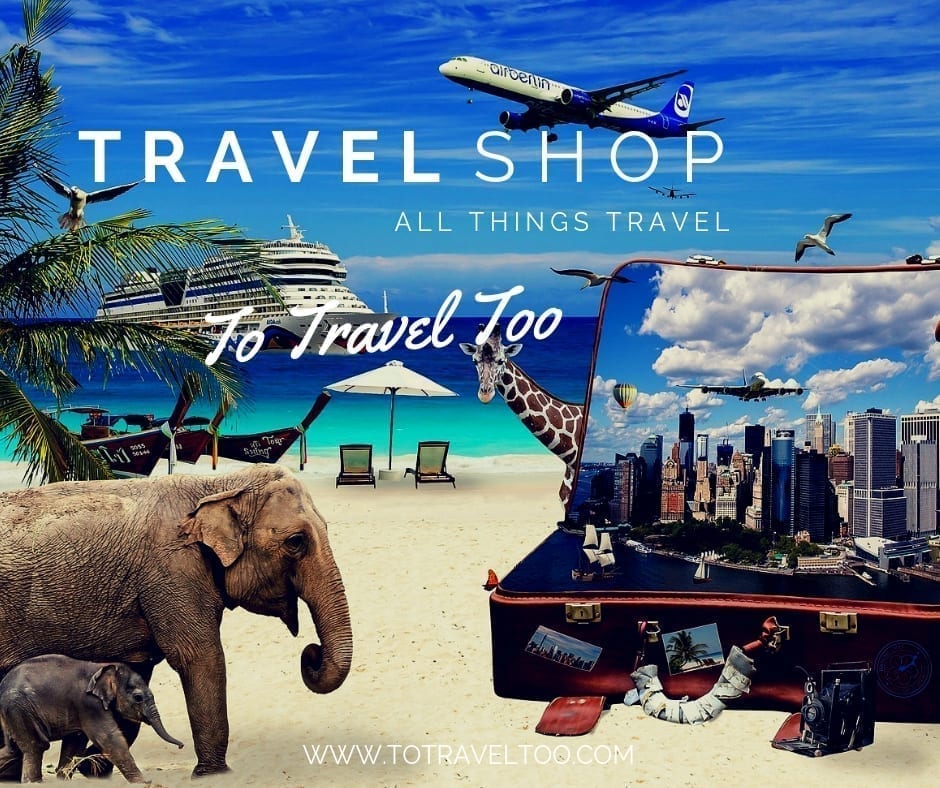 If you have any questions or would like some advice on Barcelona we would love to hear from you. You can reach us via our Facebook page or email us here.
In conclusion, Barcelona for the weekend offers an unforgettable experience filled with stunning architecture, vibrant culture, and delicious cuisine. From exploring iconic landmarks such as Sagrada Familia and Park Güell to strolling along Las Ramblas and indulging in tapas at local cafes, there is something for everyone in this enchanting city. Whether you are a history buff, a food lover, or simply seeking a lively atmosphere, Barcelona has it all. With its unique blend of tradition and modernity, it is no wonder that this cosmopolitan city continues to captivate visitors from around the world. So pack your bags and immerse yourself in the rich tapestry of Barcelona's sights, sounds, and flavours – you won't be disappointed!