If you have limited time to spend visiting Granada, Spain this is how to make the most of your stay. Granada is unlike many of the towns in the Andalucia region of Spain.  The Moorish influence is strong, it has a rich pulsating culture, the town is captivating, the rhythm of flamenco is everywhere around you, tapas bars abound and the town and its environs make a way into your heart like no other.  You will either return many times or its memory stays strong.  You can tell that we love Granada.
If you have a week to spend in the Andalusia region of Spain you can also add on Seville and Barcelona, both cities are vibrant and well worth a visit.
Climb aboard a unique city train in Granada and discover the city centre at your own pace. Hop on at any of the stops along 2 routes, and enjoy panoramic views from the specially designed train as it winds through the narrow streets of the Albaicin.
Book here
(Editor Update 2020)
This post may contain affiliate links. Please see our disclosure for more information. As an Amazon Associate, we earn from qualifying purchases (if applicable).
We Love This Quote by Henri Matisse
"Granada is so moving that it stimulates and melts all of the senses". Henri Matisse.
A little bit about Granada before you visit
You may enjoy reading more about Granada written by a local, who made Granada his adopted home before you travel there.
A story of political intrigue, the Alhambra and how 3 religions managed to live together throughout the Spanish Middle Ages. How times change!
What an interesting past Granada has had! It reads like a political thriller with invasions from the Muslims in 711, becoming one of the richest cities in Europe,  to the Christians invasion in 1492 and the expulsion of Jews in the 17th century. Granada then declined in popularity during the latter part of the 17th century and then made a  revival during the Romantic movement in the 18th century. Granada has a medieval Moorish heritage.
Things to do in Granada Spain
#1 Granada Things To Do & See
Alhambra Spain! Words escape the beauty of the complex.  With breathtaking views, outstanding architecture the Palace is nestled within lush and vibrant gardens.  It is worth every euro for the ticket your purchase.  No wonder it is #1 Granada's tourist attraction. We suggest that you purchase Alhambra tickets called  'skip the line tickets' – details here, as it gets busy, very busy and book as early as possible.  There are only so many tickets available each day.
The most important building in Granada is the Alhambra.  Originally it started out as a fortress, palace and small city during the 9th Century. When the  Nasrid Dynasty arrived in 1238 they started to renovate and add palaces to the original building.  When the Spanish King Ferdinand and his wife Queen Isabel conquered Granada in 1492 the Alhambra Granada became a Christian court. The building fell into repair during the late 18th century and early 19th century and was home to thieves, criminals and beggars, even the local gypsies.  In 1870 the Alhambra Spain was declared a national monument and in 1984 it was listed as a UNESCO World Heritage Site.
The Palace of the Lions was originally called the Palace of Heaven. It is one of the most famous areas within the Alhambra Palace.  The lion fountain throws jets of water.  The intricate details of the palace must be seen close up to appreciate the skills of the craftsmen and the beauty of their work.
The Gardens are impressive, some of the trees are between 400 – 500 years old.
To Travel Too Tip: Allow at least half a day.
Alhambra Granada Tickets: To pre-purchase your 'skip the line tickets' click here.
For a selection of Alhambra tour options:

You can't leave Granada without a wander through the old medieval Moorish area known as The Albacin.  High in the hills that look across to the Alhambra, you will wander through a maze of narrow winding cobbled streets.
When the Muslims were forced out by the Spanish, their Mosques in this neighbourhood were demolished and Christian Churches were constructed on their sites.  The Moors left behind their homes for the wealthy Christians to inhabit.
Muslims built their homes in narrow cobblestoned alleyways.  Enemy soldiers would get lost in the maze of the narrow winding streets and also it created shade when walking during the hot midday sun. Muslims would meet in the local Hammams (local baths) whereas Christians would meet in open squares.
When you are walking through the alleyways note the position of the doorways to each home, they will not face each other.  This was done for the privacy of the families.
One of the best ways to learn about the Albacin and the Sacromonte area (the caves where the gypsies live) is to take a 2.5-hour walking tour. For more information click here.
The Albacin is also the best area for shopping in Granada.
In the 15th century, the Pisa family built Casa de Los Pisa.  Today their home is the Museum San Juan de Dios.  San Juan de Dios (St John of God) was born in Portugal in 1495.  He moved to Granada in Spain to care for the poor and founded the monastic order of the Brothers Hospitallers of St John of God.  He died in 1550 at the Casa and was canonised in 1690. The Pisa family preserved all of his furniture and his belongings and in the 19th century, the building was acquired by the Hospitaller Order of St John of God.
The Church holds the remains of San Juan de Dios which apparently has not yet decomposed.  The Museum contains a lot of paintings, furniture, porcelain and metalwork and the iconography of St John of God and is considered an important source of history.
The Central Courtyard and the Fountain is typical of the noble homes built in the Albaicin neighbourhood.
Address:  Calle de Convalencia 1
Opening Hours: Monday to Saturday from 10:00 to 13:30
Admission:  3.00 euros.
The Carmens of Granada
A Carmen is a house in Granada that has a garden – a country home in the bustling city of Granada built by the Moors. The Carmen House is surrounded by a wall for privacy, they contained gardens of vegetables, herbs and flowers. All Carmens were built on slopes with views across to the Alhambra.  The Muslim way of life in Granada, a small paradise in a city, the first paradise before their souls cross the 7 heavens before they reach their final heaven.
Unfortunately, the Christians demolished a lot of the Carmens to replace them with their own small palaces or noble homes.
Calle Caldereria Nueva
Calle Caldereria Nueva – the most beautiful street in the Albacin area.  It is now full of tea houses and souvenir shops.  It links the top of the Albacin to the bottom.
Located close to the Cathedral in Granada, this market covers 3 city blocks.  It is located on the old Convent site and was converted to a market in the 1970s. A great place to stop and sample the local Vermouth, olives, olive oil and artisan bread. The usual hubbub of locals shopping greets you as you enter the market.
The Cathedral of Granada is classified as one of the largest in the world.  Funny enough, on our road trip through Spain each Cathedral we had come across had claimed the same title.  The first level is built in Gothic style, the 2nd floor in Renaissance style and one of the towers was not built due to lack of funds. There is a tour available that takes in a visit to the Cathedral and also the Royal Chapel.
The Cathedral dates back to 1523.  It has its entrance off the Calle Gran Via de Colon 5.
To Travel Too Tip
Beware of the gypsies in the area selling bunches of lavender.
Silk and Spice Market – The Alcaiceria Market – The Grand Bazaar of Granada
Established in the 14th century it was destroyed by fire during the 18th century and rebuilt in the Neo-Moorish style.  When first constructed the market was double the size it now is and for security for the stall holders and their goods it had 10 main entrance gates that were made out of iron.
Today there is little resemblance to the silk and spice market but a marketplace filled with local souvenirs.
Located next to the Cathedral is the Royal Chapel built during 1505 – 1517 in Flemish Gothic Style. The Chapel contains the tomb of Isabella I of Castile and her husband Ferdinand II of Aragon.  In another tomb the remains of their daughter Joanna of Castle and her husband Philip I of Castile.
The external area surrounding the Royal Chapel was once the marketplace for traders.
The famous oldest tapas bar in Granada that is frequented by locals as well as tourists.
The one place that you can enjoy a substantial free Tapas with your beer, wine or local vermouth.  It was buzzing at lunch time and it was hard to find a table.
Address: c/-Almireceros 1 y 3 18010 Granada
Open from 11.30am to 4.00pm then from 7.00pm.
Hotels in Granada Spain
On checking Hotels Combined we have come up with a top 5 list of Hotels in Granada Spain for you. Hotels Combined check over 1oo accommodation sites for the latest deals and availability.
One of the most favourite Granada Hotel according to Tripadvisor Granada is the:
Hotel Alhambra Palace: Arquitecto Garcia de Paredes 1, Centro-Sagrario, Granada
Granada Five Senses Room & Suites: Gran Vía 25, Centro-Sagrario, Granada,


Vincci Albayzin: Carrera del Genil 48, San Matias-Realejo, Granada,

Eurostars Washington Irving: Paseo del Generalife N.10, San Matias-Realejo, Granada,

Airbnb
Airbnb has a range of properties available in Granada Spain.
If you are first-time bookers with Airbnb we have a special $$$ gift for you.  Click our link below.
Restaurants in  Granada Spain
If you are fans of Spanish cuisine like us we head over to Tripadvisor Granada to check out the latest top 10 restaurants in Granada and the current reviews.  Click our link below to find out what the current top 10 restaurants are.

Food lovers might enjoy a 3.5-hour walking Food Tour – click here for more information 0r a 2.5-hour Tapas and Wine Tour click here for details.
Granada Spain Weather
When is the best time to visit the Alhambra and Granada?
The best time to visit in May and June and September and October when the weather is pleasant and not as hot as July and August.  The crowds are less during these months as well.
Granada Spain Itinerary – Recommended Tours
We are very happy using Get Your Guide (GYG)  for activities in cities that we visit.  We love their 'best price guarantee' which means if we find the same activity by the same local tour operator in the same currency for less they will refund the difference.  Currently, they offer over 35,000 activities in over 7,600 locations.
In Granada they have the following options:
"Experience the passion of flamenco music and dance at a unique venue in Granada. Attend a traditional flamenco show in the cave dwellings of the Sacromonte district and take a guided tour of the old Muslim area of Albayzin." taken from GYG website
Half-Day 4WD Safari to the Sierra Nevada Mountains
"Enjoy breathtaking views of the Sierra Nevada on a 6-hour jeep safari from Granada. Travel through picturesque villages and the forests of Andalucia, stopping for a drink at a restaurant in Sierra Nevada where you can enjoy an optional meal or snacks." taken from GYG website
Alpujarra Experience: Historical Mountain Villages
Taken from GYG "Take a day trip across Spain's highest villages in La Alpujarra, one of the most charming and tranquil corners of Europe. From Granada, tour through Lanjarón, Orgiva, Trevélez, Capileira, and more, discovering why some call this 'the country of nowhere'."
Granada: 1.5-Hour Hammam Arabian Bath Experience
"Visit Hammam Al Ándalus Granada and enjoy 1.5 hours in the Arabian baths with a massage included. Simply relax in the hot, warm, and cold baths, and enjoy the sense of calm with a 15-minute massage on your back and/or legs." Taken from GYG website.
Granada Essential Walking Tour
"This walking tour gives a pleasant, detailed and thorough account of Granada throughout the centuries of Islamic and Christian rule. Find out all about this fascinating city from an expert guide." taken from GYG website.
Granada 3.5 hour Walking Food Tour
"Discover Granada's traditional dishes, products, and hidden treasures on a walking tour. Savor mountain-cured ham and sip regional artisanal wine." taken from GYG website
Granada Albaicín: 2.5-Hour Tapas Walking Tour
"Explore Granada's Albayzín neighborhood with an informative guide. Let them bring the area's rich history, tastes and smells to life as you enjoy some delicious tapas with the locals." details taken from GYG website.
Walking Tour Mysterious Granada
"This walking tour is recommended for those who love scary stories, curious facts, and a town's secret history. Discover the Council of Granada, the Alcaiceria and the Royal Chancery." details taken from the GYG website.
Flights to Granada Spain
Granada's Airport (GRX) is located 15km west of the city.
Flight Deals
For the latest flight deals compare prices on Skyscanner here:
Travelling from the USA – click here
Travelling from the UK – click here
Travelling from Australia – click here
Travelling from the rest of the world – click here
For a private luxury transfer from Granada's Airport to your city hotel click here for details.
Bus travel around Spain is easy and reliable. For the latest bus schedules and ticket prices click here.
Trains to Granada Spain
The Talgo takes about 5 and a half hours from Madrid. Seville is 4 hours by train. Most people choose the bus rather than the train when coming from Malaga or Almeria. For details on Eurail passes click here for more information.
Car Rental and Road Tripping Through Spain
Our road trip through this area of Spain took us from Madrid, Toledo, Cordoba, Seville, Granada, Valencia and Barcelona.  We found it easy to rent a car, the roads were good and we managed to avoid tolls except for the last day as we headed into Barcelona. Read about our road trip here for details on costs, itinerary and where we stayed.
Travel Insurance
We recommend that you take out travel insurance when you pay for your flights or paying deposits for accommodation or tours.  This ensures that you are covered in the event of cancellation.
If you are from Australia click here for travel insurance information.
If you are from outside Australia click here for travel insurance information.
Did you enjoy our Granada Spain travel blog? If you have any questions or would like some advice we would love to hear from you. You can reach us via our Facebook page or email us here.
Why not take our article on your walks with you: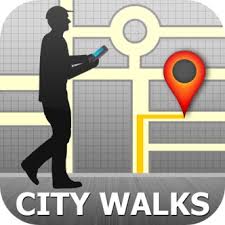 Travel smarter and safer with products from our To Travel Too Travel Shop.  If you are looking for the latest luggage, guidebooks or travel accessories we have you covered with over 800 travel products to choose from.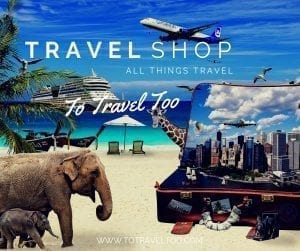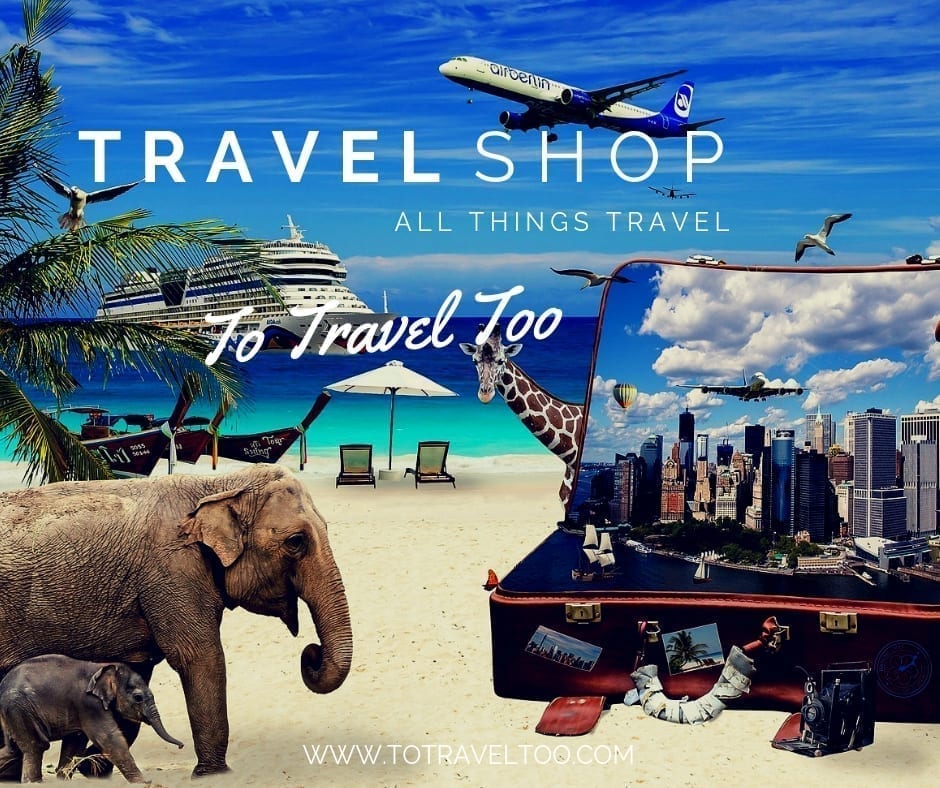 Travel Guide Books specifically for Granada in Spain
Pinterest
Are you on Pinterest? We are at To Travel Too and we have many travel-related boards check us out at Pinterest.  If you enjoyed our article why not pin it to your board.
Disclosure
www.totraveltoo.com is a participant in the Amazon Services LLC Associates Program, an affiliate advertising program designed to provide a means for sites to earn advertising fees by advertising and linking to amazon.com, amazon.co.uk, amazon.ca. Amazon and the Amazon logo are trademarks of Amazon.com, Inc. or its affiliates.
Thanks for stopping by and welcome to To Travel Too – Australia's top Baby Boomer lifestyle and travel blog, with an international worldwide audience in mind, run by the married couple, freelance writers and full-time travellers Jane and Duncan Dempster-Smith. Come with us as we explore the world. Our two mantras that we live by are 'chase time not money' and 'age is no barrier when it comes to travel'.