Bilbao, the vibrant city in northern Spain's Basque Country, is a hidden gem waiting to be explored. With its stunning architecture, world-class museums, and delectable cuisine, it offers the perfect destination for a weekend getaway. Whether you're an art enthusiast looking to dive into the renowned Guggenheim Museum or a food lover eager to indulge in pintxos (Basque tapas) at bustling local bars, Bilbao has something for everyone. In this article, we will guide you through an unforgettable weekend in Bilbao, packed with must-see attractions and insider tips on how to make the most of your time in this captivating city.
Bilbao Spain! You surprised us! We loved wandering the old town, finding interesting architecture and searching out your amazing Tapas Bars. You will be surprised as well when you visit Bilbao.
Up until 1992, Bilbao was a polluted industrial city in decline and today it has been heralded as one of Europe's best-known success stories – a vibrant colourful city that you want to spend time in discovering its charms.
Spain is the perfect winter destination for visitors who can enjoy the warmth of the coastal cities or head inland to experience Spain's winter sports destination.
Our Bilbao City Guide will show you how best to spend a weekend in Bilbao, you may even want to extend once you arrive, we wish we had.
Are you a first-time visitor to Spain or are you a returning traveller? It is definitely worth arming yourself with the latest Spain travel information to assist in planning your visit in advance e.g. when to go, how to travel around, where to visit and more.
Bilbao Tips
The Guggenheim Museum is one of the top things to include in your Bilbao itinerary.
Guggenheim Hours: 10.00 am to 8.00 pm.
"Embark on a 2-hour tour of the collections and learn about the history of the Guggenheim Museum. Admire the work of many postmodern artists and enjoy the magnificent architecture of the Frank Gehry-designed building. Benefit from skip-the-line access.". This tour is available from Get Your Guide. Book your tour here.
Where is Bilbao Spain
Bilbao is located in Northern Spain in the Basque Country 16 km south of the Bay of Biscay.
Bilbao is located 398 km from Madrid, the capital of Spain and 102 km from San Sebastian.
Although we were there for 2 full days before embarking on a Repositioning Cruise to Panama we missed out on seeing a lot of Bilbao due to very wet weather. We had fallen in love with Spain and had fallen in love with many of the cities that we travelled to e.g. Valencia, Granada, Seville and Barcelona.
A Basque tradition that should not be missed. Pintxos is different to the tapas that you can enjoy throughout the rest of Spain.  Pintxos are different layers of food held together with a toothpick which you are charged by the number of toothpicks left on your plate.  Throughout Bilbao, there are many bars offering Pintxos as a little something to eat between glasses of wine or beer.
San Sebastian (102 km away) is also on our travel list for Pintxos, such a range of bars and establishments to enjoy this unique Spanish Basque tradition.
Our recommended Pintxos Bar – for the vibe and good beer and Pintxos – K2 Bar, Calle Somera 10
K2 was one of the first Pintxos bars that we found in Bilbao. It was so good and with such a good range of Pintxos to choose from, we returned the next night.
Since 1300 Casco Viejo has been the commercial hub of the city. Nowadays there are over 400 shops, 200 hotels and the gastronomic La Ribera Municipal Market.
The Siete Calles (7 streets) which make up Casco Viejo; Somera, Artekale, Tenderia, Belostikale, Carniceria Vieja, Barrenkale and Barrenkale Barrena are a maze of squares and alleyways with 3 different styles of architecture – Baroque, Neoclassical and Art Nouveau which all make up the heart of the Old City.
If you have more than 2 days in Bilbao you should consider taking a tour of the Old Town.
Get Your Guide has an Old Town Walking Tour: Streets, houses, a town tucked behind a defensive wall, whose gates can still be seen today with a handful of conserved details. Discover the legends that are told in the Old Town and meet the founder of Seven Streets. Book your tour here
We did not do enough Txikiteo (bar-hopping to taste all the wines on offer).
The largest covered area of any market in Europe. Small bars mingled with fruit and vegetable, fish, meat and cheese stalls.  Enjoy Pintxos with the locals at lunchtime but get there early to get a seat.  There are so many choices of Pintxox and wines, you may have to just visit more than once!
Are You A Game of Thrones Fan?
Get Your Guide offers the following tour "Discover the most spectacular filming locations from Season 7 of Game of Thrones during a guided tour from Bilbao. Visit Dragonstone and King's Landing and learn everything about the sites and the filming process of this hit TV show.".
This 15th-century Cathedral is on the Santiago Pilgrimage Northern Coastal Route and is dedicated to St James the Apostle the patron Saint of Bilbao.  After a decade of extensive renovations, it was reopened in 2000.
Built in 1821 in Neoclassical style the Plaza is the meeting place of locals and travellers alike.  You will be spoilt for choice for Pintxos Bars and Restaurants that line the Plaza.  On Sundays, there is a flea market where you can wander around coin, stamps, books, birds and flower stalls. The city council has provided a free wifi zone for the Plaza.
Visit exhibitions of human occupation dating back more than 100,000 years ago.  The Bilbao Museum opened in its current location in 2008 to connect Bilbao's past with Bilbao's society of today.
A Baroque Church located in Plaza de San Nicolas which was constructed in 1756.  A church with a history and a few closures.  The first closure was during the War of Independence, it was struck by lightning in 1816 and then was used as a Military Warehouse during the Carlist Wars.
Free Things to do on a Bilbao Weekend
Our favourite market is open from:
Monday – Friday  8:00 am – 2:30 pm
Friday  5:00 pm – 8:00 pm
Saturday  8:00 am – 3:00 pm
The Flower Market of Bilbao
The Flower Market is located at the Arsenal and is open on Sundays from 9.00 am to 2.00 pm.
The Maritime Museum of Bilbao
The Maritime Museum is free to enter every Tuesday from September to June.
Opening hours: Tuesday – Sunday: 11:00 – 19:00 · Monday: Closed …
Address: Ramón de la Sota Kaia, 1, 48011 Bilbo, Bizkaia, Spain
The Museum of Fine Arts Bilbao
The Museum of Fine Arts is free on Wednesdays. There are over 8000 works of art to see from artists such as Chillida, Soroya, Goya, El Greco and also Van Dyck, Tapies and Bacon.
Address: Museo Plaza, 2, 48009 Bilbo
Alhóndiga Bilbao
The old wine centre is free to visit.  It has been turned into a centre of activities. Inside there are 43 columns which represent culture, wars, architectural styles and religion.
Address: Arriquíbar Plaza, 4, 48010 Bilbo
More things to do in Bilbao
Climb the 311 steps to the Calzadas de Mallona from Plaza Unamuno
The Artxanda Funicular Railway for panoramic views over the city
The romantic and elegant gardens along the  Paseo del Arenal
Accommodation in Bilbao – Bilbao Hotels
If you are visiting Bilbao to embark on a cruise or to visit the stunning Basque Region the Hotel Gran Bilbao is a well-located, 4-star hotel situated a ten-minute walk from Historico Centre. We enjoyed our 3-night stay in one of the largest hotel rooms in Bilbao and enjoyed a scrumptious buffet breakfast.
With direct access from the A8 Motorway, the hotel is only a 15-minute drive from Bilbao Ferry Port. Buses to the city centre stop outside the hotel, and Atxuri Tram station is just 750 m away.
Guest review: Very easy online check-in and app-based keys saves time. Easy to find, safe parking and very comfortable spacious rooms. Breakfast was great with some unusual healthy options as well as a great variety of more traditional breakfast options.
Sercotel Hotel Gran Bilbao: Calle Indalecio Prieto 1, Bilbao

More Bilbao Accommodation


Best Restaurants in Bilbao
For the top restaurants in Bilbao we checked with Tripadvisor Bilbao for the latest reviews:
Casa Leotta: Juan De Ajuriaguerra 14, Bilbao – great for pizza and Italian cuisine
Nido Bilbao: Calle Barroeta Aldamar 3, Bilbao – for delicious Basque food
Arandia de Julen: Encarnacion 10, Bilbao – a traditional Basque restaurant
For more details on the best restaurants in Bilbao click our link below:

Restaurants near the Guggenheim Museum
Bistro – located at the Bilbao Guggenheim Museum at Abandoibarra Etorb 2
2 minutes from the Guggenheim Museum is Restaurant Porrue located at Alameda de Recalde 4.
Our articles to inspire your travels around Spain:
How to make the most of your visit to Granada
How to eat cheaply in Barcelona
Walking Tour of Triana in Seville
Bilbao Weather
When is the best time to visit Bilbao? The hottest months are July, August and September which coincide with the busy tourist season. The months with the heaviest rainfall is in the Spring months of March and April. December and January are the coldest months.
Time in Bilbao
Time in Bilbao is GMT +1.
Getting In To Bilbao
You can pre-book a private transfer from the airport click here for more details.
If you are travelling from San Sebastian a private transfer is available click here for more details.
Flights are available to Bilbao from many European destinations. Skyscanner allows you to find the cheapest flights to Bilbao (from hundreds of airlines including Iberia, British Airways (BA), Lufthansa) without having to enter specific dates or even destinations, making it the best place to find cheap flights for your trip.
Flights to Bilbao
Find the cheapest flights with Skyscanner our go-to when researching and booking flights throughout the world.
Train Travel: If you are planning to travel Spain and Europe by train you may want to consider purchasing a Eurail Pass.
A journey from Barcelona to Bilbao takes about 9 hours and goes via Madrid whereas Madrid to Bilbao takes anywhere between 5 hours and 8 hours depending on the time of the day.
Car Rental: Rental cars are available from the airport and city centre click here for latest deals.
Do you need an International Drivers License? You can obtain one here within minutes.
Bus Travel: We have travelled all over Spain by bus and can recommend it.
Travel Insurance
World Nomads offers simple and flexible travel insurance. Buy at home or while traveling and claim online from anywhere in the world.
Did you know that you can take our article with you while you are walking around Bilbao?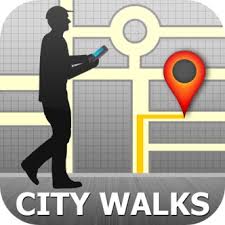 Pinterest
Are you on Pinterest? We are at To Travel Too and we have many travel-related boards check us out at Pinterest.  If you enjoyed our article why not pin it to your board?
Travel smarter and safer with products from our To Travel Too Travel Shop.  If you are looking for the latest luggage, guidebooks or travel accessories we have you covered with over 800 travel products to choose from.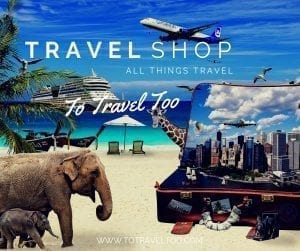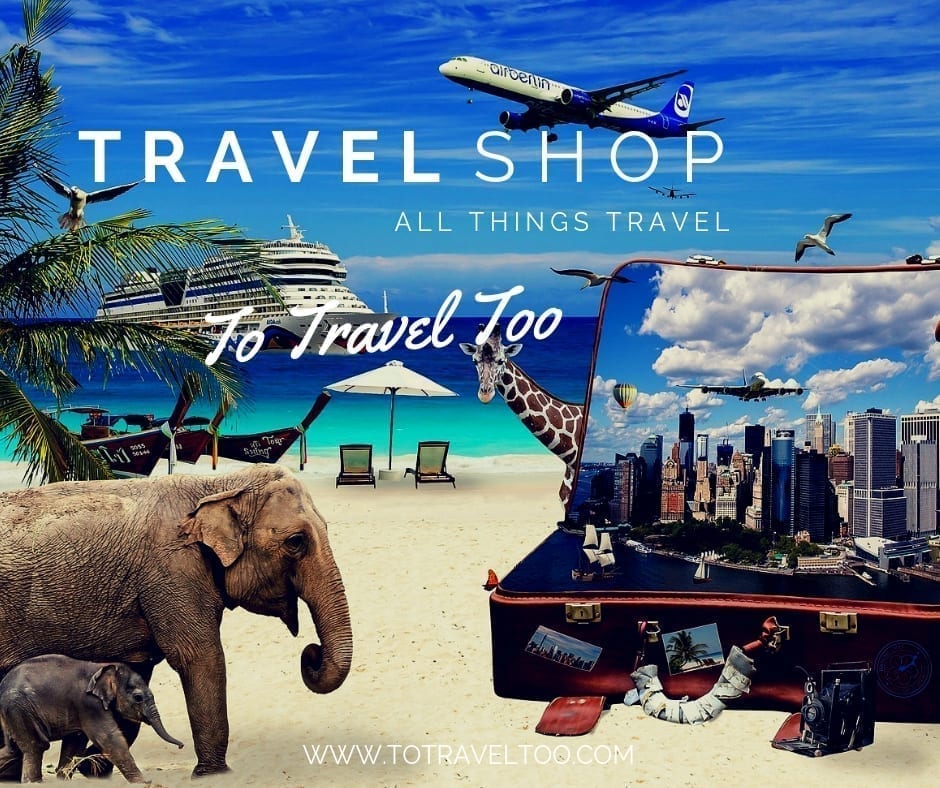 Conclusion
In conclusion, Bilbao offers a vibrant and diverse range of attractions that make it an ideal destination for a weekend getaway. From its stunning architecture and world-class museums to its delicious cuisine and lively nightlife, there is something for everyone to enjoy in this Spanish city. Whether you are interested in art, history, food, or simply exploring a new place, Bilbao has it all. So pack your bags and get ready to immerse yourself in the rich culture and beauty that awaits you in this charming Basque city.