Are you ready for the ultimate road trip adventure? Look no further than Southern Spain, where picturesque landscapes, vibrant cities, and rich history await. Embark on a 10-day journey through this beautiful region, exploring charming towns, indulging in mouthwatering cuisine, and immersing yourself in the unique culture that defines southern Spain. Our 10-day Southern Spain Road trip starts in Madrid, Toledo and Cordoba and visits the awe-inspiring architecture of Seville and Granada, this road trip promises to be an unforgettable experience filled with endless discoveries. So fasten your seatbelts and get ready to hit the open road as we guide you through a remarkable 10-day Southern Spain road trip like no other.
Are you a little nervous, new roads to master, tolls to be paid, where to park and where to go? It is natural to feel a little nervous, driving in Spain can be a bit crazy.
A road trip gives you the freedom to go wherever you want, whenever you want, and visit places and have experiences like attending Suryalila, a Spanish Yoga Retreat in the foothills of the Sierra de Grazalema.
There are many off-the-beaten places that will wow you in Spain, especially in the beautiful Andalucia region.  You can either plan your road trip and have every minute of the day counted for or you can just go with the flow.
What is your style? Our style is to have the accommodation booked and let everything else happen when we arrive at our destination.
Perhaps you remember when actress Gwyneth Paltrow and Chef Mario Batali made a 13-part TV series back in 2008 called "Spain On the Road Again." They made the trip to Spain with food writer Mark Bittman and actress Claudio Bassols and visited many places in Spain during their adventures.
Since then, road-tripping around Spain has been something we have always wanted to do. Did you see the popular series? They had wild times driving convertibles, eating tapas, drinking, eating some more and exploring Spanish culture.
We were recently chatting with some friends of ours about travelling together again. We all just happened to be in Spain at the same time. Could we replicate something similar? Of course, we could! It would not be the same itinerary and not in a Mercedes convertible. We would not enjoy the same restaurants or bars but we could make it our own!
If you are road-tripping around Spain you have to have a theme song don't you? So what better than Willie Nelson's "On The Road Again?" As we departed Madrid that warm Saturday morning after spending 2 days seeing the attractions, we started singing but really all we could remember was the chorus. I am not sure whether we can put it down to old age or just that it is the only part of the song we ever knew in the first place. We will go with the latter! Our Spanish road trip turned out to be the best road trip ever!
With four of us in the car we knew that 4 large pieces of luggage would be a bit of a squeeze, so we had to plan our packing carefully and only pack what we really needed.
This post may contain affiliate links. Please see our disclosure for more information. As Amazon Associate, we earn from qualifying purchases (if applicable).
Need to rent a car - check out these deals here
You will need an International Drivers License! One can be obtained here within minutes.
Spain Road Trip Itinerary 10 days – things to do in Spain, driving times and distances
Day One:
Madrid to Toledo: Distance 73km, travel time 1 hour
Toledo to Andujar: Distance 263km, travel time 2 hours 15 minutes
Overnight Andujar
Day Two
Andujar to Cordoba: Distance 77km, travel time 1 hour
Cordoba to Seville: Distance 140km, travel time 1.5 hours
Overnight Seville
Day Three to Day Five
Seville
Day Six
Seville to Carmona: Distance 35km, travel time 30 minutes
Carmona to Granada: Distance 228km, travel time 2.5 hours
Overnight Granada
Day Seven
Granada
Day Eight
Granada to Valencia: Distance 498km, travel time 5 hours
Overnight Valencia
Day Nine
Valencia to Barcelona: Distance 344km, travel time 4 hours
Overnight Barcelona
Day Ten
Barcelona
What to do in Madrid
Is Madrid worth visiting? Yes, it is, there is so much to see and do for all.  From parks, art galleries, museums and the cuisine, Madrid is the ideal start location for your southern Spain road trip.
We missed getting tickets to visit the Madrid Palace, as we left it too late.
You can purchase Skip the Line Tickets in advance which we highly recommend.
Our preferred travel around Madrid is the Madrid Hop On Hop Off City Bus Tour.
We use the hop on hop off buses in cities and do a complete round noting the areas that we want to return to on the next bus loop.
Where to stay in Madrid
For our accommodation in Madrid, we stayed at the L & H La Latina in Calle Calatrava 17 Madrid. A centrally located apartment with excellent facilities. Just perfect for sightseeing around Madrid before you head off on your road trip. Rated 9 with Booking.com.
You can find several restaurants, bars, and shops within a 5-minute walk of L&H La Latina Selection. Almudena Cathedral and the Royal Palace are 800 m from the property, while El Prado Museum is 20 minutes away on foot. The nearest airport is Adolfo Suarez Madrid-Barajas Airport, 1 hour away by metro.
Latest review: Gorgeous, spacious room with a tasteful, minimal design – location was a twenty-minute walk from the bustling theatre district. There is no 24hr Concierge, room service or even a phone in your room for that matter, but the amazing bed, fully equipped kitchenette and quality complimentary shower products more than make up for the lack of "frills" you may expect at a conventional hotel. Great service as well – the staff kept us well informed about taxi services, etc. at the time of booking and the check-in process was very fast and efficient. Highly recommended!
More Hotels In Madrid
Do You Need a GPS for a road trip around Spain?
 
"If Those Back Seat Drivers Don't Shut Up, Leave Them at the Next Servo.."
When our friends collected the rental car in Madrid they requested a GPS navigation system. It came in handy especially when we went around roundabouts a few times to try and fathom the right exit road. Like us, they were Australians. They were given one with an Aussie accent and an Aussie sense of humour.
Nicknamed Slippery Sam, our automated friend told us off when we ignored his instructions and followed our instincts. He somehow knew when the backseat drivers were at their most vocal, hence the heading above. Servo to those readers who aren't Australians means Petrol Station. For US readers, that's a gas station.
When we did make it onto a motorway he would say "take the motorway and cruise, too easy mate". When we arrived at our destination he would announce, "you have arrived, put those sunnies (sunglasses) on and don't let the seagulls steal your chips." This was his response even if we were 200 kilometres inland with no beach in sight. He was a hoot! After 10 days he started to wear a bit thin!!!
PRO-TIP
Do you need a GPS for your road trip? No, it is easier to buy a SIM card and use Google Maps.
Travel Insurance for Your Spain Travel & Car Rental
World Nomads offers simple and flexible travel insurance. Buy at home or while travelling and claim online from anywhere in the world.
We also recommend that you look carefully into the insurance offered when hiring a car.  If you have a credit card that offers travel insurance find out if you use that card for the car rental and what level of coverage can you have.  All insurance policies offer different levels of coverage.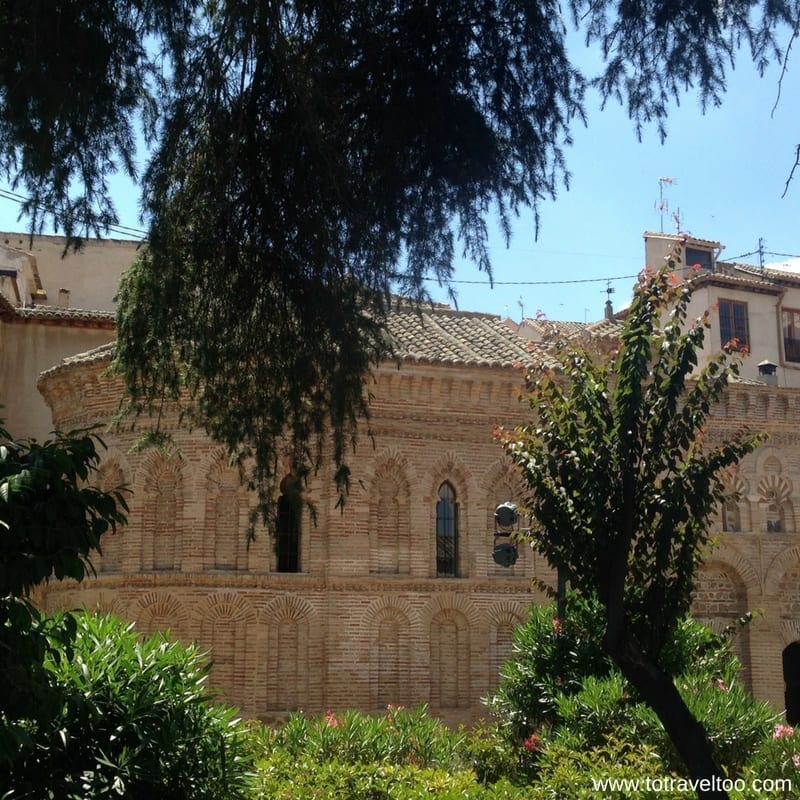 Toledo was Spain's Capital up until the 15th century. For hundreds of years the Jewish, Muslims and Christians lived together within the city walls. Have you visited Toledo yet?
There are churches, mosques, synagogues, palaces and fortresses in this unique UNESCO World Heritage Site. We recommend that you enjoy a coffee in the Jewish Quarter before you start your sightseeing.
Things To Do in Toledo
There are so many things to do in Toledo Spain we have included some of the most popular tours here for you to enjoy.
Where to stay in Toledo
Although we did not stay in Toledo we can recommend that there is enough to see and do if you spend one night here.
Toledo Hotels
For the latest accommodation deals in Toledo:
Andujar
Does staying a night in an 18th-century renovated palace in a small historic town that dates back to the Neolithic ages excite you? Well then Andujar is the place for you, not too far a drive from Toledo and an hour's drive away from Cordoba, the next stop on our itinerary the next morning.
Andujar sits at the bottom of the Sierra Morena Mountains.
Our accommodation: Palacio Sirvente Mieres at Altozano Serrano Plato 4, Andujar.
Situated in a restored 18th-century building in the historic city centre of Andujar, Palacio Sirvente Mieres offers 3 air-conditioned apartments just 10 m from the church of Santa Maria.
The apartments in Palacio Sirvente Mieres feature colourful décor and come with open-plan living, dining and kitchen areas. They include a washing machine and dryer and the bathrooms come with a shower.
Latest guest review:
This is an outstanding property, situated in a historic building with many original features including furniture and works of art. The room was very tastefully decorated and also practical.

At 9 p.m. on a Sunday night, all the locals were out enjoying their Sangrias and beers with Tapas. Their children and grandchildren all played together around the tables.
Cordoba
Cordoba was known as one of the greatest cities in the medieval world and now it is famous for one of the greatest mosques in the Western World. You can wander through the whitewashed plazas and small narrow alleyways and head towards the Mezquita (mosque). For lunch or dinner try the back streets for small local bars and cafés where you enjoy local not tourist prices.
Top things to do in Cordoba
There are so many things to do and see in Cordoba.  You can either wander the town on your own or book one of the popular tours below.
Where to stay in Cordoba
We spent a day in Cordoba before heading to Seville.
For the latest accommodation deals in Cordoba:
Seville
Seville is a short drive from Cordoba. It is known as the 'frying pan of Europe' where temperatures can reach up to 50 degrees centigrade in summer. You can walk through the city of ancient winding streets, see the Santa Cruz Jewish Quarter, Moorish great architecture, Seville's Cathedral, Plaza Espana and experience the home of Flamenco.
For authentic Tapas and Sangria head to the Mercado Ferria before 2 pm.
We fell in love with Seville.  So much so that we returned and spent a further two weeks just enjoying the vibe, food and architecture.
Related reading:
Free Walking Tour of Triana Seville
Top things to do in Seville
The highlights for us in Seville were visiting the Alcazar, the Cathedral and the free walking tour of Triana – the working-class suburb across the river with its tapas bars.
Where to stay in Seville
The accommodation we stayed in is now closed, unfortunately.
Here are the latest deals for hotels in Seville:
Carmona
Plan to visit Carmona on the way to Granada, it's a picturesque village on top of a hill. The Tower that is seen for miles is similar to the Giralda Tower in Seville. Carmona has been settled since prehistoric times and contains three Moorish fortresses and has one of Spain's best examples of a Roman Gate.
Enjoy lunch in one of the many restaurants in Plaza San Fernando, where you can have a set meal at our favourite  El Tablao.
If you only have a few hours to spend in Carmona why not take a 2-hour walking tour.
Explore Carmona on a guided walking tour visiting some of the city's top sites including the Roman Necropolis and the fortress and the Castle of King Don Pedro.
Where To Stay in Carmona
There are only a few hotels in Carmona:
Granada
Even during summer, the Sierra Nevada ranges that hug Granada can be snow-capped. It is Europe's southern ski resort. Granada is one of the few cities in Spain that has free Tapas when you buy a drink. The most famous building 'The Alhambra' cannot be missed sitting proudly on the hill overlooking the city. It is one of the last Moorish strongholds in Europe, a unique complex of gardens, Moorish architecture and cascading fountains.
Good to know: You do need to book in advance to visit the Alhambra.
Top Things To Do in Granada Spain
Where to stay in Granada Spain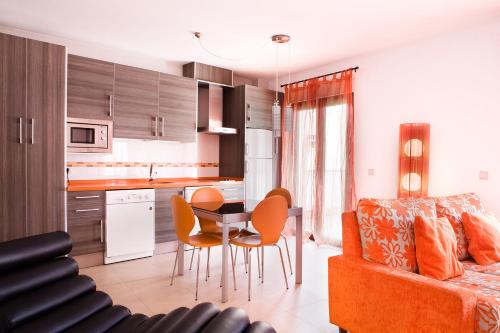 Our apartment in Granada: Real de Cartuja. Suitable for two couples, parking provided underneath the building, good kitchen facilities and within a ten-minute walking distance to the heart of Granada and its restaurants and bars.
Latest guest review: Great apartment overall. Clean spacious and good value for money

More Hotel Accommodation Granada Spain
Related Reading: How To Make The Most of Your Visit to Granada
Valencia
The Old Town of Valencia needs at least a few days to explore. Visit its Mercado Central, Barrio del Carmen, Mansion Houses and Cathedral.
After you have enjoyed the old town head towards new Valencia and the City of Arts and Sciences for the biggest aquarium in Europe, the laser IMAX cinema, Palau de les Artes, Palau de la Musica and the beaches and port area.
You can reach the new Valencia by walking through what was once the Turia River until it was diverted and the river turned into parklands, sporting grounds and cycle lanes.
Top Things To Do in Valencia
Where To Stay in Valencia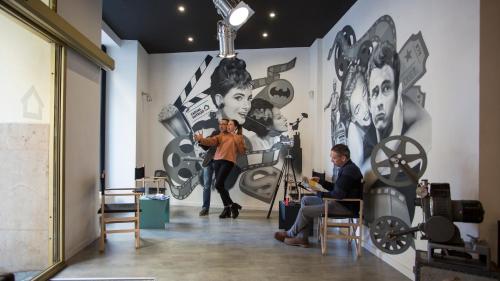 Our accommodation in Valencia: Hotel Casual Valencia del Cine – centrally located and highly recommended.
Located 50 m from Valencia's Town Hall Square, Casual del Cine Valencia offers 24-hour reception and free WiFi throughout. Rooms are soundproofed and feature a flat-screen satellite TV. Some have a balcony with city views.
Each floor of the hotel has a different decor. Rooms include a TV and an en-suite bathroom with free toiletries and a hairdryer. A wireless internet device which can be used throughout the city is available for an extra charge.
Set just 150 m from the town square, many restaurants and traditional tapas bars can be found in a short walk from the hotel.
Latest guest review: Great location, clean, toiletries in the bathroom, quite spacious for a 2-star hotel. If you are on a city break it's a very good choice.

More Hotels in Valencia
Barcelona
Sadly, all good road trips have to come to an end, and this one ended in Barcelona mid-afternoon ten days later. We had enjoyed ten days of fun, laughter, food, sangria and beer and of course tapas that Spain is well known for. We covered a total distance of 1658km.
Read our article on A Weekend in Barcelona – the perfect city break.
You may also enjoy How To Eat Cheaply in Barcelona– if your money has run out already on your 10-day Southern Spain Road Trip.
Top Things to do in Barcelona
There is so much to see and do in Barcelona that you will need to allow at least 5 nights.
A must-see is a visit to La Boqueria market for tapas, cheeses, fruit and much more.
Good to know: We would recommend booking in advance for La Sagrada Familia.
Where to stay in Barcelona:
Over the years we have stayed in a few places in Barcelona. Here are our recommendations from budget to luxury.
Budget: Hostal Europa, great location just off Las Ramblas at Carrer de la Boqueria, 18,
We enjoyed our budget stay in our double room with ensuite. The location is perfect for visiting Barcelona.
Barcelona's main tourist attractions are within a short walk. The Boqueria Market is 200 m from the Europa, and Barcelona Cathedral and Plaza Catalunya are a 5-minute walk away.
The Hostal Europa has a 24-hour front desk, and you can hire a car or bicycle at the tour desk.
A continental breakfast is served at a neighbouring restaurant.
Latest guest review: Location, room cleaning, staff, value for money, sense of safety, hot water, comfortable bed

4 Star: Som Nit Triomf: 4º, Trafalgar, 39, 08010 Barcelona, great location close to La Sagrada Familia. Also a good location as it was close to the Airport Bus.
Latest guest review: Room was carefully cleaned every day and had a high quality of service. Location is perfect. Almost everything was reachable within the walking distance.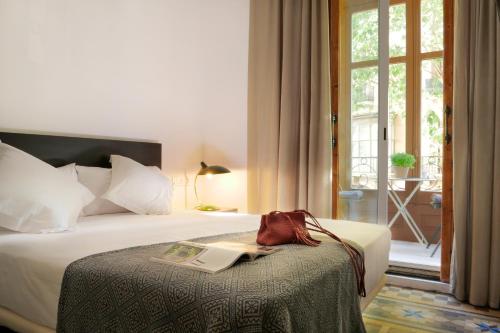 Rooms are fitted with traditional Catalan Modernist tiles and they all have a wardrobe. Some rooms have a balcony with city views. A kettle and ironing facilities are available on prior request at reception.
There is a plenty of restaurants, shops and trendy bars in the surrounding area and a 24-hour supermarket can be found 200 m away.

4 Star: Hotel Oasis at Pla de Palau, 17, 08003 Barcelona – trendy hotel in a good location just off the Gothic area with a swimming pool and outdoor terrace and bar.
The beach and bars of Barceloneta are just 200 m away, while Santa Maria del Mar Church is 4 minutes' walk away. Oasis is 50 m from Barceloneta Metro Station, and 300 m from Ciutadella Park.
Latest guest review: The location is perfect, close to many touristic attractions, bars and restaurants. The bus station at 1 minute walking distance, the staff is friendly. Everything was ok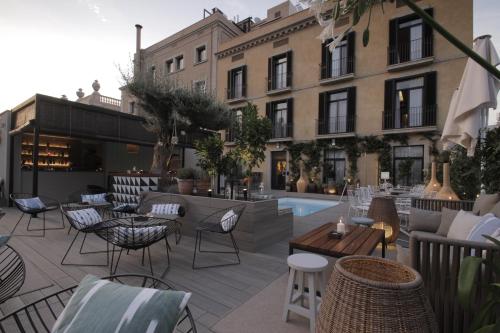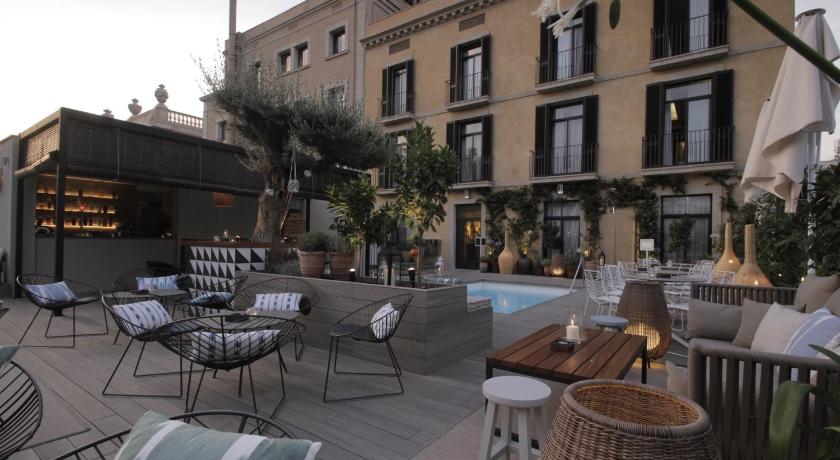 Road Trip Costs & Statistics
Total Road Trip Distance covered: 1658km
Car rental costs: Kia Manual medium size car, fully insured Euros 425.70. For the latest car hire rates in Europe click here for more details.
To Budget For Tolls and Petrol check out ViaMichelin
Examples of Tour Costs: 
Toledo:
Entrance fee to the Fort at the City Gates Euros 3 per person
A cup of coffee in the cafes in the Jewish Quarter: Euros 2.25 per person
Marzipan per piece: Euros 0.50
Parking: Euros 2.25 per hour (parking station at the entrance to the City Walls)
Andujar:
Local Bar: Pre-dinner beers: Euros 3 per person
Local Restaurant: Dinner in the evening: Euros 12.00 per person
Cordoba:
Great coffee for Euros 2.00 per person – Mercado Victoria
Parking Station opposite Mercado Victoria 3 hours Euros 6.50
Lunch at El Baron 3 beers 1 sangria and 4 dishes Euros 30
Seville:
We can highly recommend La Azotea in Calle Mateos Gago 8 in Seville for dinner. Dinner for four with drinks Euros 25 per person
Entrance fee to Cathedral: Euros 12 per person
Entrance fee to Alcazar: Euros 13.50 per person
For authentic Tapas wander down to Mercado Ferria before 2pm and enjoy Tapas, Beer and Sangria for as little as Euros 6.00 per person.
Car parking for 4 nights: Euros 90-100
 Carmona:
Lunch set menu in Plaza San Fernando at El Tablao – Euros 9.90 per person 2 dishes and a beer or Sangria
Granada:
Coffee Euros 3 per person
Tapas – 1 beer and free tapas Euros 3 per person
Dinner for four at an Arabian Restaurant Euros 80 for drinks, entrees and main meal
Valencia:
Drinks in Barrio Carmen – 6 Beers and 2 Sangrias Euros 30
Breakfast – Croissant and Coffee Euros per person 3.00
If you have any questions or would like some advice we would love to hear from you. You can reach us via our Facebook page or email us here.
Spain Travel Information
Cheap Flight Deals to Spain
Find the cheapest flights with Skyscanner.
We have used Skyscanner since we started our long-term travel in 2013.
Related Reading:
7 reasons to visit Tarifa Spain
Visa for Spain
Do you need a visa for Spain?
Car Rental
We use and recommend AutoEurope for our car rental in Europe.
Pinterest
Are you on Pinterest? We are at To Travel Too and we have many travel-related boards check us out at Pinterest.  If you enjoyed our article why not pin it to your board.
To Travel Too Travel Shop
Updating your luggage or buying the easy to use and pack packing cubes, visit our To Travel Too Travel Shop for the latest travel products.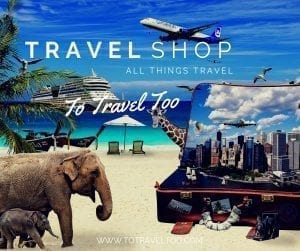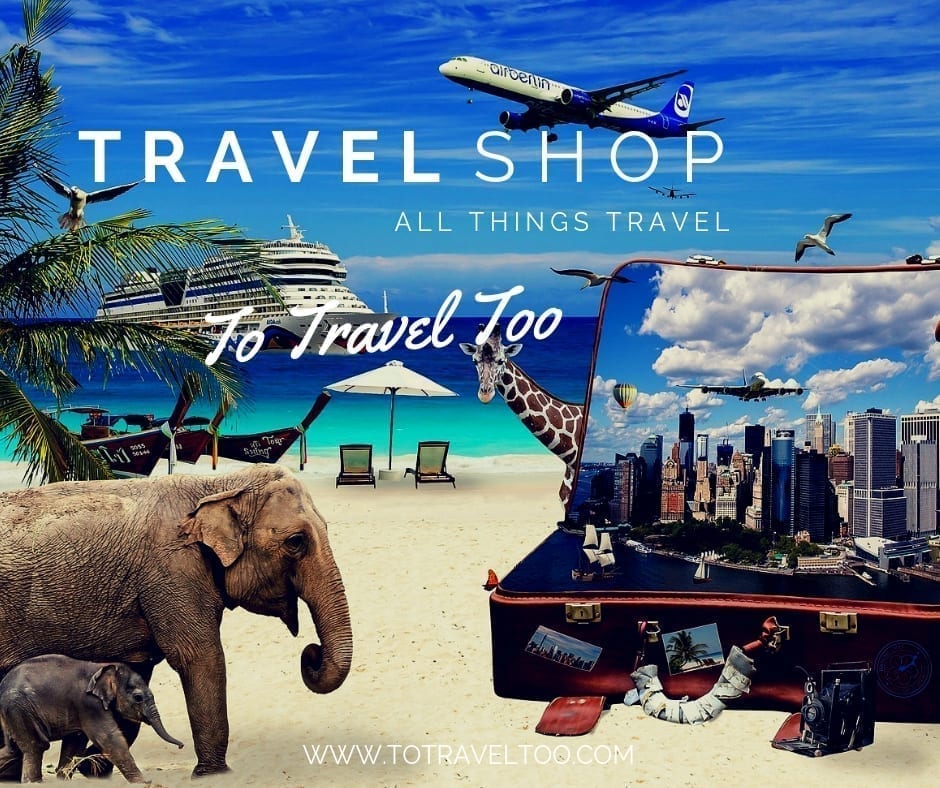 In conclusion, embarking on a 10-day road trip through Southern Spain offers an unforgettable experience filled with stunning landscapes, rich history, vibrant culture, and mouthwatering cuisine. From the bustling streets of Seville to the enchanting Alhambra in Granada, this journey is a perfect blend of relaxation and exploration. Whether you are a history enthusiast, a food lover, or simply seeking a break from everyday life, Southern Spain has something to offer everyone. So buckle up, hit the open road, and let this incredible adventure unfold as you create memories that will last a lifetime.