What is the best 4 days in Santorini Itinerary? Can you visit Santorini in 4 days? These are some of the frequently asked questions that we receive from our readers.
Santorini is a magical island in Greece that offers visitors breathtaking views, unique architecture, and memorable experiences. With so much to see and do on this beautiful island, it can be challenging to plan an itinerary that will cover all the must-see attractions within a short period of time.
However, with careful planning, you can make the most out of your four-day stay in Santorini. In this article, we will guide you through the best 4 days in Santorini itinerary including the top sights to see and how to make the most out of your trip.
Can you visit Santorini in winter? 3 days in Santorini in winter could be the ideal opportunity to visit the island without the crowds and the heat of the summer.
4 Days in Santorini Itinerary
Day One – check into your accommodation, grab your camera and a good pair of walking shoes and wander around your neighbourhood. Whether you are staying in Fira or Oia or another town we always recommend getting your bearings and check out places that you would like to return to such as restaurants, cafes, shops etc.
In the evening enjoy the wonderful Greek cultural show – Greek Wedding Show.
The Show starts at 9.30 pm (rather late for some, but well worth it) in Fira in a 200-year-old home. 2 hours of singing, dancing, acting, and live Greek music.
After being brought to your table you'll be served cold traditional meze, water, and local wine. 90% of the show is live Greek music and in the end, you get plates to break.
Day Two -Morning at leisure. 3 pm Sunset Caldera Catamaran cruise with bbq
After a late night at the Greek Wedding Show, we recommend that you choose a restaurant for a long lingering brunch or spend the morning by the pool before enjoying a sunset cruise on the caldera.
We thoroughly enjoyed our sunset cruise and bbq – full details here.
Departing at 3 pm your tour includes:
Sail past the Indian Head Mountain and Venetian Lighthouse into the picturesque Caldera
Visit private bays for swimming and snorkelling
Sail past a volcano and the hot springs
Watch the sunset from the Aegean sea
Enjoy the comfort of being picked up and dropped off at your accommodation
Day 3 – Oia to Fira Walk or Vice Versa, 5-hour private wine tour and tastings in the afternoon
At sunrise walk from Oia to Fira, the capital of Santorini or vice versa.  It is a scenic 9km walk that takes approximately 3 hours.
On the way, you pass by many churches, hotels and cave houses.  The views are spectacular. Don't be surprised if you are accompanied by the local Santorini dogs.  They will walk with you so far and then it seems they 'hand you' over to the next pack.  We took a wrong turn a couple of times and the dogs made sure that we were on the right path by a few small barks or they would return to us and lead us down another path.
If you are walking the route in the height of summer make sure that you have plenty of water and sunscreen.  The return journey can be made by local taxi or bus.
Depending on what way you take the walk plan to have breakfast at one of the many cafes in Oia or Fira.
We highly recommend this walk! The views are outstanding!
From 4 pm enjoy a private wine tasting tour for 5 hours.
Enjoy a private tour of Santorini wine country, led by a sommelier
Visit 3 of the island's traditional wineries, and learn about Santorini's winemaking
Taste 12 different varieties of Santorini wine, from crisp Assyrtiko to sublime, sweet Vin Santo wines
Sample local cheese, olives and snacks paired with wine tastings
Day 4 – Full Day Bus Tour of Santorini
Explore the best spots in Santorini including monasteries, villages, and excavations
Visit the famous Red Beach
Explore Fira Town and Oia to admire beautiful sunset views
We love Santorini Greece! 
We fell in love with Oia on the Island of Santorini the very first day we arrived.  It probably had a lot to do with where we stayed and the 'to die for' views of the Caldera from our balcony. We now call our studio our 'home away from home'.
Each time we have visited Santorini we have based ourselves in Oia. Our average stay has been 3 weeks at a time.
Hot Travel Tip: If you are staying longer than 4 days you can plan your travels around Santorini when there are fewer cruise ships in the harbour.  At times we counted up to 5 cruise ships at a time and felt the pressure of thousands of visitors wandering through Oia. Those days we stayed in our accommodation and chilled.

Santorini Greece is one of our most favourite places in the world.   We love the people, the food, the climate, and of course, the views. We would love you to stay longer in Santorini but you can still see a lot in one day with this one-day itinerary.
For those of you who have only 3 days here is a detailed itinerary that will cover all that Santorini has to offer too.
This post may contain affiliate links. Please see our disclosure for more information. As an Amazon Associate, we earn from qualifying purchases (if applicable).
The first time we visited Santorini we flew from Rome to Santorini via Easyjet. We caught a taxi from the airport to Oia.
We had travelled by ferry from Mykonos Greece to Paros and then onto Santorini on our last adventure.  Nothing beats arriving by boat and sailing through the Caldera to the Port.  Even our Ferry Boat Captain loved the arrival into Santorini, slowing the ferry down so that we could all get the iconic photos that we wanted.
Where is Santorini
Map of Santorini Greece
The Island of Santorini is located in the Cyclades group of Islands in the south Aegean Sea of Greece. The capital of Greece, Athens, is located 200km away. Mykonos Greece is 150km away and can be reached easily by ferry. You can drive one end of Santorini to the other in just 45 minutes.
Read our article on Greek Island Hopping in the Cyclades
Free Things to do in Santorini
 Visit the Blue and White Churches of Santorini
If you enjoy visiting Churches you will be spoilt for choice in Santorini. There are more than 600 temples on the island.
Some of the popular ones to visit are:
11th century Panagia Episkopi Church in Mesa Gonia Village
Built in 1827 the Orthodox  Metropolitan Church is located in Fira
The Catholic Cathedral in Fira built in 1823
The churches were originally dedicated to the sailors who lived on the island.
Santorini Sunrises
See Santorini through a photographer's eye in the early-morning light. Immortalize the stunning Greek sunrise with photos to last a lifetime.
If you would like to book a photographer to pick up tips and tricks for photography, useful for beginners and experts alike check out the tour below.
Book your tour here through Get Your Guide our preferred global tour operator
Santorini Sunsets
You can not ignore the magnificent sunsets that Santorini is famous for. During the late afternoon, travellers head to Oia to enjoy the orange-red sunsets from the cliffs.
Take in Santorini's most popular sites and learn about its history. Visit traditional villages and volcanic beaches. See a spectacular Oia sunset.
To Travel Too Tip
Arrive early at Oia to stake the best seat in the house or on the cliff in this case!  After sunset head to one of the many restaurants down in Ammoudi Bay or in Oia itself. It is a short walk down the hill to Ammoudi Bay, the toughest part is the walk up!
Our favourite restaurants are:
Ammoudi Bay: Dimitri's Ammoundi Taverna
Oia: Roka
Roka is a hidden gem located at M. Mpotsari 6 Oia.
For more restaurant options click below:

Oia is one of the most photographic villages in the world.
Windmills of Santorini
The windmills hug the cliffs of Santorini.   Some are now used as accommodation, private homes or incorporated as restaurants.
Enjoy Lunch with the Local Greek Olive Oil in Santorini
Our favourite lunch is Greek Olive Oil drizzled on fresh stone-baked artisan bread. We add large fleshy red sliced tomatoes and enjoy a chilled glass of white local Santorini wine.
Our other favourite Greek Dish is a traditional Greek Salad.
 Alleyways of Oia in Santorini
During summer the colourful bougainvillaea clings to the sides of the whitewashed cave houses. It is fun wandering the back lanes and getting lost and coming across colourful blue doors and windows filled with flower boxes.
Walking Tour of Fira (Paid Activity)
A walking orientation tour of Fira that will start in front of the centrally located Atlantis Hotel. You will wander through the white cobbled streets of Fira, a town of about 2,000 inhabitants. Book your tour here through Get Your Guide our preferred global tour operator
Oia's Relaxed Atmosphere (where even the local Santorini Dogs are chilled)
Enjoy A Glass of Local Wine With Views over the Caldera in Santorini
There is nothing better than finding that small balcony to enjoy a chilled glass of the local Santorini white wine.  
Take a Wine Tour During Your Stay in Santorini (Paid Activity)
One of the best things to do in Santorini is to enjoy a wine tour.
Taste the wines produced on the island of Santorini on a 4-hour tasting tour with a local wine expert. Visit the island's best wineries to explore the vineyards and hear about the different grape varieties. Book your tour here through Get Your Guide our preferred global tour operator
Good To Know:
Oia's Donkeys – Please do not ride them
Donkeys or mules bring tourists, produce and goods to the restaurants of Ammoudi Bay. There currently is a movement to ban the use of donkeys in Santorini and we agree totally.  Please use other forms of transport.
Visit The Restaurants of Ammoudi Bay in Santorini
If you are heading down to Ammoudi Bay at sunset for a meal you will need to book in advance.  The views are spectacular.  The food is great but remember you have to walk back up the steep steps.
Santorini Hotels
A recommended list of the top 3 hotels in different locations on the island of Santorini:
Santorini Princess Spa Hotel  (5 star hotel rated 9.7):
Address: Imeroviglion in Imerovigli
Highlights:
Balcony, views, outdoor pool, sun terrace
Spa and wellness centre
4 km from Fira
Guest review:
The staff could not have been more accommodating. We were there to celebrate my wife's birthday and when we walk into the room there were birthday balloons in the room. They gave both of us complimentary full body massagers and our first drink in honour of her birthday. The knowledge of Santorini of where to eat and where and when to go was right on. We would recommend Princess Spa to the family.

Apanemo Hotel & Suites (rated 9.5): Off Main Street, Akrotiri, Santorini
A traditional Village-style apartment complex that has been recently renovated. The complex faces the Caldera and is near to the famous Red Beach.
There is a 3 level swimming pool and children's pool.
Guest review:
The breakfast menu was great and made to order every morning. The staff was great a were professional and took care of our requests. The view of the caldera and the island is excellent. Their shuttle service was fantastic and convenient. Overall a wonderful experience. We had a great experience. Spiros was fantastic.

Oia's Sunset (2-star rated 9.3): Oia
Highlights:
self-catering accommodation
free form pool
snack bar
50m from the Caldera
studios and apartments with a kitchenette
Guest review:
This hotel is probably one of the cheapest hotels in Oia and it's right in the middle of all the action tucked away on a side street. The bus stop is 2 mins away from the hotel and right in the centre of Oia. The property is clean, the rooms are spacious and the AC works very well. I highly recommend staying at this hotel, it's a 2 star which I normally wouldn't stay at but I highly recommend it. It gets busy during the day, with lots of crowds but is quiet from 6-9 am and after sunset once people leave.

For More Options Santorini Greece Hotels

Santorini beaches are not your normal white sand beaches, they are composed of lava rock and volcanic sand and small pebbles.
Black Beach is the most popular beach.  It is also known as Perivolos / Perissa. It is a party beach.
The best family beach is the black pebble beach of Kamari.
Top Things to do in Santorini Greece
These are the three most popular tours in Santorini.
How to get to Santorini
Ferries are a popular way to travel around the Greek Islands.  For example, a ferry journey from Mykonos Greece to Santorini can take 2 hours 40 minutes on the fast ferry and 5 hours on the traditional ferries. Click here for ferry details.
Flight Deals to Santorini
Santorini is one of the few Greek Islands that has an International Airport.
Find the cheapest flights with Skyscanner our go-to when researching and booking flights throughout the world.
Other Greek articles you may like to read:
Best Islands Near Athens to Visit
Travel Insurance
We recommend taking out travel insurance as soon as you book your flights and pay deposits on any cruises, tours or hotels.
Download our article for offline use:
You can now download our article and thousands of others for offline use when you travel.  Click our link below for more information: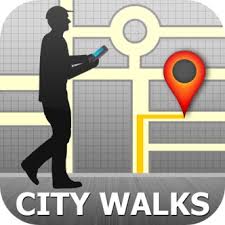 Pinterest
Are you on Pinterest? We are at To Travel Too and we have many travel-related boards check us out at Pinterest.  If you enjoyed our article why not pin it to your board?
To Travel Too Travel Shop
Travel smarter and safer with products from our To Travel Too Travel Shop.  If you are looking for the latest luggage, guidebooks or travel accessories we have you covered with over 800 travel products to choose from.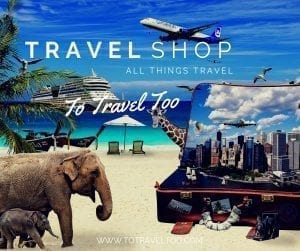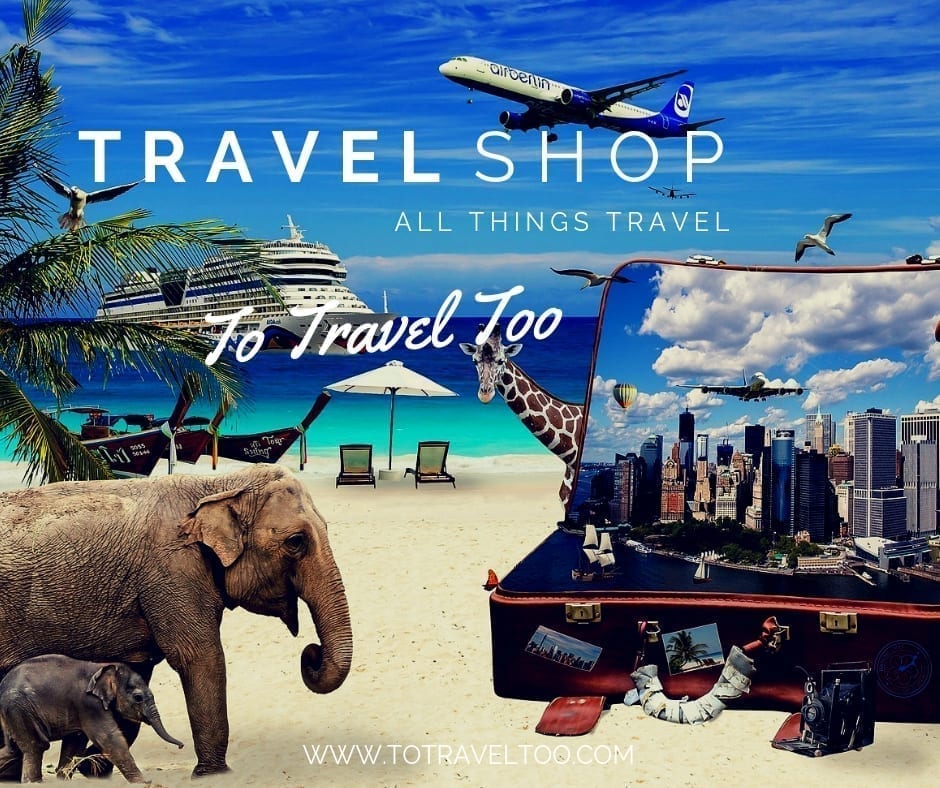 Conclusion:
In conclusion, Santorini is a destination that offers an unforgettable experience for travellers seeking adventure, relaxation, and stunning scenery. With this 4-day itinerary, visitors can explore the island's iconic landmarks such as the caldera and black sand beaches while also enjoying local cuisine and culture. From watching the sunset in Oia to tasting delicious wines in a traditional vineyard, Santorini has something for everyone. So pack your bags and get ready to make memories that will last a lifetime on this beautiful Greek island.