Planning to visit Athens and its islands close by?
If you are staying in Athens you may want to consider heading to some of the best islands near Athens to visit for a few nights. We recommend staying at least 3 days in Athens before heading out to the islands.
Our guest writer is Auston from Two Bad Tourists.  
After reading Auston's article on the best islands to visit from Athens it makes me want to visit all of the islands that he has covered.  I still have so much to see in Greece.  What a destination!
Greece may well be the cradle of modern civilization, the birthplace of democracy and a realm of myth and legend, but it is also a land of mind-blowing beauty. Its coastline is the longest of the Mediterranean basin and thousands of pristine perfect islands lie scattered within sailing distance from its shores.
This post may contain affiliate links. Please see our disclosure for more information. As an Amazon Associate, we earn from qualifying purchases (if applicable). 
There's, of course, the obvious beauty of Santorini and the LGBT+ friendly party island of Mykonos but it is also easy to forget that Greece's enigmatic capital, Athens, also lies but a stone's throw away from a host of islands in the Saronic Gulf. These provide the welcome opportunity to take some time off from exploring the city for a few days and find a good beach or two to lay your towel. There are easy day trips from Athens too!
Best Greek Islands Close to Athens
Here are four of the best easily reachable islands from the port in Athens:
Agistri
Agistri is a great starting point for exploration of the Saronic Gulf being just 45 minutes by boat from the mainland – it can even be a day trip. This small island serves as a worthy foil to the citywide chaos of Athens, with its calming beaches to recline on.
One of the best being Aponissos beach, the ideal place to enjoy some sun and swim in the surrounding exotic turquoise waters. Agistri´s modest size is one of its biggest strengths as its secluded coves and quaint villages – containing Greece´s signature white-walled, blue-roofed churches – are within hiking distance of each other through the island's lush green interior. There's also free camping!
Hydra
Another lesser-known gem amongst the Greek Islands is Hydra. Of course, it has its own fair share of stunning beaches, although it is worth noting they are almost all pebble stone and only reachable by water taxi.
What makes this island so unique, however, is its authentically Greek feel. Only two hours from Athens, you arrive by boat into its crescent-shaped cobblestone harbour and are immediately greeted by traditional 8th-century Greek architecture. No new houses are permitted to be built on Hydra, so it has kept this distinctively traditional style throughout the entire island.
Furthermore, no cars are allowed – or even bikes – leaving the only options for inland travel being either by horse, mule or your own two feet. An experience not to be missed is a horse ride through the mountains with spectacular views back over the town and an opportunity to get a good look at all the 9th century monasteries, mansions, windmills and ramparts – left over from the Greek war of independence.
During the afternoon the locals take a nap leaving you free to explore the town without the bustle of the crowds. There you will find galleries, such as the one in an old slaughterhouse, and the house of the esteemed singer-songwriter Leonard Cohen, who – amongst other creative types – fell in love with Hydra so much he made his home here for a while. He even has a street named after him!
By night, Hydra has a chilled nightlife where locals sit around enjoying drinks, chatter and the fresh meat of the tavernas. Why not join them?
Spetses
Just a little further out is the affluent isle of Spetse for a livelier cosmopolitan vibe. Here you'll find neoclassical houses, villas, bigger beaches and a long promenade to stroll along.
There are no cars here either, but Mopeds are the favoured mode of transport or the more exciting option of horse-drawn carriages around town.
A must-see location is the house and museum of Bouboulina, a famous heroine of the Greek revolution in 1821, who also has a statue in the town centre. Another intriguing location waits hidden within a cove in the form of the Cave of Bekiris, or the "fairy cave", near the beach of Agii Anargiri. You can swim right into this natural cave and witness its trademark sparkling rocks. On the topic of seclusion, Spetses has a few secluded nudist beaches in its repertoire for those wanting to eliminate those pesky tan lines.
You can crank your holiday up a notch with the nightlife here as Spetses houses numerous clubs as well as bars. The prices might be high, but when on holiday sometimes it pays to splash out a bit.
Different events take place on the island throughout the year, such as the Armata every September, where there is a re-enactment of the naval battle in 1822 between the Greeks and Turks concluding with a grandiose fireworks display. In May the island comes alive for the Spetsathlon, a huge sport including a world-famous triathlon.
Book your ferry tickets here
Poros
Cheating a little, Poros is actually two islands, Sphaeria and Kalaureia, connected by a strait. The island´s town lies on one of these islands, on the slopes of an ancient volcano with the defining landmark of a clock tower overlooking the scene. It is well worth the sweaty climb up to the tower for the gorgeous bird´s eye view offered. After a hard day on the – once again beautiful – beaches of Poros, why not take a walk-through ancient history and venture inland to visit the ruins of a temple to Poseidon, the Greek god of the sea?
Whilst walking through Poros in May it is almost impossible to miss the sweet scent of lemon wafting over from the lemon forest on the opposite shore. Taking a short boat road to visit this lemon forest is a real treat and walking between its orange and lemon trees, and discovering its hidden waterfalls and churches, is like being haplessly lost in a Disney movie.
Back on the island true, Poros is also famous for its romantic sunsets behind the Aderes Ridge or "reclining maiden". And what better way to conclude your holiday than with drink in hand at a beach bar, watching the sun retire into the Mediterranean?
Book your ferry tickets here
Tour from Poros Port to Ithaca
The legendary island of Homer and Odysseus is a must destination. Your first stop will be in the capital town of Vathi, you will feel the nostalgic atmosphere, visit museums and enjoy coffee or shopping in the alleys and back streets of a traditional Ionian town. You will continue on to your swim stop at Gidaki beach which is only accessible by boat! Swim in the crystal clear waters! The last stop of the day will be at the picturesque village of Kioni known for its charming seaside taverns & many more!
Take a Daily Cruise from Poros Port to Ithaca
We thank Auston from Two Bad Tourists blog.
Auston runs the blog Two Bad Tourists and is also a freelance writer. His work has been featured in many publications including Attitude Magazine, Edge Media Network, The Houston Chronicle and ManAboutWorld Magazine.
General Information on Visiting Greece 
Flights to Greece
When researching flights we use Skyscanner to check flight deals and to book our flights.
Transfers from and to Athens Airport
Transfer To Piraeus Port
Travel to Piraeus Port knowing that a punctual and safe trip to your destination awaits you
Avoid Piraeus Port's long lines for cabs with your priority reservation
Trust your experienced driver to navigate the complicated streets of Athens
Enjoy Athens' scenery without having to worry about traffic or maps
Transfer from Athens to Rafina Port and vice versa
Enjoy a private transfer with a professional English-speaking chauffeur from the Athens area to Rafina Port or the other way around.
Where to Stay on the Island of Agistri

Where To Stay on Hydra 

Where To Stay on Spetses

Ferry Bookings
How to get from Athens to the Greek Islands:
We use Ferryhopper for ferry trips from Athens – click here for schedules and ticket prices.
Car Rental in Greece
Throughout Europe we use AutoEurope for car rentals – click here for the latest deals, cars and to book.
Do You Need a Visa For Greece
Travel Insurance for Greece
We always travel with insurance, there have been a few times we have had to claim for health and for stolen passports and credit cards.  You just never know when you will need it.
You may enjoy our other articles on islands to visit from Athens:
Island Hopping in the Cyclades
To Travel Too Travel Shop
Travel smarter and safer with products from our To Travel Too Travel Shop.  If you are looking for the latest luggage, guidebooks or travel accessories we have you covered with over 800 travel products to choose from.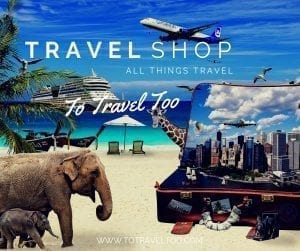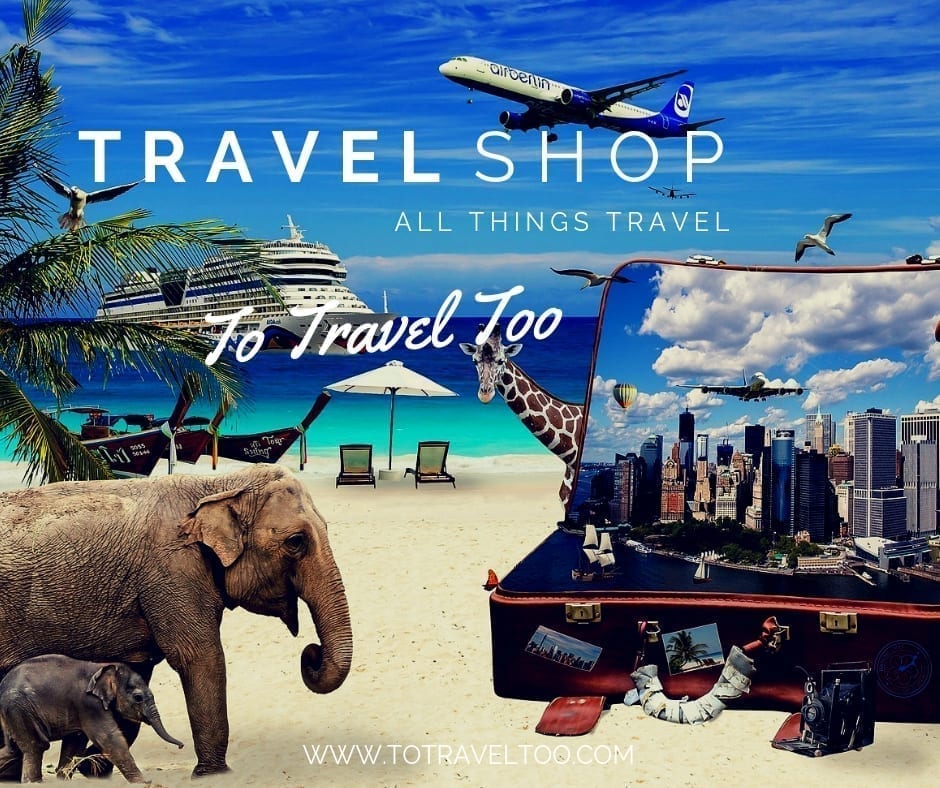 Pinterest
Are you on Pinterest? We are at To Travel Too and we have many travel-related boards check us out on Pinterest.  If you enjoyed our article why not pin it to your board and read it later?
Conclusion
We hope you enjoyed Auston's article and that you enjoy Athens and your island holiday to either Agistri, Hydra, Spetses and Poros or to all of them.
Feel free to share our article with family and friends and if you have any questions reach out to us at [email protected].