We love Santorini Greece!  We fell in love with Oia on the Island of Santorini the very first day we arrived.  It probably had a lot to do with where we stayed and the 'to die for' views of the Caldera from our balcony.
Santorini Greece is one of our most favourite places in the world.   We love the people, the food, the climate, and of course, the views. We would love you to stay longer in Santorini but you can still see a lot in one day with this one-day itinerary.
For those of you who have only 3 days here is a detailed itinerary that will cover all that Santorini has to offer too.
We had travelled by ferry from Mykonos Greece to Paros and then onto Santorini on our last adventure.  Nothing beats arriving by boat sailing through the Caldera to the Port.  Even our Ferry Boat Captain loved the arrival into Santorini, slowing the ferry down so that we could all get the iconic photos that we wanted.
Before you travel you may want to do some further research on the Island of Santorini.  This Marco Polo Guide has many insider travel tips for you.
(Editor Updated 2018)

Where is Santorini
Map of Santorini Greece
The Island of Santorini is located in the Cyclades group of Islands in the south Aegean Sea of Greece. The capital of Greece, Athens, is located 200km away. Mykonos Greece is 150km away and can be reached easily by ferry. You can drive one end of Santorini to the other in just 45 minutes.
 Churches
If you enjoy visiting Churches you will be spoilt for choice in Santorini.
The churches were originally dedicated to the sailors who lived on the island.
Sunrises
At sunrise walk from Oia to Fira, the capital of Santorini or vice versa.  It is a scenic 9km walk that takes approximately 3 hours.  On the way, you pass by many churches, hotels and cave houses.  The views are spectacular. Don't be surprised if you are accompanied by the local Santorini dogs.  They will walk with you so far and then it seems they 'hand you' over to the next pack.  We took a wrong turn a couple of times and the dogs made sure that we were on the right path by a few small barks or they would return to us and lead us down another path.
If you are walking the route in the height of summer make sure that you have plenty of water and sunscreen.  The return journey can be made by local taxi or bus.
We highly recommend this walk! The views are outstanding!
Sunsets
You can not ignore the magnificent sunsets that Santorini is famous for. During the late afternoon, travellers head to Oia to enjoy the orange-red sunsets from the cliffs.
To Travel Too Tip
Arrive early at Oia to stake the best seat in the house or on the cliff in this case!  After sunset head to one of the many restaurants down in Ammoudi Bay or in Oia itself. It is a short walk down the hill to Ammoudi Bay, the toughest part is the walk up!
Our favourite restaurants are:
Ammoudi Bay: Dimitri's Ammoundi Taverna
Oia: Roka
For more restaurant options click below:

Views
Can you imagine having breakfast, lunch and dinner with this view daily?
Oia is one of the most photographic villages in the world.
Windmills
The windmills hug the cliffs of Santorini.   Some are now used as accommodation, private homes or incorporated as restaurants.
Greek Olive Oil
Our favourite lunch is Greek Olive Oil drizzled on fresh stone baked artisan bread.  We add large fleshy red sliced tomatoes and enjoy a chilled glass of white local Santorini wine.
Our other favourite Greek Dish is a traditional Greek Salad.
 Alleyways
During summer the colourful bougainvillaea clings to the sides of the whitewashed cave houses. it is fun wandering the back lanes and getting lost and coming across colourful blue doors and windows filled with flower boxes.
Relaxed Atmosphere (where even the local Santorini Dogs are chilled)
There is nothing better than finding that small balcony to enjoy a chilled glass of the local Santorini white wine.  
Oia's Donkeys
Donkeys or mules bring tourists, produce and goods to the restaurants of Ammoudi Bay. There currently is a movement to ban the use of donkeys in Santorini and we agree totally.  Please use other forms of transport.
The Restaurants of Ammoudi Bay
If you are heading down to Ammoudi Bay at sunset for a meal you will need to book in advance.  The views are spectacular.  The food great but remember you have to walk back up the steep steps.
Santorini Hotels
A recommended list of the top 5 hotels on the Island of Santorini:
Santorini Princess (rated 9.8): Imerovigli

Apanemo (rated 9.7): Akrotiri


Mill Houses Elegant Suites: Firostefani

Astro Palace Hotel & Suites (rated 9):Eikostis Pemptis Martiou Fira

For More Options Santorini Greece Hotels

Airbnb Santorini
There are many accommodation options on Santorini with Airbnb Santorini
If you are a first-time booker with Airbnb we have a special discount voucher for you.
Santorini beaches are not your normal white sand beaches, they are composed of lava rock and volcanic sand and small pebbles.
Black Beach is the most popular beach.  It is also known as Perivolos / Perissa. It is a party beach.
The best family beach is the black pebble beach of Kamari.
Tours in and around Santorini
What to do in Santorini on your vacation? Here are some recommendations for you from sunset cruises to wine tasting options.
How to get to Santorini
Ferries are a popular way to travel around the Greek Islands.  For example, a ferry journey from Mykonos Greece to Santorini can take 2 hours 40 minutes on the fast ferry and 5 hours on the traditional ferries. Click here for ferry details.
Santorini is one of the few Greek Islands that has an International Airport.  For the latest airfare deals to Santorini click here.
Download our article for offline use:
You can now download our article and thousands of others for offline use when you travel.  Click our link below for more information: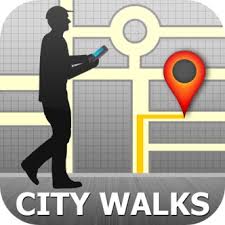 Travel Insurance
Travel Insurance should be taken out as soon as you start paying for flights or deposits on accommodation or tours.
If you are from Australia click here for the latest travel insurance deals.
If you are from the rest of the world click here for the latest travel insurance deals.
If you enjoyed our article why not PIN it for later.
To Travel Too has a Travel Shop with over 250 travel related products.
www.totraveltoo.com is a participant in the Amazon Services LLC Associates Program, an affiliate advertising program designed to provide a means for sites to earn advertising fees by advertising and linking to amazon.com, amazon.co.uk, amazon.ca. Amazon and the Amazon logo are trademarks of Amazon.com, Inc. or its affiliates.
Thanks for stopping by and welcome to To Travel Too – Australia's top Baby Boomer lifestyle and travel blog, with an international worldwide audience in mind, run by the married couple, freelance writers and full-time travellers Jane and Duncan Dempster-Smith. Come with us as we explore the world. Our two mantras that we live by are 'chase time not money' and 'age is no barrier when it comes to travel'.