When choosing a travel destination, it's all too easy to stick to the same old well-trodden paths. Sure, Spain's Mediterranean beaches are a wonder in their own right, as are America's Californian coastlines.
Next time you're thinking about where to visit, though, why not consider a trip to Australia? Australian travel is on the rise, it is becoming such a popular destination, especially for Brits.
Good to know: You will need to apply for an Australian ETA
Encapsulating wildlife, culture and unforgettable encounters with Mother Nature, the country has everything you'd want in a holiday. There are many places to visit in Australia. Australia's official language is English and they also drive on the left-hand side of the road which makes it an easy destination for Brit's to visit.
We have put together A Brit's Guide to Australia in conjunction with Titan Travel to assist you in planning your next adventure.
Do you have an Australian Bucket List travel experience you would like to do? Check out our A - Z of the best here
This post may contain affiliate links. Please see our disclosure for more information. As an Amazon Associate, we earn from qualifying purchases (if applicable).
Join our Staycation Australia Facebook Group – click our logo below: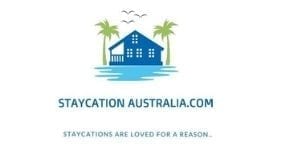 Map of Australia
Australia is a large country.  To put it into comparison Australia is as large as the USA.  If you were considering flying from Sydney to Perth the flight time is nearly 5 hours and to drive a hefty 42 hours.  So planning your time in Australia is essential.
Australia: What to Pack
Before you so much as print your boarding pass, have a long think about what you'll pack. Australia's a modern country, so don't stuff your bags with toiletries – you can pick them up when you're there. Bring beach gear – the country is blessed with over 36,635km of coastline, it'd be a shame to waste it – but also bring layers.
In fact, there are over 10,000 beaches and 8,000 islands to enjoy. The weather here can be quite unpredictable at times, particularly in Melbourne, where you can expect 4 seasons in one day. You can do no wrong by packing a windbreaker or a warm anorak, that way you'll have the last laugh if the weather takes a turn.
The autumn and spring months are the best time to travel within Australia.  There are fewer tourists, prices are lower and the weather is pleasant.
Sunblock is essential, the harsh Australian sun can cause skin damage.
You can drink tap water in Australia. We also recommend taking your own water bottle with you.
Things to do in Australia
When you're travelling to somewhere as vast in size as Australia, it can be tricky to know where to begin. Organised tours to Australia will give you a balanced taste of all of the nation's many highlights, taking in natural phenomena like the Great Barrier Reef as well as cities like Sydney.
That said, you wouldn't feel like you'd touched base down under without soaking up the iconic Sydney Opera House. This hotbed of culture is perhaps one of the most recognizable sights in Australia, and a melting pot of theatre, comedy, and dance.
Sydney's famous harbour and the Sydney Harbour Bridge offer great photo opportunities especially if you can include a Harbour Cruise.
As part of an organised tour, you could also cover Melbourne and its stunning Yarra Valley and its wineries, a sunset and sunrise visit to Uluru in the Northern Territory, camel rides at sunset in Broome and a visit to Perth with a peaceful Swan River cruise. There are many Australian landmarks to enjoy we have only mentioned a few.
Australia – Cash and Credit Cards
A combination of both cash and credit cards is recommended.  Some smaller establishments may not accept credit cards.  ATMs may also have a charge for withdrawing cash.
Good to know:
I thought I would share a service that I use that I couldn't live without, not just for running my business but for travelling too.
Wise is an online bank and foreign currency transfer service ( formerly Transferwise) that allows you to have money in 50+ currencies, and convert between them at the real exchange rate whenever you need. It's free to sign up, and there are no monthly fees.
It comes with an immediate Visa debit card that allows you to make payments and withdrawals wherever you are in the world in over 40 currencies (you get an electronic card immediately and a real card about a week later in the mail). There are lots of great reviews about this.
I use the Visa to make all my travel bookings and for spending and I use the account to move currency between US, EU, and AU, at much lower rates than any other service I know of. You can also use the card to access cash at ATMs just like any card.
This is my affiliate link if you want to sign up. 
https://wise.com/invite/u/janed143
Australia – Tipping Culture
Most people who tip in Australia leave around 10% of the bill. That said, it's not mandatory, unlike many places in Europe and America. If you don't feel the service merits it then simply don't leave any gratuity. Always check your bill, a gratuity may already have been added.
Australia – General Etiquette
First things first, it's important to note that Australians are very down-to-earth people. Honesty and authenticity are valued traits, whereas arrogance is always looked down upon. If you come across as relatively modest, and avoid boasting about any past achievements, then you'll fit in fairly well in Australia. Aussies tend to have a reputation as being laid back. When meeting an Australian, ensure to shake their hand and greet them with a warm smile, that way you'll have no problems making friends.
If you speak to a Melbournian they will say that Melbourne is the best city in Australia and if you speak to a Sydney sider they will say Sydney is the best city in Australia. It would probably be best not to get into a discussion on this subject.
You may have to learn a few Aussie 'slang words' before you travel:
Barbie – Barbeque
G'day – Good day or hello
Arvo – afternoon
Mozzie – mosquito
Bottle o – bottle shop
Copper – Policeman
Cabbie – cab driver
Chrissie – Christmas
Food and drink in Australia
Many dishes in Australia are foreign delicacies which have been gifted a local feel, largely due to the country's colonial past and widespread immigration. Expect to try varieties of seafood, such as prawns, crabs and lobster. If there's one thing Australians do better than most, however, it's meat.
If seafood is one of your favorite dishes a visit to the Sydney Fish Market is highly recommended.  There are many fine restaurants and you can even take in a cooking class.
In Melbourne, you may want to enjoy a coffee in the famous Melbourne Lanes where there are many cafes and restaurants to choose from. Melbourne is a melting pot of cuisines.
Australia has other delicacies that you may want to try:
Kangaroo
Emu
Crocodile
Balmain Bugs
If you enjoy Marmite on your breakfast toast Australia has its own version of Vegemite.
Barbecues are commonplace, with regional steaks being a particular highlight of many evening soirees. In terms of alcohol, many Aussies have a soft spot for beer. After all, what better way is there to cool down in the baking sub-equatorial sun?
Australia is famous for its wines.  The major wineries are the Hunter Valley in New South Wales, Mudgee, Yarra Valley in Victoria, Barossa Valley in South Australia and the Margaret River region in Western Australia.
There are so many things to do in the Barossa Valley that aren't wine related that you need to plan at least to spend a week in stunning region of Australia.
The whole of Australia holidays on  Australia Day – the nation stops to celebrate its beginning. Barbeques, parties and family gatherings take place all over the nation.
If you share their passion, you can't go wrong with a cold pint of Hop Hog or Pacific Ale. Bear these things in mind, and you'll find that Australia's much-loved charms will all stick with you long after your return.
Will you visit Australia? What will be your favourite places in Australia?
Pinterest
Are you on Pinterest? We are at To Travel Too and we have many travel-related boards check us out at Pinterest.  If you enjoyed our article why not pin it to your board?
Travel Insurance
We highly recommend that you take out travel insurance when booking and paying for flights, cruises and tours.