Whether you're embarking on an adventurous trek through the wilderness, exploring exotic destinations or simply heading out for a weekend getaway, having a reliable travel first aid kit is essential for any traveller.
Accidents and unexpected illnesses can happen anytime, anywhere, and being prepared with the right supplies can make all the difference in ensuring your safety and well-being while on the road.
In this article, we will explore some of the best travel first aid kits available on the market today. From compact kits designed for solo travellers to comprehensive sets suitable for family vacations, sports and pets, we have got you covered with our top recommendations. So pack your bags with peace of mind as we dive into reviewing these indispensable travel companions!
Your first aid kit is your survival kit. But, what should your first aid kit contain?
This post may contain affiliate links. Please see our disclosure for more information. 
We have been fairly lucky in the health department when we have travelled with only the odd stomach issues mostly in Mexico and Peru.  In San Cristobal de las Casas in Mexico, we asked for water to go with the Mezcal we were drinking.  The staff on the previous night questioned whether we wanted bottled water or tap water and of course, we chose the bottled water.  On our last night in San Cristobal, a new staff member of the establishment just served us water from the tap.  We had an 8-hour bus ride the next day. We won't go into further details but you can imagine how we felt.
In Peru, we had travelled to Ollantaytambo prior to trekking Machu Picchu.  We researched Tripadvisor for the best cafe for lunch and 6 hours later we got an experience that we would not want to repeat again.  Needless to say, 48 hours later and we were on the road to recovery.
We are so glad that we had put together our best first-aid kit for international travel. Our carry-on first aid kit had to be small and equipped well and with little weight as we travel with carry-on luggage only.
A certain level of fitness is required to travel long-term. When you are travelling long term you are changing time zones, eating different cuisines and jumping on and off all different types of transport.  If we can find a good walking tour or even a food walking tour we book it.
Top Tip: After your travel always replenish your first aid travel kit. In particular, check tablets and medicines for expiry dates.
The information provided here is for general travel health advice and information only. It is not a replacement for a personal consultation with a travel nurse specialist, your GP, or a doctor specializing in travel medicine who can tailor advice to your individual medical history and needs.
Most Popular First Aid Kits on Amazon
Your first aid kit list should include:
Face Masks: Latest Addition for 2023
Face masks with a filter should now be a part of your first aid travel kit and even in your first aid box at home.

RAT Tests
Digestion:
Oral Rehydration
We recommend Hydralytes.  Vomiting and diarrhoea can lead to dehydration. Drinking hydralytes restores vital electrolytes back into your system. We prefer to carry the tablets in our medical kit.
Diarrhoea Relief 

If you cannot find Imodium and you are in Central or South America charcoal tablets also work well.
Constipation Relief
Dulcolax Tablets can also relieve the effects.
Heartburn Medication
Heartburn is a form of indigestion where you can feel an uncomfortable burning experience.
Stomach Cramp Relief
Travel Sickness Relief
Some of us do not travel well and need some relief.
Medication
Pain Relief
For pain relief from headaches and aches and pain, a stock of Panadol or similar in your travel first aid kit is recommended.
Antihistamines (for insect bites)
For insect bites from bees, march flies, mosquito bites and others antihistamines Zyrtec assists.
Swimmers Ear Drops
Lubricant eye drops
Throat Gargle/Lozenges
First Aid Supplies
Hand Sanitiser 
A must every time you travel.  It should be handy in your handbag or backpack.
Bite & Sting Relief
Antiseptic
Band-Aids/Plasters
Blister Aids
Bandages
Tweezers
A range of tweezers for all types of use such as tick removal, eyebrow shaping etc
Alcohol Wipes
Scissors
Sterile Dressings
Sterile Saline
General -Medical Kit
Water Purification Tablets
Baby Wipes/Wet Ones
Insect Repellent
Sunscreen
Sunburn Relief
Lip Balm
Ear Plugs
General First Aid Kits (already prepared)
These are great emergency kits that come in all sizes and budgets, even when taking your ultimate bucket list travel to South Africa, a suitable safari first aid kit is a must.
Baby First Aid Kits
Dog First Aid Kits
Hiking First Aid Kits
Back Packing First Aid Kits
Camping First Aid Kits
First Responder Kit
Sports First Aid Kits
Horse First Aid Kits
Boat First Aid Kits
Pet First Aid Kits
First Aid Manual
Pinterest
Are you on Pinterest? We are at To Travel Too and we have many travel-related boards check us out at Pinterest.  If you enjoyed our article why not pin it to your board.
Travel Insurance
Check out our Youtube video below on why you should take out travel insurance?
Travel Insurance is highly recommended.  You just never know when you will need it. The recommended time to take insurance out is when you start paying for flights or deposits on tours, cruises or accommodation.  You will need to read the small print and do not hesitate to ring the company to clarify any points.
We recommend our travel insurance partner – SafetyWings Travel Insurance which we personally use ourselves when we travel.
Travel smarter and safer with products from our To Travel Too Travel Shop.  If you are looking for the latest luggage, guidebooks or travel accessories we have you covered with over 800 travel products to choose from.
All our first aid kit items listed above can be purchased through our Travel Shop.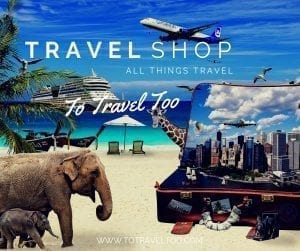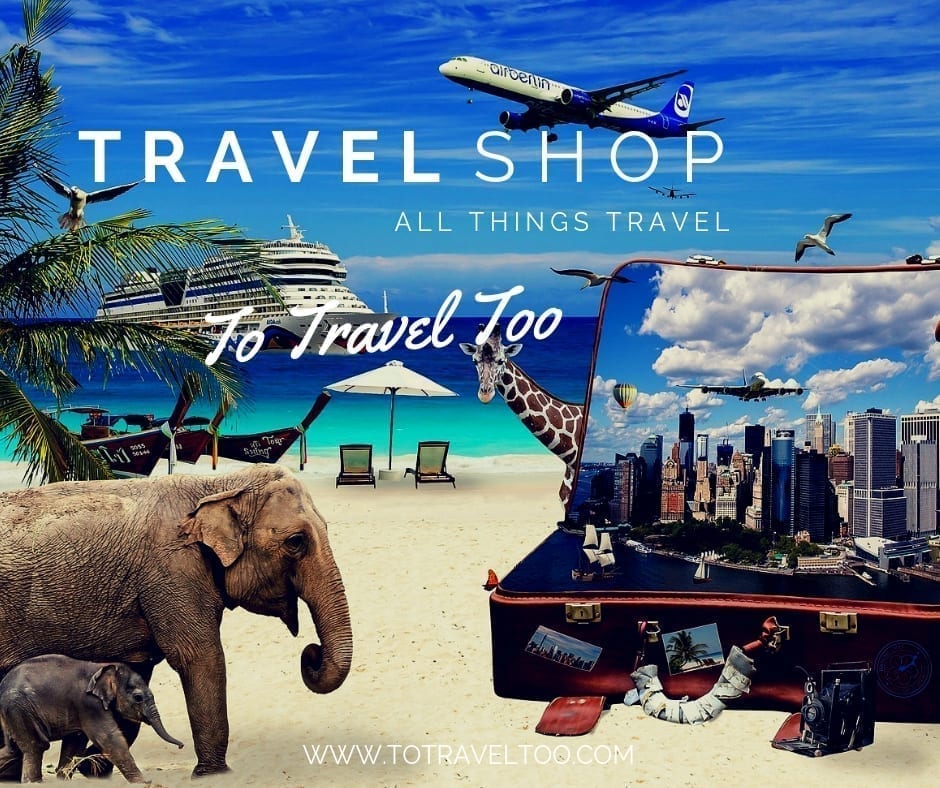 In conclusion, having a reliable and well-stocked travel first aid kit is essential for any traveller. Whether you are embarking on a short weekend trip or a long expedition abroad, accidents and illnesses can occur at any time.
By being prepared with the necessary medical supplies and medications, you can handle minor injuries and ailments effectively, ensuring your health and safety throughout your journey.
Remember to customize your first aid kit based on your specific needs and destinations, while also considering any potential allergies or pre-existing conditions. With the right travel first aid kit by your side, you can enjoy peace of mind knowing that you are ready to tackle any unforeseen medical situation that may arise during your travels.