Travelling is an exciting and enriching experience that allows us to explore new cultures, cuisines, and landscapes.
However, it can also disrupt our regular fitness routines and lead to unhealthy habits. Whether you're embarking on a vacation or frequently travelling for work, maintaining your fitness goals doesn't have to be a challenge.
In this article, we will provide you with valuable tips and practical advice on how to stay fit whilst travelling. From quick workouts that require minimal equipment to making smart food choices, we've got you covered so that you can enjoy your journey without compromising your health and well-being.
Jumping on and off planes, boats, trains and buses, walking many kilometres daily exploring a new city as well as coping with the different time zones can be tiring and even detrimental to your health if you are not fit enough.
Our health and fitness levels are paramount for us travelling on the road long term, even more so now that we are both in our 60s. You need to be fit to travel!  Even if you are a business traveller you can keep fit on the road. A travel workout routine is a way to go!
When we are back home in Sydney, I (Jane) work out at Virgin Active where I enjoy Boxing, Barre, and Pilates Reformer classes but it is difficult to join a gym on the road when you are constantly on the move.
This post may contain affiliate links. Please see our disclosure for more information. As an Amazon Associate, we earn from qualifying purchases (if applicable).
Our Top Tips For Staying Fit Whilst Travelling.
# 1 Eating Healthy While Travelling
Keeping to a healthy balanced diet is important.  Our choice of places to stay is accommodation where breakfast is included, a healthy breakfast can keep us going all day until dinner time.
At times we can be tempted by local delicacies such as rum babas in Naples Italy and pastel de nata in Madeira but the word here is everything in 'moderation'.
We recommend that you shop in local green markets, some of our favourites have been in:
In most countries around the world, this is easy and we experience local foods that we cannot get back in our home country, Australia. We love street food in Mexico and Thailand, tapas in Spain and Portugal, freshly caught grilled fish in Mexico, Laos and Turkey and curries in India, Myanmar, Malaysia and Singapore.
In Tepoztlan Mexico where we were house-sitting, a young boy would come around every few days and sell us 3 avocados for USD1.  The green market in the centre of town offered not only the freshest fruit and vegetables but stalls selling locally prepared cooked vegetable dishes as well.  At the weekend, the market doubles in size and the queues form outside the food truck selling freshly made fish tacos with homemade chilli sauce, but be prepared to wait a bit!  Natural ice cream is also a favourite in Tepoztlan at the weekend market, our favourite is coconut, so refreshing.
The Friday organic market was a tradition for locals and ex-pats alike.  Fruit, vegetables, locally grown wine, artisan loaves of bread and cakes, cooked dishes, jams and honey.
In Barcelona, La Boqueria is the most famous market, our favourite is the freshly squeezed juices and fresh fruit all for a couple of euros.
What if you are a Vegetarian
I (Jane, one half of the To Travel Too team) am a vegetarian and there are only a few countries that I have struggled in – Argentina and Cuba. Argentina is definitely for the meat eater and I managed to live on a tomato pasta dish every night for the time we spent there.
Cuba was a different matter. Havana was fine with many choices available but as we travelled further into the country the choices were limited – pizza or very oily pizza. In some of the towns if we came across a restaurant that served grilled fish or a good vegetarian option we tended to eat there every night.
After spending a month in the states of Kerala and Goa in India, I was in heaven.  So many choices on the menu for vegetarian food I was spoilt for choice.  I even participated in a cooking class in Thekkady Kerala and created some amazing curries e.g. pineapple curry, okra and beans!
Thailand and the rest of the South East Asian countries are great for vegetarian options on all their regional dishes.  If it does not mention on the menu a vegetarian option I have always asked and most establishments have been able to provide it.  My favourite is Pad Thai and Cashew and Vegetable stir fry in Thailand, and if you are ever in Chiang Mai their unique dish is Koh Soi, a great vegetarian option can be ordered.
In Bophut Koh Samui Thailand on a Friday night, there is a walking street market that sells the best Pad Thai for around 50 baht (USD1.50).
To Travel Too Tip
Always wash your fruit and vegetables in clean filtered water, in some countries especially in South America and Asia you can buy solutions to soak your produce in.
# 2 Drink Plenty of Water
We all should drink plenty of water to keep hydrated when we travel. Ensure that tap water is safe to drink in countries that you visit, otherwise, bottled water or boiled water should be drunk. Try and save the use of plastic where possible.
To Travel Too Tips for staying hydrated
Take your own water bottle with you and fill it up from your hotel.
If you are in an area where you are concerned about the water, you can buy bottled water but also consider water purifying tablets or buy a life straw water bottle.
If you become ill with stomach issues we recommend that take hydralite tablets to rehydrate.
If you buy water, beer or soft drinks that are in a bottle it is highly recommended to wipe the top before drinking straight from the bottle.  In most cases the bottles have been sitting outside warehouses, shops, gathering dust and are open to the elements etc.
#3 Walk, Walk and then Walk Some More
Walking is the cheapest exercise around, all you need is time, a good map and a good pair of walking shoes.  The latest news states that 10,000 steps (equal to 5 miles or 8km) are required to lose weight and maintain a reasonable fitness level. If you stay awhile in a city you can plan your routes to get the most out of your visit.
It is easy for us when we arrive at a new destination to reach the 10,000 steps as we hit the pavement as soon as we arrive and explore.
You may want to consider purchasing a Fitbit or a pedometer to help you reach your 10,000 steps a day.
Since 2013 we have travelled continuously and the only shoes that have been able to keep us with us are our Merrell Walking Shoes they have covered thousands of miles and they are the most comfortable.
#4 Travel Lightly
We travel lightly with our Osprey Carry on Luggage and an Osprey Day Pack.  Travelling light also saves us money, not only on baggage fees but where possible we save money by not using taxis or public transport at the same time exercising.
#5 Why not take a Free Walking Tour?
We have undertaken quite a few over the years and it is one way that we can learn about a city from a local and walk some of the back streets that we would not normally find on our own.  Just recently we have also experienced some food walking tours, combining what we love best – food and walking.  Some of our best walking tours have been:
#

6 How about taking your walking to the next level – Trekking?
A 4-day trek to Machu Picchu in Peru.  In our first year of travel we completed the trek, it definitely was a challenge but well worth it. We planned 3 months of fitness before attempting the trek. Lots of walking on the treadmill on a very high elevation helps!
Read our article on How We Trekked Machu Picchu
#7 Horse Riding
Travel brings with it the most amazing experiences and horse riding is one of those.  To date, we have ridden into the Andes Mountain at Sunset in Argentina with a Gaucho and ridden through the tobacco fields in Vinales, Cuba.
#8 Raise Your Fitness Level by Climbing Ancient Monuments
If there is one type of exercise that increases your heart rate, increases your core muscle strength and gives you a cardio workout at the same time is climbing Mayan or Aztec temples throughout Mexico and South America.  Just remember to take lots of water with you and use sunscreen and wear a hat.
NB Several of the ruins now have banned climbing due to safety issues.
We burnt a few calories climbing:
#9 Travel workout with no equipment:
There is really no excuse for not being able to work out even when you are in a hotel room.  Here are some examples of a 30-minute hotel room:
Tricep workouts – tricep dips use the side of the bed or a chair
Bodyweight squats
Push-ups
Planks
Side Planks
Sit-ups
Push-ups against the wall
Lunges
Dip and Leg Lifts
Jumping Jacks
There are 10 different types of exercise movements, aim to spend 3 minutes on each, 1 minute each round of 3.
Travel exercise bands are great for workouts in your hotel room as well. I (Jane) use them for sit-ups and tricep workouts as well as bicep workouts.


Hotels that have gyms are perfect for your full-body hotel gym workout.  Most have the equipment you will need such as treadmills, rowing machines, weights, cycle etc.  Two of our favourite gyms whilst we were on the road was Nizuc Resort & Spa in Cancun Mexico and in Dubrovnik Croatia the Sun Gardens Radisson Resort & Spa. 
#10 Yoga and Tai Chi
Just recently I have added yoga to my workouts to stay in shape. Yoga is easy to do anywhere, in hotels, on the beach or in parks. I find that when we are caring for dogs whilst in our house sits they end up joining in with me. Our new four-legged friends have joined me in Mexico and Panama even getting underneath me whilst doing 'downward dogs'. I have even had one 'pee' with excitement in one session in Mexico. They seem to be calmed by the movements and as soon as my yoga mat comes out they are eager to get outside and just be beside me.
Yoga mats are easily transportable.
Whilst cruising Halong Bay our Emeraude Cruise offered tai chi at sunrise. That was a perfect start to the day and the scenery was amazing.
#11 You Can Still Maintain Your Weight Whilst Cruising
Just recently we undertook a Repositioning Cruise from Bilbao in Spain to Colon in Panama with Pullmantour. It was easy to keep in shape with their 24-hour gym and daily yoga, dance and stretch classes. Of course, you could also just walk the decks, don't take the lift and use the stairs daily.
Cruising offers great buffet selections catering well for vegetarians and meat-eaters. Just stay away from the "carbo" laden cakes, bread, biscuits and desserts and opt for healthy breakfasts, lunches and dinners.  Watch your calorie intake with the irresistible cocktails on offer.
#12 Dance and Body Combat
I (Jane) am an ex-Zumba teacher and still use my class songs to have a good workout and I add a few body combat numbers as well. Not only does this keep me fit but also keeps my brain ticking over, having to remember every move.
#13 We Are Not Runners But If You Are:
There are many tours available for travellers who are runners in all parts of the world. If you are new to a city what a great way to see the city and to meet new fellow runners. How about joining a running tour in:
#14 How about a game of Golf:
You should be able to walk your 10,000 steps in an 18 hole game of golf.
#15 You can't beat a good workout in the hotel swimming pool!
Some of our favourite swimming pools in the hotels we have stayed in:
Travel Insurance
Check out why you should take out travel insurance in our Youtube video:
We recommend taking out travel insurance as soon as you book your flights and pay deposits on any cruises, tours or hotels.
Pinterest
Are you on Pinterest? We are at To Travel Too and we have many travel-related boards check us out at Pinterest.  If you enjoyed our article why not pin it to your board.
To Travel Too Travel Shop
Travel smarter and safer with products from our To Travel Too Travel Shop.  If you are looking for the latest luggage, guidebooks or travel accessories we have you covered with over 800 travel products to choose from.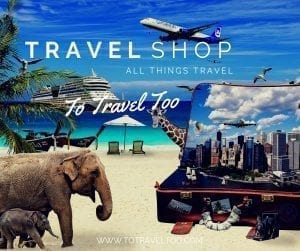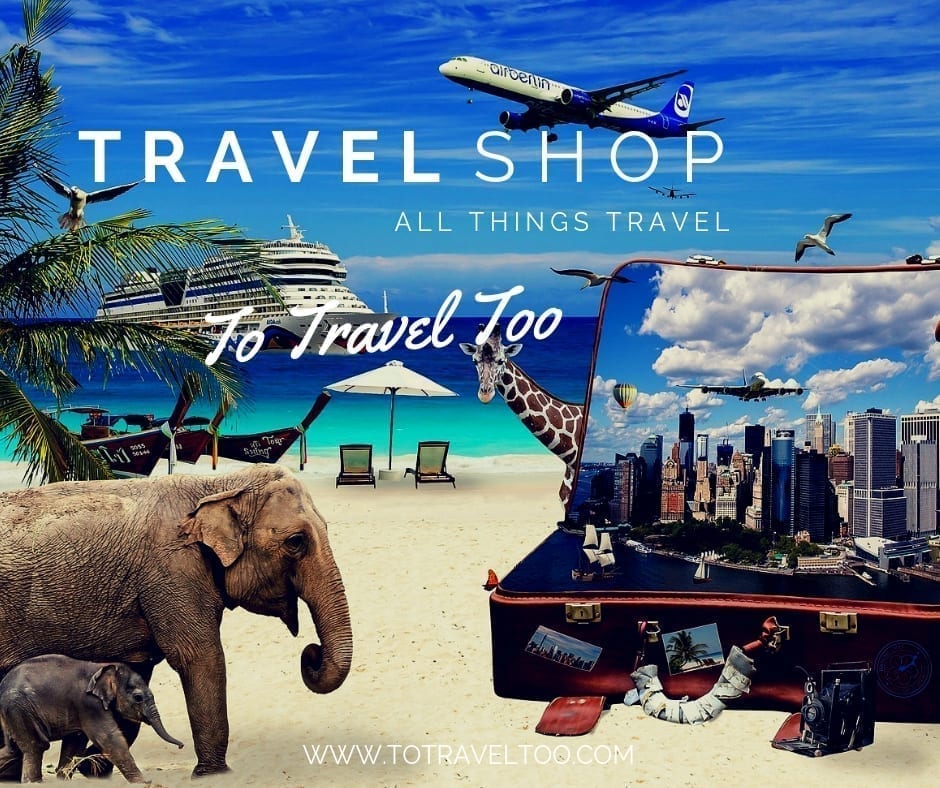 In conclusion, staying fit while travelling may seem challenging, but it is definitely possible with a little planning and determination. By incorporating these tips into our travel routines, we can make health and fitness a priority no matter where we are in the world. Whether it's exploring new cities on foot, trying local cuisines in moderation, or finding creative ways to exercise in limited spaces, there are plenty of opportunities to maintain an active lifestyle while on the go. So let's embrace the adventure of travel while taking care of our bodies and minds along the way. Happy travels!