Are you visiting Bangkok and wondering where to stay? We have been visiting Bangkok for over 30 years and call it our 2nd home in Asia, even though we lived in Singapore for 6 years.  Bangkok is our regular stopover on the way to Europe or the Middle East.  We have spent months at a time living in Bangkok, we just love the vibrant way of life, the local Thai cuisine and the people. There are many reasons to visit Bangkok.
Bangkok is known as the City of Angels. Do you have a Thailand Bucket List? Bangkok is a great base to start your travels around Thailand from.
Bangkok is also a very popular medical destination. We attend dental appointments in Bangkok.  We have found excellent dentists in the Sukhumvit area and their prices are 1/3 of what we are charged in Australia and their care is second to none.
As we continue to use Bangkok as our hub we will stay at different properties each time and will add them to this article, we recommend that you bookmark this article for future reference.
This post may contain affiliate links. Please see our disclosure for more information
We get asked a lot of questions from our community about where to stay in Bangkok.
Where is the best area to stay in Bangkok?
The Sukhumvit area of Bangkok is the best area to stay in. You have easy access to the BTS network, it has a range of hotels to suit all budgets.  The area has the best shopping, restaurants and bars.
Where is the best area to stay in Bangkok with family?
For family stays in Bangkok we recommend the Sukhumvit area.  There are plenty of hotels available in Bangkok with swimming pools.
What is the best area to stay in Bangkok for tourists?
The top tourist areas in Bangkok are Sukhumvit, Khao San, Chinatown, Silom, Siam, Bangkok Riverside and Pratunam.
Where to stay in Bangkok for first-timers?
Sukhumvit is the best area for first-timers. It is easy to walk around, with plenty of restaurants, bars and shopping and close to the BTS.
Which is the backpackers' area in Bangkok?
Khao San Road is backpacker's heaven.  This is the place to find all the best hostels and mid-range priced hotels. It is also a party neighbourhood and you will find lots of happy hour bars. When booking accommodation here try and find one that is located down a side street as accommodation right on Khao San Road will be very noisy and very busy.
What is the best area to stay in Bangkok for sightseeing?
Sukhumvit is the best area to stay for sightseeing. It is also one of the areas that if you have booked a tour eg. Maeklong Railway Market and Damnoen Saduk Floating Market they pick you up from the Sukhumvit hotels. However, to visit the main tourist attractions in Bangkok you will need to take the BTS or other forms of transport. It is a good area to base yourself though.
Where to stay in Bangkok for nightlife?
Sukhumvit is one of the best areas for nightlife, especially Soi 11. You can reach Soi 11 from the Nana BTS. So many choices for you for cocktail bars, nightclubs and restaurants.
Silom is also a party area, especially around Soi 4 and 5.  Silom also has the famous Patpong market.
What is the best area to stay in Bangkok for shopping?
There are many shopping malls in Bangkok that you may just get 'shopped out'.
Sukhumvit area shopping malls include: EmQuartier, Emporium, Central Chitlom, Terminal 21
The Siam area is also a great area for shopping. Malls that can be found there are: Central World, Siam Paragon, Siam Centre, MBK and Siam Discovery.
A new shopping experience has recently opened in Bangkok – Icon Siam. You can reach it by taking the BTS to Saphin Taksin Pier and take exit 2.  There are signs to take you to the free shuttle boat to Icon Siam on the other side of the Chao Phraya River.
What is the best area to stay in Bangkok for couples?
Sukhumvit is the best area to stay in Bangkok for couples. There is a good range of 4 – 5 star hotels, restaurants and bars.
The Bangkok Riverside is another area for couples. There are a range of 5-star hotels here such as the Millenium Hilton Bangkok, the Shangri-la, and the Royal Orchid Sheraton Hotel and Towers to name just a few.
Is it easy to get around Bangkok?
Bangkok has the BTS Skytrain, Metro, buses, ferries, taxis, tuk-tuks and Grab ride share.  We always get a taxi from the airport, just make sure it is metered. We also use Grab but Bangkok's traffic is a nightmare, sometimes we find it quicker to use the BTS.
Hotels To Stay in Bangkok
| Name of Accommodation | Area | Star | From Price THB | Book Here |
| --- | --- | --- | --- | --- |
| Sleepbox22 | Sukhumvit 22 Klong Toei | 2 star. 8.3 rating | From THB 918 per night | Book here |
| Baan Mek Mok | Soi Sukhumvit 64 Phra Khanong | 3 star. 8.7 rating | From THB 625 per night | Book here |
| Arize Hotel | 8/8 Sukhumvit 26 klong Toei | 4 star 7.4 rating | From THB 1700 per night | Book here |
| Amora Neolux Hotel | Soi Sukhumvit 31 klong Toei | 4 star. 8.2 rating | From THB 1600 per night | Book here |
| Mercure Bangkok Sukhumvit 24 | Soi Sukhumvit 24 Klong Toei | 4 star. 8.5 rating | From THB 3300 per night | Book here |
| Cannalis BKK Airport Hotel | Soi 13 Lat Krangbang Road Krang Bang BKK Airport | 4 star. 8.2 rating | From THB1700 per night | Book here |
| Pullman Bangkok King Power | 8/2 Rangnam Road Thanon Phayathai Ratchathewi | 5 star. 8.8 rating | From THB 4000 per night | Book here |
| Pullman Bangkok G Hotel | 188 Silom Road Bang Rak | 5 star. 7.8 rating | From THB 3100 per night | Book here |
| Sofitel Bangkok Sukhumvit | 189 Sukhumvit Road Soi 13 Klong Toei | 5 star. 8.6 rating | From THB 8000 per night | Book here |
Bangkok 2 Star Hotels
Sleepbox 22
Address: 404 Soi Sainamthip 3, Sukhumvit 22, Klongtoey, Khlong Toei, 10110 Bangkok,
For a funky good value accommodation for those on a budget, Sleepbox 22 ticks the boxes.  We have stayed here twice now. Sleepbox 22 is more like a hostel than a small hotel.  It is located in a quiet back street within a ten-minute walk to the BTS Phrom Pong. The accommodation is made out of containers, hence, smaller than your average hotel room size.
A mini breakfast is available (think basic) and there is a shared kitchen with an electric kettle, microwave, fridge and kitchen utensils.
The wifi is stronger in the shared common room on the 2nd floor.
Latest review: The staff were really friendly and very helpful when I needed something printed. The rooms are comfortable and quieter than expected. It is a nice location as everything is walkable, we got to the BTS and Terminal 21 with ease.
Book here for Sleepbox 22 Sukhumvit
Bangkok 3-Star Hotels
Baan Mek Mok
Address: 306 Soi Sukhumvit 64 Bang Chak Phra Khanong
As we were staying long term in Bangkok we needed accommodation that was affordable for our duration and close to Sukhumvit. They provide a kettle with complimentary tea and coffee, a fridge and a microwave.  We also needed desk space for working and had free wi-fi.  The room size is 26m.  There is also a fitness centre.
For basic clean accommodation at a good price, Baan Mek Mok ticked all our boxes. Some hotel websites state it is 4 star, we state it really is 3 star.
Latest review: Baan Mek Mok is great value for money, we decided to extend our stay here a further three days. They cleaned our room after the 3rd day and restocked our supplies. They arrange the apartments in a way that I never heard any tenants adjacent to our rooms so it was very quiet. The only downside is the lack of chairs, cutlery and hanging space for clothes on the balcony. The units has sufficient space for these additional items, so may be something to consider for the future. All in all it far outperformed our previous place in both quality and value.
Book here for Baan Mek Mok
Bangkok 4-Star Hotels
Arize Hotel
Address: 8/8 Sukhumvit 26 Klong Toei
We have stayed at the Arize Hotel many times over the years. We loved the location close to Phrom Pong BTS and Em Quartier and The Emporium Shopping Malls. You can walk to Terminal 21 in about 20-25 minutes.
The accommodation was very comfortable. We loved coming back and enjoying the swimming pool after a day of sightseeing.
Latest guest review: Good sized room, clean enough, modern enough, close to everything, 7/11 across the street, nice views from the room window
Book here for the Arize Hotel
Amora Neoluxe Hotel
Address: 6 Sukhumvit Klong TonNua Wattana Bangkok
The location in Sukhumvit is within an easy 10-minute walk to the Phrom Pong BTS, Em Quartier and The Emporium Mall.
We loved the decor of the rooms, the swimming pool, the gym and the free wi-fi.
Guest review: Excellent hotel. So I booked a standard room. For the location it is a reasonable price and the room was of a good standard. Nice roof top pool mid sized and a small gym with machines and free weights. Breakfast was good buffet style with choices. I liked this place because the staff were friendly and helpful and flexible to some negotiation So I had a very small issue with my room which in the bathroom. Just a missed cleaning thing in the bath. Mentioned casually at reception and they made an effort without me asking to switch rooms and upgrade me for the inconvenience. That's good hospitality. I also request a late checkout and with a reduced extra charge they accommodated this also.
Book here for the Amora Neoluxe Hotel
Mercure Bangkok Sukhumvit 24
Address: 5/1 Sukhumvit 24 Klong Tan Klong Toei
I stayed here as a solo traveller and loved the location. The closest of all our hotel stays to Phrom Pong BTS and just minutes from Em Quartier and The Emporium Shopping Malls.
Great interior design and comfortable bed with all the facilities for a great stay in Bangkok. The swimming pool and rooftop bar Vue is second to none with stunning views over Bangkok. There is a gym as well.
There is a convenience store 7/11 on the ground floor beside the entrance.
You can read our full review of the Mercure Bangkok Sukhumvit 24.
Latest guest review: Mercure Sukhumvit is located in a central area with good transport nearby such as the Skytrain. The room was really comfortable with a cool city view. Breakfast is excellent with a lot of variety. The pool was also very nice!
Book here for the Mercure Bangkok Sukhumvit 24
Bangkok Airport Hotels
Canalis Suvarnabhumi Airport Hotel
Address: 1599/1 Lat Kranbang So1 13 Lat Kranbang Road, Lat Krabang
We have found a gem of a hotel which is well priced and within 10 minutes  (5 km) from BKK Airport.  We arrived around 8 pm at Bangkok Airport and had to be at the airport the next morning at 5.30 am. As we were arriving late we organised a hotel transfer from the airport to the hotel.  The instructions were clear and our driver was waiting for us, it was well-worth the money. The next morning we asked reception to book us a taxi and it arrived within 5 minutes of booking.
There are quite a few accommodation blocks, a swimming pool, a gym and an on-site restaurant. There is plenty of parking on site.  The rooms were spacious, the bed was very comfortable and had everything we needed for a short stay. It is a good 4 star hotel if you need to be close to the airport.
There are restaurants and bars close to the hotel.
Guest review: Great location for the airport, took 7 mins by van, lots of places to eat nearby, clean & tidy room
Book here for the Canalis Hotel BKK Airport
Bangkok 5-star Hotels
Pullman Bangkok King Power
Address: 8/2 Rangnam Road Thanon Phayathai Ratchathewi
We were a little out of our comfort zone staying in this part of Bangkok but enjoyed our stay and the surrounding area.  Chatuchak Market BTS Station Mo Chit takes about 8-10 minutes from the Victory Monument BTS.
The Bangkok King Power is located within an easy walk to the Victory Monument BTS station and Phayathai Airport Rail Link.
Luxury accommodation at its best. The room was large, comfortable and had all that we needed for our stay.
So many dining options to choose from and the buffet breakfast is excellent.
You must try their Spa, they have some excellent spa and massage treatments. They have an outdoor large swimming pool and fitness centre.  King Power Duty-Free is close by.
You can read our review of the Bangkok King Power here.
Guest review: Overall our stay was comfortable. First of all, the staff at the check-in counter is very friendly, she freely upgraded our room to a suite and it's super! I like the room very much because it's huge and clean. Feel very comfortable and night stay in here. The location is good, about a 10-15mins walk to BTS Victory Monument. Surround area has  7-11 stores, if you are hungry at midnight can buy your food there. We also try the Hotel Seafood Buffet, and it's a really good experience to have a seafood buffet like Alaska King Crab, Oyster and many many others. You can get 40% off this buffet dinner if u stay there (1350 baht). Last, it's really nice stay in Pullman and it's my first 5-star hotel experience in here Bangkok. Definitely will come back again next time
Book here for the Bangkok King Power Hotel
Pullman G Bangkok
Address: 188 Silom Road, BangRak, Bang Rak
Our stay for 4 nights was in the G Club Room with lounge access. At first, we had booked one of the very ultra-white modern bedrooms and after checking in and seeing the room we decided against staying there as we found it too white and a little clinical.  We are older travellers and prefer to have more of the traditional decor.  The white rooms are very popular with younger travellers.
The staff at the G Club were very happy to move us to one of the traditional decor rooms.  The Pullman G are renovating floors and we understand that the new decor is something quite special and unique.  We can't wait to see them.
Breakfast was a choice of either at the G Club or downstairs with a larger buffet breakfast at Mistral.  We chose Mistral, it can be quite busy around 8 to 9 but the food was excellent with loads of choices.
We enjoyed afternoon tea and evening cocktails and canapes at the G club lounge, although there could be a few more options for vegetarians.  The views are excellent, especially at sunset from the lounge. The staff are excellent. We would recommend getting there as the restaurant opens so that you can take advantage of the tables on the balcony for the views.
The swimming pool is outdoor but a bit on the small size for a large hotel.  The gym is located close by.
Our highlight was spending two nights dining at the French restaurant and bar – Scarlett on the 37th floor, a Michelin-recommended restaurant.
We suggest heading there for sunset and enjoying their excellent range of cocktails, wines and beers. It is very trendy and a firm favourite with locals and travellers. The French-inspired menu is innovative with options for vegetarians and a must to try is their cheese board with the best range of French cheeses in Bangkok.
When we first walked in the decor reminded us of Mad Cow at the Pullman Saigon Centre in Vietnam. After chatting with management we found out that both restaurants belonged to the same group. We will return when next in Bangkok.
If you are craving hamburgers head to the ground floor of the Pullman Bangkok G and enjoy the best burgers in town at 25 Degrees Burgers.
The closest BTS is Chongnonsri about a 5-minute walk. MBK Shopping Centre and Jim Thompson House can be easily reached by the BTS.
The staff are excellent 24/7.  We had ordered a Grab to take us to BKK airport at 4.30 am. For some reason, the driver turned up at a different location but the staff managed to sort this out for us and we made it to the airport in time.
Guest review: The room is simple and well-decorated. Wonderful and welcoming smell at the reception. Nice and comfortable bathroom. Breakfast with a wide variety and good quality products. The staff is nice and efficient. Perfect location for visiting the Silom area and main monuments.
Book here for Pullman G Bangkok
Sofitel Sukhumvit Bangkok
Address: 189 Sukhumvit Road Soi 13 Klong Toei
We booked a two-night stay at the Club Millesime (Executive Club Lounge) to just enjoy the facilities and to chill out before starting a busy three-week travelling around Thailand.
We have reviewed the Sofitel Bangkok Sukhumvit.
Our room was large and comfortable with views over Bangkok from the two floor-to-ceiling windows. The bathroom was large and we loved the Balmain toiletries. All that we needed for our stay was provided.
The Sofitel is in our favourite area of Sukhumvit and as we did not need to go out and sightsee we spent most of the day enjoying their 9th-floor outdoor swimming pool. The service was excellent from the pool staff, chilled water on arriving with a towel and a fruit smoothie an hour later. There are plenty of sun lounges and the pool bar offered a good range of drinks and snacks.
The fitness centre and spa is also located on the 9th floor.
The Sofitel was undergoing some renovations whilst we were there but we did not hear any noise.  It would be good to return after the renovations to experience the changes.
The Club Millesime lounge for afternoon tea and evening cocktails and canapes was excellent. Such a great range of food was available – Asian and Western choices and  delicious French pastries and cakes.  The freshly baked bread was divine.
The Club lounge offered a good range of wine, cocktails and beers.
Breakfast was either in the Club lounge or a full buffet breakfast at Belga, which we can recommend.  So many choices are available – Western and Asian hot dishes, a large range of pastries, fruits and cereals.  We chose to sit outside and enjoyed the views.
It was a shame that we only stayed for two nights. From check-in to checkout all the staff were welcoming and helpful.
Guest review: The room was out of this world, huge with a full bathroom, seating, and office area. The bed was very comfortable. Breakfast had a huge variety and was delicious. It is located in a great area, and the hotel has a walkway straight to the Skytrain.
Book here for the Sofitel Bangkok Sukhumvit
If you enjoy staying in the Sofitel brand of hotels you can read our review here of the Sofitel Angkor Phokeethra Siem Reap.
Popular tour in Bangkok is the Damnoen Saduak Floating Market and Maeklong Railway Market Tour. You can read our review here.
For more things to do and see in Bangkok, you can read our reasons to visit Bangkok here.
General Travel Information for Bangkok
Bangkok Airport Transfers
Bangkok Suvarnabhumi Airport is the major international airport for Bangkok. It is located 31.5 km from the city centre.
There are several ways to get the BKK airport to the city centre.
Bangkok's Don Mueang Airport is located at 25 km North of downtown Bangkok.
There are transfers available from Don Mueang Airport to the city.
Flights to Bangkok 
Bangkok is an international Asian hub for flights from all around the world. Click here for the latest deals.
There are budget carriers around South East Asia. Air Asia has flights to Bangkok, you can check their latest deals here.
Visas for Bangkok
Check below if you require a visa for Bangkok.
Bus Travel Around S E Asia
We use 12goasia for our bus and land transport around South East Asia.
Travel Insurance
We recommend taking out travel insurance as soon as you book your flights and pay deposits on any cruises, tours or hotels. Travel insurance offers protection when things go wrong before or during your travels, that is why we highly recommend that you take out travel insurance.
To Travel Too Travel Shop
Travel smarter and safer with products from our To Travel Too Travel Shop.  If you are looking for the latest luggage, guidebooks or travel accessories we have you covered with over 800 travel products to choose from.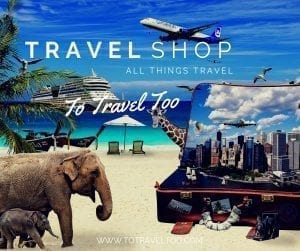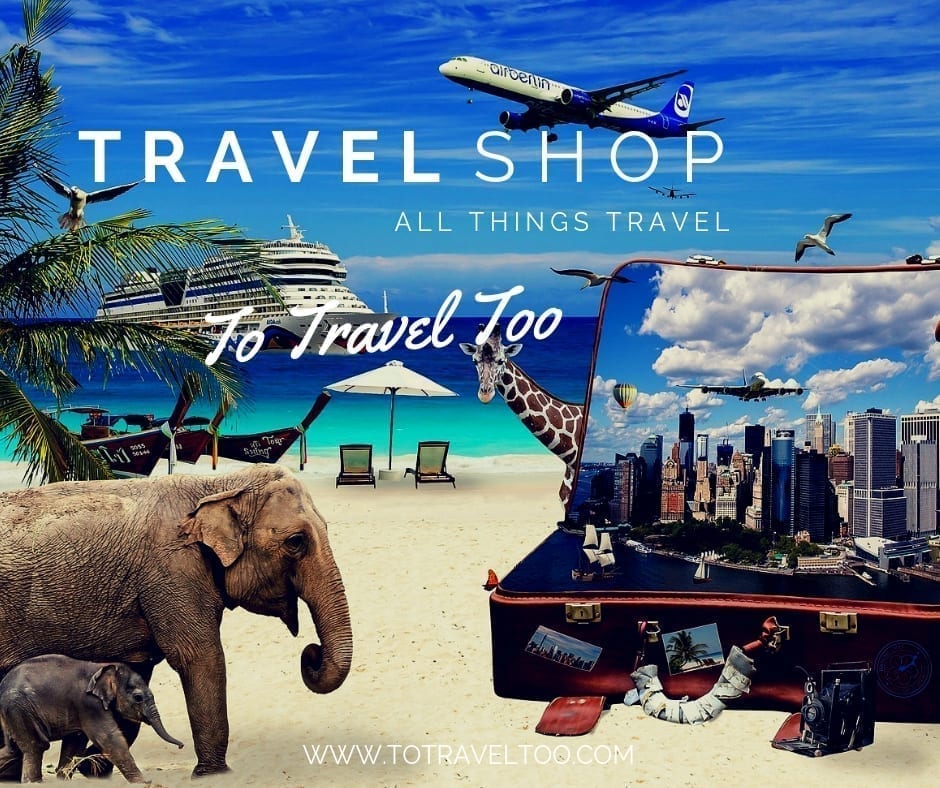 Pinterest
Are you on Pinterest? We are at To Travel Too and we have many travel-related boards check us out at Pinterest.  If you enjoyed our article why not pin it to your board and read it later?