If you are visiting Bangkok, a highlight that you should not miss, is a visit to two of Bangkok's most famous markets – Damnoen Saduak Floating Market and the unique Maeklong Railway Market.
This is my review of the Damnoen Saduak and Maeklong Market Tour from Bangkok.
I highly recommend booking a tour, it takes the hassle out of travelling on public transport which would be difficult to navigate to both sites or hiring a private driver for the day. Insurance is included with the tour.
Our guide Victor knew all the ins and outs, where to stand for the train journey at Ban Kalong Station and where to stand at the Railway Market to experience the oncoming train.  Victor also recommended one of the best places to have lunch at the Damnoen Saduak Floating Market.  Traffic is also heavy in and out of Bangkok so it is also worth having an organised tour and a driver who knows the roads well.
Check out our Youtube Video here of the tour:
This post may contain affiliate links. Please see our disclosure for more information. As an Amazon Associate, we earn from qualifying purchases (if applicable). 
You can check availability here:
Related Reading: Reasons to Visit Bangkok
Best Vegetarian Restaurants in Bangkok
Review of the Damnoen Saduak Floating Market and Maeklong Railway Market
Map of Maeklong Railway Market
1st Stop: Ban Kalong and Maeklong Railway Market
I was staying at the Mercure Bangkok Sukhumvit Soi 24 and an option of the tour is to be picked up from your hotel in certain areas of Bangkok. Luckily Soi 24 was included in this hotel pick-up for this tour. I was the first of 12 to be picked up at 7.45 in the morning.
Read my review here of the Mercure Bangkok Sukhumvit 24
We made good time leaving Bangkok for the 1-hour journey west of Bangkok to Ban Kalong Station which enabled us to have a coffee and a restroom break 15 minutes from the station.
Ban Kalong Station was our boarding point for the 30-minute train journey stopping along the way at 6 small stations.
Opposite Ban Kalong Train Station is the sea salt flats.  Sea salt is produced here 7 months of the year from November for 7 months and stops for 5 months due to the monsoons.  The Pacific Ocean is only 7 km away.  Sea salt is produced here for cooking and spa treatments.  There are small packets of toothpaste made from sea salt that can be purchased at the site.
There is a photo opportunity across the road at the station in front of the station sign or standing on the tracks.
Travel tip for the train journey: I recommend not taking a photo of the train coming into the station but try and be one of the first on board to get a window seat.  It does not matter what side of the carriage you sit but just ensure you get a window seat.
The 30-minute train journey is scenic with sea salt flats, small lakes, local Thai homes and architecture, and the small stations we stop at.
As you come into Maeklong Railway Market there are good photo opportunities from the train windows down onto the crowd and the different market stalls.
We disembarked and Victor led us through the markets to another location where we could take videos and photos of the train coming through the market. You will hear the train's fog horn as it approaches. There are only minutes for the local market stalls to remove their awnings and take their products off the train tracks.  Tourists must stay behind the red line as the train passes within centimetres of you. I experienced a similar journey in Hanoi at Train Street where cafes were placed on the tracks, this has now been closed due to the danger.
It is exciting to see the train's journey through the market and how close you actually are. Within seconds of the train passing the market stalls have placed their awnings out and their products are back on the tracks.
2nd Stop – Damnoen Saduak Floating Market
It is only a 20-minute drive to the Damnoen Saduak Floating Market. The market is about 100 km southwest of Bangkok in Ratchaburi.
On arrival, two canal boats have been booked for us to experience a 30-minute journey floating through the canals. There are opportunities along the way to purchase fruit, local Thai cuisine, or coconut ice cream from the vendors in their boats or to stop alongside the market stalls and purchase souvenirs.
The canals or klongs as they are known were built for farmers to sell their products. Damnoen Saduak is one of the longest canals measuring 32 km in length with 200 branches running off it.  It is the straightest and longest canal in Thailand. Bangkok was known as the Venice of the East by early travellers.
"The canal was built on the royal initiative as King Rama IV of Thailand wanted to link the Mae Klong River with Chinese river ways to support transportation and trade. It took over 2 years to dig, and was eventually finished under the reign of his successor King Rama V. " source Amazing Thailand.
After our 30-minute journey, we had lunch beside the canal.  Victor mentioned that Pad Thai was a favourite here and many took his advice and agreed. I enjoyed a spicy Panang Curry.
The journey back to Bangkok took 2 hours and we were dropped off at the MBK Centre which enabled me to take the BTS from National Stadium back to Phrom Phong BTS station.
Alternative Transport Options to Maeklong Railway Market and Damnoen Saduak Floating Market
How to get to  Maeklong Railway Market from Bangkok
 Take the BTS Silom Line to Bang Wa Bts
 Take Exit 1
 Take taxi to Bangkok Southern Bus Terminal (Sai Tai Mai)
 Take a minivan to Maeklong that departs every 40 minutes
 Journey time 90 minutes
 Cost: Approx THB 70
Opening times for Maeklong Railway Market: Open 7 days from 0620 1740
Maeklong Train Arrival Times: 0830, 1110, 1430, 1740
Maeklong Train Departure Times: 0620, 0900, 1130, 1530
How to get to Damnoen Saduak Floating Market from Bangkok
 Take the BTS Silom Line to Bang Wa BTS
 Exit 1 and take taxi to Bangkok Southern Bus Terminal (Sai Tai Mai)
 Take #78 bus to Damnoen Saduak from 6am every 40 minutes
 Take a taxi 1 km to Damnoen Saduak
 Journey time 2 hours
 Approx cost THB50 – 70
Cost of floating market boat THB800 per person or THB1500 per boat
Opening times: 0700 hours to 1600 hours
Conclusion:
Damnoen Saduak Market and the Maeklong Railway Market is one of the popular tours offered by Get Your Guide and their local tour operator Big Country Experience.  The price point of AUD44 for nearly 8 hours of the tour is attractive for travellers. The experience of visiting the floating market and riding the train to Maeklong Railway Market is definitely a highlight of visiting Bangkok.  I have visited Bangkok over 20 times now and had not taken this tour and I am so glad I did it this time.
Check availability here
Related reading: Luxury Hotel Review – Sofitel Sukhumvit Bangkok
Mercure Bangkok Sukhumvit Review
At least 6 reasons to visit Bangkok
Getting Around Bangkok
Checking on the latest flight deals – check out Skyscanner who we use all the time for our flights around the world.
Airport Transfers into Bangkok are available from:
Bangkok Suvarnabhumi Airport to your hotel – for more information click here
Don Mueang Airport to your hotel – for more information click here
Sightseeing around Bangkok with the Hop on Hop off Bus
Experience the freedom of crafting your own itinerary with an unlimited hop-on hop-off bus pass
Hop aboard at any of the 16 stops to see Bangkok's popular markets and temples
Select from bus passes valid for 24, 48 or 72 hours
Get unobstructed views of the city from open-air seats or shelter inside if you prefer
Benefit from a GPS audio guide offered in 7 languages with free earphones
Bus Travel Around Thailand
We use 12goAsia for all our land transport bookings ie bus, ferry and train tickets.
Do you need a visa for Thailand? Check here.
Travel Insurance – Have you taken it out yet?
We always recommend taking out travel insurance.  We quit our corporate jobs back in 2013 and we have been travelling every since.  During our journeys we have had to claim three times – once for stolen passports and credit cards and twice for medical. We have used the following Safetywing Insurance and can recommend them.
To Travel Too Travel Shop
We have put together a range of travel products from the latest travel luggage, guide books, travel clothes, first aid kits and travel accessories in our Travel Shop. Check it out here.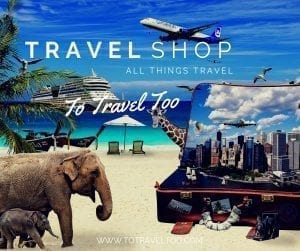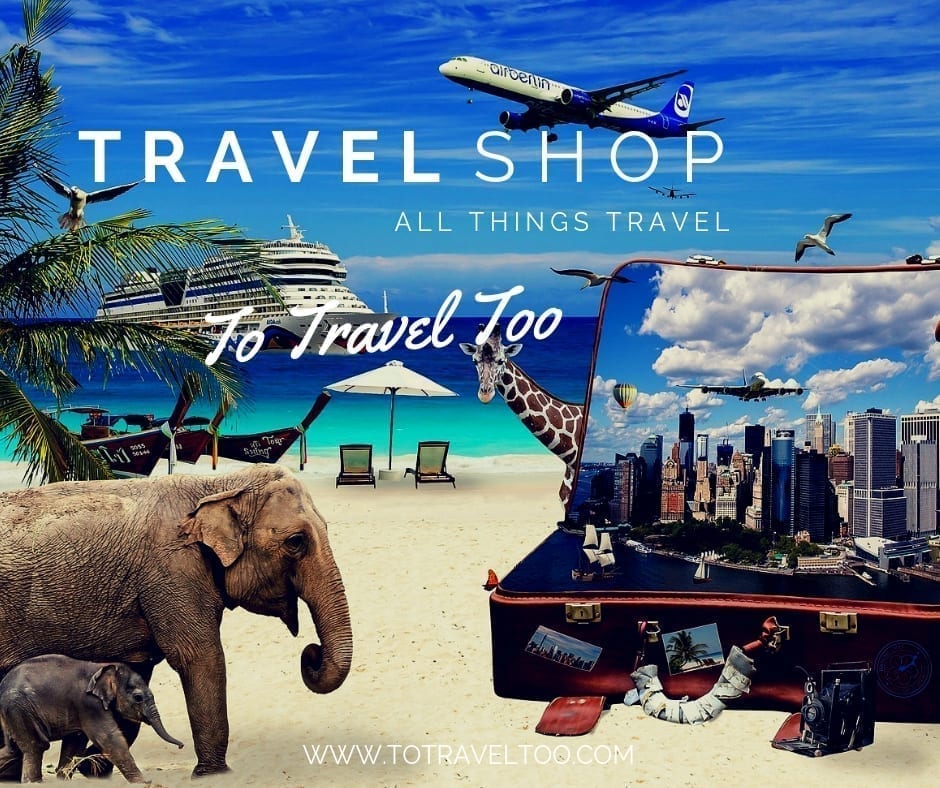 Pinterest
You can now save our article to your Pinterest Boards. Please subscribe also to our many Pinterest boards here.