Are you planning a visit to Rome? We have put together tips for going to Rome so that you can plan your adventures.
Rome's history and beauty make it one of the most popular European tourist destinations. You could make many visits to Rome over the course of your lifetime and experience only a fraction of what the city has to offer.
If you want to get off the beaten path and enjoy wandering down narrow cobblestoned streets we would recommend exploring Trastevere, Rome's coolest neighbourhood.
Choosing what you want to do, where you want to eat, what to do in Rome at night and the perfect place to stay is as exciting, if slightly overwhelming, an adventure in vacation planning. Ultimately, you get to see Rome exactly as you want to. Create a memorable and meaningful visit to Rome which is an amazing city destination.
One of our top Rome Italy travel tips is to take the Rome hop on hop off bus to get to know the city better.
See Rome with a hop on hop off 24/48 or 72 hour pass here
What makes Rome such a special European city?
Ancient history: Be surrounded by ancient history everywhere you go in Rome.
Marvel at their inventions and formidable achievements, for the Roman civilisation, was one of the world's greatest and left a significant impact on today's architecture, engineering, and politics.
Beautiful art: There are beautiful examples of art and culture everywhere in Rome. Remember to look up at paintings and sculptures as well as those obviously insight.
Our Top Rome Advice for Breakfast or Lunch
Rome is a gorgeous place to simply walk and observe, but first start the day by sitting in Café Café, on the Via Dei Santi Quattro 44, right near the Colosseum and wonder at your surroundings. This little spot is typically a lunch destination, so try a pastry and some delicious Italian espresso for breakfast.
Roscioli Caffè Pasticceria is another delicious coffee spot where you can get delectable pastries, too. The selection of morning pastries is great, especially the danishes and the croissants. It's quite near Campo dei Fiori, a great morning walking spot featuring gorgeous architecture.
Address: Piazza Benedetto Cairoli 16
What makes Rome amazing?
The wonders of ancient Rome are right in the heart of the city. The Roman Forum of temples, arches. and basilicas was formerly the ceremonial, political, social, and business centre of ancient Rome. And just a stone's throw away is the spectacular gladiatorial amphitheatre, the Colosseum.
You cannot visit Rome without seeing the Colosseum. Because people queue up every day to see this famous landmark, it is best to pre-book your tickets online. The ticket will get you into the Colosseum, the Roman Forum, and the Palatine Hill, though the three sites have different entrances.
Consider taking a guided tour of the Colosseum to see parts that aren't open to the general public. Or, simply enjoy walking around the Colosseum yourself, before heading to the Forum and the Hill. Either way, this will be a spectacular morning.
Check availability here for a guided Colosseum Tour
After all that walking and exploring, you're certain to be hungry from your morning adventures.  Find your way to Via Dei Fori Imperiali, which will put you near several delicious lunch spots.
Angelino "ai Fori" dal 1947 is a little pizza and Mediterranean spot where you can sit and watch people go by.
If you want to save money, 100 Montaditos Colosseo is a bit like an American fast food restaurant (but with better food). The menu is inexpensive, and you can find light options if you plan to do more walking in the afternoon.
One of the beautiful things about Rome? Many of the attractions are very near to each other. So, in your early afternoon wanderings, you can hit the Piazza Navona and the Pantheon, which is about a five-minute walk.
Start with the Piazza Navona. This square is the anchor of Rome's historical centre, and it boasts gorgeous architecture and popular attractions like the Fountain of the Four Rivers. If you want to hit a museum while in Rome, visit the Museo di Roma, which has a collection specifically devoted to Rome. Next, head to the Pantheon, the gorgeous former temple that has stood the test of time for almost 1,000 years.
One more thing while in the area, walk to the Basilica di Santa Maria Sopra Minerva, located a block away from the Pantheon. This is a hidden wonder because the basilica looks pretty ordinary from the outside. Inside, however, you'll be treated to vaulted ceilings and marble statues.
Shopping and Dining Near the Trevi Fountain
No trip to Rome is complete without a visit to the famous Trevi Fountain, the largest Baroque fountain in the city. It is also a belief that if one throws a coin into the fountain, one is ensured a return to Rome.
The Trevi Fountain is undeniably the most popular free spot to visit in Rome. The fountain depicts Neptune in gorgeous detail, and though it was built in the 18th century, it has been extensively restored to display its true beauty.
Near the Trevi Fountain is tons of shopping, which is why you should make this your late afternoon shop. Head here around 3 p.m., take some photos of the fountain, then head into boutiques before finding a dinner spot. The neighbourhood around the Trevi Fountain has tons of restaurants and nightlife, too, so you can spend the rest of your evening here if you choose.
Delight in Traditional Roman Cuisine in Rome
Dine near the Trevi Fountain at a family-owned and operated traditional Italian restaurant. Surprisingly, many restaurants near the fountain lack that annoying touristy atmosphere.
Ristorante Sora Lucia is inexpensive, offers delicious antipasti and pasta dishes, and has tons of wine, which you can order by the carafe. The only thing missing is outdoor seating, but after being outdoors all day, dinner inside isn't the worst thing.
Address: Via Rasella 138 Rome
Trattoria Della Stampa is slightly less likely to be packed full of locals than many food destinations near the fountain, which is just one reason you should eat dinner here. Dinner is simple but delicious, and you're very likely to be waited on by a member of the family who owns the restaurant. No matter what else is on the menu, you'll discover a few great pasta dishes.
Address: Via Dei Maroniti 32 Rome
Drinks, Music, and Nightlife in Rome
Your Rome adventure needs not only to focus on the historical attractions this ancient city has to offer. Make your late evening all about having some fun. Near your dinner destination, you'll discover several bars and clubs where you can get a delicious drink and listen to some music.
Trevi Club by Micca is your destination if you want to go dancing. They play all kinds of music, from classic hits to modern. Sometimes the club has live burlesque shows or speciality nights focusing on music from certain eras.
Address: Via Anassimandro, 15, 00176 Roma
Quinrietta is a little bar and club hidden away in the vicinity of the Trevi Fountain. It has a concert venue, where you can see some fabulous Italian acts play. The Social Bar part of the venue is quieter, typically with some sort of live music, and some serious hipster drinks. This is a fun place to sit down and have a chat before heading back to your hotel.
Moving away from the Trevi Fountain area and heading to Canova Tadolini. This bar used to be a 19th-century sculptor's workshop, and the space is littered with sculptures of all kinds.
The bar owners have recreated the space, bringing in the cluttered, close feel of an artist's workspace while still bringing you a clean drinking environment. You can drink outdoors on the terrace or inside at the bar. The wine and beer lists are extensive, and you can also get tea or espresso.
Address: Via del Babuino, 150/a, 00187 Roma
The Eternal City is packed with many things to see and one of the world's smallest states, The Vatican, is actually in Rome too.
St. Peter's Basilica and St. Peter's Square
The largest of its kind in the world — St. Peter's Basilica — is situated in the smallest state in the world, the Vatican. The centre of the Catholic world, St. Peter's Basilica is the most notable building in Vatican City. Its magnificent dome was designed by Michelangelo.
Situated in front of St. Peter's Basilica is an expansive plaza called St. Peter's Square. Designed by Bernini, St. Peter's Square is bordered on two sides by semicircular colonnades, on top of which are 140 statues portraying popes, martyrs, saints and religious figures.
Approximately half a million people fill up the square during special occasions such as Easter or the election of a new pope.
Check out this guided tour with over 24,000 reviews here
The Vatican Museum is one of the must-see attractions in Rome, notably for the impressive art collection that was amassed by several popes throughout the course of history.
Pre-purchase your skip the line ticket here
Where to Stay in Rome
Hotels in Rome
Stay in luxury while you're in Rome by choosing a five-star spa hotel. Both the Boscolo Exedra Roma, (now known as the Palazzo Naiadi)  and St. Regis Rome are lavish choices where you'll be pampered in comfort. With gorgeous buildings outside and in, amenities like spas and restaurants, and gorgeous rooms, you'll feel like an aristocrat when you choose an upscale hotel in Rome.
You don't have to spend big to find nice accommodation in the city. Modern and casual offerings are available for less than $100 a night, with amenities like Wi-Fi and free breakfast.
Check out Hotel Rome Pisana or Eurostars Roma Aeterna for that perfect blend of comfort and affordability. To truly save when staying in Rome, the budget hotels are your best bet, and they're quite adorable even so.
Piccolo Borgo or Hotel Felice will save you money while offering a cosy spot to sleep every night.
Hostels in Rome
Like many European cities, Rome is full of hostels. Options include dorm-style hostels and private rooms, complete with different amenities at various price points.
Typically, you'll spend between $10 and $30 a night in a hostel in Rome. One of the most popular options is Hostel Mosaic Central, which is located within a short walking distance of central Rome and offers private rooms for under $30.
If you'd like to save more and get a spot in a dorm for less than $20 and still be able to walk everywhere, The Palladini Hostel Rome is a great choice.
Air B&B
Airbnb is the perfect way to experience Rome a little more like an Italian. Rent a room in someone's house, or get an apartment to yourself. Airbnb varies in price the same way hotels do, so you can use them to save money or to get the specific amenities you want.
Airbnb is a fabulous choice for someone who plans to do a lot of cooking to save money instead of dining out. When you're travelling with a larger group, an Airbnb keeps you together instead of splitting you between rooms.
In Summary
Rome is truly a spectacular city. You may have one day, a weekend, or you may have several weeks; either way, the picturesque landscape of this ancient location is open to you.
When travelling in Rome seek out Roman food, visit boutique shops, and experience the attractions that interest you most. Though there are popular tourist destinations, there's no spot you "have" to see over any other, because you'll be pursuing your own desires and experiences.
BIO
Dave is a freelance travel writer, blogger and photographer who has been blogging as the Silverbackpacker since 2008.
Having visited 60+ countries across six continents, Dave's travels focus on cultural immersion, history, discovery and his incredible journeys.
You can follow his travels on Facebook and Instagram
Rome General Travel Information
Our Rome for Tourists advice covers airport transfers, tours, car hire, flights and more to assist you in planning your visit to Rome.
This post may contain affiliate links. Please see our disclosure for more information. As an Amazon Associate, we earn from qualifying purchases (if applicable).
How to get to and from Rome Fiumicino Airport?
You can pre-book a shuttle bus transfer here.
How to get to and from Ciampino Airport?
Pre-book your shuttle tickets here
Would you like a private transfer from either Fiumicino or Ciampino Airport?
How to book the High-speed train from Fiumicino Airport to Roma Termini Station?
You can pre-book your tickets here
An easy way to see Rome over 24/ 48 or 72 hours is by a hop on hop off bus?
Vatican & Rome City Pass with Free Transportation
How to visit Pompeii?
Read our article here on visiting Pompeii.
Would you like to take a food tour of Rome?
Taste the foods and wines of Rome on a 4-hour walking tour of the historic centre from Campo de' Fiori to the Trastevere. Sample the best of Italian cuisine in unique locations and local eateries that produce only the highest quality produce.
For more information click here
A Guided Pantheon Tour
Join a guided tour of the Pantheon and explore the history of the best-preserved monument from Ancient Rome. Founded in 25 BC as a temple to the 12 gods, the building went on to inspire one of the greatest artists of the Renaissance, Raphael. Walk-in through the Corinthian columns brought all the way from Egypt, and step on the ancient original marble floor of the temple. Your guide will let you in on the engineering secrets that made this monument the only one of its size and age to have survived intact from Roman times. Admire the beauty of its proportions as Michelangelo did when he first saw this architectural jewel, and discover the pagan rationale behind them. Learn how the remains of many martyrs were removed from the Christian catacombs and placed in the Pantheon on the orders of Pope Boniface IV In 608. Marvel at the immense dome with a diameter of 43 meters, and its famous oculus that allows natural light to illuminate the beautiful interior.
For more information on this tour click here.
Rome – 24 Hour Hop on Hop off River Cruise
Explore Rome at leisure with a 24-hour ticket to a river boat cruise along the Tiber. Soak up the sights from the boat deck, hopping on and off-on hop-off at stops close to sites such as Piazza Venezia, Piazza Di Spagna, the Castel S. Angelo and more.
Cheap Flight Deals To Rome
We use Skyscanner to book our flights around the world.
Check out the latest deals here.
Car Hire
If you prefer to hire a car to travel around Italy we use Autoeurope throughout Europe – check here for their latest deals.
Bus Travel Around Europe
For the latest schedules and ticket prices click here
Travel Insurance
World Nomads offers simple and flexible travel insurance. Buy at home or while traveling and claim online from anywhere in the world.
More Italian Articles:
To Travel Too Travel Shop
Travel smarter and safer with products from our To Travel Too Travel Shop.  If you are looking for the latest luggage, guidebooks or travel accessories we have you covered with over 800 travel products to choose from.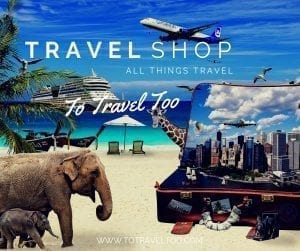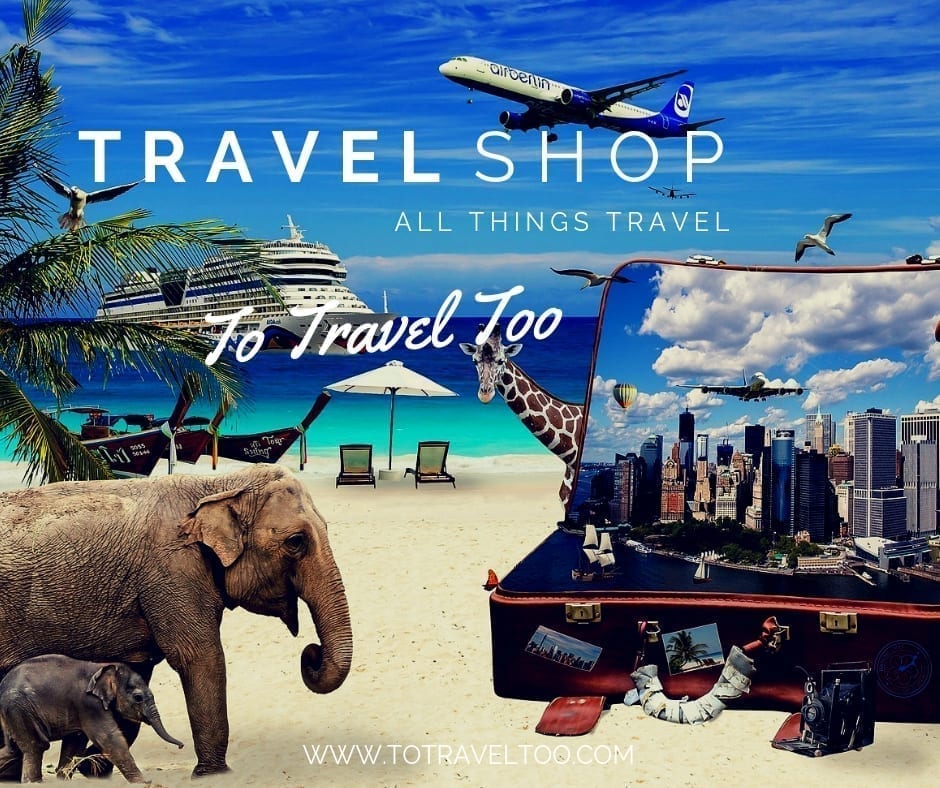 Pinterest
Are you on Pinterest? We are at To Travel Too and we have many travel-related boards check us out at Pinterest.  If you enjoyed our article why not pin it to your board and read it later.
Conclusion
In conclusion, Rome is a city that offers an incredible blend of history, culture, and culinary delights. By following these travel tips, visitors can make the most of their time in this vibrant city. From exploring iconic landmarks to indulging in authentic Italian cuisine, Rome has something to offer every traveller. Remember to plan ahead, be mindful of your belongings, and embrace the local customs to truly immerse yourself in the rich tapestry of Roman life. So pack your bags and get ready for an unforgettable adventure in the Eternal City!