Stockholm's Archipelago, an enchanting maze of over 30,000 islands and islets spread across the Baltic Sea, has lured visitors with its breathtaking natural beauty for centuries. However, beyond its idyllic landscapes and picturesque fishing villages lies a rich military history that has played a pivotal role in shaping the region. From strategic naval bases to ancient fortresses guarding the city's entry points, Stockholm's archipelago stands as a testament to the nation's resilience and strategic significance. In this article, we delve into the fascinating military past of Stockholm's Archipelago, exploring its fortifications, naval battles, and historical events that have left an indelible mark on this mesmerizing coastal wonderland.
A private island, a tour of Stockholm's Archipelago, a visit to Sweden's military fortifications and to a quaint Swedish town and of course not to mention excellent cuisine was how we were going to spend 2 days in Sweden. Who would not be excited to be a part of a group visiting Stockholm's Archipelago and to learn about the Military History of Sweden?
This post may contain affiliate links. Please see my disclosure for more information. As an Amazon Associate, I earn from qualifying purchases (if applicable).
To the local people in Sweden, it would not be unusual to see a group of people standing at #17 Strandvagen Quay in Stockholm waiting for a water taxi to whisk them away to one of the many islands in Stockholm's beautiful archipelago.
What was different about this group standing on the quay, is that the 9 persons plus guide dog Otto were all travel bloggers attending a pre-familiarisation (Pre-Fam) conference trip organised by TBEX (Travel Bloggers Exchange) Visit Stockholm, Visit Sweden and Visit Roslagen.
Our fellow travel bloggers came to Stockholm from Australia, America, the Netherlands, Romania, United Kingdom and Switzerland to experience what Sweden had to offer and to show their readers 'Why Sweden should be or not be on top of your bucket list'.
We were fortunate to be part of this experienced travel group. We believe 'Sweden is Perfect for the Young at Heart Travellers'.  We hope through sharing our experiences that Sweden will resonate with you as much as it did with us and to all you 'baby boomers' out there, we hope Sweden becomes one of your favourite destinations too!
Read our article: Why Stockholm is perfect not just for Baby Boomers
You can't beat Sweden in the Summer Time
It was Sweden's summer holiday time and the archipelago islands were busy with motor yachts, water taxis and large ferries taking families to their gaily painted yellow and red summer houses that lined the shores of the many small islands.
Small yachts were moored out the front, children were running,  playing, climbing trees and swimming in the still icy cold water (Australian standards) whilst the older members of the families were sitting back and enjoying the sunshine.
Very few tourists venture out into Sweden's islands preferring to spend their time in Stockholm, but they are leaving behind an incredible experience and one that is only a matter of a couple of hours travel at the most from the city.
The weather was warm in the low 20s which was perfect for sightseeing and sailing around the islands. The sun sets late around 11 pm and rises early at around 3 am in July, we found it hard to adjust to at first.  The sunsets rate among the best we have seen in our travels.
Climb aboard a classic archipelago ship and cruise the waterways of Stockholm on a 2.5-hour sightseeing tour. Experience the untouched nature of the city's unique archipelago. Book your tour here
In the short time available, we chose the two days one night Stockholm Archipelago and Military Museums Pre-Fam. It was impossible in the time to cover the wide expanse of 30,000 plus islands, however, with literally a forty-five-minute boat ride we would be away from the hustle and bustle of Stockholm and we believed would be taken back in time to embrace the core culture and history of the Swedish people.
Have you ever imagined owning your own Swedish Island?  
Our boat driver, Johan Pederson, turned out to be none other than one of the owners of Nasslingen Island where we were going to spend the night.  A passionate and witty storyteller who shared with us his love for Nasslingen and how he came to be the owner of his private island.
However,  before we enjoyed the delights of his accommodation, restaurant, island walks, sunset, sauna and the peacefulness of Nasslingen we needed to step back in time to find out more about why the archipelago is important in Swedish history.
This area was one of the most important trade sailing routes of the archipelago which led directly to Stockholm city from the Baltic Sea region. The area is known as Roslagen which housed two fortresses that played an important role in defending Sweden from the likes of Russia, Poland, Norway and Denmark over the centuries.
Vaxholm Citadel Stockholm, Sweden
Only an hour's scenic boat ride through the archipelago and its islands, passing by red wooden houses, small uninhabited islands and rolling in the wake from the large ferries we arrived at one of Sweden's most impressive forts – the Vaxholm Citadel located on a small island of the same name.
The Fortress's claim to fame is that it held off a fleet of 3,000 men of the Polish King Sigismund in 1598, an attack by the Danish fleet of 8,000 who were forced to retire and in the summer of 1719 thwarted an attack by the Russians.
Today you can enjoy a private guided tour, visit the Museum and the prisons cells, enjoy the delights of the small cafe or stay overnight in their Bed and Breakfast accommodation.

Pro Tip: Make sure you climb to the top of the Tower, It is only 130 steps, and if Otto the guide dog and his owner completed the climb, you can too, for great views over the archipelago and the nearby town of Vaxholm which can be reached in 5 minutes by boat.
For more information on how to get there, opening hours and available accommodation click here.

Nasslingen Island Sweden
Sightseeing worked up an appetite and we looked forward to the short water taxi ride with Johan to Nasslingen Island for lunch and an afternoon of exploring before settling into dinner, vivid sunsets, saunas and a few hours of darkness.
Our first glimpse of Nasslingen took our breath away – a secluded marina, typical Swedish red /brown wooden buildings and views to die for. We checked into our new hotel room (we were only the 2nd guests to stay in the room) with views over the archipelago and comfortable beds that beckoned us but our stomachs won!  Right choice!
Over a lunch of risotto and asparagus (vegetarian option) and a plate of the day (beef) in 'Svarta Malin' Nasslingen's restaurant, we got to know our fellow bloggers and our host Christine Forsell (Marketing Director of Nasslingen) better. Lunch was served with a cheeky chilled glass of New Zealand Sauvignon Blanc or the local beer.
To help walk off our scrumptious lunch Christine took us on a tour of the sauna and the hot tub down by the jetty, and one of the 30 cabins they have available on the island, all with sea views. The group headed off to explore the 100 acres and the 2.5km walking/run track that lined the 4km of shoreline before heading back to rest or work for a few hours before meeting up for dinner at 6.30 pm.
Fresh produce is the key to the success of their restaurant Svarta Malin (now called Framfickan "Bryggan på Nässlingen) and products are sourced from islands close by.  If in season make sure you taste the wild garlic grown on Nasslingen.
Dinner did not disappoint, but we did not expect three scrumptious courses.  The first course, fresh prawns, wild garlic on local bread, with the main meal of locally baked cod and the dessert to die for.
Nasslingen Island is an island for all travellers, families, solo, couples, mature travellers and backpackers, there is something for all to enjoy.
Siarö Fortress, on Kyrkogårdsön in Sweden
To complement the stronghold of Vaxholm Fortress, Siarö Fortress started construction prior to World War I in December 1916.  Its strategic position in one of the major shipping channels from Finland and its location built into the side of the hill should have thwarted any enemy attack, but due to its slow construction, it was not completed until 1929.  Advancements in military artillery and technology was a major setback for Siarö Fortress and it closed down in 1930.
We had the pleasure of a guide to explain the fortress and its workings as we headed into the cold, dark areas of the hillside fortress that included the sleeping quarters and living quarters, cannon and command centres.
The island has hostel accommodation available, a restaurant where we had a tasty local Swedish lunch and berths for pleasure boats. Accommodation is available from 1st May through to 30th September.  There are even military tents available for up to 10 persons, with great views overlooking the archipelago.
Wira Bruk
If you have a military presence you need artillery and our tour would not be complete without some history of weapons-making.  A quick (very quick transfer by boat with the daredevil driver) and a short bus ride later, we arrived at the pretty village of Wira Bruk with its red wooden cottages beside the River Wiraan. This historic ironworks town made rapiers and swords for the Swedish Military from 1620 right up to the 19th century. Our guide (who lives in one of the pretty houses in the village) explained the history as we wandered around and in and out the old forges.
If you visit Wira Bruk pop into the cafe for Fika (which means in Swedish to 'have coffee' accompanied by a pastry or sandwiches), visit the Museum and the Forge Shop if you have time between taking many photos of the village and the river.
Read More: Why you should Visit Gamla Stan in Stockholm
Why You Should Visit Sweden's Sormland Region
Where to stay in Stockholm
The best hotels in Stockholm are:
Grand Hotel at Sodra Blasieholmshamnen 8 Norrmalm 103 27.
On the waterfront opposite the Royal Palace and Old Town. 1km from Central Station.  Offers guests fine dining and a luxury spa. 5 star luxury at its best in Stockholm.
Guest review:
A great restaurant, a fantastic bar and bar staff. Beautiful rooms. All with cool Swedish understatement in an amazing building. Tops!

Radisson Blu Royal Viking Hotel next to Central Station at Vasagatan 1 Norrmalm offers guests a gym, pool, hot tub, sauna and a cocktail bar on the 9th floor with city views.
Guest review: Great location just next to the central station and the airport train. Stockholm Fisk next door is a great restaurant.

Generator Stockholm at Torsgatan 10 Norrmalm offers guests a hip lounge, restaurant and cafe in funky surroundings.  We stayed here twice during our time in Sweden and can highly recommend it.

More Hotels in Stockholm
For more hotel options in Stockholm:
What to do in Stockholm
If you are looking for a day tour or more things to do in Stockholm we have some recommendations for you:
Flight Deals to Stockholm
Find the cheapest flights with Skyscanner our go-to when researching and booking flights throughout the world.
Travel Insurance
World Nomads offers simple and flexible travel insurance. Buy at home or while traveling and claim online from anywhere in the world.
Pinterest
Are you on Pinterest? We are at To Travel Too and we have many travel-related boards check us out at Pinterest.  If you enjoyed our article why not pin it to your board.
To Travel Too Travel Shop
Travel smarter and safer with products from our To Travel Too Travel Shop.  If you are looking for the latest luggage, guidebooks or travel accessories we have you covered with over 800 travel products to choose from.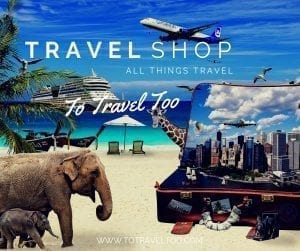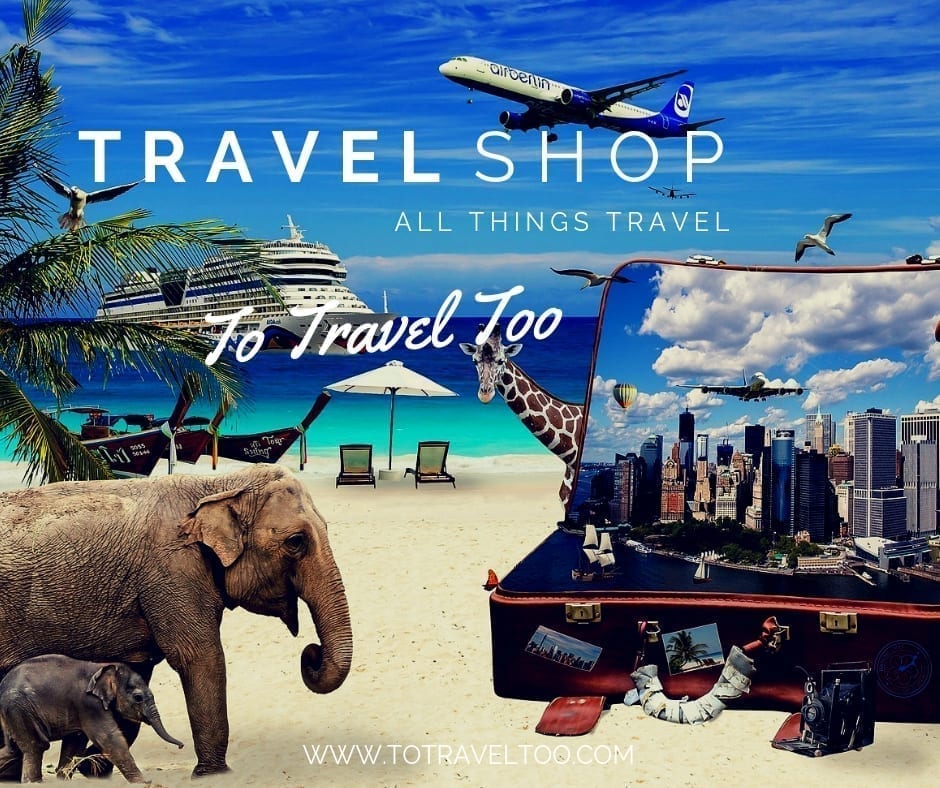 Disclosure:
As part of our visit to TBEX (Travel Blog Exchange) Conference in Stockholm, we were able to participate in familiarisation tours provided and organised by Visit Sweden and Visit Stockholm.  Our accommodation was provided by Nasslingen Island, and we were hosted by Visit Roslagen, Vaxholm Citadel, Siaro Fort and Wira Bruk.  Our opinions as always are our own.
P.S. Just to let you know that Otto the guide dog and fellow blogger Penny had a great time, enjoying the boats, buses, forts and accommodation.
More Resources:
Read some of our group's blog posts on our Pre-Bex Fam Trip.
In conclusion, Stockholm's Archipelago is a hidden gem that offers a unique blend of natural beauty and military history. From its picturesque islands and crystal-clear waters to its well-preserved fortifications and fascinating naval museums, this archipelago truly has something for everyone. Whether you are a nature enthusiast seeking tranquillity or a history buff eager to delve into the region's rich military past, Stockholm's Archipelago will not disappoint. By exploring this remarkable destination, visitors can gain a deeper understanding of Sweden's strategic significance throughout history while indulging in the breathtaking landscapes that make this area so special. With its combination of stunning scenery and captivating historical sites, Stockholm's Archipelago is undoubtedly a must-visit destination for both locals and tourists alike.