Sweden's third largest city often lives in the shadow of the capital Stockholm. However, Malmo has plenty to offer visitors, especially if you only have a couple of days to explore. With interesting architecture, great museums, fantastic food and a laidback vibe, Malmo makes for a perfect quick getaway. Although quite compact, planning your 2 day itinerary in Malmo can be overwhelming. Where do you start? What are the must-sees? Here's my complete 2 day Malmo itinerary to help you make the most of your short trip.
This post may contain affiliate links. Please see our disclosure for more information. As an Amazon Associate, we earn from qualifying purchases (if applicable). 
Your Perfect 2 Day Itinerary Malmo Sweden
Day 1: Discover the Old Town
Morning: Stroll Around Gamla Staden Malmo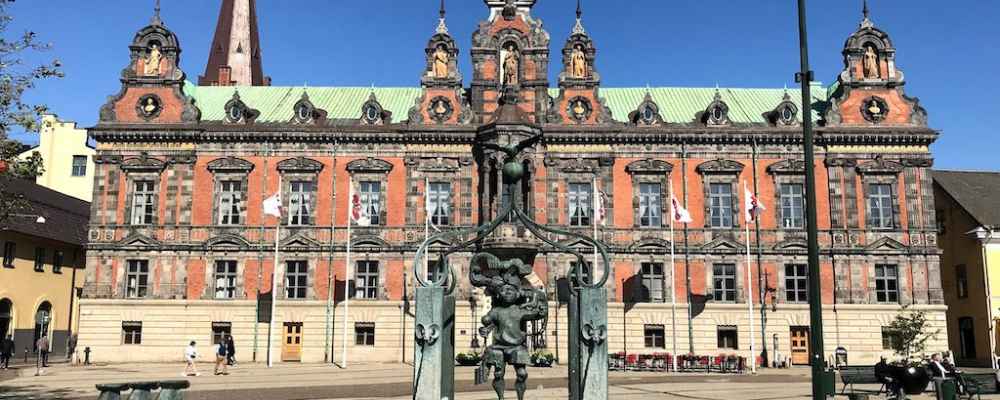 Start your first day nice and early with a stroll around Malmo's old town, known as Gamla Staden. Wandering around the cobblestone streets and soaking in the medieval charm is one of the best free things you can do in Malmo.
Top sights here include the historic Stortorget main square and the dramatic St Petri Kyrka church. Make sure to keep an eye out for interesting details like the Astronomical Clock on the Town Hall, it was built in 1513 and is one of the oldest functioning clocks in the world.
Lunch: Sample Swedish Cuisine
By now you've probably worked up an appetite exploring Malmo's Old Town. Time for a lunch break!
For an authentic taste of Sweden, head to Den Gamle Port. This is Malmo's oldest pub and restaurant, occupying a prized spot on the main square since 1907. Tuck into classic open-faced sandwiches or go all out with the Swedish meatballs. Make sure to try Malmo's own beer if you want to eat like a true local.
Afternoon: Immerse Yourself in Culture
After lunch, make your way over to Malmohus Castle, home to several of the city's best museums.
Within the castle walls, you'll find the excellent Malmo Art Museum. Spanning several floors, the collections here encompass everything from contemporary works to pieces dating back to the 16th century. One standout is the section devoted to Malmo-born artist and sculptor John Bauer.
Next, head downstairs to the Malmo Castle Museum. This covers the history of the city from medieval times to the present day. Wander among the underground casements to learn about the castle's former use as a prison.
Did you know: Malmohus Castle is the oldest preserved Renaissance castle in Scandinavia? If you want to learn more interesting facts about Sweden while exploring the museum, be sure to chat with one of the knowledgeable docents.
Finish up your afternoon of culture with a stop at the Natural History Museum. Highlights here include the aquarium and insect displays which are fun for all ages.
Evening: Indulge in Dinner at Mrs Saigon
By evening you've likely walked all over Malmo's Old Town. Time for a delicious dinner!
My personal pick is Mrs Saigon for seriously scrumptious Vietnamese cuisine. Tuck into fresh summer rolls, tender beef pho, and fragrant curries. Make sure to try their speciality drink, the Saigon Iced Tea. The cosy ambience makes this a perfect way to end your first day in Malmo.
Day 2: Head Outdoors and Explore Beyond the City of Malmo
Morning: Stretch Your Legs in Pildammsparken
Day two dawns bright and sunny – perfect for getting outdoors. Start off with a morning constitutional in Pildammsparken, Malmo's largest park.
Covering nearly 100 acres, the peaceful trails and ponds here are great for walking off your jet lag. Be sure to pause for photos on the charming tree-lined avenues. Keep your eyes peeled for local wildlife like ducks, swans, and if you're lucky, majestic elk.
Brunch: Fuel Up at Vollmers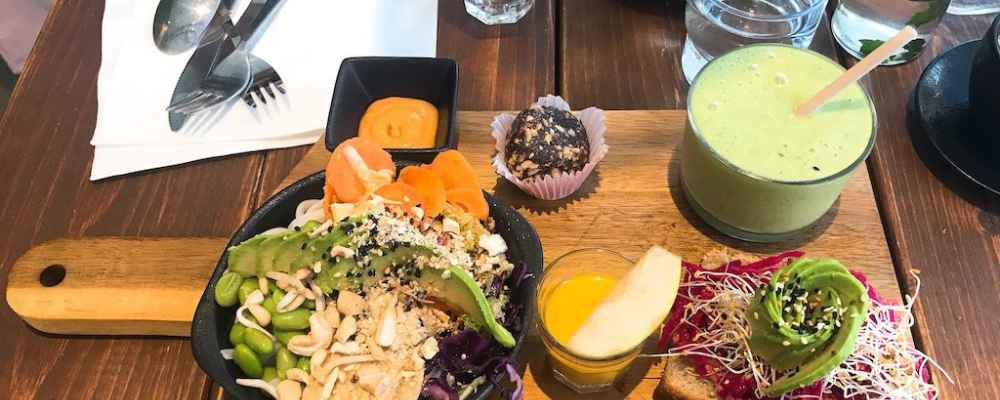 After your morning walks, stop into Vollmers for a delicious brunch. Tuck into fluffy pancakes, smashed avocado toast, or hearty omelettes. Everything here is made with the freshest, locally-sourced ingredients.
Make sure to try Vollmers' signature granola with yoghurt and fresh berries. Wash it down with a glass of freshly squeezed orange juice or fair trade coffee. You'll leave feeling fueled up and ready to keep exploring.
Afternoon: Journey Down the Coast to Ribersborg Beach
Hop aboard the number 7 bus departing from Gustav Adolfs Torg to make your way down the coastline to Ribersborg. This golden sand beach boasts stunning views across Copenhagen.
Take a break on one of the piers jutting out into the Oresund Strait. Look back towards shore to see Malmo's iconic Turning Torso building. On warmer days, watch locals enjoy a swim or hang out in the grassy park areas.
Stop into Ribersborgs Kallbadhus for a traditional Swedish experience. This public bathhouse has separate ladies' and gents' sections where you can take a dip in the refreshing sea, even on chilly days.
Evening: Grab Dinner at The Rundan Food Market
After a full day exploring Malmo, you've worked up an appetite again. Head to **The Rundan Food Market** for a fun dinner. This vibrant market with its colorful cargo containers offers over 20 different eateries and bars.
For some truly delicious tacos, head over to Holy Moly Guacamole and fill up on soft corn tortillas stacked with juicy meat, tangy salsa, and creamy guacamole. Or if you fancy a taste of the Mediterranean, there's falafel, hummus, and kebabs at Pita & Grill.
In the mood for something more traditional? Stop by Treedamsgatan for authentic Swedish meatballs with creamy gravy, lingonberries, and buttery mashed potatoes. Don't forget to sample their speciality drink, glogg (mulled wine) – perfect on a chilly night.
Still have room for dessert? Make your way over to the Churreria for piping hot churros rolled in cinnamon sugar. The soft dough inside pairs perfectly with the crisp outer shell.
With live local music playing each night, the festive atmosphere at The Rundan is contagious. The laidback vibe makes it the ideal spot to relax and recap your adventures in Malmo over great food and drink. It's the perfect way to end your quick getaway here.
Handy Tips for Making the Most of 48 hours in Malmo
You've got your 2-day Malmo itinerary all set – excellent! To ensure your quick trip goes smoothly, keep these handy tips in mind: 
Getting Around Malmo
Malmo is extremely walkable thanks to its compact size. Almost all major sights are located within or right near the scenic old town. For excursions further afield, make use of user-friendly public transportation.
Buses are frequent and easy to navigate. Purchase tickets onboard with cash or credit card. If cycling is more your speed, take advantage of Malmo's city bike system. Conveniently borrow bikes from one of the 100+ stations dotted around the city. 
Packing Tips for Visiting Malmo
Malmo enjoys a mild climate, but the weather can still vary between seasons. Summer sees pleasant temperatures in the low 20s °C (70s °F), while winter dips to freezing.
If visiting in summer, pack light layers and sun protection. For winter visits, add coats, hats, gloves and warm scarves. Sturdy walking shoes are recommended year-round.
Remember your swimsuit and towel if you plan a dip at Ribersborg Beach. Also don't forget your camera – Malmo's colorful buildings make gorgeous backdrops for photos.
Travelling Malmo on a Budget?
The good news is Malmo offers plenty of free activities, from wandering Gamla Staden to relaxing in the parks. Many museums also have free admission on certain days of the week.
Food and drink remain budget-friendly. Food trucks and market stalls serve up meals for as little as $5-10. Even sit-down restaurants are reasonable, averaging $15-25 per entree.
Save on sightseeing with the Malmo City Card, providing free public transit and museum discounts. Or opt for the Malmo Pass granting access to over 25 attractions.
Safety Tips for Visiting Malmo
Malmo is generally very safe, especially around the popular tourist centres. However, exercise standard precautions as in any new city:
– Use a card instead of carrying cash
– Keep valuables tucked away or hidden from view
– Avoid poorly lit areas at night
– Don't publicly display expensive electronics like phones or cameras
The city centre and old town have lots of pedestrians even at night. If heading further out, moving in groups is advised.
With these tips in mind, you're all set for an amazing quick getaway in Malmo. In just 2 days you can delight in the city's captivating blend of medieval history, striking architecture, and laidback Scandi vibe. Have a wonderful trip!
Final Thoughts on Visiting Malmo
That completes this perfect 2 day Malmo itinerary. There is actually so much more to see and do around this wonderful city. This post covers the best that Malmo has to offer in two days, and will help you make the most of a quick trip.
Getting around is a breeze with Malmo's user-friendly buses and bikes for rent. And nearly all attractions are within walking distance in the compact city centre.
So don't overlook Malmo on your next Sweden trip. With its rich history, stunning scenery, and world-class cuisine, Malmo offers the ideal quick escape.
FAQs
What is the best way to get around Malmo?
Malmo is very walkable and compact. For longer distances, make use of the convenient local buses or rent bikes from one of 100+ city bike stations.
What language do they speak in Malmo?
As part of Sweden, the main language spoken in Malmo is Swedish. However, many locals also speak excellent English.
What is the currency used in Malmo?
Malmo uses the Swedish Krona (SEK) as its form of currency. Major credit cards are widely accepted, but having some cash on hand is advised.
What is the weather like in Malmo?
Malmo sees mild weather, with summer highs around 70°F (20°C) and winter lows just above freezing. Pack layers and proper outerwear for the season.
Is Malmo safe for travellers?
Yes, Malmo is very safe, especially within the popular city centre and old town. Use basic precautions as in any new city.
What to do on a day in malmö
If you only have one day in Malmo take our suggestions from day 1 and day 2 to create your perfect Malmo itinerary.
What is the best neighbourhood to stay in in Malmo?
For sightseeing, the Central Station and Old Town areas place you steps from top attractions. Western Harbor offers trendier accommodations.
What is there to do in Malmo in the winter?
Winter activities include ice skating at Stortorget Square, visiting Christmas markets, and bundling up to explore wintry parks and museums.
Bio for Billy from BRB Gone Somewhere Epic
Billy is a travel blogger from Birmingham, UK.
Born deaf in both ears, Billy has always loved geography and travel since a young age, but communication barriers and challenges meant a lack of confidence to go out and see the world.
For the past decade, Billy has taken epic global adventures on a budget – whether it's European city breaks or months backpacking around Asia.
Through his blog:
BRB Gone Somewhere Epic
, Billy dismantles the myth that travel is too expensive and that you can still enjoy hidden gems even in popular tourist destinations.
Final Thoughts from To Travel Too
Billy is an inspiration to us and will be an inspiration to you as well. Please take some time out and read Billy's blog – I assure you it will inspire you to go out and travel as much and as far as you can.
Related Reading:
General Information on Visiting Malmo
Which airport do you fly into for Malmo?
Malmo International Airport is located 28 km east of Malmo.
For the latest airfare deals, our preferred partner is Skyscanner.
Car rental is available at Malmo Airport.
You can organise an International Drivers License here within minutes.
Need a transfer from Malmo Airport to Malmo City Centre – get a quote here
Do you need an e-sim to keep in touch with family and friends?
Stay connected on your travels to Sweden
Purchase online, instant activation
A variety of data specifications to suit your needs
Purchase or top up your eSIM anywhere and anytime
One-time prepaid package. No auto-renewals, no contracts
Do You Need A Visa
Check here.

Travel Insurance
We always recommend that you take out travel insurance when you travel. You never know when you will need it. The best time to take it out is as soon as you start paying for airfares, tours, hotels etc.
To Travel Too Travel Shop
Travel smarter and safer with products from our To Travel Too Travel Shop.  If you are looking for the latest luggage, guidebooks or travel accessories we have you covered with over 800 travel products to choose from.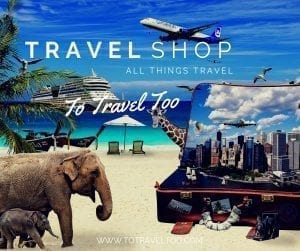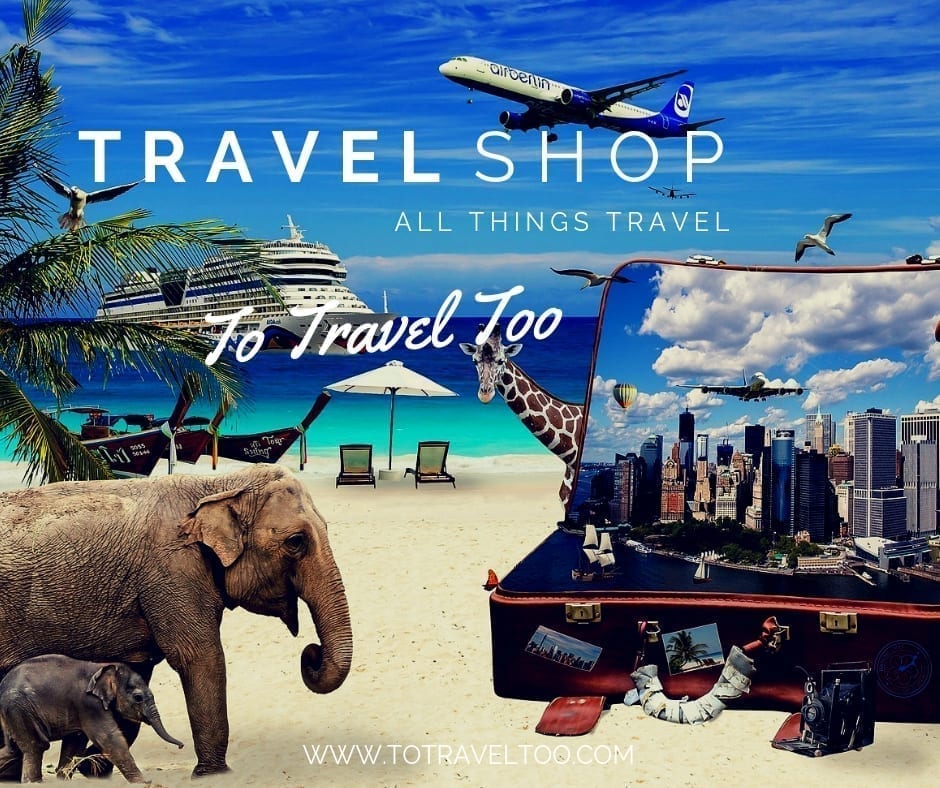 Pinterest
Are you on Pinterest? We are at To Travel Too and we have many travel-related boards check us out at Pinterest.  If you enjoyed our article why not pin it to your board and read it later?