Located on the southwestern coast of India, Kochi is a vibrant city that seamlessly blends traditional heritage with modernity. With its rich history, stunning architecture, and breathtaking natural beauty, there is no shortage of things to do and see in this captivating destination.
Whether you're a foodie looking to indulge in mouthwatering delicacies or an art enthusiast eager to explore the local cultural scene, Kochi has something for everyone. From exploring ancient forts and palaces to cruising along serene backwaters and indulging in authentic Ayurvedic treatments, this article will guide you through the must-visit attractions and experiences that make Kochi an unforgettable travel destination.
Our first trip to this enormous country with the 2nd largest population in the world and we had nothing planned but the first 3 nights at the Waterfront Granary Hotel, the Museum Hotel, (now called Bloom Boutique Waterfront Fort Kochi) and a 'must stay' in Mattancherry, Kochi.
What were we thinking?  Who arrives in an unknown country like India at 7 pm at night with no plans at all? Guess we do, would we do the same again? Yes, of course. We would like to share with you what to do in Kochi Kerala when you have no plans or even when you have plans you will find lots of tips and recommendations here.
India is a unique country and we would like to whet your appetite visit with 50 of the most interesting facts about India before you visit.
Get Acquainted With Places To Visit in Kochi Kerala With a Tuk Tuk Tour
Ride a tuk-tuk and discover Kochi's historical landmarks
See the colonial-era buildings that are still preserved
Explore city museums and the spice markets
Discover the local life from a unique perspective
Benefit from a convenient hotel pickup and drop-off
This post may contain affiliate links. Please see our disclosure for more information. As an Amazon Associate, we earn from qualifying purchases (if applicable).
A few years ago we were chatting with a fellow travel blogger who had started running tours to India and we never forgot his words of wisdom – "spend a month at a time in India and start in the more relaxed states of Kerala and Goa".  Boy, are we glad we took his advice?
Kerala Map
Where is Kerala, India
Kerala is situated on the Malabar Coast of Southern India.  To the North and North East, it is bordered by Karnataka, to the East and South the state of Tamil Nadu and to the West the Lakshadweep Sea.  The South of India which includes Kerala and Tamil Nadu is situated between the Bay of Bengal and the Arabian Sea. Kerala is the 13th largest state of India and its Capital is Thiruvananthapuram.  Malayalam is the official language spoken in Kerala.
The state of Kerala has been described as a 'palm-fringed paradise'.  A small Indian state full of silvery-white beaches, breathtaking views, lush green valleys and mountains, stunning tea plantations and calming backwaters to relax on in rustic old rice boats.  A state that offers innovative and delectable cuisines, friendly and warm people, and a range of accommodations to suit all tastes and budgets.  Kerala is a 'dry state', but you can purchase alcohol at Government shops and some restaurants, bars and hotels.
Where is Kochi (aka Cochin)
Cochin or Kochi? You will see two different types of spelling, the official spelling is Kochi as declared in the 90s.  Cochin was the name the British used for Kochi. Kochi is one of the most popular destinations in India.
Kochi is an island linked by bridges to Willingdon Island and then onto Ernakulam on the mainland.
Kochi was an important centre for spice trading and was known as the Queen of the Arabian Sea from the 14th century onwards.  It is the commercial, financial and industrial capital of the state of Kerala.
Best Things to do in Kochi India
Did you know...
You can now download our article and take it with you when you visit Kochi. Click here for more information.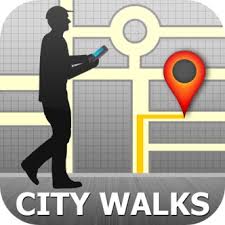 Some of the Kochi 'must-sees'
The St Francis Church is located at St Francis Church Road and has 2 claims of fame.  It is the oldest church in India built by the Europeans in 1503 and the famous explorer Vasco de Gama was buried there for 14 years before his body was removed and reburied in his homeland.
Located between Vasco de Gama Square and the local ferry to Vipin you will find the Chinese Fishing Nets.  The best time to visit is at sunset. It will be busy as it is a major tourist attraction and don't be surprised about the amount of rubbish lying around, it is just India.
Fishing nets are fixed to bamboo and teak poles.  A mechanism lowers the nets into the sea for approximately 4 -5 minutes, then they are raised with the meagre catch of fish.  The number of Chinese Fishing Nets has diminished over the years and so have the fish.
Check out our Youtube video.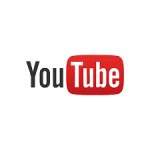 A visit to Kochi would not be complete without attending a Kathakali dance performance at Greenix Village located on Calvathy Road.  Kathakali is a cultural dance based on the stories of Ramayana and Mahabharata.
The evening starts at 5.00 pm where you can watch the actors apply their makeup, which is a very detailed process and well worth attending.  We are really not sure what they must be thinking as we take photos and videos of their hour-long process, but it does assist in the understanding of the dance.  The performance starts at 6 pm with some time spent learning the intricate facial and hand expressions and how they are played out in the dramatic performance.  It finishes at 7.00 pm.
The tour includes a pick up from your hotel at 5 pm to take you to the Cochin Cultural Centre. After the show dinner is organised for you at a local restaurant. The duration of the tour is 3 hours.
Check out our 2 Youtube videos of the performance: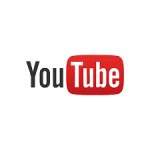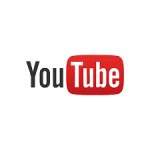 The Mattancherry Palace was built by the Portuguese in 1545 AD and gifted to the Rajah of Cochin. The Palace was later known as the Dutch Palace due to the renovations by the Dutch in 1663.  The building is famous for the murals inside on the walls depicting the great Indian stories of Ramayana and Mahabharata.
Open 10.00 – 17.00 every day except Friday.
The Jewish Synagogue that we visited recently in Barbados whilst on a walking tour has a similar history to the Jewish Synagogue in Kochi.  Both are the oldest in their countries and both were built around the same time.  Kerala's Jewish Synagogue houses the great scrolls of the old testament.
Be prepared for the hustle and the bustle and the intense aromas of spices as you walk down the 2km Bazaar Road of Kochi.  Here you will find old warehouses selling wholesale spices such as cinnamon, peppers, chillies, bay leaves, cardamom and cloves.  The aroma is intoxicating, the area teeming with sellers, buyers and trucks unloading their goods.
Everyone is happy and smiling, even the goats that wander around in the shops and stop the traffic on the very busy dusty road.
As you wander around Fort Kochi beach you will come across an old Gunnery which was part of Fort Emmanuel which was built in 1503 to protect the port of Kochi from attack.
Top Things To Do In Kochi Kerala
If you would like to take a tour of Kochi here are some suggestions for you:
Fort Kochi and Chinese Fishing Nets Private Walking Tour
A 3 – 4 hour walking tour with a local guide learning about the importance of the Fishing Nets and the major sites of Fort Kochi.
Kochi 6-Hour City Tour
Discover the city of Kochi with a local guide in an air-conditioned vehicle. Included is a visit to the Jewish Quarter, churches, Chinese Fishing Nets and more.
Athirapally Waterfall Day Trip – fun Kochi Sightseeing trip
With a height of over 80 feet, the Athirappilly waterfall is a breathtaking sight. Not just the waterfall, but the amazing scenic beauty is sure to grab your attention. Lunch is included.
Alleppey Day Tour & Houseboat Cruise with Lunch
You are collected from your hotel and driven 1.5 hours to Alleppey where you will enjoy a tour of the backwaters and enjoy a local lunch before heading back to your hotel. The backwaters in Kochi are a popular destination.
A great day out if you do have not enough time to enjoy a one-night cruise which we highly recommend.
Book your Alleppey Day Tour & Houseboat Cruise with Lunch here
Day Tour to Munnar 
A private day tour to Munnar to visit the tea plantations, tea museum and visiting two waterfalls along the way.
Book your Day Tour to Munnar here
Best Cafes in Kochi
Celestial Cafe Kochi
A special find is the Celestial Cafe located at 481 Calvathy Road Fort Kochi.  The Celestial Cafe is excellent for breakfast, lunch and an early dinner and includes a great variety of vegan organic dishes on its menu.  It is closed on Fridays and closes at 6.30 pm.  Their cakes are to die for.
The waterfront Seagull Restaurant is worth a visit, not only for the water views but their food as well.  It is one of the few restaurants and bars in Fort Kochi that sells alcohol.
Address: 8 Calvathy Road, Fort Kochi, Kerala
The Loafer Corner Cafe is located at 351 Princess Street with great views over the busy street outside.  Our coffee and cake hit the spot, something sweet after walking the back streets of Fort Kochi. Although we were not there for lunch, the menu looked inviting.  It is a busy meeting place for locals and travellers.
Tripadvisor has a 'top 10 recommended list of restaurants' reviewed by travellers just like you.
Where to Stay in Kochi:
To be honest, we don't think we would stay anywhere else when visiting Kochi again.  Our very large bedroom with 4 poster beds overlooked busy Bazaar Road.  The bathroom was modern and spacious.  We were well looked after by the staff in reception as well as in the restaurant.  The Museum Hotel is quaint and perfectly located for sightseeing around Kochi.

Our top 5 Star hotels in Kochi:
Kochi Marriot Hotel located in the Lulu International Shopping Mall, Kochi India
Featuring an outdoor pool, renowned Quan spa, a fitness centre and 4 dining options.
Latest guest review: 
My recent stay at Marriet Hotel was an absolutely delightful experience. This beautiful and luxurious hotel exceeded my expectations in every way. From the moment I arrived, I was greeted with warmth and hospitality that set the tone for the rest of my stay. The food at Marriet Hotel was truly outstanding. The meals, especially the dinner, were exceptional, and the flavors were absolutely delicious. I particularly enjoyed the pastries, with the croissants being a personal favorite. Each bite was a delight to the senses. The room I stayed in was clean, tidy, and well-maintained. The bed was incredibly comfortable, ensuring a restful night's sleep after a long day of exploring the city. The attention to detail in the room's cleanliness and the comfort of the bed added an extra touch of luxury to my stay. One of the major advantages of Marriet Hotel is its proximity to LuLu mall. The hotel provided a convenient buggy service to transport guests to and from the mall. This service was truly a lifesaver, as it meant we didn't have to carry our shopping bags or belongings from the mall. Additionally, the hotel's location made it easily accessible to the metro, allowing us to explore the city with ease. The staff at Marriet Hotel were exceptional in their service. They were consistently helpful, always wearing a smile and willing to assist us with any inquiries or requests we had. Their genuine warmth and willingness to go the extra mile added a personal touch to our stay. I would like to express my gratitude to Marriet Hotel for such a wonderful experience. I have always been fond of Marriet Hotels, and this stay only further solidified my preference. From the luxurious accommodations to the delicious food and attentive staff, every aspect of my stay was truly memorable. Thank you, Marriet, for making my stay so enjoyable.

Le Meridien Hotel at Nettoor, Maradu, Kochi, Kerala offers guests 18 acres of lush gardens that are surrounded each side by the backwaters. There is an Ayurveda Spa and pool.
Latest Guest Review:
The hotel staff demonstrated a high level of professionalism and hospitality throughout my stay. They were always friendly, approachable, and willing to assist with any request or inquiry. Their knowledge and efficiency in handling various tasks contributed to a smooth and enjoyable stay. Taking into consideration the sum of my experiences, I would say my overall impression of the hotel is great. The delicious dinner and enjoyable breakfast contributed positively to my stay, even though the room itself was average. I would consider returning to this hotel in the future due to the satisfying dining experiences and the overall positive experience during my stay.

For more hotels in Kochi:
The latest reviews and the lowest hotel prices from TripAdvisor help you find the best value hotels for your trip.
To Travel Too Tip
As you wander down Bazaar Road Kochi you will come across the Women's Cooperative Shop.  Apart from selling spices, they can also arrange Ayurvedic Massages in your hotel room.
Beaches in Kochi
Fort Kochi Beach is located in Kochi but beware it can be very busy.
Cherai Beach is located 39km from Kochi.  Cherai Beach, 10km in length,  is one of the most visited beaches in Kerala, so expect it to be busy.
Marari Beach is another beach location that is popular with travellers and is located about 46km from Kochi. It has a laid-back vibe and picturesque with swaying coconut trees and golden sand.
Kochi Weather
The best time to visit Kochi is in the winter months between October and February and it is also the peak season, prices are higher and there are more visitors.  During the summer months of March to June, temperatures can reach up to 37 degrees.  The monsoon season hits between July and September.
Health in India
Our health is important when we travel, we ensure that we drink plenty of water, eat healthily and exercise regularly.  As temperatures are high in India, you must ensure that you drink plenty of water and we recommend eating cooked foods.  We carried Hydralyte tablets with us in case of dehydration and stomach upsets.
We have a post on our Best First Aid Kits and what we carry, read here for more details.
Indian Visa Details
How to get from Kochi Airport to Cochin
Kochi Airport is located 38.4 km from Kochi and can take up to 1.5 hours.
On arrival at Kochi Airport, you can prepay a taxi for the journey for INR1450 (USD20.00).
You may like to organise a private transfer from Kochin Airport to Fort Kochi click here for more details
Cheap Flight Deals to Kochi
Find the cheapest flights with Skyscanner our go-to when researching and booking flights worldwide.
Flying time examples:
Flights from Delhi to Cochin take 3 hours 12 minutes
Flights from Mumbai to Cochin 2 hours
Travel on buses, trains and ferries
We use 12goAsia for all our land transport bookings throughout Asia.
Travel Insurance
We recommend taking out travel insurance as soon as you book your flights and pay deposits on any cruises, tours or hotels.
To Travel Too Travel Shop
Travel smarter and safer with products from our To Travel Too Travel Shop.  If you are looking for the latest luggage, guidebooks or travel accessories we have you covered with over 800 travel products to choose from.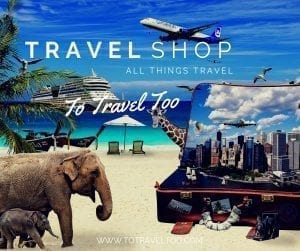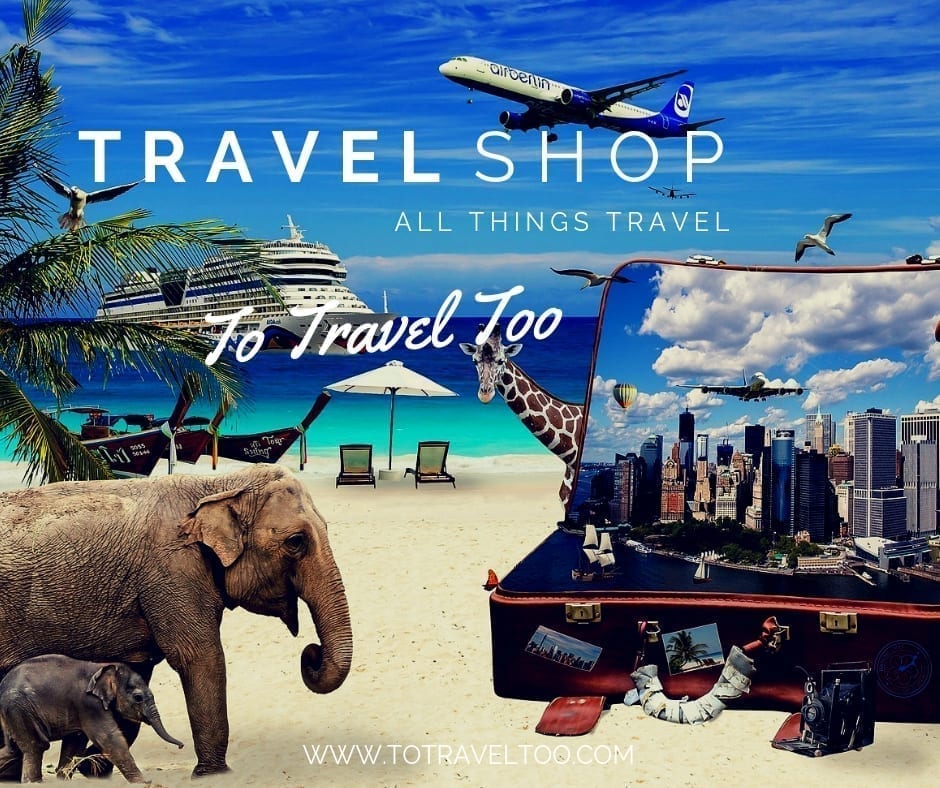 Further reading recommendations:
Conclusion:
In conclusion, Kochi, Kerala offers a plethora of exciting and enriching experiences for travellers seeking a unique cultural adventure.
From exploring the historic Fort Kochi to witnessing the mesmerizing Kathakali performances, there is something for everyone in this vibrant city. Whether it's immersing oneself in the local cuisine or cruising through the backwaters on a traditional houseboat, Kochi provides an unforgettable journey through its rich heritage and natural beauty.
With its warm hospitality and captivating charm, Kochi truly stands as one of India's most captivating destinations. So pack your bags and get ready to embark on a memorable journey through the enchanting streets of Kochi, Kerala.
Pinterest
Are you on Pinterest? We are at To Travel Too and we have many travel-related boards check us out at Pinterest.  If you enjoyed our article why not pin it to your board?