Planning your visit to Brisbane? Wondering where to start, what to do and see and where to stay?  If there is one tip we can give you is to stay as long as you can there is so much to see and do in Brisbane.  Our 100 things to do in Brisbane shows you what you can see in a few days and what you can see if you can stay much longer, ideally 7 nights would be the perfect itinerary, which means that you are not rushing your visit.
We were impressed with the changes since our last visit and from what we gathered chatting to the locals it came about due to World Expo in 1988. It ran for 18 months and had over 18 million visitors coming to Brisbane.  It turned Brisbane from being a 'boring' capital city into a city that was exciting to live in and to visit. You can read about how World Expo changed Brisbane here.
A new food scene was established, as one local said 'you could now get more than a Chiko roll (for those that remember them) from the local chippie'.  Today Brisbane has a vibrant and stylish restaurant, cafe and bar scene. A wealth of cuisines on offer and some of the most stunning outdoor eating areas that you could ever wish for. There are many Brisbane activities to enjoy, and many famous Brisbane landmarks to see, so don't rush your visit, plan at least 7 nights and even then you won't have seen all the things to do in Brisbane Australia.
If you are considering heading to the Gold Coast check out these top Gold Coast Theme Park Passes.
The latest exciting news for Brisbane is that it will be hosting the Olympics and Paralympics in 2032.
The dates for the Olympics are July 23 to August 28, 2032.
The dates for the Paralympics are from August 24 to September 5 2032.
When you have finished exploring the 100 things to do in Brisbane we have 100 things for you to do in Australia. 
Queensland has so much to do and see and a great way to see more of the country is the popular road trips – one of the most scenic is a road trip from Brisbane to Hervey Bay on the Fraser Coast and if you time it right you can take in one of the many whale watching tours during their migration season.
Why not head on a road trip from Brisbane to Cairns? If you love beaches, stunning landscapes, great food and more this is one of the best road trips to do in Queensland.
Need a beach escape why not head to Palm Cove, halfway between Cairns and Port Douglas. Palm Cove is the perfect laid back village for your relaxing vacation. For a unique Airbnb Palm Cove luxury 3 bedroom villa with pool click here
This post may contain affiliate links. Please see our disclosure for more information. As an Amazon Associate, we earn from qualifying purchases (if applicable).
Looking for the latest accommodation deals in Brisbane?
Find out the latest deals on Brisbane Hotels here
Read our other Australian Articles for travel inspiration:
Best fun-filled Victoria Farm Stays
Top Airbnb Rentals on Sydney's Northern Beaches
Sydney to Canberra Road Trip Itinerary
Top 33 Perth Day Tours – In and Around the City
5 Reasons to Visit Manly on a Sunday
Hunter Valley Getaways – Australia's Oldest Wine Region
A Short History of Brisbane
Matthew Flinders, a European Explorer, was the first European to set eyes on the Brisbane area visiting Moreton Bay in 1799.  The area was inhabited by the Jagera and Turrbal aboriginal people who had settlements around Brisbane River.  The Brisbane River was their source for food and water.  In 1823 the then NSW Governor Thomas Brisbane sent Sydney's most dangerous convicts to settle in Brisbane.  On the 6th September 1859, Brisbane was declared a municipality.
The city hosted the 1982 Commonwealth Games, World Expo 88, and the 2014 G20 Brisbane summit.  
Brisbane also held the 2018 Commonwealth Games.
Brisbane's Popular Tour
The Koala and River Cruise takes you on a memorable journey to the oldest and largest Koala Sanctuary in the world. This popular excursion has been taking visitors to the Lone Pine Koala Sanctuary for over 60 years and is a must-do activity in Brisbane.
Join our Staycation Australia Facebook Group – click our logo below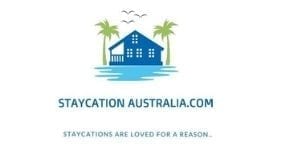 Brisbane is located on the east coast of Australia and is the capital of the state of Queensland.
Brisbane Map
Did you know…..
You can now take this article with you offline after you have downloaded it.  Click here for more details.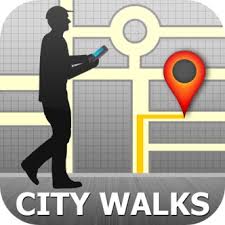 15 Hot Tips From A Local
Hot tips on Brisbane attractions on where to go, what to eat and what to do from a local are invaluable for getting the most out of your visit to Brisbane.
1.

QAGOMA
Queensland Art Gallery and Gallery of Modern Art is located at Stanley Place Southbank. The focus apart from International Exhibitions is on contemporary art from the Australia, Asia and Pacific regions.
Whilst there you can enjoy dining out at cafes and restaurants and there is also a shopping precinct.
Throughout the year there are many exhibitions on offer and there are guides available who run tours of the different exhibitions that are showing. Click here for more information.
James Street in Newfarm is a bustling food scene in Brisbane for great bars and cafes as well as some great shopping to be had with exclusive designers such as Camilla and even a David Jones boutique store.
A visit to the Powerhouse at 119 Lamington Street New Farm is a must for it is Brisbane's hub for contemporary arts, festivals and performances.
A great way to travel around the City is via the City Cat stopping at many of the top stops along the Brisbane River.  Services run every 15 minutes.  Click here for more information.
5.  Enjoy the many restaurants available at River Quay
Go to any of the restaurants at River Quay at the end of Southbank (River Quay Fish  or Popolo)
Fish Lane is great at night particularly 'Maker' for a pre-dinner cocktail and Julius – the Pizzeria.  Fish Lane is Brisbane's coolest laneway in South Brisbane.
7.  Redcliffe

(outside Brisbane)
Redcliffe is great for a 30-minute drive outside Brisbane.  Enjoy a walk along the bay and lunch at the Belvedere Hotel
Enjoy the 56-hectare gardens of Mt Coot-ha where you can enjoy a guided night walk or participate in the many daily events and workshops.
Located at 221D Macarthur Avenue in Hamilton, Eat Street Markets have over 180 eating establishments to enjoy whilst listening to music.  There is an entrance fee of $2.50 for adults and free for kids.  The hot tip is to get there early as it tends to get very busy.
Opening Hours: Friday and Saturday from 4.00 pm to 10.00 pm and Sundays from 12.00 pm to 8.00 pm.
10. Visit Bulimba
Bulimba, 4km northeast of the CBD is a nice riverside village of Brisbane with good cafes and bookshops.   Why not enjoy fish and chips with views over the river at the Bulimba Riverside Park.
You can reach Bulimba by the City Cat.
The Glasshouse Mountains 31km from Brisbane were once Aboriginal tribal lands.  They have a range of walking trails and abseiling locations and also are the location for Australia Zoo.
Pre-purchase your tickets here for Australia Zoo and included is a sneak peak at the Wildlife Hospital.  Australia Zoo is home to the crocodile hunter's family – the Irwins.
Be brought face to face with birds, snakes and crocodiles launching from the water's edge during the Wildlife Warriors Show in the Crocoseum
Wander the grounds spotting over 100 hundred species of animals and one of a kind experiences such as hand-feeding a giraffe, hand-feeding a kangaroo or patting a koala
Don't miss a visit to the world-class tiger exhibit, the Tiger Temple where you can get up close to Australia Zoo's majestic Sumatran and Bengal tigers
Your zoo ticket is a flexible open-dated ticket that can be used within a 12-month period from the time of purchase
12.  Springbrook & Mt Tamborine
Springbrook and Mt Tamborine are only a 60 minutes drive south of the city.  You can enjoy wandering their beautiful lanes and short walks through the subtropical rainforest.
Bartley's Hill Lookout is a local secret and best to enjoy the sunset there followed by a bottle of wine at 'The Stables' on Racecourse Road, Ascot.
Bartley's Hill Lookout is located at 7 Massey Street, Ascot.
If you go North DEFINITELY go to the Sandstone Point Hotel on Pumicestone Passage – definitely one of Queensland's best pubs (if you can even call it that it's more like a fun park…with great food and great views).  Pumicestone Passage runs for 35km, a narrow waterway between Bribie Island and the mainland.
If you go to the Gold Coast stop off at Hope Island on the way and have lunch at the Boardwalk Tavern.  If you take the Airtrain from Brisbane you will need to get off at Helensvale.
To Travel Too Tip:
Get travel insurance before you travel click here for details.
75 More Things To Do in Brisbane
When you visit Brisbane we highly recommend that you put aside 3 -4 hours of your morning and enjoy one of the Brisbane Greeter scheduled Brisbane tours.
Highlights of our Brisbane Greeters City Tour:
Our Brisbane Greeter was Elizabeth McPhee who enthralled us with her knowledge of Brisbane.  Elizabeth was born in Brisbane and has lived there all her life.  Here are some of the highlights of our tour (we will not steal Elizabeth's thunder and detail all that we learned), we will leave it up to you to reach out to Brisbane Greeters and join one of their tours.
Brisbane City was named after Major General Sir Thomas Makdougall Brisbane, the then Governor of NSW (1821-25).  He was born in Largs in Scotland.
Unfortunately, Joh Beilke Peterson, Queensland's controversial Premier wiped out half of Brisbane's heritage.

City Hall

The impressive City Hall was refurbished in 2012.  When it was first opened on 8th April 1930 it was the tallest building in Brisbane and remained that for 37 years. The major sculpture on the front of the building was created by the female artist Daphne Mayo in 1930, she also did the mural in Anzac Square.
The streets throughout the Brisbane CBD run North to South and are named after Queens and East to West who was named after the Kings.  The streets are the width of a cricket pitch which is the same size as the u-turn for the horse and dray back in the era before cars.  The trams were a nuisance in the streets, as when they stopped they prevented traffic from getting past because it was so narrow.

Street Lamps With Sugar Glider

Check out the street lamp posts in Adelaide Street, they are copies of old gas lights, you can also see a few of them with Australian wildlife such as the sugar gliders and possums hanging from them.
In 1982 Brisbane hosted the Commonwealth Games.  The trams were taken away and Queen Street Mall was established.
Elizabeth told stories of murder, mayhem, secret tunnels and bullet holes in prominent buildings but we are not going to let the secrets out.
The Scheduled Tours depart from Brisbane City Hall every day at 10 am. Other tours available are:
16. Brisbane Greeters Daily Walk Tour
Your Greeter will take you on a fascinating journey around the parts of Brisbane they know and love best. Uncover a local and personal perspective with a Greeter's Choice Greet. Discover something new about Brisbane and uncover the city's secrets and stories. The experience is designed around what your Greeter loves and knows best about Brisbane and based on your interests.
17.  Brisbane Greeters Twilight Tour
Discover Brisbane at Twilight with a Brisbane Greeter. Wander through Brisbane and soak up the atmosphere of Brisbane while the sun is setting. Learn about Brisbane while also discovering what Brisbane has to offer at night time. Please note this tour is a maximum of 2hrs long. Please bring along a go card as we might hop on a ferry or a bus!
18.  Brisbane Greeters Penal Colony and Early Settlement History
During some of the earliest chapters of Australian exploration, it was decided that a second penal colony should be established at Redcliffe in 1824 to house the most recalcitrant of Sydney's convicts. It was moved to the site of Brisbane the following year. By 1829 there were almost 1000 prisoners, more than 100 of whom were women, but by 1839 only 107 convicts remained.
The penal era ended in 1842 when the Moreton Bay area was opened to free settlement, with Brisbane Town as its centre. Today, only the Windmill Tower and the Commissariat Store, both built by convict labour, still stand as markers of those times. The colony of Queensland was separated from New South Wales in 1859 and Brisbane, with a population of 6000, was made the capital.
It quickly underwent the first of its many booms, with more than 35,000 new settlers flocking here between 1860 and 1865 and the city as you now see it began to evolve. Marvel at just how far Brisbane has developed in such in a relatively short window of time … our Greeters will transport you back to those wild, colonial times and the early days of statehood.
19.  Brisbane Greeters Chelmer to Graceville Tour
Join a Brisbane Greeter for a pleasant walk through Chelmer and Graceville, exploring the suburb's early history, including a late 19th century Brisbane golf course. You will visit churches, parks, and historically significant homes, including those designed and owned by Walter Taylor, creator of the iconic Indooroopilly Bridge. This greet will be of great interest to those who have enjoyed our fascinating tour inside the Walter Taylor Bridge.
This greet is 2-3hrs long.
20.  Brisbane Greeters Walter Taylor Bridge
Can you imagine living inside a bridge? Well if you can, Walter Taylor Bridge might be your dream home. Built in 1932, the bridge is Australia's only bridge that has a residence built inside the Pylon. Walk around and across the Walter Taylor Bridge, a bridge of state significance and national heritage, and take a special peek inside the bridge pylon. Enjoy fantastic views of the Brisbane River from the pylon balcony and learn about the site's fascinating history and discover stories about the people who lived inside and the bridge.
Important Information:
Due to safety the Walter Taylor Bridge Tours can only accept 4 visitors per booking
The tour runs for 1.5 hours
The building is heritage listed and there is no lift access. Participants will need to be able to complete a 2km walk, and access is via 108 stairs.
The tour is not recommended for young children or anyone with mobility issues that would impact their ability to complete the walk or climb the stairs. There is no pram access
There are no toilet facilities.
21.  Brisbane Greeters Tenerife New Farm Greet
Are you really wanting to be amongst the company of locals and visit some of our fabulous lifestyle precincts? Our specialised Teneriffe / New Farm option is designed to take you off the beaten path and discover a whole new side of Brisbane. You can explore parts of Brisbane with your Greeter that you may not have found on your own!
22. Brisbane Greeters Paddington Walking Tour
The rolling and leafy hills of Paddington, Rosalie and nearby Red Hill are speckled with quaint cottages-turned enticing shopfronts, restaurants that spill out onto the pavement, and a mixture of traditional tin and timber houses and renovated Queenslanders. Enjoy browsing for quirky keepsakes, vintage and designer fashion, antique and second-hand treasures, retro goodies, homeware and artwork.
Greet highlight: Discover breweries, resturants whilst also soaking up the beautiful iconic "Queenslander" architecture.
Our specialised Your Choice option is designed to match you with a Greeter who can take you off the beaten path. You can explore parts of Brisbane with your Greeter that you may not have found on your own!
This option can be requested for 10am any day of the week, at least seven working days' booking notice is required.
23.  Brisbane Greeters Bulimba Walking Tour
There's something rather special about the cosy Bulimba pavilion, first sighted as you arrive by ferry. It's been there to support the operating ferry services for over 100 years and is heritage-listed. From there it is only a short stroll to Oxford St – the heart of Bulimba. It's a vibrant, distinctive street lined with cafes, dining, shopping, bookstores and a charming cinema from yesteryear.
Greet highlights: The Bulimba Heritage Trail focuses on a select group of sites along Oxford St that help tell the history of Bulimba.
Our specialised Your Choice option is designed to match you with a Greeter who can take you off the beaten path. You can explore parts of Brisbane with your Greeter that you may not have found on your own!
This option can be requested for 10am any day of the week, at least seven working days' booking notice is required.
24.  Brisbane Greeters Fortitude Valley Walking Tour
It's gritty, raw and cosmopolitan. This is Australia's first dedicated entertainment precinct. From grungy pubs to designer decor, the Valley is expressive. The Valley reveals a fascinating story that saw it rise as a commercial and retail centre in the late 19th century, the important contributions made by the Chinese community, the emergence of the Valley as the centre for Brisbane's gay community, and the Valley's role in the infamous Fitzgerald Inquiry.
Greet highlight: Explore the Vibrant Valley – this takes you on a journey through history, and highlights events that have shaped Fortitude Valley into what it is today and explores the new laneways.
Our specialised Your Choice option is designed to match you with a Greeter who can take you off the beaten path. You can explore parts of Brisbane with your Greeter that you may not have found on your own!
This option can be requested any day of the week, at least seven working days' booking notice is required.
Every Sunday from 8 am to 3 pm is the Riverside Markets located on the Corner of Alice Street and Albert Street at the Brisbane City Botanic Gardens. 
For produce on a Saturday morning between the hours of  6 am – 2 pm at Davies Park, West End.
Held every Wednesday between 9 am and 6 pm at Brisbane Square.
Every 2nd and 4th Saturday from 6 am to 12 pm at the Brisbane Powerhouse on 119 Lamington Street New Farm. Click here for more information.
Queensland Maritime Museum, the home of HMAS Diamantina. As well as Diamantina the Museum houses Jessica Watson's yacht the Pink Lady which she sailed around the world and the 1925 steam tug Forceful. Jessica was the youngest person to sail around the world unassisted at the age of 16.  She was awarded an OAM.
Jessica Watson's epic voyage of 210 days at sea and more than 22000 nautical miles is told in this incredible story and to think she was only 16 years of age.
Open from 9.30 am to 5.30 pm.
Photo By Andrew Fraser (manager of Jessica Watson) [CC BY-SA 3.0  Wikimedia Commons
Museum of Brisbane is located at Level 3 City Hall, King George Square. Open from 10 am to 5 pm daily. On Fridays, the Museum is open from 10 am to 7 pm.  You can enjoy a free Clock Tower Tour daily every 15 minutes.  The lift is a 1930s hand-operated lift that takes you to the viewing platform 64m high.
31.  After Dark Clock Tours
Tours operate on Fridays up to 6.45 pm every 15 minutes. Free.
Daily 10.30 11.30 13.30 14.30 Free but you must book online
33.

Tamborine Wine & Distillery Tour with 2 Course Lunch
Enjoy guided tastings at 4 of Tamborine's best wineries plus Tamborine Mountain Distillery. This tour also includes a delicious two-course lunch, snacks and bottled water.
Find out more here
The Queensland XXXX Beer Tour is located 1.5km from Roma Street Transit Centre and you can learn how to pour the perfect beer.
35. Sunset River Cruise
The only way to see the Brisbane River. The back drop of the city underlights with these reflecting off the river create an amazing ambiance.
Itinerary
This is a typical itinerary: The Brisbane River, Brisbane, Queensland Australia this evening cruise of the Brisbane River will provide informative information about the history of the river and highlight some of the attractions and landmarks against a backdrop of the city lights.
36. City Hopper
The City Hopper is free and runs daily every 30 minutes up and down the Brisbane River for more information click here.
A cruise down the Brisbane River and 3 hours to spend at the Lone Pine Sanctuary where you can cuddle with a koala, hand-feed the kangaroos and emus as well as other activities.
Check availability here
38. Brisbane River Lunchtime Cruise
See and hear about Brisbane during a river cruise complete with morning tea and a delicious lunch at the iconic Breakfast Creek Hotel.
39. Brisbane Sightseeing and River Cruise with Morning Tea
Discover Brisbane's distinctive river scene as you sip your morning tea. Enjoy informative commentary during your 1.5-hour journey, while cruising by some of Brisbane's highlights.
Click here for the latest prices and availability
 40. Brisbane Laneways and Cafe's Walking Tour
Explore the laneways and cafés of Brisbane and discover the best coffee in the city for 3 hours.
For more information click here.
41. Visit the City Botanical Gardens
The City Botanic Gardens, located in Alice Street,  were established in 1855. Free guided walks are available twice daily Monday to Saturday. 10 – 15 minute walk from Roma Street Station or Central Station. Click here for more information.
42. Garden Point Precinct
Take a walk through the City Botanic Gardens and take a show at the Gardens Theatre or a guided tour through Queensland's Parliament House. Visit the QUT Art Museum.
Enjoy 360-degree views of Brisbane and the surrounds during the dawn, day, twilight and night climb at the Story Bridge for your 2-hour climb adventure.
For 360 degrees views of Brisbane why not try the Wheel of Brisbane 60 metres above the ground.  All gondolas can seat 6 adults and 2 children.
Address: Parklands, South Bank Brisbane
Sunday – Thursday 10 am to 10 pm
Friday – Saturday 10 am to 11 pm
Choose from a 15, 30 or 60 minute helicopter flight over Brisbane River, The Southbank Precinct, and out to Moreton Bay and the Island.
Check availability here
Ever wanted to experience hot air ballooning over the greater Brisbane region and surrounds? Through this tour now you can. Enjoy superb and glorious city and country views whilst floating majestically and effortlessly over this visually stunning region.
Check availability here
Located at Mount Cotton.
A family-owned and run winery 40 minutes from Brisbane and the Gold Coast.  Sirromet Winery is also Queensland's largest winery and winner of many awards.
The Cellar Door is open from Monday to Sunday from 9 am to 4.30 pm.
Live Music from 12 pm to 3 pm.
Sunday from 1 pm to 4 pm.
Tuscan Terrace Restaurant offering home-cooked Tuscan style food. Open from Wednesday to Saturday 11 am – 3 pm and Sunday from 11 am – 3.30 pm.
Sirromet Wine Tours – modern Australian Cuisine
Breakfast Saturday and Sunday 8 am to 10 am
Lunch Wednesday to Sunday from 11.30 am
Dinner Thursday to Saturday from 6 pm
Explore a working winery and enjoy a taster of the Granite Belt's award-winning wines. After this experience at the famous Sirromet winery, guests will dine from a set menu for lunch at a top restaurant in Brisbane. Book here.
Enjoy a true gourmet experience with this wine and food pairing masterclass. Meet an expert sommelier or the winemaker and learn about how food and wine work together. Sample 6 delicious dishes all paired with different types of wine. For details click here.
Visit a selection of Queensland's local wineries on a tour of the Gold Coast hinterland. Spend time in family-owned boutique wineries, indulge in a 2-course lunch, and stop to admire the scenery along the way.
Check availability here
50. Brisbane Guided Food Tour with Coffee and Wine Tastings
Partake in the flavors of Brisbane on this guided culinary journey from coffee to cocktails, cheese plates to seafood platters. Go behind the scenes and see how its all made. Venue hop for the day on a truly inspiring foodie adventure.
Check availability here
Enjoy guided tastings at 4 of Tamborine's best wineries plus Tamborine Mountain Distillery. This tour also includes a delicious two-course lunch, snacks and bottled water, plus the option to stop at the Cheese Factory. More details here.
A Full Day Wine Tour which includes tastings at 4 wineries, a local distillery and a  2-course lunch.
Things to do in Brisbane at Night
Set off from the meeting point and amble through some of Brisbane's hidden alleyways and nooks, enjoying incredible photo and sightseeing opportunities along the way. Learn about fascinating true crimes stories that never made it into the official history books.
Join an investigation into a dark and crime-ridden history, and see if you can piece the facts together for yourself.
Click here for the latest prices and booking
A 2-hour historic ghost tour of Toowong Cemetery of its haunted graves.  Do you dare?
Puzzled Room Escape offers a unique thrill of interactive real-world adventure that will challenge your mind.
Visit 3 breweries as you cruise at twilight on the Brisbane River.
Check availability here
Discover the trendy suburb of Fortitude Valley, known for its vibrant nightlife and cultural scene. Visit a selection of local bars, with quality drinks at each stop.
Places To Visit Near Brisbane on Day Trips
Visit the small town of Montville on the way to Noosa.  Montville is located near the Glass House Mountains and if you love coffee this is the place to visit.  Montville Coffee is Queensland's first certified fairtrade and organic coffee roaster.
Explore Bribie Island's pristine white sands and beautiful national park in a 4WD all-terrain vehicle. See iconic Australian wildlife and natural wonders on the 4th largest sand island in the world. For more information click here.
If you are travelling with your dog some of the best dog-friendly beaches in Brisbane can be found on Bribie Island.
Spend a day in paradise on Moreton Island. Experience 4WD driving on the beach, slide down sand dunes on a toboggan, paddle a transparent kayak, and snorkel around Tangalooma Shipwrecks
Click here for the latest prices and availability.
One of the best markets we have ever visited in the world is in the hinterland outside Brisbane near Noosa.  The Eumundi Markets are open on Wednesday, Friday and Saturday. Click here for more information.
Visit the second-largest sand island in the world on a day tour to Stradbroke Island from Brisbane. Cruise across Moreton Bay and explore a National Park that is almost completely controlled by the traditional Quandamooka people.
Click here for the latest prices.
Get back to nature in the Blackall Range and discover the pristine beaches of the Sunshine Coast on a small group tour from Brisbane. Stop at the jet set retreat of Noosa, enjoy lunch at Eumundi Markets and visit the world's largest ginger factory.
Check availability here
Visit the fascinating and diverse world of the Moreton Bay Marine Park, where bottlenose dolphins play and dugongs feed on seagrasses among the giant loggerhead turtles. Enjoy a snorkelling tour and a buffet lunch featuring delicious fresh prawns.
Click here for the latest prices
Explore the Gondwana rainforests, a World Heritage area just a short drive from Brisbane. See stunning waterfalls and a natural bridge, and tour the glow worm caves at Cedar Creek. Visit a winery and enjoy lunch in a restaurant overlooking the vineyard.
Take in the spectacular views of the Gold Coast from Tambourine Mountain, before travelling onward to O'Reilly's for a treetop canopy walk. You'll discover historic logging tracks, and will experience the lush Gold Coast Hinterland.
Check availability here
Enjoy unlimited entry to Warner Bros Movie World, Wet n Wild and Sea World for 3 consecutive days.
Click here for the latest prices
CRIKEY ! World famous Australia Zoo is a must see for visitors from all over the globe!
Wander the grounds spotting over 100 hundred species of animals and one of a kind experiences such as hand-feeding a giraffe, hand feeding a kangaroo or patting a koala
Don't miss a visit to the world class tiger exhibit, the Tiger Temple where you can get up close to Australia Zoo's majestic Sumatran and Bengal tigers
Click here for the latest prices
Spend a day in paradise on Moreton Island. Enjoy a picnic on the beach, slide down sand dunes on a toboggan, paddle a transparent kayak and more.
Click here for latest prices and booking.
Conquer your fears and abseil down the 20-meter Kangaroo Point Cliffs with the help of an experienced abseiling instructor. Your guide will ensure your safety as you descend over the edge and experience the extreme rush that comes from abseiling.
Click here for the latest prices and booking.
Explore North Stradbroke Island and discover freshwater lakes, coastal walks, and beautiful beaches. Learn about the island's culture and history and see wildlife with your guide. Enjoy sunset at sea while returning to the mainland.
Check availability here
See the city from an adventurous angle with a guided kayak tour on the River Brisbane. Make the most with a trip down the iconic waterways on this guided adventure with sights including the iconic Story Bridge and South Bank.
Click here for prices and more information.
Explore Brisbane and Southeast Queensland on your own terms. These personal tours allow you to decide what to see, whether it's the highlights of Brisbane or exploring Toowoomba, the Sunshine Coast, or the Gold Coast.
Check availability here
Experience the freedom of skydiving. Enjoy a minute of freefall with speeds reaching 220 km per hour. Take in spectacular views over Byron Bay.
Click here for more information.
Enjoy the magnificence of Byron Bay's natural beauty and wildlife from its pristine waters. Explore breathtaking coastline. Encounter dolphins, turtles, and other wildlife in Cape Byron Marine Park.
Byron Bay Cruise With Dolphins Tour
Explore Currumbin Wildlife Sanctuary with a full-day ticket. Enjoy entry to the park, daily interactive keeper presentations and animal shows, and join the popular wild lorikeet feeding!
Click here for the latest prices
Immerse yourself in the ancient culture of the Aborigines at a cultural show with dinner. Follow the traditions of Dreamtime and watch history brought to life as you follow the story of 3 brothers who meet British settlers for the first time.
Enjoy amazing views of the Gold Coast from up the top of Skypoint! Ride in one of the world's fastest elevators up to the 77th floor of the Q1 Tower and take in the views from the only coastal observation deck in Australia! Don't forget your camera!
Enjoy a 2-hour surf lesson on the famous Surfers Paradise Beach. An experienced instructor will get you standing on the board on the first lesson.
Join Australia's original amphibious tour and experience land and water all in one. In 1 hour, take in the highlights of the city by road and experience the best of the Gold Coast from the water without leaving your seat.
Enjoy this wonderful night of entertainment as you embrace the stories of the Outback while enjoying a delicious 3-course meal with drinks.
Learn the art of digital photography in Brisbane's CBD and Riverside, and discover how to operate that fancy new digital camera you've just purchased. With the guidance of a professional photographer, confidently move from A-mode to manual, day or night.
Free Things To Do in Brisbane
There are plenty of free things to do in Brisbane here is our list of what we think are the best: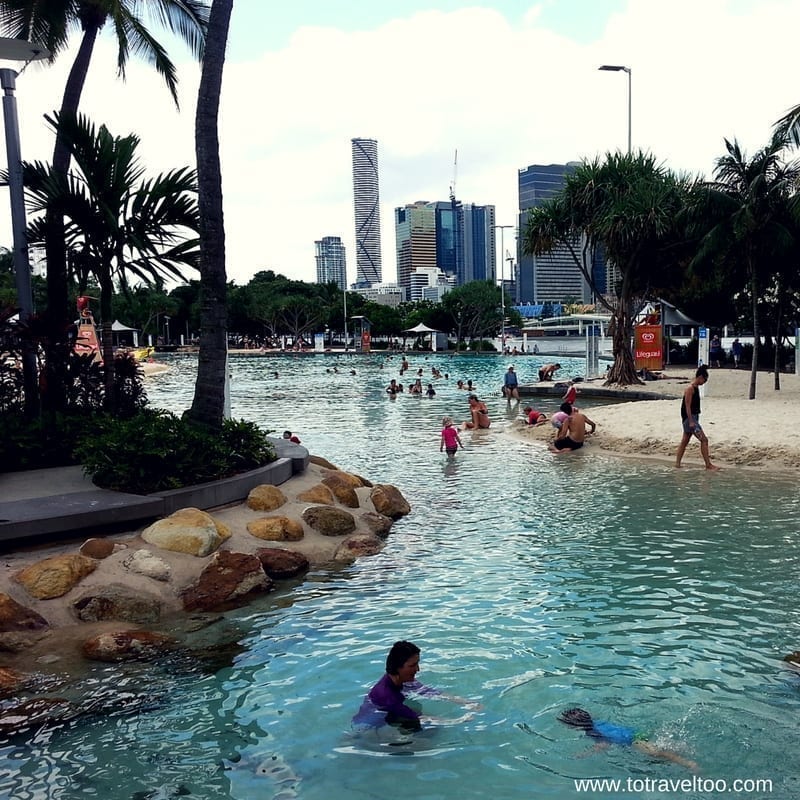 Enjoy a day at Brisbane City's inner city man-made beach located at Southbank.
A free exercise program in the South Bank Parklands where you can enjoy up to 9 free classes between the months of January and March.
Enjoy a walk through the Roma Street Parklands, have a bbq lunch and even find the licensed areas to enjoy a bottle of chilled white wine or a bottle of Queensland's XXXX beer
Visit New Farm Park a great place for families. You can either get the City Cat or the City Hopper to Sydney Street and walk or free bike there.  If you take the free bike it is free for 30 minutes and you must wear a helmet.  The park has Morton Bay Fig Trees that are great for the kids to play on their vines.  There are also bbq areas and a children's playground.
Professionals show off their Latin dance moves from 7.00 pm and free dance classes start at 8.00 pm. Anyone can join, no bookings are required and do not worry about your skill levels, everyone has to start somewhere.
Walk the colourful bougainvillea-laden awning that winds through the Southbank Parklands
Enjoy Brisbane's free weekly music program at stages in the Queen Street Mall, Southbank and Post Office Square.
Watch the stunning sunsets from Kangaroo Point.
Walk the length of the River Walk from the  Bicentennial Bikeway to New Farm and Merthyr.
Things To Do Outside Brisbane for more than 1 night
Explore the World Heritage-listed sights of Fraser Island on an award-winning two-day tour. Plus uncover hidden gems, such as Hammertone Sandblow, Lake Wabby, and the Champagne Pools. Departure from Hervey Bay.
Click here for the latest prices.
Explore Moreton Island in two days. Travel by 4WD from Brisbane, enjoy pristine beaches, snorkelling shipwrecks, sand tobogganing on giant sand dunes and overnight camping. This Moreton Island 4WD camping tour is pure fun and will leave you with plenty of memories. This tour operates with a maximum of 10 people, ensuring you'll enjoy a small-group experience your expert guide.
Click here for the latest prices and more information.
Escape the crowds to some of the Great Barrier Reef's most pristine diving and snorkelling locations on an epic 2-day sailing adventure.
Click here for the latest prices and more information
Mojosurf will take care of everything for you. All you need to do is get here. We'll sort out your accommodation and breakfasts. We'll come and pick you up at your door, bring you for an amazing surf lesson in Lennox Head and have you back to Byron in time for happy hour. On top of this, you will have a 1.5-hour yoga lesson thrown in every day too. Yoga lessons are conducted at a studio conveniently located 10 minutes' walk from the camp.
Click here for the latest prices and information
Walking/Segway  Tours Around Brisbane
Explore the scenic Brisbane on an exciting guided tour through the best of this beautiful city. Glide past breathtaking views, major sights and attractions on the coolest machine in the world.
Click here for latest prices and information
The perfect introduction to Brisbane. This small group 3 hour walking tour showcases the essence of this vibrant city. See how Brisbane's history, present and future blend seamlessly. Visit famous iconic landmarks while 'getting under the skin' of Brisbane
Click here for the latest prices and availability.
The perfect introduction to Brisbane. This small group, three-hour walking tour covers all the main sights in the city centre and takes you where the buses can't go. Unlock the unique character and landmarks of Brisbane as you see King George Square, the Story Bridge, the City Botanic Gardens, the oldest church in Queensland, Eagle Street Pier, the City Hall Clock Tower, historic buildings and lots of hidden secrets along the way. Only have one day in Brisbane? This is the tour for you.
Click here for more information and the latest prices.
Immerse yourself in the modern city of Brisbane, Australia's bohemian 'River City'. On this audio tour, you'll make your way through the modern downtown area while learning about the history and significance of one of Australia's oldest cities.
Perfectly suited for discovery on foot, our self-guided audio tour allows you to set the pace and explore at your leisure as you uncover the stories of this exciting city.
To discover this fascinating city in your own time and at your own pace just download this self-guided audio tour, pop in your headphones, open the map that comes with your download and start walking.
Click here for the latest prices and availability
100. Abseiling At Kangaroo Point
Conquer your fears and abseil down the 20-meter Kangaroo Point Cliffs with the help of an experienced abseiling instructor. Your guide will ensure your safety as you descend over the edge and experience the extreme rush that comes from abseiling.
Where to Eat in Brisbane
The Shingle Inn opened in Autumn 1936 on Edward Street Brisbane.  The cafe got its name from the shingled awning which can still be seen in the City Town Hall. The architects were Hall and Phillips. It was taken down and stored in pieces and reestablished in the City Hall in April 2013.
Shingle Inn is famous for its Patty Cakes and delicious coffee.  In the early 1940s, the Shingle Inn Cafe introduced lemon meringue pies and butterscotch waffles to cater for the American World War II soldiers.  Shingle Inns are now franchised and you can find them throughout Queensland, New South Wales, ACT, Victoria and Western Australia.
Location: City Hall King George's Square
Located in a small laneway at 283 Elizabeth Street Brisbane is Corbett and Claude, one of the best pizzas we enjoyed in Brisbane. You must try their uniquely created cocktails.  Our arrival at Corbett and Claude coincided with Valentine's Day and whilst we enjoyed our pizzas we were fortunate to sample 2 of their special Valentine's Day cocktails:
Bed of Roses with Gin and Amaretto
Baby Maker with Vodka and Strawberry Liquor
Corbett and Claude is located in the old heritage-listed Queensland Commercial Travellers Association Building. The Association was formed to bring friends and colleagues together to enjoy good food and wine whilst sharing their travel stories.
Address: 283 Elizabeth Street Brisbane
Riverbar & Kitchen

Riparian Plaza 71 Eagle Street Brisbane
Located on the Brisbane River, Riverbar & Kitchen boasts the 'best beer garden in Brisbane' and they are not wrong.  They have great views, scrumptious food, and the best tagline 'there's no place you'd rather be'.  Enjoy a cold beer or chilled glass of wine after walking the length of the Riverside Walk or after a riverboat journey on many of the tours that are available.
Fancy Vietnamese on Southbank at Viet de Lites
Located at Little Stanley Street in South Brisbane Viet de Lites offers the freshest tastiest Vietnamese cuisine in a modern colourful and calming setting.
If Italian is your favourite cuisine you can't go wrong with a visit to Vapiano located in Albert Lane off Queen Street Mall.  It was buzzing the night we turned up with a group of 12 people.  You are given a card which you hand over to the bar or food sector when ordering and pay as you leave.
Eagle Street Pier has 15 restaurants and bars with river views to choose from, you will be spoiled for choice here.
Top Eats around South Brisbane
Another local tipped us off to an area in South Brisbane around the streets of Dorchester and Montague where there is now a new happening restaurant scene. Unfortunately, we ran out of time to venture there.
Where to Enjoy Coffee in Brisbane
Here are some coffee shop recommendations for you:
Toby's Estate
Bean
Bean
181 George Street Brisbane
Duce & Co
Cafe on the Goodwill Bridge
Open from 5.00 am daily #1 The Goodwill Bridge.  Check out their Friday Happy Hours, reservations required.
Actually, there are more than 100 fun things to do in Brisbane but you will probably need more than 2 weeks!
Brisbane Hotels
Where to stay in Brisbane:
Brisbane Airport
We were fortunate to be able to visit the newly opened Ibis Hotel and Pullman Hotel whilst attending a travel function at Brisbane Airport.  Both hotels are stylish in design, a great location within the domestic terminals with access via a covered walkway.  For those of you who are using the International Terminal, both hotels are located a few minutes drive away or just hop onto the Airtrain.
The Ibis Hotel has 243 rooms available, all are soundproofed, with fast WiFi and great views. The Crib Island Beach Club Bistro is perfect for scrumptious burgers and pizzas.
Latest guest review: "Fantastic location walk to domestic airport. Bed extremely comfortable and night view of airport lights amazing."

The Pullman Hotel, 5 star luxury at the airport has 132 rooms, stunning interior design and a sleek swimming pool to unwind after a long flight. You can enjoy a drink or dinner at the Apron Restaurant and Bar.
Latest guest review: "The room was spacious very clean plenty of towls, easy access to internet, large bath room, will be happy to book another stay, I had a late flight to catch and staff allowed me to store my bags till I was ready to catch my flight"

 Brisbane CBD Hotel
Address: 485 Adelaide Street Brisbane
Located in the heart of Brisbane's CBD (Central Business District), Meriton Suites Adelaide Street, Brisbane offer 74 levels of spacious suites with floor-to-ceiling windows. Facilities include an indoor heated swimming pool, a hot tub, a sauna and a fitness centre. Guests enjoy unlimited free WiFi at the property.
Latest Guest review:
"The view was amazing and the location is great. The apartment was very spacious and well furnished. The kids enjoyed the pool area. The staff at reception were always helpful and kind."

The Sofitel Hotel located in the heart of the CBD at 249 Turbot Street is a 5 star luxury hotel offering an outdoor pool and a day spa.
All rooms of Sofitel Brisbane Central are equipped with satellite TV, bathrobes and slippers, and a fully stocked mini-bar. Guests can also enjoy 24-hour in room dining, with a wide range of gourmet selections to choose from.
Latest guest review:
"Excellent location. Very clean. Very comfortable bed."

More hotel options:
Brisbane has over 295 hotel options to choose from.
Check availability here
Wifi
Today it is easy to stay connected with free wifi at the following locations:
Queen Street Mall
Reddacliff Place
Victoria Bridge
South Bank
Brisbane Transport 
To Travel Too Tip: Great tip from the staff at Airtrain at the Airport when you visit Brisbane.
Purchase a Go Card Brisbane's Transport Card.
Buy a return Air Train ticket and then buy your 'go card' when you work out all your travels.  Seniors with an Australian Senior Card can purchase a discounted 'go card' on presentation of your card.
Click here for more information.
You can take the Airtrain from Brisbane Airport to the Gold Coast and if you book online you can save up to 15%.   The Airtrain does not take you directly to the Gold Coast, you have to transfer at Helensvale to the tram.
There is a 'My Translink App' an online app, with an online alert when your stop is 400m away and update service information.
Flights to Brisbane
Brisbane International Airport is located 15km from the CBD.  There are two terminals Domestic and International and serviced by many international carriers.  It is the 3rd largest Airport in Australia.
If you require assistance at Brisbane Airport look out for the 167 passionate volunteers who wear bright blue shirts with a big yellow 'i' to assist you. Their hours are as follows:
International Terminal
Domestic Terminal
Click here to check for the latest Brisbane flight deals.
If you are interested in hiring a car click here for the latest deals.
If you would like to read more articles that we have written on Australia Click here 
Travel Insurance
We recommend taking out travel insurance as soon as you book your flights and pay deposits on any cruises, tours or hotels.
Click here for the latest deals.
Pinterest
Are you on Pinterest? We are at To Travel Too and we have many travel-related boards check us out at Pinterest.  If you enjoyed our article why not pin it to your board.
For further reading on Brisbane:
To Travel Too Travel Shop
Travel smarter and safer with products from our To Travel Too Travel Shop.  If you are looking for the latest luggage, guidebooks or travel accessories we have you covered with over 800 travel products to choose from.