Are you planning to spend some time in the unique Mekong Delta or heading into Phnom Penh Cambodia via the Mekong River?
Chau Doc in the Mekong Delta of Vietnam is where you need to base yourself for one of the easiest border crossings in South East Asia to Cambodia. Most travellers when considering an itinerary for Vietnam or Cambodia only give it 24 hours, a quick in and out, before heading up the river to Phnom Penh.
We feel based (on our experience) that visitors who give it only 24 hours miss out on the highlights of the local markets in the heart of the city, a visit to the Tra Su Floating Forest, the Ba Chua Xu Pagoda and the Cham village across the river from the city of Chau Doc.
We found staying at the Victoria Chau Doc Hotel a great location to explore one of the most beautiful places on the Mekong River. Chau Doc is a bustling, vibrant little city, and is ideally located for scenic bike rides through the countryside and hikes up Sam Mountain.
The Victoria Chau Doc Hotel is located on the Bassac River which is a tributary of the Mekong River. The beautiful French colonial-inspired hotel is a 6-hour drive from Ho Chi Minh City and a 3-hour drive from Can Tho, one of the largest cities in the Mekong Delta. If you are taking the speed boat from Chau Doc to Phnom Penh or from Phnom Penh to Chau Doc the port is only a 5-minute walk from the hotel.
Just imagine sitting by the swimming pool overlooking the Bassac River drinking one of their signature cocktails or lazily reading a book on the balcony outside the Tan Chau Bar.
Our 2-night stay was hosted by the Victoria Chau Doc Hotel. As always our opinions are our own.
Planning a trip to Vietnam read our ultimate travel guide here
You Can Read Our article on Vietnam: Best Vietnamese Restaurant Guide
Join our Facebook Group – Vietnam Travel Planning created to assist you in planning your next vacation to Vietnam.

This post may contain affiliate links. Please see our disclosure for more information.
Our Experience at the Victoria Chau Doc Hotel
Our YouTube Video on the Victoria Chau Doc Hotel
After a very scenic 3-hour drive from the Victoria Can Tho Resort, we arrived at the Victoria Chau Doc Hotel to such a lovely welcome from the staff, a refreshing drink and a very relaxing neck massage whilst we were being checked in.
Our very comfortable Deluxe Room with the unique Victoria Hotel touches was a joy and we looked forward to spending the next 2 nights there. We love the touches in each of the Victoria Hotels that we have stayed in throughout our 3 months of travel in Vietnam from top to bottom. The French Colonial-inspired decor and the use of the local traditional weaving to complement the decor are special touches.
More articles on Victoria Hotels throughout Vietnam to inspire you:
Sapa – Victoria Sapa Resort & Spa
Hoi An – Victoria Hoi An Resort & Spa
Location of Victoria Chau Doc Hotel
Location:
Address: 1 Le Loi Street, Chau Doc City, An Giang Province, Vietnam
Reservations:

Accommodation at the Victoria Chau Doc Hotel
The luxury Victoria Hotel Chau Doc has 92 rooms:
48 Victoria Superior rooms – 25 sqm with sitting area, low table and desk
40 Victoria Deluxe Rooms – 32 sqm with sitting area, low table and desk
4 Victoria Suites – 42 sqm – large balcony, sitting area, low table and desk and complimentary refillable Mini Bar daily (except for check out day) and complimentary 4 pieces of laundry
All rooms have:
Private balcony or terrace
Cable TV
Air-conditioning
International direct dial telephone
DVD player
Safety box
Coffee and tea-making facilities
Mini-bar
Hairdryer
Bathroom with shower only
Restaurants and Bars at Victoria Chau Doc Hotel
The Bassac Restaurant with views over the Bassac River is open from 6 am to 10 pm for breakfast, lunch and dinner.  The Bassac Restaurant offers Vietnamese, Asian and Western cuisine and caters for vegetarians too. For that breakfast with a view, you can't go past the Bassac Restaurant. Don't forget to try their Pho for breakfast!
The Tan Chau Bar is open from 6 am to 11 pm for light food and drinks.  They also offer games such as Chinese Chess, Backgammon as well as a Billiard Table.
Our favourite time of the day was spent at the Tan Chau Bar sipping cocktails and enjoying the sunset. You must try their Cocktail of the Month.
Other Facilities
The Victoria Chau Doc Hotel also offers:
Kid's Club
Babysitting
Swimming Pool
Table Tennis
Fitness centre
Spa & Beauty open from 9 am to 9 pm for body massages, reflexology and facials and more.
Speedboats for rent
Gardens
Activities on demand such as Tai Chi and cooking classes
Free WiFi
Business Centre
Library
Meeting and Conference Facilities
Things To Do in Chau Doc
The Victoria Chau Doc Hotel offers the following tours:
 XeLoi Experience – a 2-hour XeLoi (modified bicycle-pulled rickshaw) tour from the hotel at 7.30 am to visit the local market through the narrow streets of Chau Doc.  You will also travel through the lush green paddy fields, visit a small frog farm and a Buddhist Pagoda before returning back to the hotel.

Sam Mountain at Sunse

t – From 2.30 pm to 5.30 pm the tour takes you to Sam Mountain which is famous for its many temples and pagodas reflecting Chinese, Cham and Khmer architectures.  The tour includes visiting the Cave Pagoda, the Ba Chua Xu temple and Tay An pagoda learning about the various legends before heading to the peak of Sam Mountain.  From the peak, you can see over Chau Doc city to the border of Cambodia.  Sunset will be enjoyed at the Nui Sam Lodge whilst you enjoy their signature cocktail.

Cocktails at Sunset from Nui Sam Lodge – Photo courtesy of Victoria Hotels Nui Sam Lodge

Vinh Te Canal Afternoon Cruise and Sunset – From 2.30 pm to 6 pm you will enjoy an afternoon cruise to a nearby Cham village where you can explore the village on foot and learn about their way of life. You return to the boat and cruise towards Sam Mountain passing along the Vinh Te Canal built in 1819 by Thoai Ngoc Hau. When you arrive at the banks of Sam Mountain you can visit two temples that draw pilgrims from miles around.  Enjoy a cocktail at sunset from the Nui Sam Lodge.

Chau Doc 2 Hour Riverlife Tour – The Mekong Delta is a land of winding waterways, lush paddy fields and floating markets where life is governed by the ebb and flow of the Mekong River and its tributaries.  You take a small boat to Chau Doc's famous floating market where you can view the locals buy and sell local fruits, vegetables and fish. Continue past the floating market to the fish farms on way to a local Cham village before heading back to the hotel.

Tra Su Forest – Photo courtesy of Photographer Le Huynh Nhi from the Victoria Chau Doc Hotel

Tra Su BirdLife Private Tour – 20 kms from Chau Doc is the Tra Su Forest.  Travel by sampan through waterways flanked by mangroves and lush greenery. This eco reserve spans 850 hectares and is a haven for fauna and flora with more than 100 species of water birds and colonies of bats. On the way to the Tra Su Forest you will visit a small Khmer village where you will learn about the importance of Buddhism in the community and have the opportunity to chat with monks at the local monastery.

Chau Doc Market Walking Tour

– 

a 2-hour walking tour through the local market of Chau Doc. Set off on foot from the hotel, following the course of the river into the heart of the town. Chau Doc is an important trading hub for the surrounding countryside and its narrow streets are busy with all manner of trades, from bicycle repairmen to palm nut sellers. Taste some of the local specialties such as sweet palm juice before returning back to the hotel.
Journey With Victoria Speedboats from Chau Doc to Phnom Penh and Phnom Penh to Chau Doc
A scenic and easy way to enter Cambodia from Vietnam is via the Mekong Delta and the Victoria Speedboat service. They offer either a 7-seat or a 22-seat speedboat where you can enjoy the 5-hour journey winding your way up the river passing the local fishing villages, markets and stilt homes.  The river is a hive of activity from local wooden fishing boats to large container ships and cruises.
You will need to have a valid Vietnamese Visa if you are travelling from Phnom Penh to Chau Doc. You can apply for your Cambodian Visa at the border unless you have to apply beforehand. Check here for more details.
It was a very easy border crossing, much less stressful than land border crossings. It takes an hour to arrive at the border crossings from Chau Doc.  On average the time spent at the two border crossings is 1 hour then a 3-hour journey into Phnom Penh.
On the reverse journey from Phnom Penh to the Vietnamese border is 3 hours, one hour spent at both border crossings and then 1 hour to Chau Doc.
WiFi, toilets and complimentary drinks are included.
Timetable:
From Victoria Chau Doc Hotel to Phnom Penh depart at 7 am
From Phnom Penh: Phnom Penh Port, Pier 103, Sisowath Quay to Victoria Chau Doc Hotel depart at 1.30 pm.
Pricing 2022
As of 2022, the cost is VND 1,935,000 ++ (USD$83.50) per person
Essential Information for Visiting Vietnam
Getting In to Chau Doc
The closest airport to Chau Doc is 109 km away at Can Tho or 122 km to Phnom Penh Airport.
Flight Deals to Chau Doc and the Mekong Delta
Find the cheapest flights with Skyscanner our 'go-to' when researching and booking flights.
Air Asia, the budget carrier, has flights to Hanoi, Ho Chi Minh City, Danang and Nha Trang, from major Asian cities.
Visa
You can also now process online photos for visas online too through ivisa.
Check if you require a visa to enter Vietnam below:
Travelling around South East Asia
For travel around South East Asia by ferry, train or boat we book with 12goasia.
Check here for the latest schedules and ticket prices.
Travel Insurance
We recommend taking out travel insurance as soon as you book your flights and pay deposits on any cruises, tours or hotels.
Travel Shop
If you need new luggage, packing cubes or the latest travel clothes or guides, our To Travel Too Travel Shop now has over 800 products.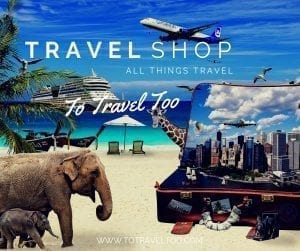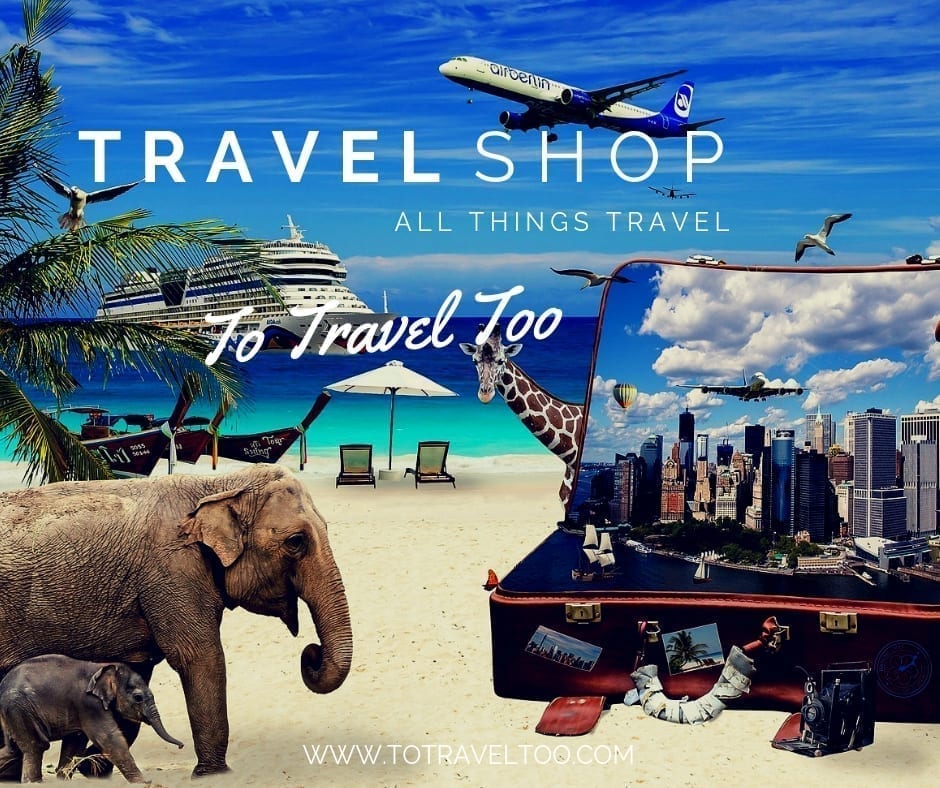 Pinterest
Are you on Pinterest? We are at To Travel Too and we have many travel-related boards check us out at Pinterest.  If you enjoyed our article why not pin it to your board.
If you have any questions or would like some advice we would love to hear from you. You can reach us via our Facebook page or email us here.
We hope you have enjoyed our article on the Victoria Chau Doc Hotel in the Mekong Delta of Vietnam.