Are you planning a trip to Vietnam and looking for the best way to travel from Hue to Hoi An? Look no further! In this article, how to get from Hue to Hoi An, we will guide you through the various transportation options available, highlighting their pros and cons. Whether you prefer a scenic train ride or a thrilling motorbike adventure along the Hai Van Pass, we've got you covered. Discover the most efficient and enjoyable ways to make your journey from the historic city of Hue to the charming town of Hoi An an unforgettable experience.
We break this down for you so that you can make the right choice at the right time on how to go from Hue to Hoi An.
The best way to get from Hue to Hoi An
When we started to research how to travel from Hue to Hoi An these were the options:
Hue to Hoi An by train
Hue to Hoi An by bus
Hue to Hoi An by car
Hue to Hoi An distance is 122 km.
How to travel from Hue to Hoi An by Train
There is no direct train service from Hue to Hoi An.  You can book a train from Hue to Danang and then you will need to get a taxi from Danang to Hoi An. You can use 12goAsia to book the train from Hue to Danang. Through 12goAsia the train travel time is approximately 2.5 hours with prices from USD10
For a taxi from Danang to Hoi An you can download Grab (similar to Uber).
You can book a private transfer from Danang to Hoi An here.
How to travel from Hue to Hoi An by Bus
There are several bus companies that travel this route – details through 12goAsia
You will need to put in Hue Hanh Cafe to Hoi An Sinh for a small minibus with prices from USD24 for the 3-hour journey.
How to travel from Hue to Hoi An by private transfer with sightseeing along the way
When we weighed up the costs for both of us and the sights we could see along the way, the private car transfer with sightseeing was the winner.
For bookings see below:
5% Discount for Car transfer from Hue to Hoi An or vv with sightseeing along the way
You can book your private one-way transfer from Hue to Hoi An here
Use promo code totraveltoo2023 to get your 5% discount
Travel Tip: BeeBeeTravel uses English-speaking guides.  They also include insurance (liability up to $500 per person) for the transfer.
Here is the full tour description:
Join us on an amazing drive along one of the most scenic routes in the country, taking you from the historic city of Hue to the charming town of Hoi An. Our tour offers the best way to travel between these two iconic destinations, allowing you to immerse yourself in the breathtaking scenery of Central Vietnam.
Conquer the mighty Hai Van Pass and marvel at the stunning views of Lap An Lagoon, a true hidden gem in the region. Take a relaxing cruise along My Khe Beach, one of the most beautiful beaches in the world, and admire the stunning Dragon Bridge Danang, a symbol of modernity in the city.
To make your tour even more memorable, we've included visits to the iconic Marble Mountains and the fascinating Cham Museum at no extra cost! Explore the stunning natural beauty of the Marble Mountains and learn about the rich cultural heritage of the Champa Kingdom at the museum.
Don't miss this opportunity to experience the best of Central Vietnam on this unforgettable tour from Hue to Hoi An. Book your seat today!
Need an e-sim card for Vietnam?
Enjoy the convenient and instantly available eSIM data plans for Vietnam. Choose from a variety of options and activate your eSIM anywhere on your journey in Vietnam.
We had planned to spend over 3 weeks in and around Hoi An as it has so much to see and do it warranted more than just a few nights.
Planning a trip to Vietnam read our ultimate travel guide here
You Can Read Our article on Vietnam: Best Vietnamese Restaurant Guide
We have created our Facebook Group – Vietnam Travel Planning to assist you in your travel planning. Join our group, ask any questions you may have of our community, we want to make your next vacation to Vietnam memorable.

Our YouTube Video of How To Get From Hue To Hoi An
This post may contain affiliate links. Please see our disclosure for more information. As an Amazon Associate, we earn from qualifying purchases (if applicable).
Map of How To Get From Hue To Hoi An Vietnam
Our Journey: How To Get From Hue to Hoi An
Nau was our driver from Hue to Hoi An, he was a safe and responsible driver.  The car was spacious, and clean, with air conditioning. Our guide Ms. Hoe was excellent, and very knowledgeable and we had a great time on our journey.  Water was provided for us.
Places to Visit From Hue To Hoi An:
 Lap An Lagoon- 800 hectares, mangroves
 Hai Van Pass
 Marble Mountain
We could have also visited the Cham Museum in Danang but we had already visited on a previous trip.  Lunch stops along the way were also possible.
Lap An Lagoon
Address: Nguyễn Văn, TT. Lăng Cô, Phú Lộc, Thừa Thiên Huế,
Lap An Lagoon is located near the Phú Gia Bridge of Lăng Cô town 64 km from Hue. The journey took around 1 hour 20 minutes.  It is such a peaceful location, no wonder it is so popular with travellers and locals. The locals' farm for oysters here and on arrival we could see a group of them cleaning and opening the oysters ready for sale.  In a small stall across the road from the Lagoon, you could buy local fresh fish and pink scallops. The locals say that the oyster is their 'heavenly gift'.
The Lagoon is spread over 800 hectares and has the backdrop of Bach Ma Mountains.  It has often been described as where the mountain meets the ocean. Locals say the best time to visit the lake is at sunset, where the colours are reflected in the waters of the lagoon.
Free to visit.
Hai Van Pass
In 2005 a tunnel was completed through Bach Ma Mountain and most traffic use this route to travel between  Hue and Hoi An and vice versa.  The Hai Van Pass is now used by travellers on motorbikes and buses and a few trucks.  Hai Van translated means "the pass of ocean mist".  It is certainly a lot cooler at the top of the mountain than in either Danang or Hue.
Hai Van Pass is 500m high and it is the highest pass in the whole of Vietnam.  The 20 km long road joins Danang and the province of Hue. There are tourist shops and restaurants when you arrive at the top of the Pass.  From one side you can see Hue Province and from the other, you can view Danang and its beaches in the distance. The views are stunning over the South China Sea.
The UK Program Top Gear travelled the road in 2008 and named it one of the best coastal roads in the world.
The ancient gate at the top of the pass dates back to 12th century.  The Gate marked the border crossing between the Dia Viet and Champa Kingdoms. Later in the Vietnam War, the Hai Van Pass was a military outpost for the USA.  The VC forces would set up ambushes along the pass.  The dense mountain forest of the Bach Ma Mountain was ideal to manoeuvre their troops to attack the installations on Hai Van Pass.
Free to visit.
Marble Mountain
Marble Mountain is a cluster of 5 mountains 9 km south of Danang and 20 km from Hoi An that relate to the 5 elements: metal, earth, water, wood and fire. The mountains are made from limestone and marble. Marble Mountain was originally a sacred site for the Cham people for worship.  You can visit temples, caves and tunnels during your visit.
The views across to My Khe Beach and Danang are spectacular.
As you exit the lift you will see the Xa Loi Tower which is a 6-sided 7-storey temple worshipping Buddha with over 200 statues inside.
There is a Banyan Tree that is over 600 years old and 3 Bodhi trees ranging from 160 years old to 210 years.
We love a good legend! The Cham legend states that an elderly hermit was fishing in the South China Sea when a dragon appeared and deposited an egg on the coast. The dragon disappeared and a golden turtle then appeared and asked the hermit to protect the egg that was deposited by the dragon.  The hermit could not follow through with the responsibilities and buried the egg in the land. The egg broke into 5 pieces and formed the 5 Marble Mountains.
Visit Marble Mountains cost VND55,000 per person (USD$ 2.50) entrance fee which includes the 43-metre lift access (this saves a walk up the mountain)
Opening Hours: 07.00 to 17.30
Allow 1.5 hours for the visit
Cham Museum
The Cham Museum is located in Danang at Số 02 2 Tháng 9, Bình Hiên, Hải Châu, Đà Nẵng 550000, Vietnam.
It houses the largest collection of over 300 terracotta and stone artefacts from the Cham people who were the indigenous people of Vietnam with roots dating back to 192 AD. As you wander the museum you will note that the statues have a Hindu influence and there are Buddha deities as well.
Entrance Costs: VND 60,000  (USD$ 2.60)
Opening Hours: 07.00 to 17.30 daily
How To Book Your Private Car Transfer
To book your private car transfer from Hue to Hoi An (which includes English-speaking guide and includes insurance (liability up to $500 per person) for the transfer.
use promo code totraveltoo2023 to get 5% discount on your private transfer click this link
Hotels In Hue
In Hue City we can personally recommend two hotels: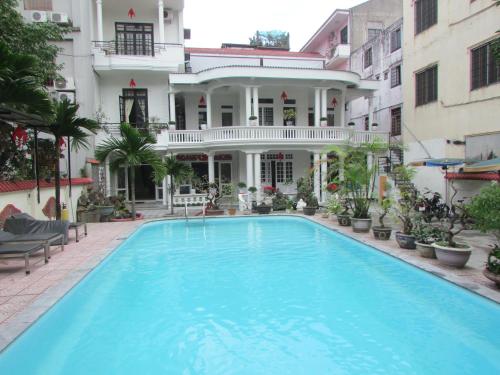 Hue Garden Villa Hotel located in the centre of Hue with a swimming pool, good Wifi and breakfast included. Suitable for all travellers. It is a few minutes away from the Weekend Walking Street.
Guest review: Great location – tucked away in quite lane, but close to many eating/drinking places. Very nice swimming pool. Elegant old building. My room had a good sized balcony overlooking the pool. Nice people


Emm Hotel is located further out, approximately 15 minutes walk to the centre or 5 minutes by car.  There is a swimming pool, good WiFi and breakfast included.  Our recommendation is to try their restaurant Spice Viet for the best local Vietnamese cuisine in Hue.
Guest review: Great location for a short stay in Hue, great to have the pool to cool down in after a day exploring the Citadel

Best Hotels in Hoi An
We spent 3 weeks in Hoi An and during that time we stayed in four hotels, from 5-star luxury to budget-price beach accommodation in An Bang Beach.
For 5 star accommodation, we can recommend the Victoria Hotel Beach & Spa Resort Hoi An.
The Victoria Hotel Beach & Spa Resort is located about a 15-minute drive from Hoi An and is located on its own private beach. They have some great tours available e.g. A sidecar adventure to Monkey Mountain. It is a beautiful resort, great restaurants and spa with views over towards Cham Islands.
Guest review: Everything about the resort was exceptional. The room was amazing (ocean view), the staff could not have been more friendly and helpful, the pool and breakfast were amazing. Would highly recommend

For 4-star accommodation, we can recommend the EMM Hotel in Hoi An.
The Emm Hotel is located just on the edge of the Old Town – it takes about a 10-minute walk to the centre of the Old Town. It is a funky style hotel, excellent swimming pool, lush tropical gardens, good WiFi and an extensive buffet breakfast is included.  We can recommend that you try out their Spice Viet Restaurant for good local Vietnamese cuisine.
Guest review: We loved our stay. Very friendly staff, lovely room. Nice cocktails at the pool and good location.

For 3-star accommodation (although we would rate this as 4 stars) the Ha An Hotel in the Old Town has a perfect location if you like to be where the action is. They offer good size bedrooms with balconies overlooking their tropical gardens, excellent buffet, swimming pool and good WiFi.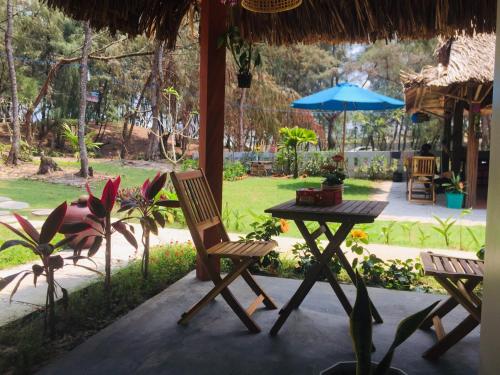 For budget beach homestay accommodation we can recommend the Hoi An Blue Seaside Homestay.  It is further out of town, they have their own restaurant, good clean accommodation and good WiFi.  For the beach restaurants of An Bang beach, it will take 20 minutes to walk via the beach or 5 minutes by car.
Guest review: The location of this place is amazing, its very secluded and has basically its own private beach only 50m walk away. The beach is very quiet compared to the rest of Cua Dai and An Bang, its amazing! The rooms are clean and comfy and the bungalows and breakfast area is covered by shade from some trees, it' very peaceful. I rented a scooter to get around, everything is very close.

Vietnam Flights
Air Asia, the budget carrier, has flights to Hanoi, Ho Chi Minh City, Danang and Nha Trang, from major Asian cities.
Do You Need a Visa For Vietnam
Most travellers to Vietnam will need to organise an e-visa online.
Tours Available in Hue
More Things To Do in Hue
Tours Available in Hoi An
There are so many things to do in the colourful town of Hoi An, we share with you some of the top things to do in Hoi An through our partner Get Your Guide.
Flight Deals to Vietnam
Find the cheapest flights with Skyscanner w our 'go-to' when researching and booking flights throughout the world.
Travel Insurance
We recommend taking out travel insurance when you book and pay for your flights and pay deposits on tours and cruises.
Pinterest
Are you on Pinterest? We are at To Travel Too and we have many travel-related boards check us out at Pinterest.  If you enjoyed our article why not pin it to your board.
To Travel Too Travel Shop
We have over 350+ travel-related products currently in our Travel Shop ranging from luggage, packing cubes to travel guides and more.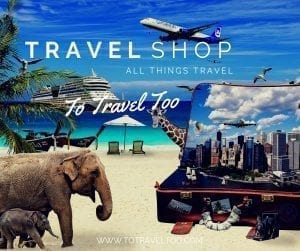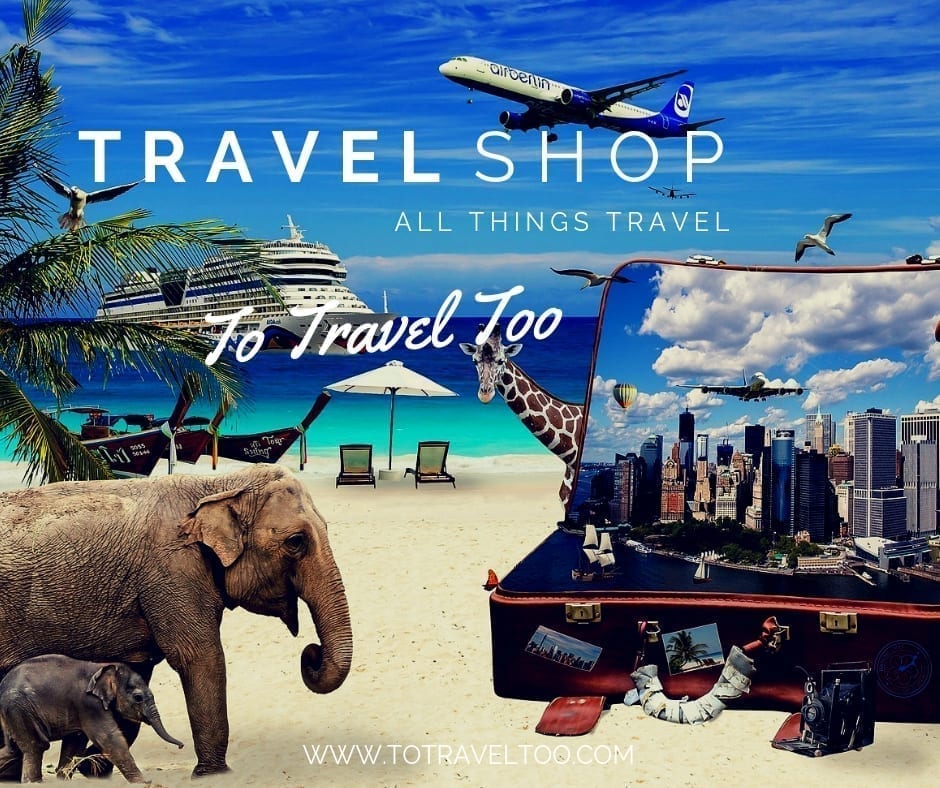 In conclusion, traveling from Hue to Hoi An offers a unique and breathtaking experience through some of Vietnam's most scenic landscapes. Whether you choose to embark on an adventurous motorbike journey or opt for a more relaxed and comfortable mode of transport, such as a private car or bus, the route between these two cities is filled with cultural gems and natural wonders waiting to be explored. From ancient imperial tombs and pagodas in Hue to pristine beaches and historic sites in Hoi An, this trip promises unforgettable memories. So, grab your map, plan your itinerary, and get ready for an incredible journey from Hue to Hoi An that will undoubtedly leave you enchanted by the beauty of Central Vietnam.