Welcome to Hanoi, the vibrant and bustling capital city of Vietnam. Nestled in the northern part of the country, Hanoi is a captivating blend of ancient traditions and modern developments. This enchanting city offers an array of cultural experiences, historical landmarks, mouth-watering cuisine, and a lively nightlife that will leave you wanting more. Whether you are a history buff seeking to delve into its rich past or a food lover eager to explore its culinary delights, our article will guide you through an unforgettable weekend in Hanoi. Get ready to immerse yourself in the charm and energy of this captivating city as we unveil the best attractions and activities for your two-day adventure.
Our Hanoi Itinerary will help you plan your weekend stay in Hanoi Vietnam. You can use our travel guide to assist you in planning a trip mid-week but you will miss out on the vibrant Hanoi Old Quarter Walking Street that starts at 7 pm on Friday night and concludes at midnight on Sunday night.  You won't want to miss this!
What is the best time to visit Hanoi?
One of the questions we are often asked is about the weather in Vietnam. The most comfortable time of the year to visit Hanoi is during the months of October through to November.
Planning a trip to Vietnam read our ultimate travel guide here
You Can Read Our article on Vietnam: Best Vietnamese Restaurant Guide
We have created our Facebook Group – Vietnam Travel Planning to assist you in planning your next vacation to Vietnam.

This post may contain affiliate links. Please see our disclosure for more information.
Air Asia, the budget carrier, has flights into Hanoi, Ho Chi Minh City, Danang and Nha Trang, from major Asian cities.
Our Hanoi Itinerary Commences on A Friday Evening
Looking for nightlife? Hanoi vs Ho Chi Minh City which is better
We chose to stay at the Pullman Hanoi which is approximately 25 miles from Hanoi's International Airport.
There are various ways of getting to the hotel.
A taxi from the airport has a fixed price of VND370,000 (USD 16.00, AUD 23.50 Euros 14.50). There is also a VND20,000 airport fee (USD 0.86, AUD 1.27, Euros 0.78).
You can organise a private airport transfer for more details Click here
After a long flight from Australia, we chose to have a cocktail at the Mint Bar before heading to dinner at Le Cheminee.  We wanted to pack as much as we could into the weekend in Hanoi before heading off to Sapa, Ha Long Bay and Mai Chau.
Friday Evening in Hanoi
Cocktail Hour at The Mint Bar
The Mint Bar prides itself on its extensive wine list from Vinoteca by Pullman.  Enjoy happy hour 'buy one get one free" cocktail, beer or house wine whilst enjoying tapas or a meal off their menu.
Dinner at La Cheminee
La Cheminee is the french word for a chimney.  As you arrive at the Pullman Hanoi Hotel you cannot miss the chimney which was part of a brick factory that was built in 1920 on the current site of the hotel. The Cat Linh Chimney from the 1920s to 1980s was the highest landmark in Hanoi. During the hotel's construction in 1990, they decided to keep the chimney as part of Hanoi's history.
Need more options for hotel accommodation in Hanoi?
Do You Need a Sim Card for Vietnam
Travel Option – Hanoi's Hop on Hop off Bus
Tour description: 
Discover Hanoi, one of the most ancient capital cities in the world, via an open-top bus.
Choose between 24 or 48-hour passes and discover this impressive destination at your own pace.
Located on the banks of the Red River, explore well-preserved colonial buildings, ancient pagodas, and unique museums within the city centre. Take in the beautiful French flair and traditional Vietnamese touch in its Gothic churches, opera houses, and French colonial buildings.
Highlights of the tour include Ly Thai Flower Garden, the Hanoi Cathedral, Hanoi Old Quarter, Hoan Kiem Lake, and Opera House, to name just a few. Hop off at any of the 13 stops of this 80-minute tour to see this vibrant city in all its glory.
Saturday Day 1 of Your Hanoi Itinerary – Best Things To Do In Hanoi
You can now download our itinerary article onto an App and take the article with all our tips with you offline as you wander Hanoi. Just like having your own tour guide with you. Click the banner below to find out what to see in Hanoi.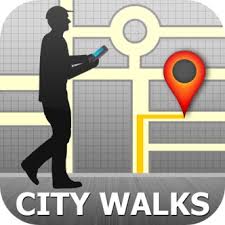 Wondering what not to miss in Hanoi?
Check out our video on A Weekend Hanoi Itinerary:
Early Morning Visit to Hoan Kiem Lake (Lake of the Returned Sword)
An early morning start to enjoy the best of Hanoi with the locals at sunrise.  If you are feeling energetic you can walk the 3.7km to Hoan Kiem Lake.  We would recommend starting off just before 6 a.m.  The weather is much cooler at this time of the day.  If you are not up for the walk a taxi can be arranged by the Concierge team for the 10-minute journey.
"Grab"  (similar to Uber) is available in Hanoi as an alternative to regular taxis, the approximate fare would be VND50,000 (USD 2.15, AUD 3.16, Euros 1.92).
There are many types of exercise at this time of the morning.  We noticed Zumba, Latin Dancing, Line Dancing, and many varieties of exercise as well as Tai Chi and Yoga.  Everyone is welcome to join in.  There were even soccer matches and badminton in some areas.
At 7.00 am you can cross the Rising Sun Bridge (aka Huc Bridge)  to Jade Island which houses Ngoc Son Temple.  It is peaceful at this time of the morning.  During the day and up to the closing time at 5.00 pm in the evening, the Bridge and the Temple can be very busy. Ngoc Son Temple was built in the 18th century in commemoration of Tran Hung Dao, a 13th-century military leader, who fought in the battle against the Yuan Dynasty.
Vietnamese Legend of the Lake
We enjoy the many legends and myths of Vietnam and its people.  The Legend of Hoan Kiem Lake is about an Emperor who once was given a magical sword.  The Emperor used this magical sword against the Chinese Ming Dynasty which he defeated. After the defeat, he noticed that the Golden Turtle God had returned to Hoan Kiem Lake. The lake is full of soft-shelled turtles that are considered auspicious.
Entrance Fee to Jade Island
Adults VND 40,000
Return To Pullman Hanoi Hotel for Breakfast
The rest of Saturday's itinerary is easily accessed from Pullman Hanoi.
Temple of Literature Hanoi
The Temple of Literature which is also known as the Temple of Culture was built in 1070 by King Ly Than Tong. It was Vietnam's first University and hosts the Imperial Academy. It is one of several temples dedicated to Confucious in Vietnam and appears on the back of the VND 100,000 note.
The University was planned for noble families to attend but it was later opened up for commoners.
The complex includes 5 courtyards and a Stelae of Doctors that contain 116 Steles of turtles carved out of bluestone.  The turtles contain motifs that encouraged study and honour talents.
The Temple of Literature Address: 58 Quốc Tử Giám, Văn Miếu, Đống Đa, Hà Nội 100000
Opening Hours: 08.00 to 17.00
Entrance Fee Adults VND 30,000 (USD 1.30, AUD 1.90, Euros 1.15)
Vietnam Military History Museum Hanoi
Opposite Lenin Park is the Vietnam Military History Museum which is also known as the Army Museum.  The Museum was opened on the 17th of July 1956.  The Hanoi Museum contains over 160,000 artillery and weaponry items from all of Vietnam's war history. It also houses artefacts from the Hong Bang Dynasty that dates back to 2879 BC as well as a B-52 Bomber, M107 self-propelled gun and a military tank.
The Flag Tower of Hanoi dominates the grounds of the Military Museum. It was constructed under the Nguyen Dynasty during 1805 – 1812 reaching to 40m in height as an observation post for the Hanoi Citadel.  It was constructed with 3 tiers and a pyramid-shaped tower that has a spiral staircase. The National Flag is flown from the top of the tower.
Opening Hours: Daily 08:00 – 11:30 Tuesday – Thursday, Saturday & Sunday 14:00 – 16:00
Address: 28A Dien Bien Phu, Ba Dinh District Hanoi, Vietnam
Entrance Fees: Adults VND 30,000 (USD 1.30, AUD 1.90, Euros 1.15). There is also a camera fee of VND 20,000 (USD 0.86, AUD 1.27, Euros 0.77)
Private Half-Day Hanoi City Tour: Mausoleum, Temple & Pagoda
Participate in this comprehensive private tour of the city
Enjoy the comfort of free hotel pick-up and drop off
Visit Ho Chi Minh's Mausoleum and the One Pillar Pagoda
See the Temple of Literature, Vietnam's first university
Marvel at the Tran Quoc Pagoda, the oldest pagoda in Hanoi
Ho Chi Minh Mausoleum Hanoi
There is a flag-raising ceremony that started in 2001 and is performed by 34 soldiers at 6.00 am daily.  The flag is lowered at 9.00 pm.
The Changing of the Guards at the Ho Chi Minh Mausoleum is conducted throughout the day.
There are security checkpoints to enter the grounds of the Ho Chi Minh Mausoleum.  Construction started in 1973 and opened in 1975. The Museum is the final resting place of Vietnam's great leader Ho Chi Minh.  Each year his remains are sent back to Russia, we had read that this occurred during October but we visited in July and it was closed. His body is in a glass case but this is not what Ho Chi Minh wanted. His will stated that he wanted to be cremated and that his ashes were to be scattered to the North, South and Centre of Vietnam.
NB: Check with your hotel whether the Mausoleum is open or not.
Pro-Tip
There is a Ho Chi Minh Mausoleum dress code to enter the grounds: you are not allowed to wear mini-skirts, sleeveless shirts or shorts. Bags and cameras are subjected to a security check.
Address: 2 Hung Vuong, Ba Dinh Square
Opening Hours: Tuesday – Thursday 07:30 – 10:30, Saturday & Sunday 07:30 – 11:00
Entrance Fee: Free
Hanoi's Presidential Palace – one of the top things to see in Hanoi
The stunning yellow Presidential Palace was constructed between 1901 and 1906 by Auguste Henri Vildieu for the French Governor of Indochina. It has 30 rooms built in the French Colonial style. The peaceful grounds contain a carp pond and beautifully manicured gardens to wander through.
Ho Chi Minh refused to live in the Palace but lived instead in a small modest stilt house close by.  He used the Palace to receive important and state guests there.
Today it is the office of the President of Vietnam where he receives Heads of Countries and States.
The Presidential Palace is not open to the public but the grounds are where you can view the Stilt House.
Address: 2 Hung Vuong, Ngoc Ha, Ba Dinh District, Hanoi
Opening Hours: 08.00  – 16.00 (closed between 11.00 and 14.00)
Entrance Fee: Adults VND 25,000 (USD 1.07, AUD 1.58, Euros 0.96)
One Pillar Pagoda Hanoi
The One Pillar Pagoda was built in the 11th century by King Ly Thai Tong who ruled from 1028 – 1054. The Buddhist Temple is shaped like a lotus flower which resembles the symbol of purity. The temple has been renovated several times over the years the first in 1105, then between 1840 to 1850 and again in 1922.  It was destroyed during the Indochina War in 1954 and rebuilt in 1955.
The Shrine inside is dedicated to Quan Am the Vietnamese Buddhist Deity also known as the Goddess of Mercy.
Address: Chua Mot Cot, Doi Can, Ba Dinh
Opening Hours: 08.00 – 17.00
Entrance Fee: Free
Return to the Pullman Hanoi Hotel mid to late afternoon
You can return to the Pullman Hotel for a special afternoon tea or happy hour depending on the time.
Pullman Hanoi's Special Afternoon Tea is from 2.30 pm to 5.00 pm. Every two months there are different themes.
Happy Hour – from 5.00 pm to 6.00 pm daily you can enjoy "buy one get one free" for local beer, cocktails and house wine.
Saturday Evening – Old Quarter Weekend Walking Street
The Pullman Hanoi Hotel offers a free shuttle bus service on Saturday and Sunday to the Old Quarter.  It is on a first-come-first-served basis.
In the afternoon the service leaves at 4.30 pm, 6.00 pm or 7.30pm.  They have return times as well but we would recommend using this service for a one-way transfer to the Old Quarter to enjoy the Weekend Walking Street. Check with the concierge in case the timings have changed.
To enjoy Hanoi's nightlife head to the streets in the Old Quarter above Hoan Kiem Lake. This is a highlight and a must-do experience on Friday, Saturday and Sunday nights. The streets turn into pedestrian walkways with markets from 6 pm Friday night to midnight on Sunday night. Enjoy the legends of the street theatre.
Hanoi is well known for its Vietnamese food and the availability of so many restaurants and cuisines to choose from.
The Old Quarter is made up of many restaurants, bars and commercial shops. The old shophouses are narrow measuring  3m wide x 60m long.  You may wonder why they are so long and narrow, it was to avoid paying high taxes at that time. The wider the building the higher the taxes.  Shops were located on street level and families were living above.  At times there would be many generations living in one shophouse.
The Old Quarter during its trading heydays would have various streets with the same goods being produced, in fact, it was also known as 36 streets (36 member streets) similar to the gilded age in Europe e.g. silver street, paper street, bamboo street etc.
Some of the streets to wander down:
Hang Bac
Hang Be
Cau Go
Hang Dao
Dong Xuan – Market
Hang Mam
Ma May
Hang Thiec
Hang Thung
Would you like to take a cyclo tour around the Old Quarter?
Explore the city with ease as your driver pedals your cyclo behind you
Observe the unique architecture of the Old Quarter
See the highlights of Hanoi including Dong Xuan Market, Opera House, Cathedral Church
Stop at each destination for photos or a short visit

Visit Beer Street in Hanoi's Old Quarter

Map of Beer Street

Beer Street

Beer Street (Ta Hien Street) runs for only 200m. In summer it is particularly busy as locals and visitors alike descend on Beer Street in the cool of the evening to drink beer and enjoy local dishes whilst sitting on small red plastic stools. There are a variety of beers served – international or local.

You can head back to the Pullman Hotel via Hoan Kiem Lake. The lights from the Rising Sun Bridge and the Jade Temple offers great photo opportunities.

Sunday Day 2 of Your Hanoi Itinerary – More Top Things To Do in Hanoi

After a leisurely buffet breakfast at the Pullman Hanoi, we recommend that you head out towards the Hanoi Prison Museum – known as Hoa Lo Prison or as the American POWs called it Hanoi Hilton.

Hoa Lo Prison – an interesting museum to visit

How the prisoners were treated – shackled closely to one another

The French built the prison in 1886 when they had control of Vietnam. It was used originally for political prisoners.  The Prison had the nickname Hoa Lo which means 'hell's hole' or 'fiery furnace'.  The streets around the Prison or Maison Centrale as the French called it were where wood furnaces were built.

During the Vietnam War Senator John McCain was an inmate who arrived at the Prison with a broken knee.  He only received medical treatment when they found out that his father was an Admiral.

Address: 1 Hoa Lo Street, Tran Hung Dao Hanoi

Opening Hours: 08.00 to 17.00 but closed for lunch from 11.30 – 13.30.

Entrance Fee: VND 30,000 (USD 1.30, AUD 1.90, Euros 1.15).

Hanoi Ancient House

Distance between Hoa Lo Prison and Hanoi Ancient House

Inside Hanoi's Ancient House in Ma May Street Old Quarter

The Hanoi Ancient House or Traditional House was built at the end of the 19th century.  Shopkeepers and their families lived there until 1945 when it was bought by a family to sell Chinese Medicine. In 1954 the government of the day requisitioned the house and five families lived there till 1999.

Since 1999 the House has undergone renovations.  Hanoi and Toulouse in France have combined together to ensure that the house is restored, the first one to be completed in the Old Quarter.

Ma May Street was once located on the banks of the Red River.  It was made up of 2 streets Hang (meaning street) May and Hang Ma.  They were combined at the beginning of the 19th century.

Address: 87 Ma May Street, Hanoi Old Quarter

Opening Times: 08.00 am to 17.00 am on Saturday and Sunday it remains open till 10.00 pm.

Entrance Fee: VND 20,000 (USD 0.86, AUD 1.27, Euros 0.77).

Coffee Time in the Old Quarter of Hanoi

Hanoi's Old Quarter is not short on coffee shops. Have you tried Egg Coffee or Coconut Coffee? Our favourite is Coconut Coffee. The richness of the coconut cream and milk with the espresso is a heavenly combination.

Where to buy the best egg and coconut coffees in Hanoi Old Quarter

Where to try Coconut Coffee: Cong Caphe 32 Dien Bien Phu Hoan Kiem

Where to try Egg Coffee: Giang Cafe 39 Nguyen Huu Huan, Hoan Kiem

Train Street Hanoi

Train Street was one of the best things to do in Hanoi.

Train Street – enjoy a meal or drink on the tracks before the train arrives

Can you imagine a small residential street just minutes away from Hanoi Rail Station where the train to Saigon runs four times a day? When the train is not passing through you can sit on the tracks or at the side of the tracks and enjoy drinks and meals.  Minutes before the train passes through awnings are pulled down, tables and chairs brought inside, and visitors pin themselves up against the walls of the shops and residential homes. Train Street was a once-in-a-lifetime experience.

If you would like to see our video of our experience check out our YouTube video here.

Address: Lê Duẩn and Khâm Thin Street

Timings: During the day the train runs through just after 2 pm and 3 pm. We would recommend getting there about 20 – 30 minutes beforehand to reserve your spot. The train does pass through in the evening but it is too dark to take photos.

Thang Long Water Puppet Theatre in Hanoi's Old Quarter

Walking map from Train Street to Water Puppet Theatre

Puppets at the Water Puppet Theatre

The tradition of the Water Puppets dates back to the 11th century.  When the rice fields became flooded locals would entertain one another by creating stories with the puppets over the water at times standing waist-deep.  The puppets would seem to glide through the water.  The puppet owners would stand behind a screen and work the puppets with long rods.

The stories are based on myths and legends and are accompanied by a Vietnamese orchestra. The short stories are based on village life, agricultural activities and mythical creatures all performed by 8 puppeteers.

Opening Hours: Daily 15:00, 16:10, 17:20, 18:30 & 20:00

Address: 57B, Dinh Tien Hoang Street, Hoan Kiem District, Hanoi

Prepurchase your skip-the-line tickets here.

Pro-Tip

If you want to take videos and photos pay the extra and have front row seats.

Sunday Evening After The Water Puppet Theatre

You can either return back to the Pullman Hanoi or enjoy a meal in the Old Quarter before returning. The Sunday Walking Street finishes at midnight.

Cooking Class in Hanoi?

5 Dishes Traditional Hanoian Cuisine Cooking Class with Market Tour

Our cooking class has been gaining popularity through the years of giving people-intensive and interesting lessons. Guests who come to us can be experts who want to open a Vietnamese restaurant back home or a person who never cooked before but wants to be able to eat delicious Vietnamese food when they have to come back after vacation.

Our school is located right in the centre of the Old Quarter so very easy to access and hence, after the market tour in the biggest market in Hanoi which is right near the Old Quarter, you can also know where to buy what in the rest of your trip here.

We will introduce you to the most popular and authentic 5-dish meal in Hanoi or its vegetarian version for vegetarian attendants. You can really get your hands on the cooking. You will buy & bargain your own ingredients and make everything from scratch. After the class, you'll be confident to cook for your beloved family and friends with Book your cooking class heremesmerizing Vietnamese dishes.




Where to stay in Hanoi?

Read our article: Where to Stay in Hanoi 

Check out our Youtube Video of the Pullman Hotel Hanoi here

One of the best hotels in Hanoi is the Pullman Hotel Hanoi which is perfectly located to enjoy the sights that we have included in our Hanoi itinerary.  Hanoi is a very walkable city, but you do have to have your 'wits' about you when you are crossing every street and even small laneways.  Sometimes, motorbikes jump the footpaths, so be on alert at all times.

We chose to stay at the Pullman Hanoi not only because of its location but because of the activities that they offer.  If we are sightseeing in a city, especially in a warm climate, we enjoy returning to the hotel for a swim or a spa treatment.  The Pullman offers both as well as a gym and tennis court.  Our stay was sponsored at the Pullman Hanoi, but as always, our opinions are our own.

Accommodation at the Pullman Hanoi

Check-in at the Pullman Hotel is from 2.00 pm.  They have 242 luxury rooms and suites to choose from all with the special Pullman touches.

Pullman Hanoi has an Executive Level on the 10th floor.  When you book the Executive Level you can experience their express check-in and check-out, breakfast in their lounge, a meeting area if required as well as the use of computers.

The Pullman Hotel Group has put together a wellness program for all their guests in all of their hotels.  It is based on 4 pillars:

Sleep – for restful sleep a guide is available on gently stretching exercises when you first wake up and an evening routine to unwind
Food – an active breakfast menu that includes dairy, sugar, and gluten-free selections. We enjoy their range of wellness juices each morning.
Sport – 7-minute videos on yoga and fitness are available on Youtube. The hotel provides guests with a fitness bag and a local jogging map
Spa – treatments that reflect waking up gently, feeling invigorated during the day and slowing down in the evening

These 4 pillars are also based on key fundamentals such as:

age defense
energy boost
balance
detox

The breakfast buffet opens at 6 am till 10 am and offers:

a vast selection of pastries, breads and cakes
cereals, fresh fruits and juices
western and Asian hot food options
Egg and Noodle station
Coffee Bar with speciality Vietnamese coffee options

Pullman Hanoi Hotel Reservations

The Pullman Hanoi Hotel belongs to the Accor Group.  You can join the Accor Group Loyalty Program here.

Address: 40, Cát Linh, Đống Đa, Hà Nội 10000

Telephone: 024 3733 0688

Essential Information For Your Visit To Hanoi

Check Whether You Need a Visa For Vietnam

We have published an article on How To Obtain a Visa for Vietnam you can read it here.

Flights To Vietnam

Find the cheapest flights with Skyscanner our 'go-to' when researching and booking flights throughout the world.

Travelling Around Vietnam and Asia?

Throughout our travels, in South East Asia we travel via train, bus and ferry.  Our partner '12goAsia" have all your tickets covered. Check their latest prices and schedules here.

Other Articles on Vietnam:

Our Top 15 Most Beautiful Destinations in Vietnam

Pullman Danang Beach Resort Review

Vietnam from North to South Itinerary

Travel Insurance

We recommend that you purchase travel insurance as soon as you pay for your flights, or put a deposit on hotels, tours or cruises.

Pinterest

Are you on Pinterest? To Travel Too have many travel-related boards check us out at Pinterest.  If you enjoyed our article why not pin it to your board.

We have a To Travel Too Travel Shop with over 400 items ranging from luggage, clothes, books, cameras and more. Click here for details.

Conclusion

In conclusion, a weekend in Hanoi offers an unforgettable and immersive experience of the rich cultural tapestry of Vietnam's capital city. From exploring the historic Old Quarter to indulging in the vibrant street food scene, there is something for every traveller to enjoy. Whether it's witnessing the breathtaking beauty of Hoan Kiem Lake or delving into the fascinating history at Hỏa Lò Prison, Hanoi never fails to captivate visitors with its charm and allure. With its friendly locals, bustling markets, and stunning architecture, this captivating city truly deserves a spot on any traveller's bucket list. A weekend in Hanoi promises to be an adventure filled with unforgettable memories that will leave you yearning for more.
We hope you have enjoyed our article on a weekend in Hanoi.  Feel free to share with family and friends.  If you have any questions you can ask them in our private Facebook Group –

Vietnam Travel Planning.

Looking for a day trip – how about Ninh Binh – we share with you the best travel options on

how to get from Hanoi to Ninh Binh