Hoi An, a charming ancient town nestled along the Central Coast of Vietnam, is a destination that effortlessly transports visitors back in time. With its well-preserved architecture, colourful lantern-lit streets, and rich cultural heritage, Hoi An offers an enchanting experience like no other. One of the best ways to explore this gem is through a walking tour that will take you on a journey through its history and hidden treasures. From centuries-old temples to bustling markets and serene riverside views, embark on an unforgettable adventure as we delve into the must-see sights and sounds of a walking tour of Hoi An.
Hoi An Ancient Town is one of the prettiest Vietnamese towns that we visited during our 3 months of Vietnam travel. If you are planning a visit you will need to allow at least 3 – 5 nights to make the most of this ancient town.
Hoi An is busy and touristy, especially in the evenings but by spending at least 3 – 5 nights you can pick and choose what time you want to go out and wander.
Need a sim card for Vietnam
Enjoy the convenient and instantly available eSIM data plans for Vietnam. Choose from a variety of options and activate your eSIM anywhere on your journey in Vietnam.
Air Asia, the budget carrier, has flights into Hanoi, Ho Chi Minh City, Danang and Nha Trang, from major Asian cities.
Hoi An Vietnam is a UNESCO town that is full of hidden treasures down small alleyways past colonial homes and ancient crumbling traditional Vietnamese homes.  The river with its bobbing colourful lantern boats is a drawcard more so at night when the lanterns twinkle as the boats ply visitors up and down the Thu Bon River.
A relatively small area, Hoi An Ancient Town has become one of the busiest tourist spots in the country. You can understand why once you visit, it is a 'living museum'.  The 800 + traditional homes have been well preserved and they share neighbourhoods with Chinese temples, shophouses, French colonial buildings, markets and of course the river that runs through the middle separating the Old Town with the New Town.
We could wander for days through Hoi An Ancient Town not really understanding what we were looking at.  To understand Hoi An better we reached out to Klook who offer many Vietnam tours and other hundreds of city tours around the world.
One of their top things to do in Vietnam is walking tours and one of their popular ones in Hoi An is the Hidden Hoi An Walking Tour that includes a boat ride down the Thu Bon River. Klook hosted us on their Hidden Hoi An Walking Tour and as always our opinions are our own.
Book Your Hidden Hoi An Walking Tour here
Planning a trip to Vietnam read our ultimate travel guide here
This post may contain affiliate links. Please see our disclosure for more information. As an Amazon Associate, we earn from qualifying purchases (if applicable).
You Can Read Our article on Vietnam: Best Vietnamese Restaurant Guide
We have created our Facebook Group – Vietnam Travel Planning.  We have created the group to assist you in your travel planning to Vietnam. We would love to have you on board and feel free to ask questions of our community.

Our YouTube Video of our Hidden Hoi An Walking Tour:
We met with Tony our guide who advised us that we were the only ones on the Hoi An walking tour that afternoon.  Our own private tour with our own private guide, what could be better. The walking part of the tour is around 2 hours, Hoi An Ancient Town is 2 km square,  and the boat ride lasts for an hour.
Not only did we learn about Hoi An and her stories and culture we were also able to explore alleyways and small businesses along the way that we did not know about.
Tony stated 'to understand Hoi An better we need to revisit the past'.
Facts about Hoi An:
Before Hoi An became a part of Vietnam it belonged to the Champa Kingdom.  It was known as "Lam Ap".
During the 15 to the 19th century, Hoi An was an important South East Asia trading port trading in ceramics and high-quality silk
Fai Foo was its original name
Hoi An means 'peaceful meeting place'
Hoi An was the home of the first Chinese settlement in Southern Vietnam
Due to the collapse of the Nguyen Dynasty and the silting up of the Thu Bon River, Hoi An ceased its importance as a trading port during the latter half of the 18th century
Hoi An has stayed intact as during the American War it escaped the attacks that other parts of Vietnam endured
Since 1999 Hoi An has been a designated UNESCO World Heritage Site
There are 1,000 houses that are over 100 years old
Up to 3 families would live in one house at a time
To rent a traditional house in the Ancient Town costs USD5,000 per month
the new side of Hoi An Ancient Town is only 15 years old, it was once gardens and orchards
Need a transfer from Danang International Airport 30 minutes away from Hoi An. You can pre-book your transfer here.
Our Klook Hoi An Walking Tour Experience
Cao Lau Noodles
Wandering down one of the back streets in the Hoi An Ancient Town we came across a local Cao Lau Noodle Maker.
The Cao Lau noodle (pronounced Cow Lao ) is one of Hoi An's speciality dishes. Cao Lau translated means 'high floor' which relates to only the rich could afford to eat the noodle dish in local restaurants on higher floors, commoners would sit on the ground floor amongst the dust and mud.
Cao Lau noodle is made from rice flour and costs USD 1.00 per bunch.  You can see the yellow colouring that comes from tamarind. The noodles can only be made from water from the Ba Le well, not local water straight from the tap.  The Ba Le well was made by the Champa people in the 10th century.
The soup-like cuisine is made with sliced roast pork, crispy pieces of pork fat, greens, herbs and bean sprouts.  The noodles are then added to the dish.
There are vegetarian options available as well.
When you travel through Vietnam you will notice the different tastes in the cuisine. Food in the north is salty, in the centre of Vietnam the food is spicy and in the South, it is known to be sweet.
Sweet Potato Rice Paper
Continuing our wander through the back streets we came across a beautiful lady with a welcoming smile making sweet potato rice paper. We have found that Hoi An people are very open and pleasant and very willing to share their story with you.  The lady sits at the front of her home every day making sweet potato rice paper.  She does not sell to any local restaurants, her sales are made from the locals of Hoi An. You can see the rice paper drying just opposite her house.
We learnt that the sweet potato rice paper is better for people who have diabetes than the normal white rice paper that you can buy in most shops.
The cost of the dried sweet potato rice paper is VND 6,000 or USD 0.26 per paper.
Phin Espresso and Drip
Have you tried Coconut Coffee?
If you are visiting Hoi An pay a visit to Phin Espresso and Drip at 132/7 Trần Phú, Phường Minh An, Hội An, Quảng Nam, Vietnam.
Be prepared to change your usual coffee order after you have tasted Coconut Coffee. Cost VND 50,000 USD 2.20.
Statue of Kazimera Kwatrowsa 1944 – 1997
As we wandered further we came across the statue of Kazimierz Kwiatkowski who was a Polish Architect. In 1980 he moved to Vietnam and worked on 3 ancient complexes in conjunction with UNESCO.
These three complexes were:
My Son

– a complex of 70 Hindu temples created by the Champa People just north of Hoi An
Hoi An Ancient Town
The City of

Hue
Is Hue on your travel list? You can pre-book a Hue Full Day City Tour. Hue is approximately 3 hours from Hoi An.
Vinh Hung Hotel
Vinh Hung Hotel is at 143 Tran Phu St., Hoi An, Vietnam. The Vinh Hung family are the richest in Hoi An.
Taken from the website of the Vinh Hung Hotel:
"In 1992, Mr. Trieu Quoc Hung bought the house 143 Tran Phu which was formerly owned by a Chinese merchant.
In 1994, the house was converted into the 12-room hotel, namely Vinh Hung 1 Hotel.
In 1996–1998, the hotel proudly welcomed the delegations of the Embassy of Hungary, the Embassy of Japan, the Embassy of Italy and other national and international high-profile politicians.
In 2007, the hotel has still preserved its unique character and historic architecture despite undergoing a major renovation and rolling out 6 well-furnished rooms. The whole wooden structure of the hotel simply exudes history and mystique – you may hear echoes of the former residents as they negotiate spice deals with overseas traders.
"We consider this 2 century-year-old house as a heritage museum where we welcome all visitors," said the owners, Mr. Hung and his wife, Mrs. Mi."
Tony (our guide) stated that the actor Michael Caine stayed there when he was making "The Quiet American" movie.

The Japanese Bridge
The iconic Japanese Bridge in Hoi An is one of the most popular sights.  To cross the 18th-century bridge you first have to pay a sightseeing fee. With Klook the sightseeing fee is included in your tour cost.
Otherwise, the cost is VND 120,000 (USD 5.00).  The cost of the Sightseeing Ticket helps preserve the bridge and buildings in the Old Town. The ticket covers 5 entrance fees to the bridge, historical homes and museums.  If you want to visit more than 5 you will have to pay the entrance fee pertaining to the site.
The Japanese built the Bridge in the 18th century as a means to cross to the Chinese quarter over the river.  You will notice there are 3 carved symbols at the entrance which were placed there to commemorate the opening of the Bridge by Nguyen Phuc Chu Lord in 1719.
Also at each entrance, you will notice two statues of dogs and two of monkeys. The Bridge started construction in the Year of the Dog and was finished in the Year of the Monkey. The two Chinese symbols also represented the years that the Japanese Emperors were born.
Interesting Facts About Conical Hats:
The Conical hats that the Vietnamese wear are used for:
a sunshade
protection from the rain
a fan when it is hot
a scoop for water
a basket
a fashion item
Hoi An Traditional Art Performance Theatre
Located at Bạch Đằng, Phường Minh An, Hội An, is the Hoi An Traditional Art Performance Theatre.  We had a few minutes to spare before our boat ride so Tony our guide managed to get us in to see the final few minutes of the local traditional art performance. You can see a snippet of the performance in our YouTube video.
Dramatic folksong performances accompanied by local traditional Vietnamese musical instruments have been performed in the theatre since 1996.
1 Hour Boat Ride up the Thu Bon River
We had the boat to ourselves for the hour as we sailed up the Thu Bon River just before sunset.  The South China Sea is 6 – 7 km away.  We passed local villages that lined either side of the river watching them go about their daily life.
We passed the Hoi An Memories complex that has a performance each evening featuring 500 professional dancers and actors in an open-air theatre that seats 3,300 people. It is the largest performance in Vietnam and covers 400 years of Hoi An's growth.
Lantern Boats
As we headed back into town many lantern boats were making their way to the Old Town in readiness for the evening.  For USD10 you can hire a lantern boat for 30 minutes.  They take a maximum of 6 people.
Quang Dong Temple
We still had one more sight to see which was the Quang Dong Temple at 176 Tran Phu Street Hoi An. It is also known as the Assembly Hall of the Cantonese Chinese Congregation. Today it is used as a meeting place and a place for worship for the Chinese living in Hoi An.  It's beauty has attracted many tourists.
How To Book Your Hidden Hoi An Walking Tour
If you would like to enjoy a Hidden Hoi An Walking Tour:
Book Your Hidden Hoi An Walking Tour here
Klook Tours in Hoi An
Activities & Experiences
Hoi An Memories Show – performances by over 500 professional dancers highlighting 400 years of Hoi An's history.
Explore the ancient town and village with more than 400 years of history when you have the opportunity to come to Hoi An and Hoi An Impression Park
Take part in the world's largest outdoor show featuring over 500 performers – a unique combination of music, scenes and dance in a lively performing arts program
Enjoy the diverse performances of Vietnamese fisherman at Coconut Forest, explore the seven-acre coconut forest and local daily life
Visit Hoi An Impression Theme Park to see the golden, heroic time in Hoi An ancient town with different section, reappeared old Hoi An culture and architecture
Learn how to make the traditional Vietnamese Lanterns. 
Create your own Vietnamese Lantern during a 2 -3 hour class.
Experience a fun family bonding activity where you can release your inner artist
Experiment with different materials like silk and bamboo to create lanterns of different shapes
Choose between an express class with pre-prepped material or a full class where you make lanterns from scratch
Learn a new skill and bring home your very own handmade souvenir!
Now you can enjoy a Buffalo Ride as well as a ride in one of Vietnamese Traditional Fishing Basket Boats.
Enjoy a truly authentic Vietnamese experience in the heart of Hoi An
Learn how to get around in a traditional round basket boat – just like the locals
Visit paddy rice fields and ride a water buffalo, Vietnam's emblematic farm animal
Relax over tea at a nearby fishing village and enjoy the beauty of the Vietnamese countryside
Tours & Sightseeing
My Son Archaeological Park Morning Tour By Bus.  The UNESCO site has over 70 Hindu statues and temples in the jungle outside Hoi An. My Son is also known as Little Angkor Wat.
See this Hindu temple built between the 4th and 14th century AD by the Kings of Champa without hot weather in the early morning
My Son temple is an absolute must see for anyone visiting Hoi An
See the ancient ruins at sunset (depending on the weather) and discover the stunning valleys around them without many tourists
The Cham Islands are part of the UNESCO World Biosphere Park. A great opportunity to view rare marine life and animal sightings whilst snorkelling and swimming and enjoying wandering the island.  Lunch is included.
Best Food & Must Eats
Hoi An Evening Food Walking Tour (details from Klook Tours)
Learn more about Hoi An's culture, cuisine and history on this tour
See Hoi An from a different perspective – and watch as the city turns into a vibrant night market
Visit the bustling local markets in Hoi An and taste some locals snacks served in the alley street stalls
Have dinner at one of the local's homes to the day to day life in Hoi An
Witness the multi-ethnic and very rich culture and history as you explore the charming city
Our Thanks
Our many thanks to our tour guide Tony for a very informative and enjoyable afternoon.  We also thank Klook for hosting us on this unique tour of Hoi An.
Flight Deals to Vietnam
Find the cheapest flights with Skyscanner our 'go-to' when we are researching and booking flights throughout the world.
Travel Insurance
We recommend that you take out travel insurance when you book and pay for your flights and deposits on tours or cruises.
Pinterest
Are you on Pinterest? We are at To Travel Too and we have many travel-related boards check us out at Pinterest.  If you enjoyed our article why not pin it to your board.
To Travel Too Shop
Need some new luggage, packing cubes, travel clothes or technology check out our To Travel Too Shop here.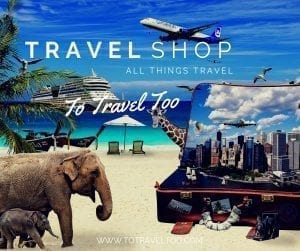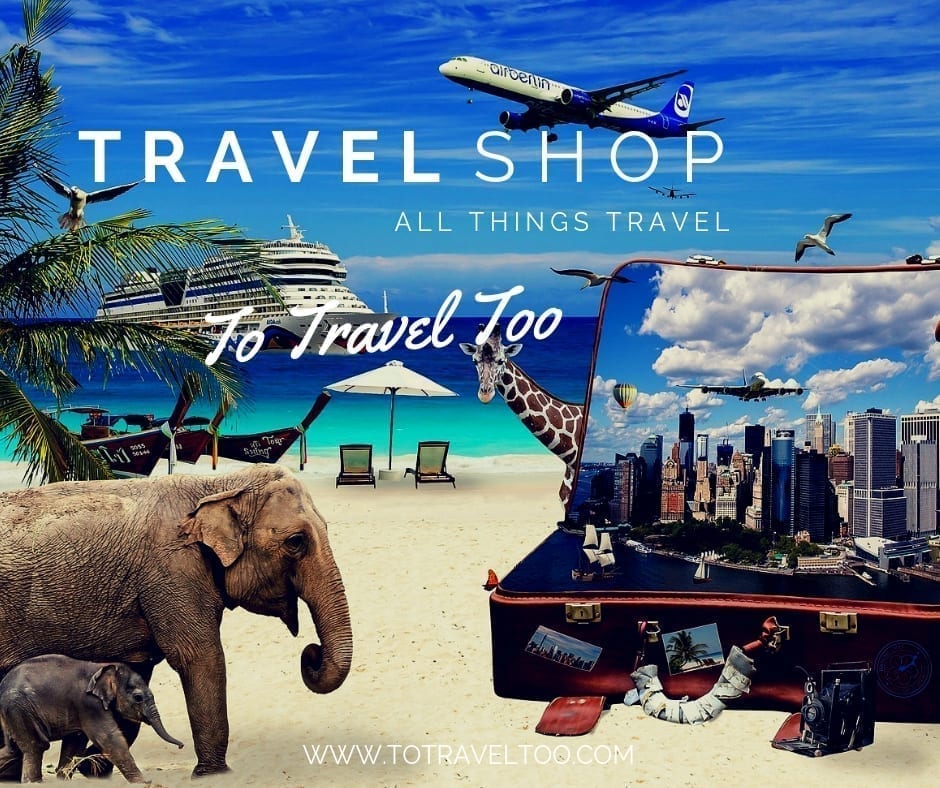 Conclusion
In conclusion, taking a walking tour of Hoi An, Vietnam is an immersive and enriching experience that allows visitors to truly appreciate the unique charm and beauty of this ancient town. From exploring its historic landmarks and well-preserved architecture to discovering its vibrant markets and local cuisine, a walking tour offers an authentic glimpse into the rich cultural heritage of Hoi An. Whether it's strolling along the picturesque riverside or getting lost in the narrow alleyways filled with colourful lanterns, every step taken on this tour brings travellers closer to understanding the heart and soul of Hoi An. So lace up your shoes, put on your walking hat, and get ready to embark on an unforgettable journey through time in this captivating Vietnamese destination.
We hope you enjoyed our article on Hoi An. Feel free to share with family and friends. We have a Vietnam Travel Planning Private Facebook Group – you can join here.