If you're a food enthusiast looking to explore the vibrant culinary scene of Barbados, then look no further than Lickrish Food Tours. Offering an immersive and delectable experience, this tour company takes visitors on a journey through the island's rich flavours and cultural heritage. From mouthwatering street food to hidden gems in local neighbourhoods, Lickrish Food Tours promises to satisfy your taste buds while providing a unique insight into Barbadian cuisine. In our Lickrish Food Tours review, we'll delve into the highlights of our own Lickrish Food Tour experience, sharing our thoughts on the delicious offerings and unforgettable moments that made this culinary adventure truly exceptional.
What do you get when you combine a walking tour, a food tour, and history highlights all in one in Bridgetown Barbados? The popular Lickrish Walking Food Tour of Barbados, but a word of warning, you will need to come feeling hungry, very hungry!
Over the years we have enjoyed many food walking tours in Porto and in Dublin.
Now, were you wondering what "Lickrish" means just like us? The Bajan word 'lickrish' means greedy for food.
Barbados food, we wonder what will be your favourite dish when you visit?
Book your Bajan Food Walking Tour here
This post may contain affiliate links. Please see our disclosure for more information. 
Our ReviewLickrish Walking Food Tour of Barbados – one of the most popular Barbados Excursions you can experience
NB: Some venues may be changed
We met our guide Janelle at 10.45 at Bridgetown Barbados's famous Independence Square beside the Father of Independence statue of Errol Walton Barrow.  Errol Walton Barrow is one of the nation's 10 national heroes – he was the first Prime Minister and founder of the Democratic Labour Party.
Lickrish Barbados Food Tour Tasting #1
Opposite the statue of Errol Walton Barrow we stepped inside Zabelle's.  Our first taste of local Bajan food – a meat roll.  Not just any ordinary meat roll (similar to a sausage roll but spicier and tastier) but one with mincemeat, local spices, chives and peppers wrapped up in shortcut pastry.  The general consensus was 'definitely the best meat roll' we had ever tasted.  After enjoying a refreshing freshly squeezed orange juice we were on our way.
Janelle is full of information on the local history of Bridgetown, how it got its name and how it became listed on the UNESCO World Heritage List in 2011.
We headed towards Chamberlain Bridge to not only admire the yachts and catamarans moored there in the water but to learn about the symbols on the arch. The Pelican represented the tiny island called Pelican Island which was located near the cruise ship terminal and which is now no longer there due to reclamation for the Deep Water Complex.
The national flower – "Pride of Barbados" can also be seen on the arch – a fiery red and yellow Dwarf Poinciana, this flower blooms all year round and can be seen throughout the island.
The dolphin shown on the left-hand side of the arch represents the important fishing industry of Barbados and the top of the arch reveals the Barbados Coats of Arm.
The pledge of Barbados is also represented on the bridge:
"I pledge allegiance to my country Barbados and to my flag,
To uphold and defend their honour,
And by my living to do credit
To my nation wherever I go."
We then headed across the bridge and walked down the boardwalk alongside Wharf Road.  We have actually walked this boardwalk a few times in our visits to Bridgetown but have never noticed the plaque dedicated to the African slaves who were sold to Barbados Plantation owners.  Janelle pointed out a book that was written by one of the slaves of his life – "The Life of Olaudah Equiano" which is still available through Amazon.
Time to head to Tasting #2 but before we did we needed to find out a bit more about National Heroes Square, the War Memorial, the Dolphin Fountain, the Parliament Houses and the busy Broad Street.
Apparently, the statue of Lord Nelson here predates Nelson's Column in Trafalgar Square in London.  Lord Nelson sailed into Barbados on 14th June 1805 in the flagship HMS Victory.  He was a hero in the eyes of the Barbados people as he fought against the French and their supremacy in the Caribbean Islands.
Since 28th April 1991 the Square where Lord Nelson stands has been renamed to National Heroes Square.  National Heroes Day is celebrated on 28th April each year.  There are 9 men and 1 woman National Heros of Barbados all playing a part in making Barbados what it is today. Fans of cricket will be pleased to know that one of the National Heroes is none other than Sir Garfield Sobers!
The War Memorial which weighs 32 tons and stands at 37 feet high was erected in the memory of all the Barbadians who fought in World War 1 and 2.
The Dolphin Fountain, which is void of water, was built in 1865 to commemorate the availability of the running of pipe water to Bridgetown in March 1861.
The Parliament Buildings around the Square represent the  Chamber of the Senate, House of Assembly, National Heroes Gallery and Museum as well as the Clock Tower.
Lickrish Barbados Food Tour Tasting #2
We headed upstairs and straight out to the balcony that overlooked Broad Street.  There was a cool breeze blowing and we were glad that we had water that was given to us at the beginning of the tour by Chris, one of the owners of Lickrish Tours.
Our tasting was local salt bread with local cheese and locally grown lettuce.  On our way out we stopped and checked out the rest of the meals available at the restaurant and we decided to head back to Bridgetown and enjoy a meal.  On offer today was a large variety of vegetable dishes such as green bananas, creamed yams, and steamed breadfruit with an array of meat and fish.
Back on the walking tour again we head down one of the side streets learning about the fire that destroyed 80% of the town back in the 1700s along the way.
Lickrish Barbados Food and Drink Tasting #3
Palmetto Market in High Street was our next venue.  Here we met Lyon and his red sorrel juice.  When sorrel was mentioned our thoughts went straight to the green sorrel that we are used to in Europe which is used as a herb in salads and soups. This type of sorrel which is grown in the Caribbean has many health benefits such as:
assists the immune system
lowers cholesterol
helps combat anaemia
thins the blood
it contains anti-cancer properties
it is very very good for you and tastes amazing
The sorrel was so good we just had to buy a bottle from Lyon.  Lyon was an amazing character making his own vegan ice cream, cheese, and even peanut butter.  Lyon mentioned two types of mangoes here in Barbados – Julie and Pawi, we were given the sweetest Julie variety for tasting.
We headed next to the Jewish Synagogue.  The Jewish Community has had an on-and-off history in Barbados since the early 1600s.  The current Synagogue was rebuilt after a hurricane destroyed it in 1831. Thanks to an injection of funds from the Barbados National Trust the Synagogue has now been restored.  Next to the Synagogue is the Museum as well as the Mikvah which was uncovered during a dig by two Israeli archaeologists back in 2008, it dates back to the 17th century.
Lickrish Barbados Food Tour Tasting #4
The Legendary Fish Cakes – all the reviews we had read on Lickrish Tours had mentioned these Legendary Fish Cakes – Legendary is actually the name of the company and believe it or not it was located in an empty yard, normally it would have been something that we would have walked straight past.
The Legendary Fish Cakes are made out of salted cod, flour, spices, baking powder, chives, garlic, onion and sweet pepper which is deep fried and served with the local very spicy Bajan Pepper Sauce or tomato sauce.  You must try the Pepper Sauce but use it sparingly.
We loved this traditional Barbados food.
Heading on to our next tasting we passed by the St James Methodist Church which was built in 1848.  Sarah Ann Gill who is the only woman represented in Barbados's National Heroes is buried behind the church.  Sarah Ann Gill stood up for women's rights and dedicated most of her life to the Methodist Church – she was recognized as a woman of 'honour and inspiration'.
Lickrish Barbados Food Tour Tasting #5
Another legend in Bridgetown is Mrs. Brathwaite and her famous biscuits, banana bread, coconut cake, bread, and pastries.  She bakes 4 times a week and has her stall on Wednesdays and Fridays.  Our tasting consisted of two biscuits – ginger and molasses, both full of goodness, coconuts, spices and lots of other special ingredients.
We had frequently passed by St. Mary's Anglican Church on our way to the Cheapside Market in Bridgetown and now we were able to find out some of its historical importance as it was our next stop.  It is a beautiful church built in the neo-classical style. We learned that one of the National Heroes of Barbados is buried there in the church grounds – Samuel Jackson Prescod who was one of the first non-whites to be elected to Parliament in 1843.
Lickrish Barbados Food Tasting #6
Back on Broad Street, we head to Ryanne's Restaurant and Bar to taste their local vegetable soup speciality.  We head out to the coolness of the upstairs verandah and people-watch whilst enjoying the tasty soup.  The soup was filling and we still had one more tasting.
Lickrish Barbados Food Tasting #7
Our last and final stop of the tour at Mustor's Harbour Bar & Restaurant to enjoy Barbados's National Dish – Cou cou (similar to polenta but made from cornmeal and okra) and their famous 'flying fish'.  A delicious home-cooked meal washed down with the local Barbados drink – Mauby – definitely an acquired taste.
The general consensus from our group whilst we chatted and ate was that this tour was a highlight of Barbados. We have tasted the best of Barbados cuisine in a few hours.
If you are enjoying our article why not PIN it for later:
To Travel Too Tip
Wear comfortable shoes and make sure you have sunscreen.  A large bottle of water is given at the start of the tour and you can enjoy more water at the restaurants along the way.
Book here
We thank Janelle and Chris from Lickrish Tours who gave us this opportunity to be a part of their Bajan Walking Food Tour in Barbados.  Although this was a sponsored tour, as always, our opinions are our own.
Barbados Weather
When booking your Barbados Holidays consider the time of the year to travel.
The temperature in Barbados does not fluctuate too much throughout the year.  With lows of around mid to lows 20s and highs up to the 30s.
The rainy season runs from May through to December which also coincides with the Hurricane Season.
The Dry season is from January to end of April which is also high season for travellers especially those from Northern Europe and the US/Canada escaping the winter.
Barbados Map
Where to Stay in Barbados
Read our extensive insider's Guide to Barbados for recommendations around Barbados.
Car Rental in Barbados
You can easily rent a car on arrival at Barbados Airport. Click here for more details.
Do you need an International Drivers Licence? You can obtain one here online in minutes.
Cheap Flights to Barbados
Find the cheapest flights with Skyscanner our go-to when researching and booking flights throughout the world.
To Travel Too Travel Shop
We have a To Travel Too Travel shop with over 800 travel-related products e.g. luggage, guidebooks, clothing etc. Click here to check it out.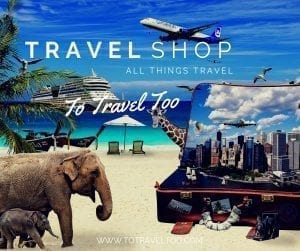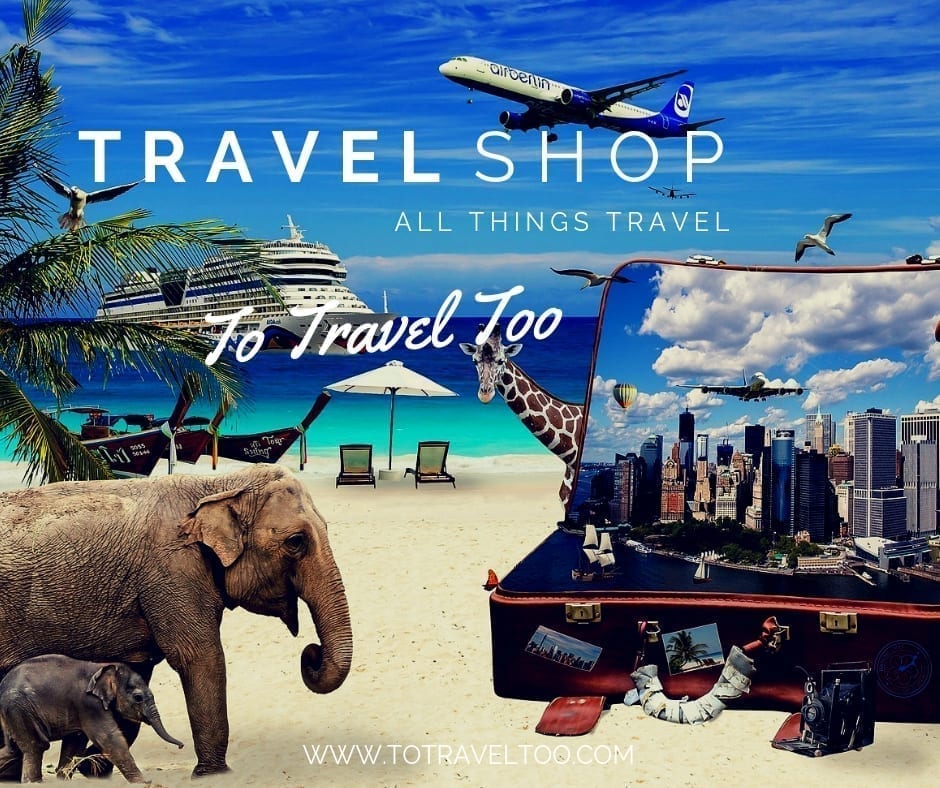 Read more of our adventures in Barbados
Our extensive Barbados An Insider Guide
Island Tour of Barbados with Williams Tours
Catamaran Lunchtime Cruise with Action Charters – enjoy snorkelling with the turtles
Disclosure: Certain links in this post are affiliate links. This means that should you make a purchase via our link, we will receive a commission which will not affect the price you pay.
Travel Insurance
World Nomads offers simple and flexible travel insurance. Buy at home or while travelling and claim online from anywhere in the world.
In conclusion, the Lickrish Food Tour in Barbados offers an exceptional culinary experience that allows visitors to immerse themselves in the rich flavours and cultural heritage of the island. From delectable street food to mouthwatering seafood dishes, this tour provides a comprehensive taste of Barbadian cuisine. The knowledgeable guides and friendly atmosphere make for a memorable and enjoyable outing, perfect for both tourists and locals alike. Whether you are a food enthusiast or simply looking to explore the authentic tastes of Barbados, the Lickrish Food Tour is a must-try experience that will leave you craving for more.